Once described 'the world's coolest ear bud' Skullcandy began producing more pocket friendly bluetooth and wired headphones all the way back in 2003.
The U.S. audio company has forged ahead over nearly two decades producing solid audio accessory performance without the hefty price tag.
Now they are truly wireless with their Evo series – the pick of the lot being the Sesh true wireless buds.
Sure, nearly all smart device and audio manufacturers have a slew of wireless buds in their product line – but ultimately these come at a less than friendly cost.
What also sets the Sesh apart is the partnership between Skullcandy and Tile.
The two wireless buds both have Tile technology built in to them. Have a habit of losing your buds? Then the Sesh Evo are undoubtedly for you.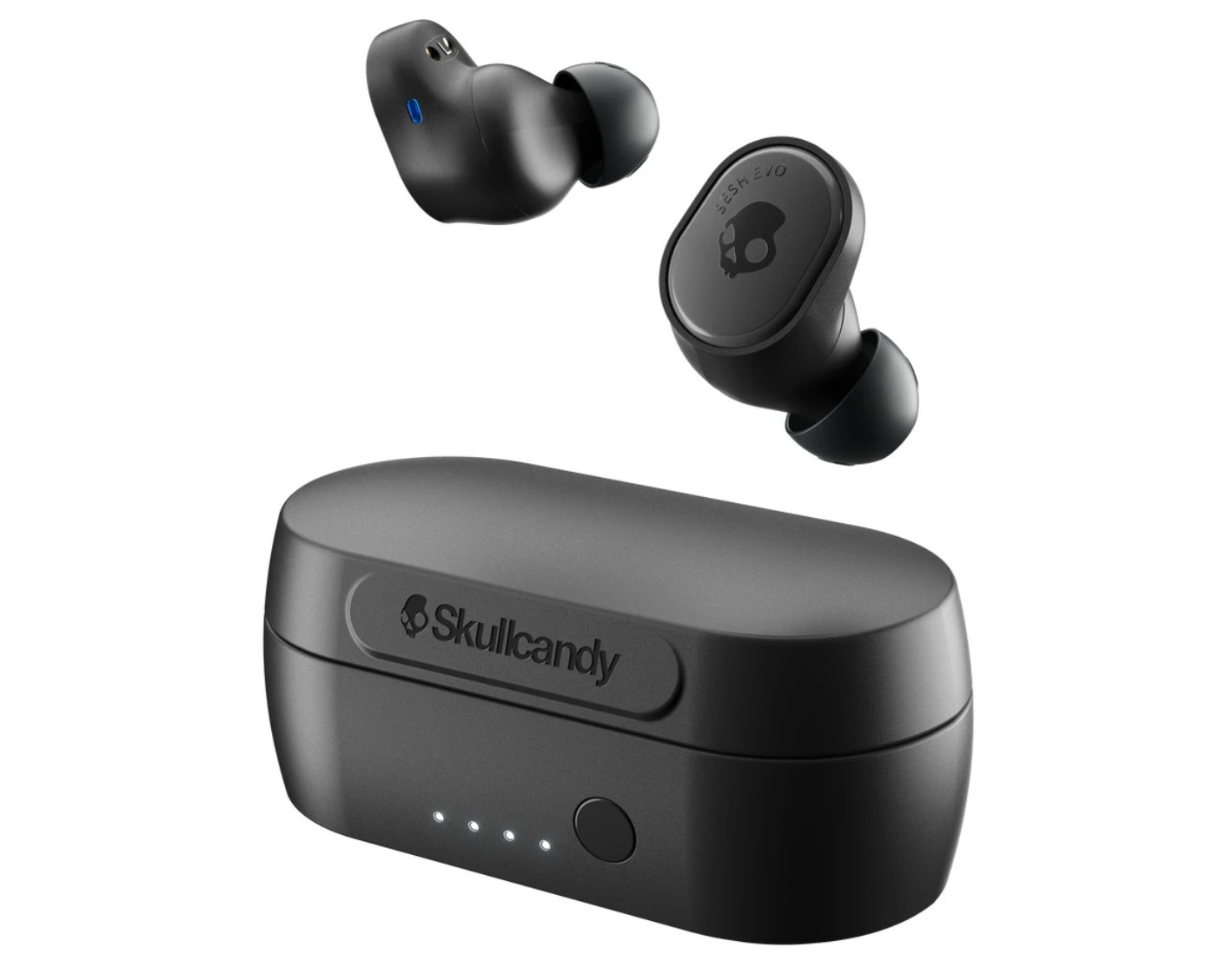 The Sesh Evo will connect to either iOS (Apple) or Android via bluetooth for your audio. While there is a Skullcandy app, the Sesh Evo is not supported.
So, it is a direct connect. I found that from the box you're likely to need to factory reset and then attempt your connection.
The left earbud is the dominate one with the right connecting itself to it. This occurs autonomously.
I did fuss about trying to get the Sesh Evo's connected to both Android and iOS, having both devices seeing two 'Sesh' buds. But connection was not possible without the use of an app… and that's the app I refer to above that doesn't support the Sesh Evo.
After a factory reset from the box – finding and connecting via bluetooth for audio and hands free calling was instant.

Being that there is a Tile in each bud, you will also need to instigate a second setup with the Tile app. This is super easy as the app finds them straight away.
I do feel that for newcomers to wireless buds for the Sesh Evo's Skullcandy really do need to make the audio bluetooth set up a bit easier, or at best update their Skullcandy app to include the Sesh for a more straightforward connection.
But that's my only gripe when it comes to the Sesh Evo.
The buds fit snuggly and securely and are the Goldilocks of wireless buds. Not too big and not too small.
You have audio playback controls on the buds – but this is not touch, it's a built in tactile button. This is also used for hands free calls and if you need to keep one ear free then sure you can use just the left bud.
Not only this – you can adjust EQ audio settings and activate your device's Smart Assistant with a series of clicks.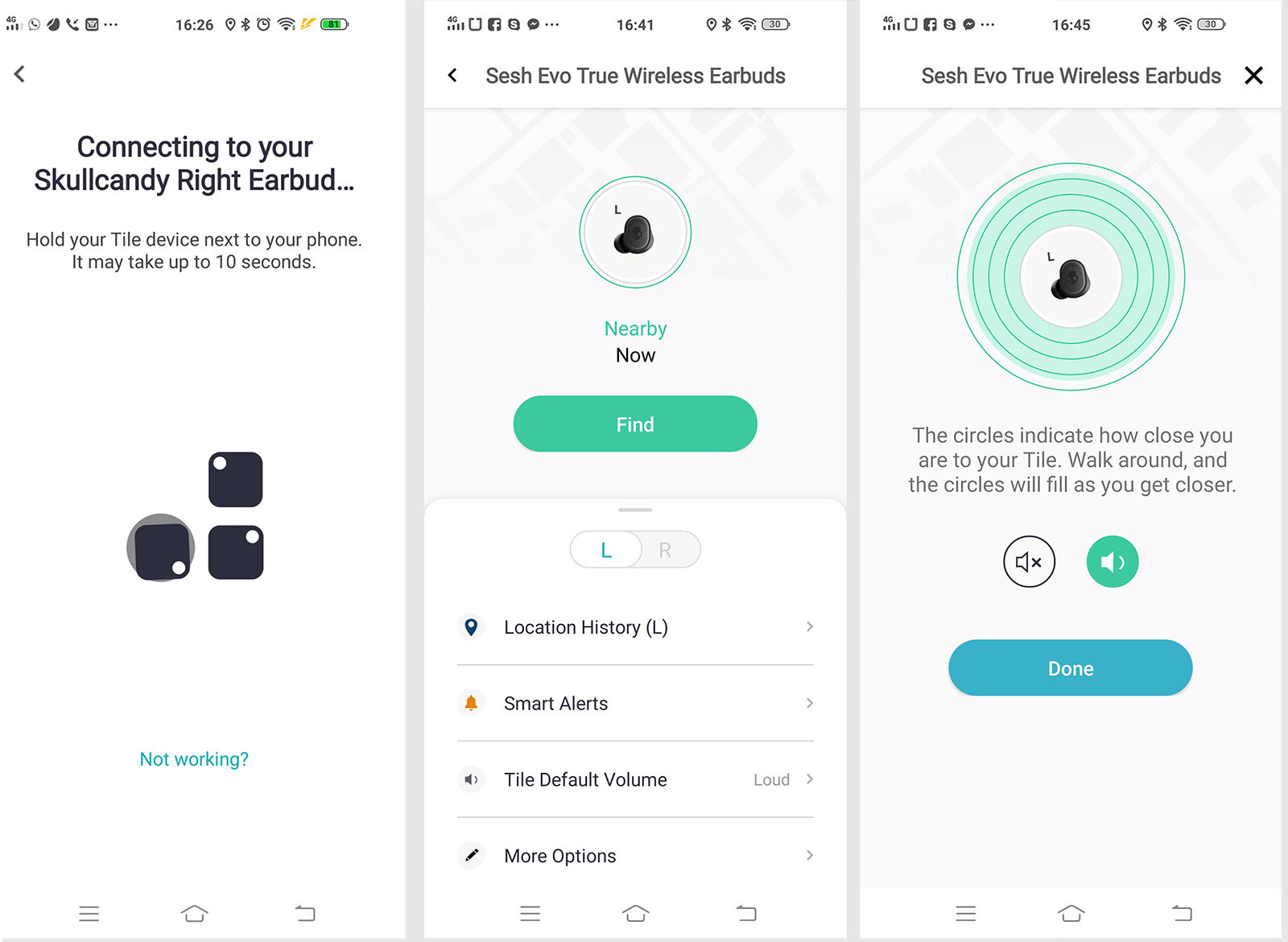 The audio these small buds produce is phenomenal. I must be honest, given that the price of these being a bit over a hundred bucks I wasn't expecting much.
Deep bass will rumble through your ear canal as you zone out to your streamed media or gameplay on your smart device.
The charging case will offer up to 24 hours worth of charge – each bud giving upto 5 hours continuous use.
If you're caught short a quick 10 minute juice top up will give you 2 hours of playback time. The case is not wireless chargeable – you will need to use the supplied USB-C cable.
The tactile button on the front of the charge case will show your remaining battery level.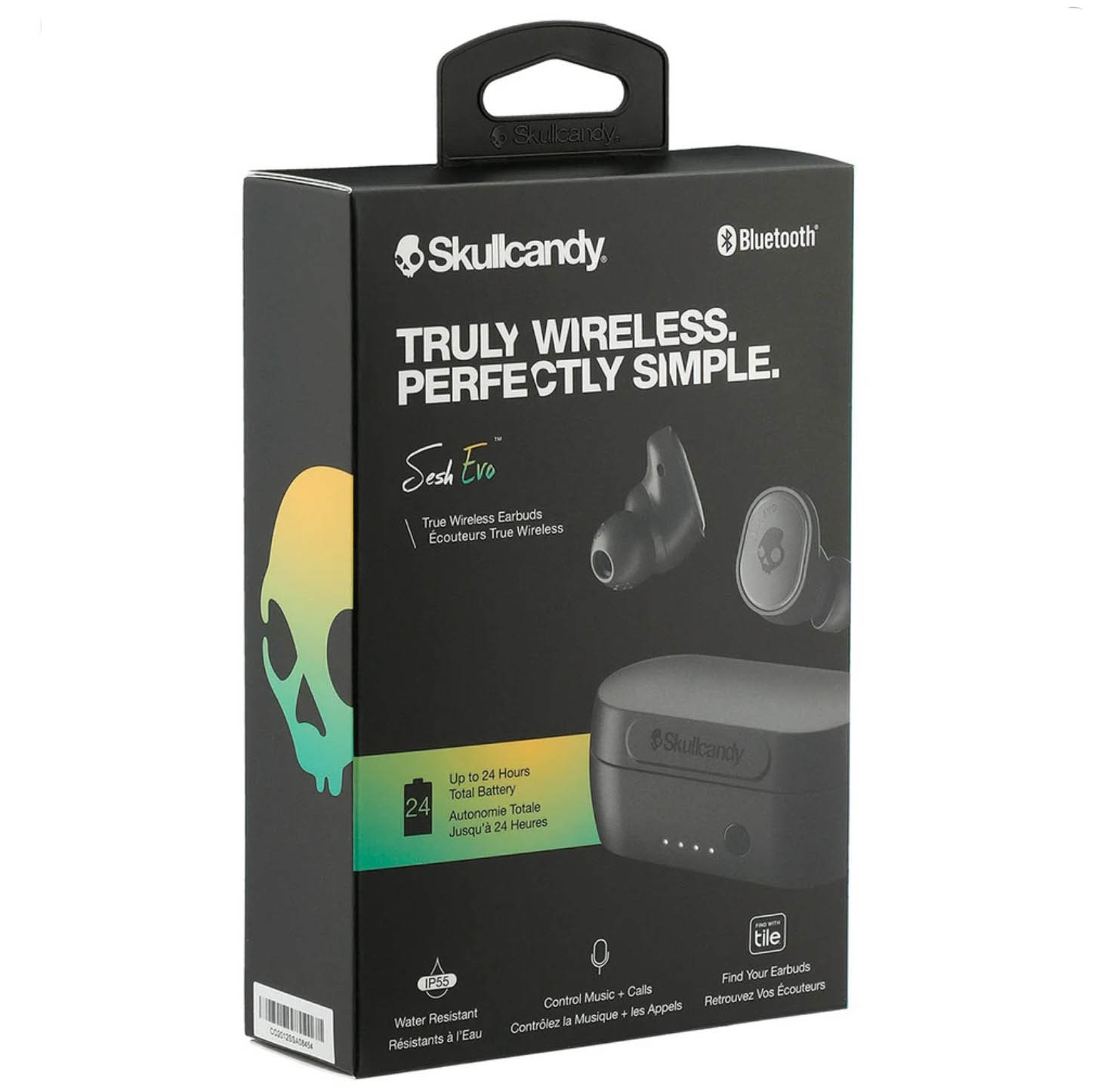 The Sesh Evo's are IP55 water resistant and sweat proof. Pop them in, splash about or go for a workout and sweat like a pony without the fear that you're going to destroy your Sesh Evo's.
Given the retail price on the Sesh Evo's, you're getting more than most wireless buds offer in one go.
The audio output is crisp, clear and bass filled enough to please even me. It is an added bonus of having that Tile functionality.
Whether you're just jumping on to the wireless buds bandwagon, or looking for a low cost replacement, the Skullcandy Sesh Evo are a worthy weapon for your audio arsenal.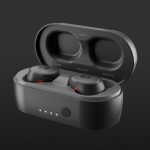 Skullcandy Sesh Evo Review