Charge'em up with Satechi's newly released GaN 4 port mains powered refuel station.
Built and designed for our present day smart devices, the Satechi GaN 4 Port USB-C Charger compromises of four USB-C front facing ports and it has the power.
In fact, powerful enough to run pretty much any laptop with a USB-C charge port, pumping out at up to 165W of juice.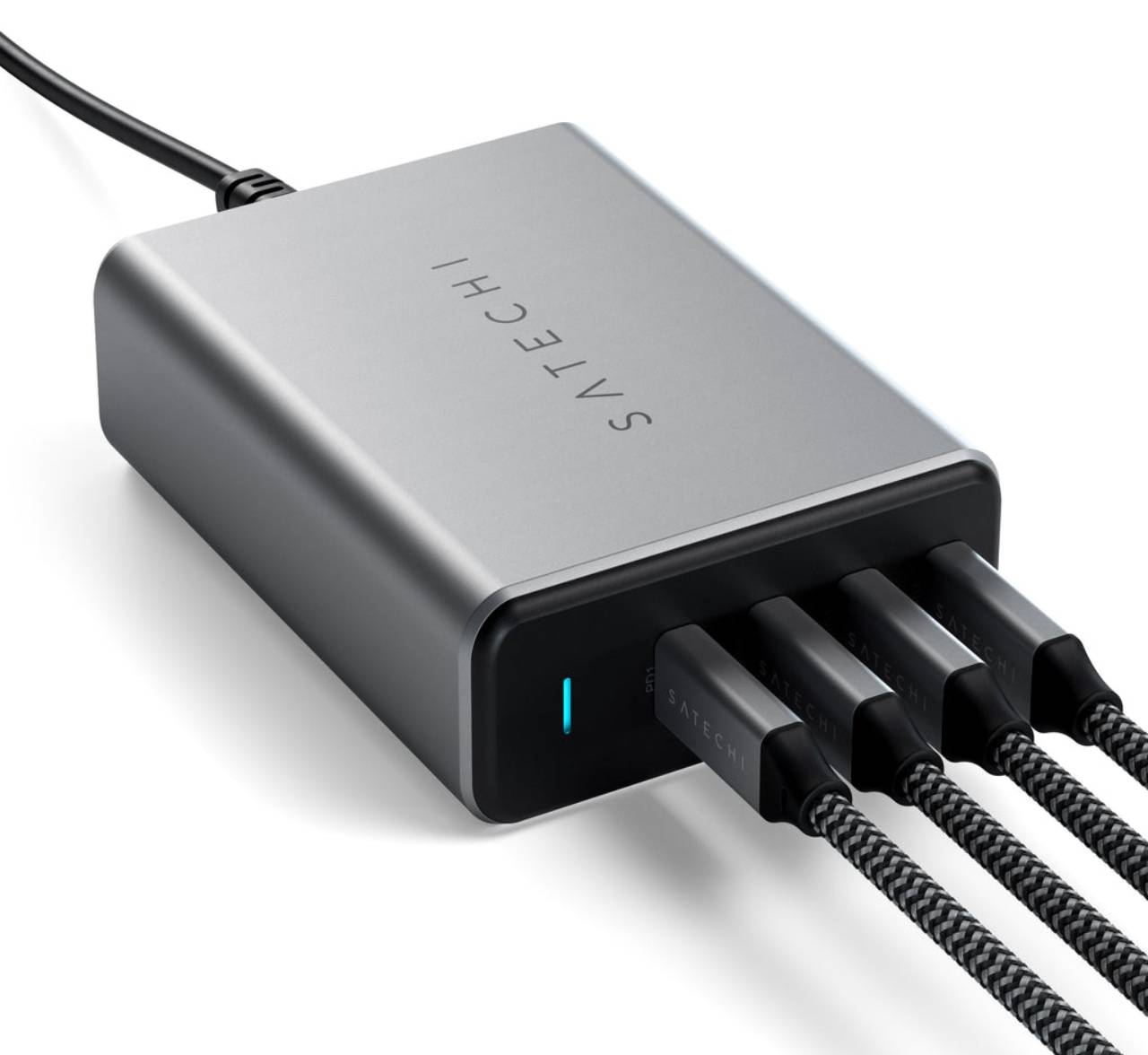 Each port has a dedicated power source distributed accurately and evenly through the use of GaN (Gallium Nitrite) technology.
To try this small yet super-powered charger I was able to run and keep charged a MacBook Pro (2022) and an ASUS ROG X Flow gaming laptop-tablet hybrid, as well as charging up two smartphones.
The Satechi GaN 4 Port USB-C Charger remained cool and consistent throughout and a charge up of Samsung S22 Ultra on 10% took only around 15 minutes to full charge.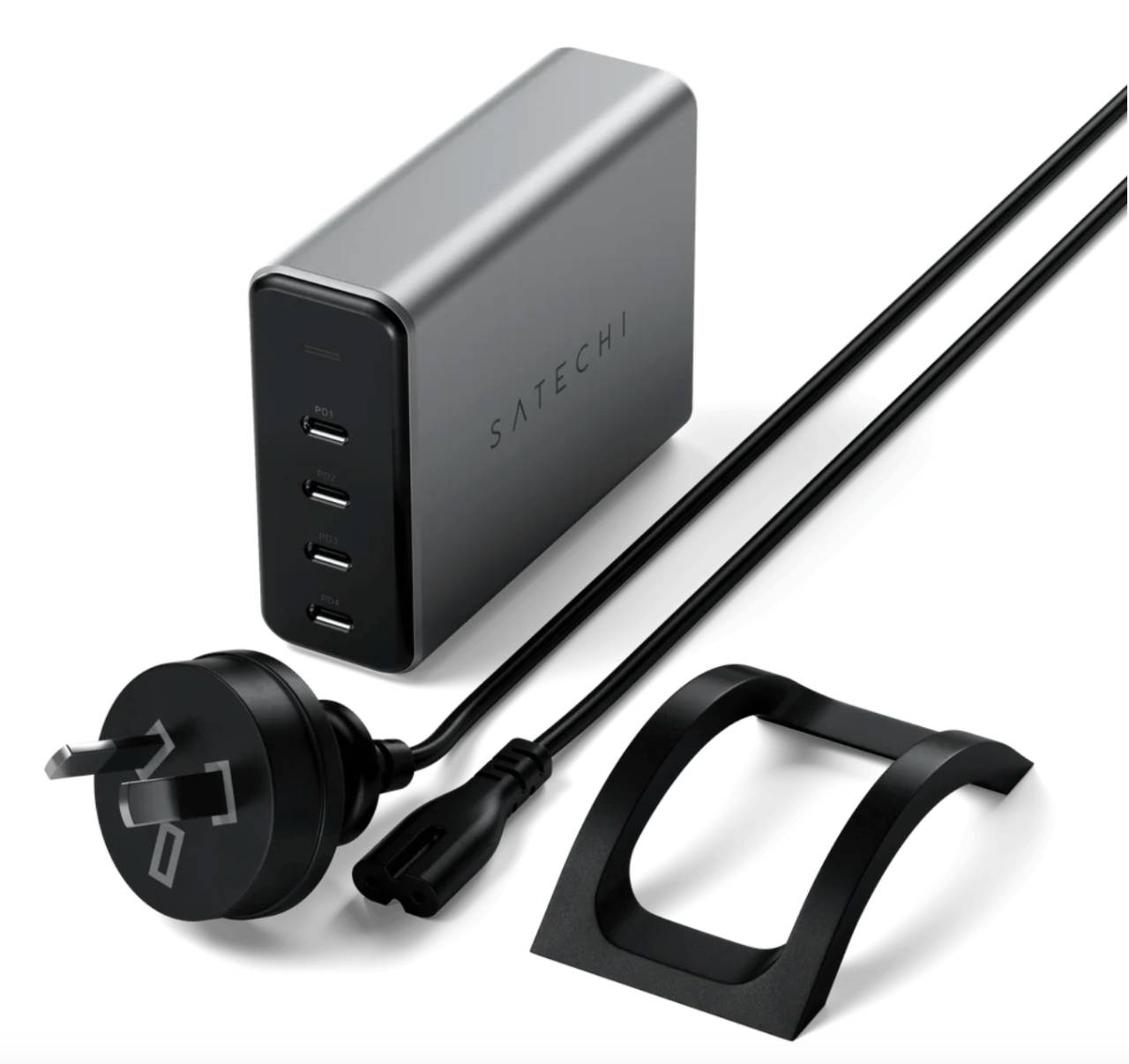 In the box you'll get the charger unit, a desktop stand and mains power cable. The USB-C cables you'll need to get separately, or have already.
The Satechi GaN 4 Port USB-C Charger is not portable, it does require a mains outlet and is one of those devices in your home that you kinda didn't know you actually needed until you have one.
Especially for busy families (or those with a few devices), charge yours and the kids smartphones, tablets and more all in one go.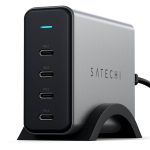 Satechi 4 Port USB-C GaN Charger Review