Notebooks and laptops are getting more powerful and a lot slimmer.
One of the caveats of the slim down is the loss of ports.
On the light-weight pick up and go laptops generally there's no HDMI, Ethernet or USB sockets and to make it even more tricky they tend to have a low digital storage – especially Mac laptops coming in at 128GBs.
Asides from one or two USB-C ports and maybe a 3.5mm headphone jack your USB equipped peripherals to the likes of an external hard drive are largely redundant.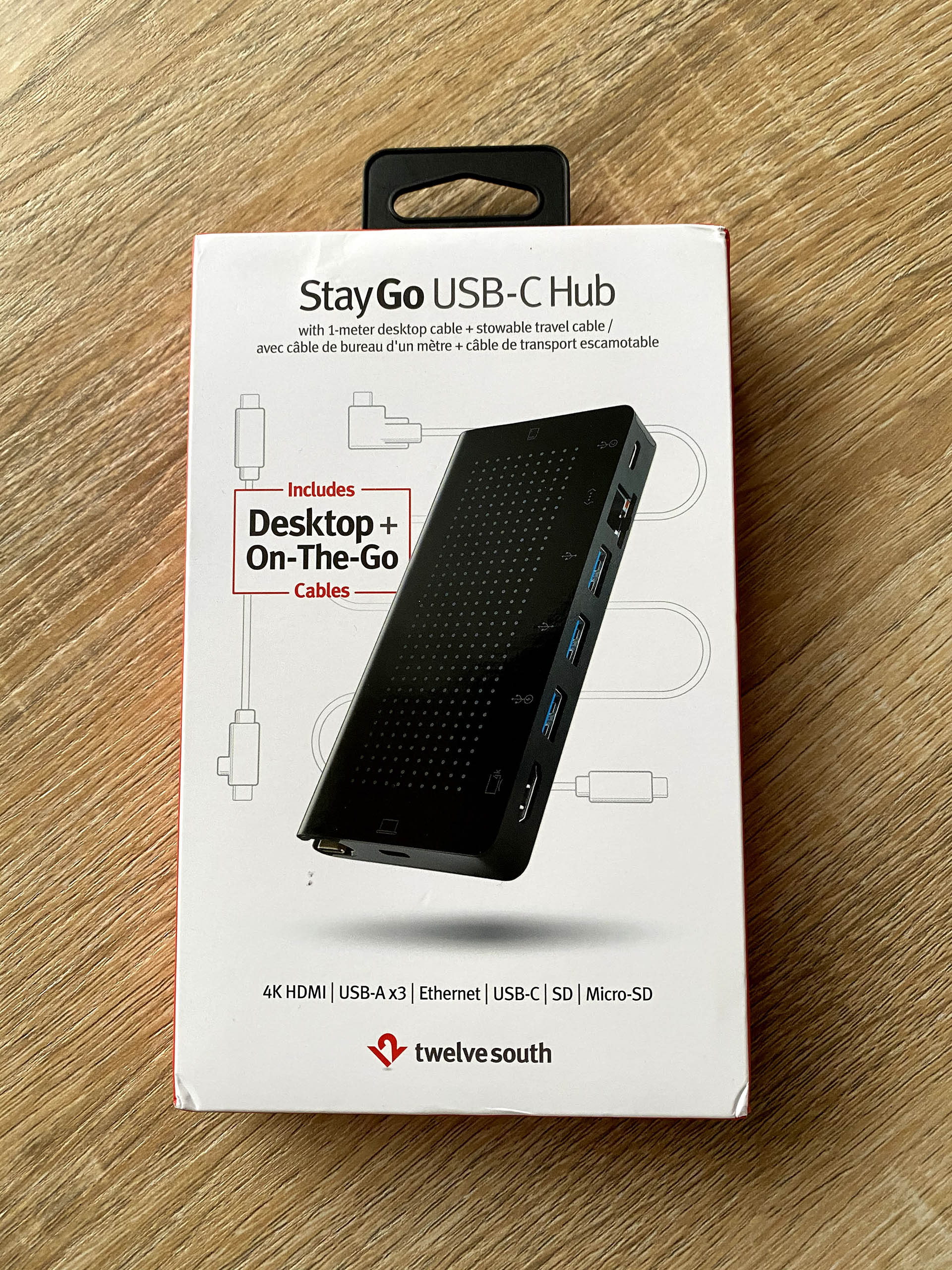 That's where the need for a USB hub comes in. And there's alot of them around.
External powered or USB powered there's a mix of reliable, the bad and the even worse. Most likely you'll not know until you get the hub home, plug it in and find it doesn't have enough juice to read a USB stick.
To make it even trickier a lot of USB hubs connect via… USB.
Not so with twelvesouth's StayGo USB-C Hub. They realise the frustrations of us laptop wielders having to figure out how we can beef up our digital storage or add our wired keyboard and mouse.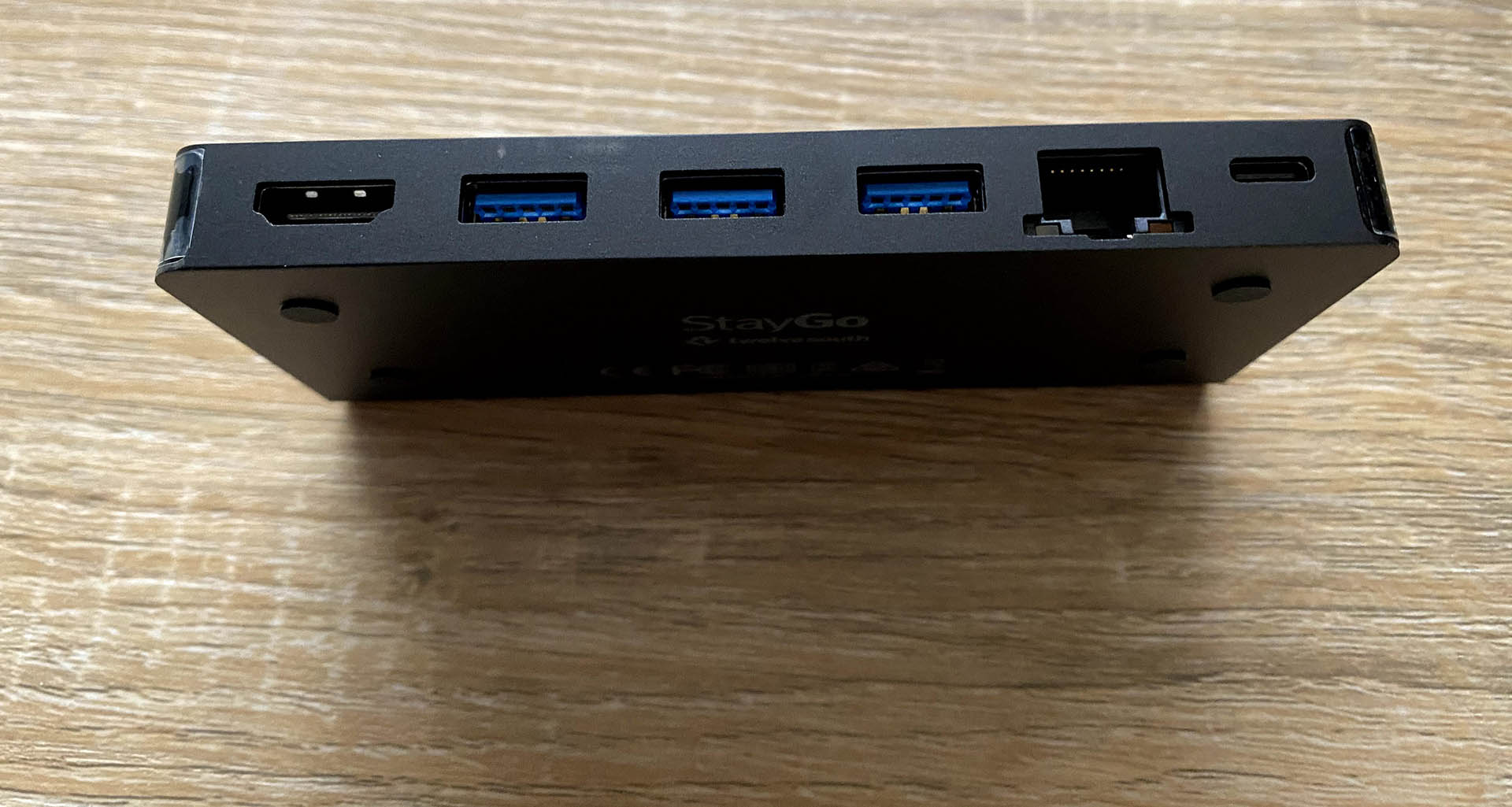 Sure you can use Cloud – but if you move around a lot, travel or work and play anywhere you're always in constant search for a reliable, fast and free Wi-Fi.
twelvesouth's StayGo USB-C Hub is designed to move with you.
Featuring 2 USB ports plus one powered USB port (ideal for external drives), an HDMI (your laptop needs to be compatible with a USB-C display output for that to work) and SD aswell as microSD card reader. An additional USB-C port is there to replace the one that the StayGo is using on your laptop – if your device has a USB-C socket for it's power (newer MacBooks) then plug your power cable in to there and the Hub will transfer the power through to the laptop.
The Hub is small enough to put in your pocket or laptop bag and comes with two cables; a 1 meter for desktop use and another shorter one that sits inside the StayGo for travel.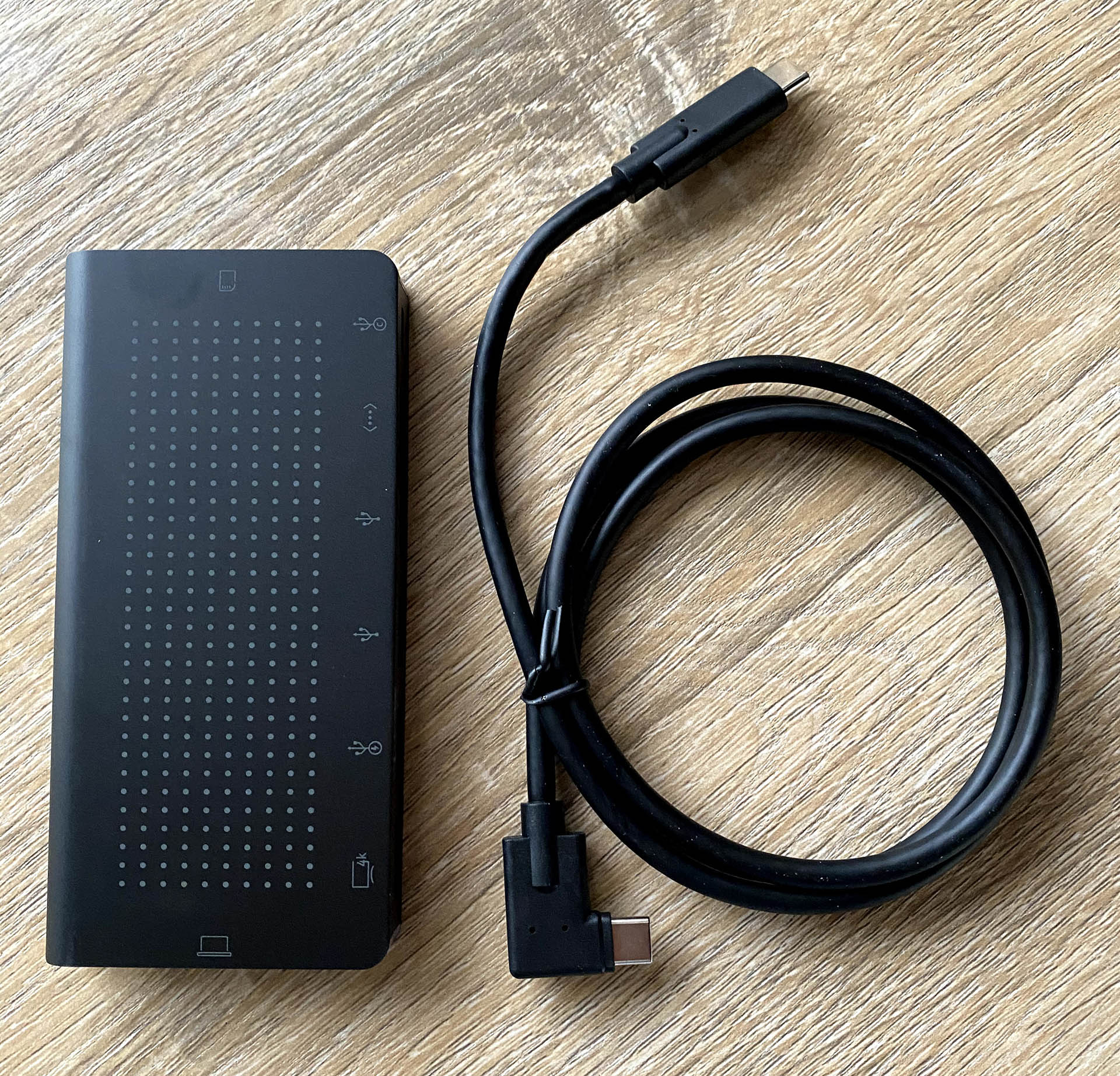 Testing the StayGo on both a Windows and Mac laptop, either device recognise it immediately and sure a wired keyboard, mouse and headset work fine.
A 128GB USB stick was also read and writeable.
But what about a 2.5 inch 4TB external drive?
The StayGo USB-C Hub is not externally powered so it requires the USB ports on your laptop to supply the energy it needs to work efficiently.
Plugging in my back up drive (4TB) on Mac (2019 model) was a little hit and miss. It would appear and then dismount, then appear again… only to dismount after around 20 minutes.
While it was accessible I was able to both read and write to it. I suspect that a smaller capacity drive (1TB or lower) would work fine.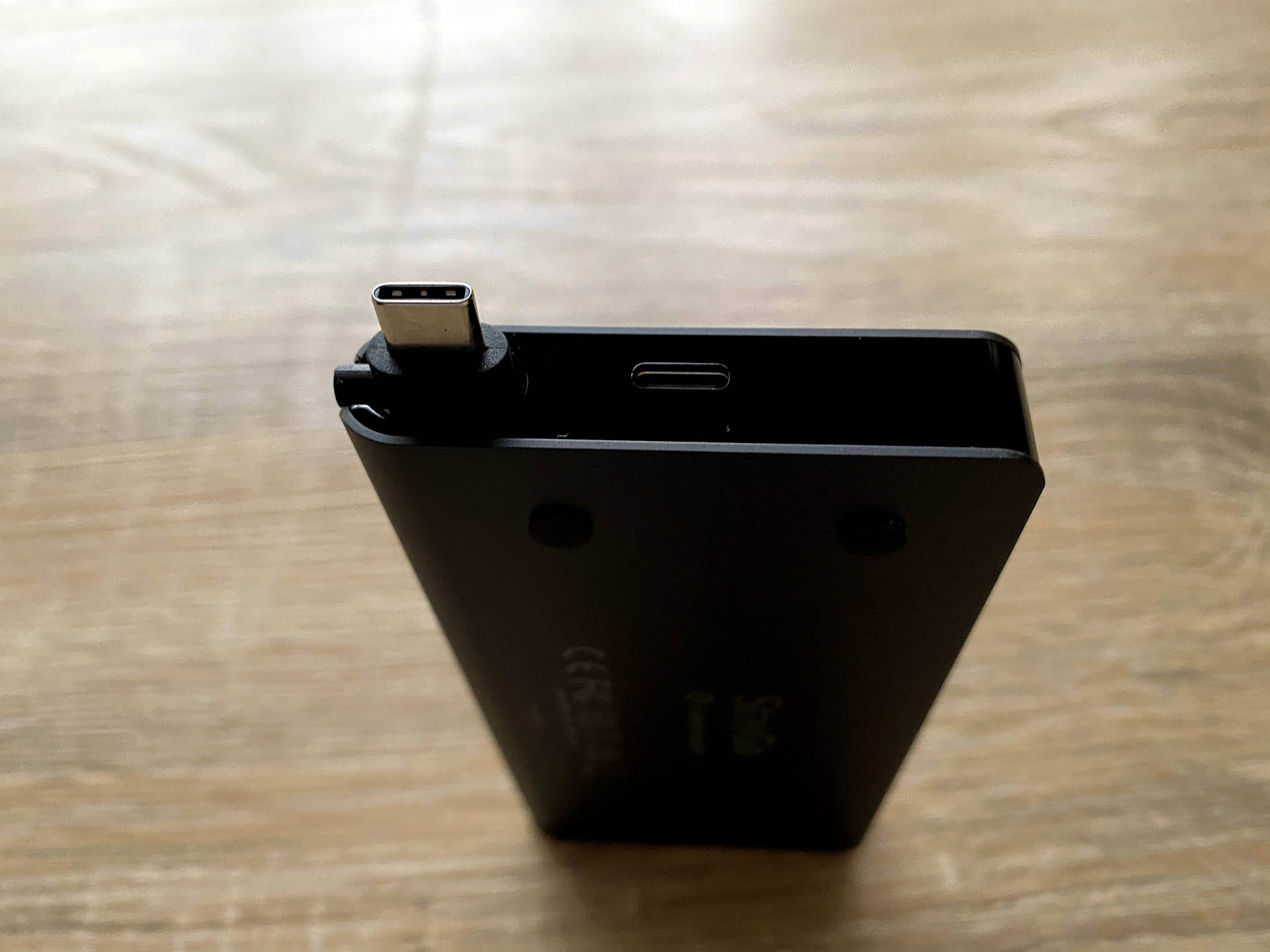 Windows worked alot better. To be fair my laptop is a newer model (2020) so one would expect that it is able to provide enough power to a USB-C device. And it sure did.
Reading and writing @ 3 – 4 mbps to my back up external drive went without a hitch and at the time of writing this that drive is still attached and working as it should, for around 5 days now.
The twelvesouth StayGo USB-C Hub is one small device extension that modern laptop users really need.
It outperformed others I have used in the recent past and the fact that it is also designed for portability is another plus.
Desktop or travel. At home or on vacation it doesn't matter with the StayGo if you, ah, stay or go.
Everyone that works on STG is a volunteer. If you like the site and it's contents please think about donating. Even a small amount helps keep the servers running.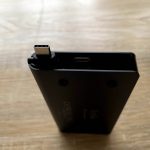 TwelveSouth StayGo USB-C Hub Review