Digital storage is something we all live with and when there's not enough space it can be frustrating.
Something gamers suffer through on a regular basis.
Sure, there is cloud, which is great – but when you have a device that's pick up and go and requires WiFi for any internet access portable storage is a must.
So, Western Digital have heard the cries of Nintendo Switch owners who like to play their bulging library of games both at home and out in the wild and have produced a series of Nintendo themed SanDisk microSDXC cards. Wahoo!
From 64GB right up to 1TB the Nintendo Switch microSDXC cards expand upon the storage capacity of the Nintendo Switch, as a separate drive.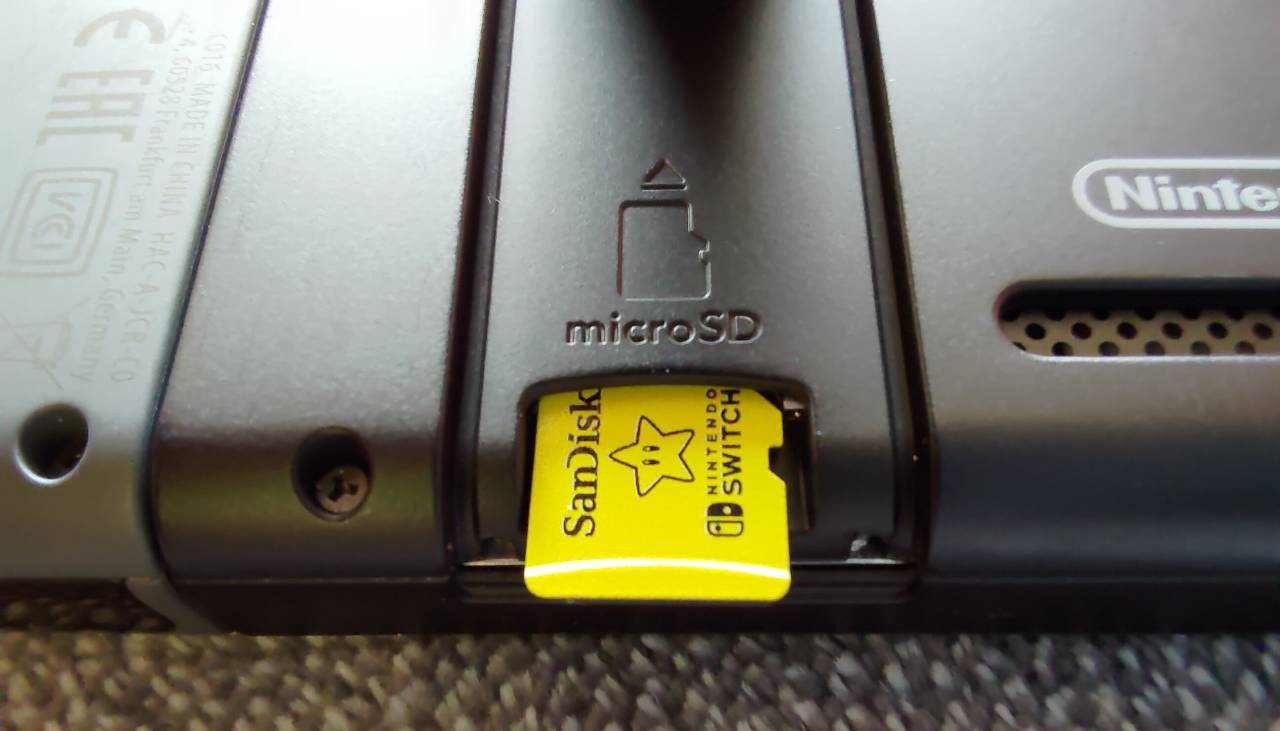 Western Digital sent over one of their 256GB microSDXC cards to plug in and get gaming on.
The SanDisk microSDXC 256GB card sports a bright yellow colour and slots directly in to your Switch, being compatible with both models – the OG console and the OLED.
Your Nintendo Switch will recognise the card but will prompt for a restart as it needs to mount the new storage.
The SanDisk microSDXC 256GB card offers up a read speed of up to 100Mbps and write speed of 90Mbps. True it's not the speediest MicroSD on the market, but enough to run games on Nintendo's hybrid console.
This said, a fresh install of larger footprint games did take a while, when compared to the Nintendo Switch's internal storage.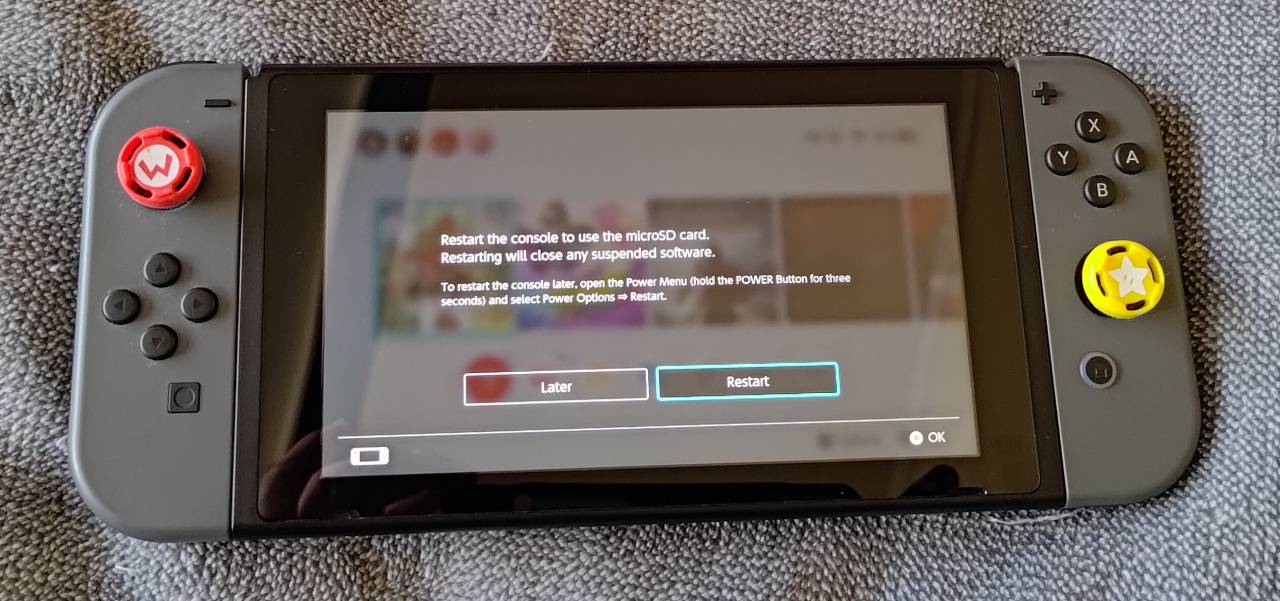 For example a DOOM installation to the Switch internal drive was around 7 minutes. Installing directly to the SanDisk microSDXC 256GB card took close to 15 minutes.
Mario Odyssey was a little quicker with the internal install also being around 7 minutes where the fresh direct microSDXC install took 9 minutes.
There are a few variables to consider here however, such as WiFi latency and of course the data size of the game you're adding.
So yeah, you can install and play directly to and from the card without any issues but direct microSDXC installation may bottleneck or be slower.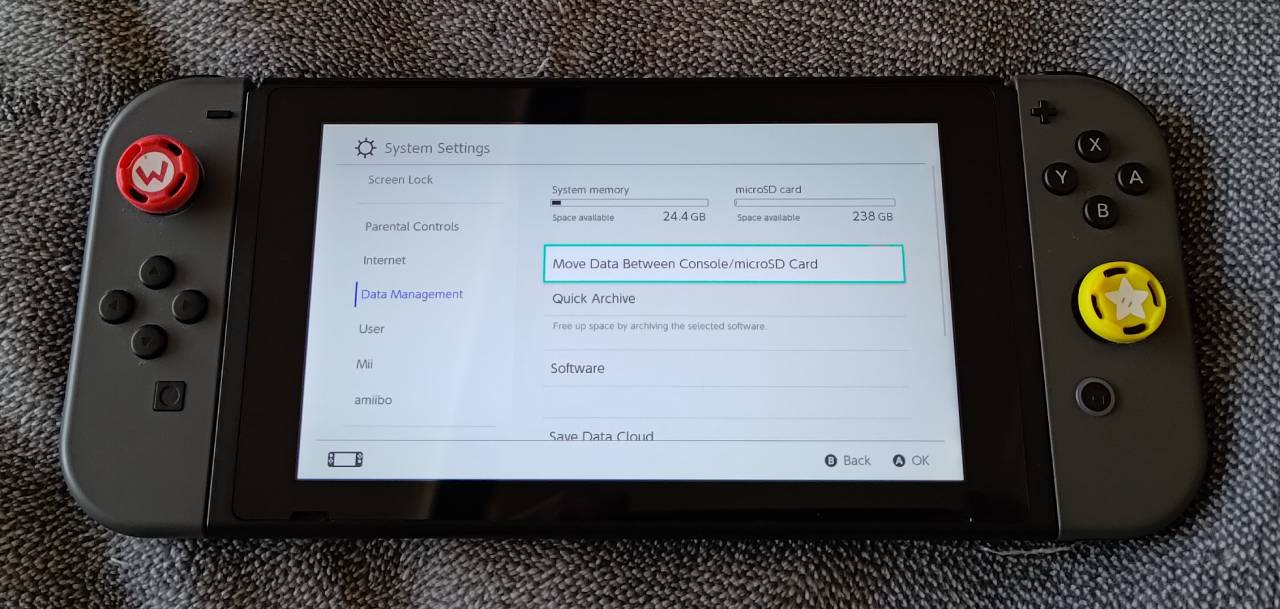 Playing DOOM and Mario Odyssey from the SanDisk microSDXC 256GB card saw zero issues. Both games played seamlessly.
The Nintendo Switch microSDXC cards work from the box to console and should there be any issues, Western Digital do offer a (limited) lifetime warranty.
Designed with Nintendo love and built with Western Digital reliability, if your Nintendo Switch games library is bulging and you like to cram as many games on your console as you can, the SanDisk Nintendo Switch microSDXC cards are a solid Nintendo themed investment.
SanDisk Nintendo Switch microSDXC Review