It's time to 'Flip' once again with Samsung having recently released their new models within the 'Z' series.
Pretty much owning the foldable market, Samsung has taken what was great with the Flip3 and bolstered the features even more, while staying true to its clamshell design.
The Flip4 is the Android based foldie that easily fits in your pocket with a cover screen measuring 1.9 inches.
The super tough cover screen has a few functions. When folded it's your notification viewer, but when using the rear camera you can take selfies by propping up the phone on a table or similar surface and use the cover screen as a preview window.
This brings me to the camera specs.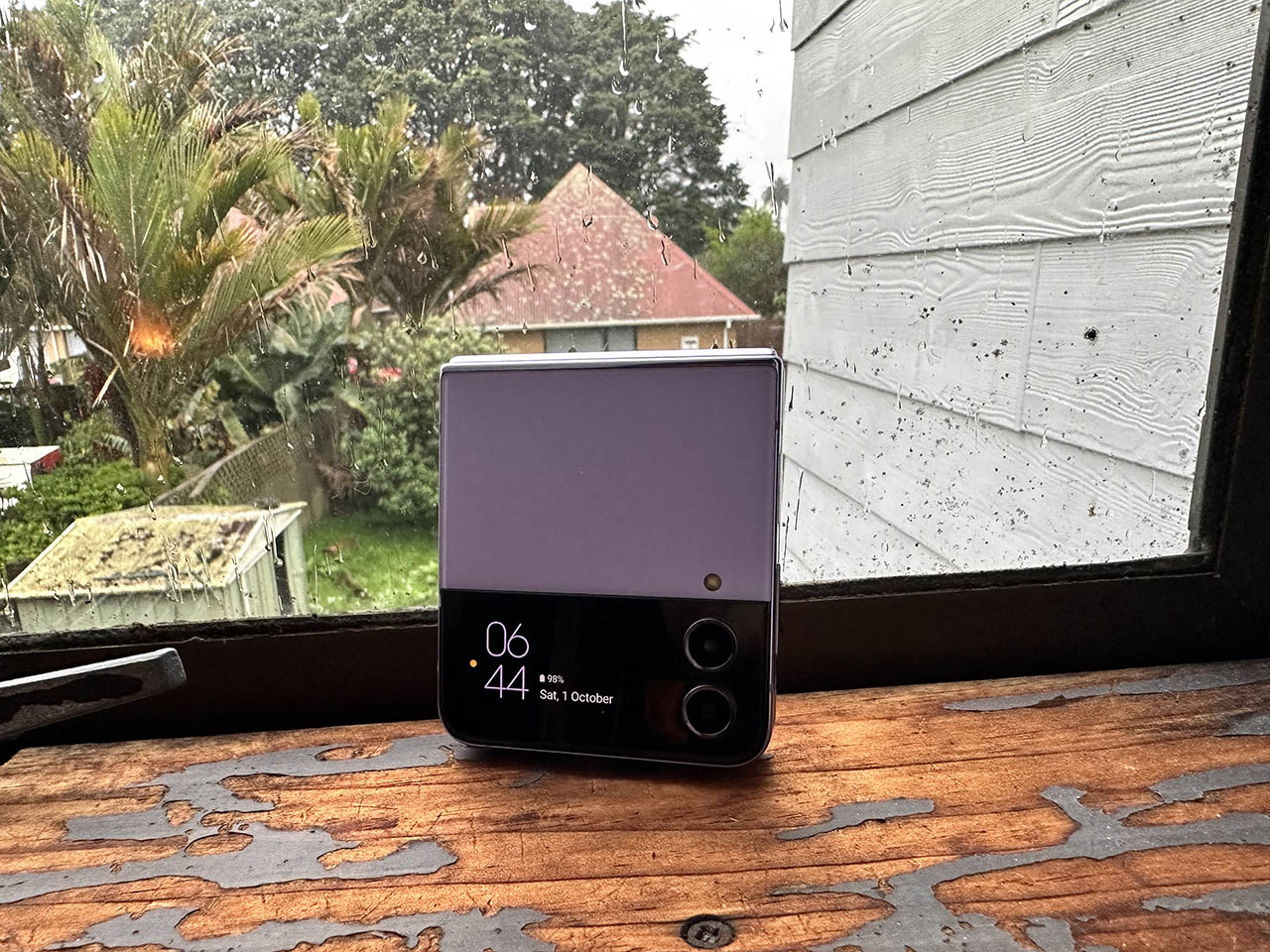 There are two cameras on the back both the wide and ultra wide coming in at 12MP each.
The front pinhole is a 10MP.
Powering the Flip4 is a Snapdragon 8+ Gen 1 processor (same as the Galaxy Z Fold4) combined with 8GB RAM on the 128GB storage model (reviewed).
Sure it's not a multitasking powerhouse as its bigger folding sibling – but you can multitask away on the Flip4 by split screen (two apps split on lower and top half of the screen).
Gaming the Flip4 was able to stand up to the best of them here too with it's delicious looking 120Hz refresh.
PUBG Mobile, Call of Duty and Diablo Immortal all played exceedingly well, with Call of Duty chomping the low spec 3700 mAh battery.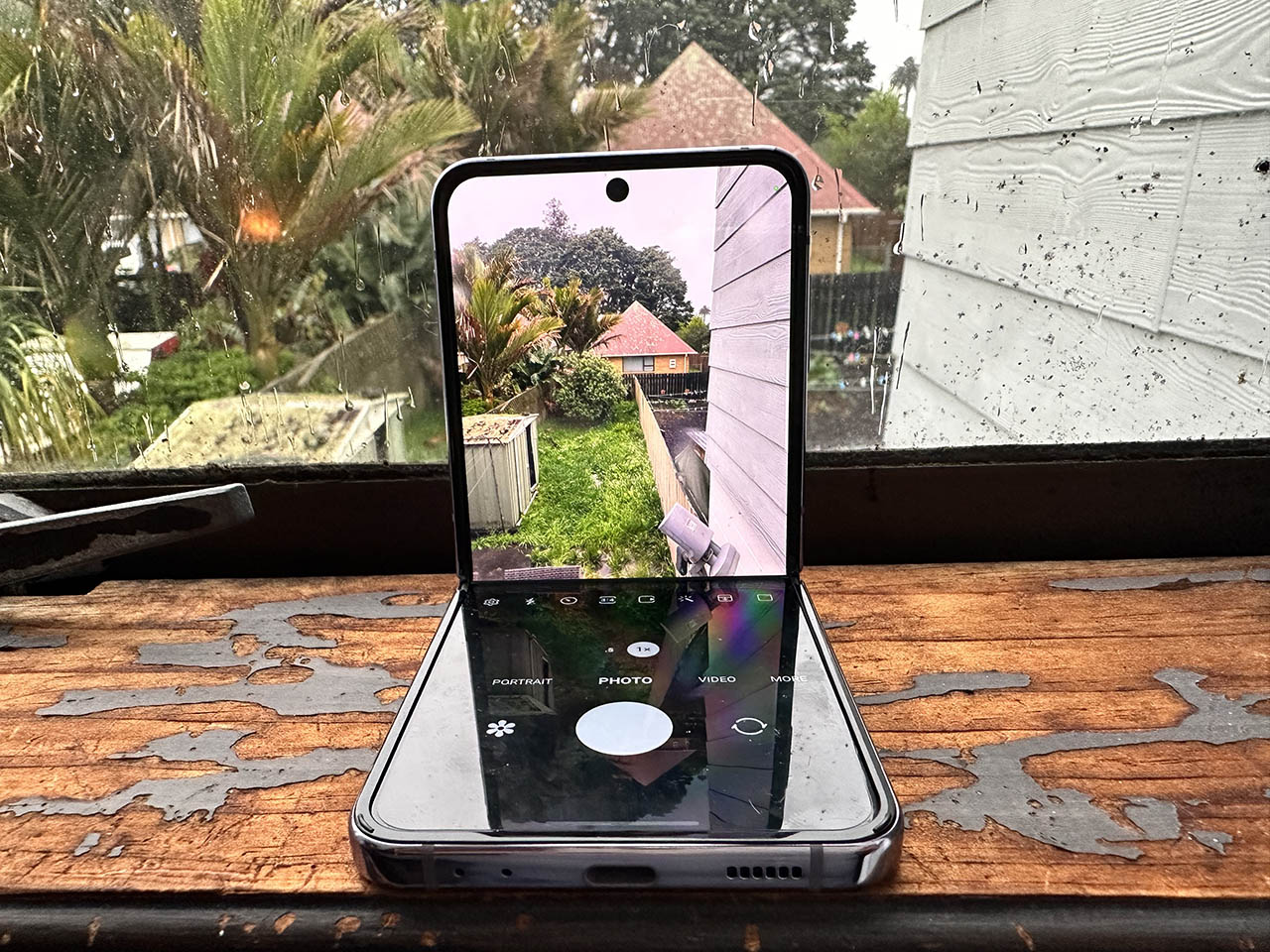 But don't be put off by the smaller powercell – generally speaking when your Flip4 is idle you'll likely have it in it's clamshell phase – this means that all the battery needs to power is the cover screen, and by doing this Samsung have made sure that the Flip4 is going to last you a full work day, if not a little bit more.
I am a heavy smartphone user. I probably punish them a little bit more than anyone else I know. If I get a spare 5 minutes I jump in to Diablo Immortal.
I take a lot of calls, answer what feels like a kazillion emails and messages a day, so my phone is always nearby and always active.
When I reviewed the Fold4 the mega sized battery did get me through a day, at times only just.
However the Flip4 was a surprise. Lasting more than a full day with the same use. There were a couple of periods where I reckon it could have extended itself over a day and a half, but I didn't want to take the risk.
If you're a content creator, vlogger, social media queen or just snap happy with your mobile, then the Flip4 most definitely has the goods and modes for you.
The first new feature is the camcorder like recording, where you unfold the Flip4 halfway, tilt it on it's side and use it, well, like and old skool camcorder.
The Flip4 can record in 4K at both 30 or 60 fps at 1080p.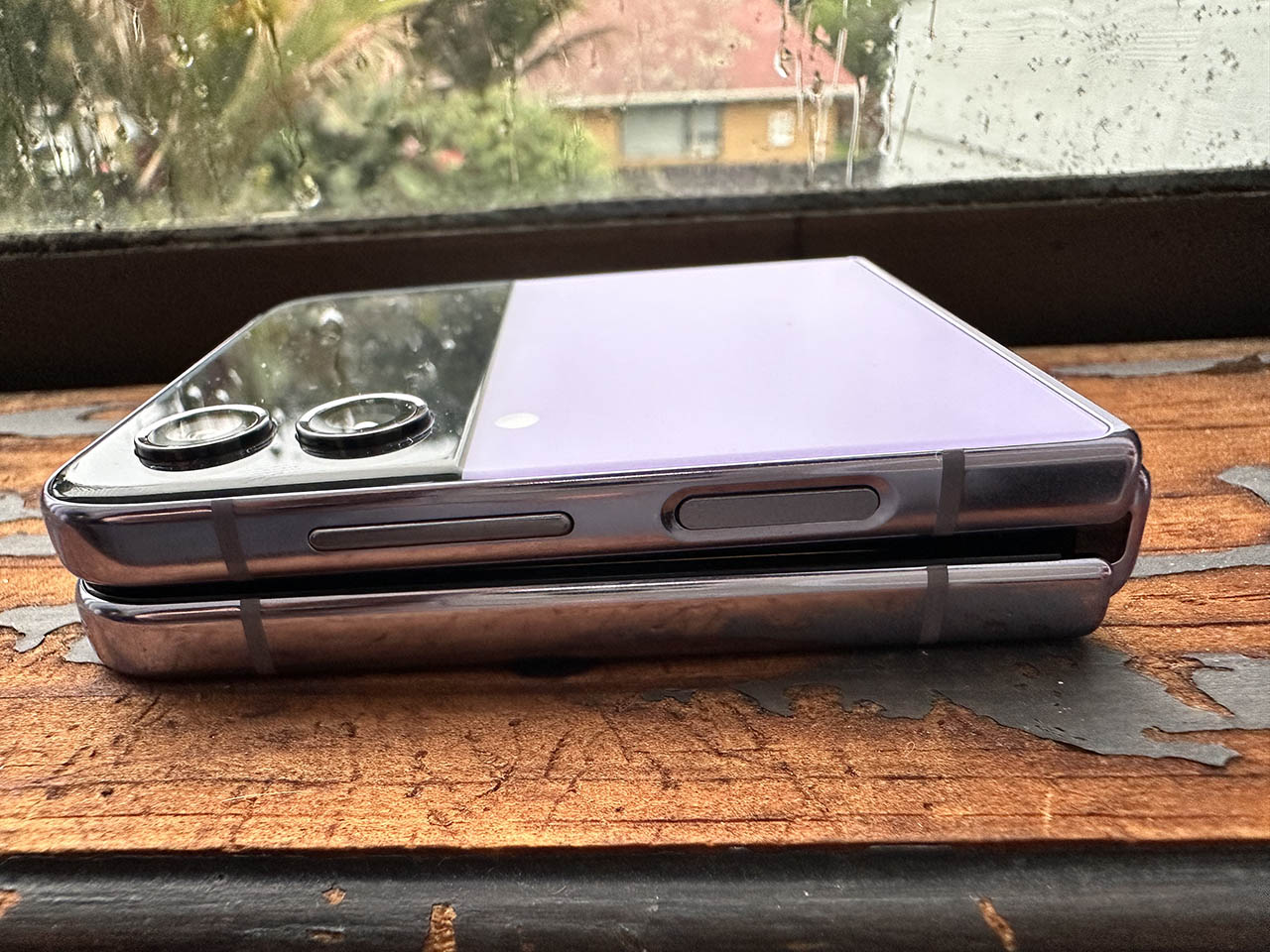 All other camera modes from this years flagship and Fold4 are available on the Flip4. My favourite of all is the Director Mode, and of course Samsung have got the low-light Night mode wizardry sorted.
I've always had a love for the Flip. It reminds me of the clamshell phones before mobiles got 'smart'.
Super light-weight and easily pocketable. It's like a midget multimedia device that can transform in to a full sized 6.7 inch smartphone in an instant.
If you're keen to get in to the world of the foldables but feel that the Fold4, which opens up in to tablet form, is going to be a bit too beefy and perhaps don't need the super-sized specs, the Flip4 is definitely the one to go for.
Get yourself 'Flipping' and once you get in to the world of Samsung foldables you'll likely never want to go back to a 'standard smartphone again.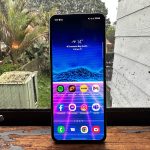 Samsung Galaxy Z Flip4 Review
Device details
Released: September 2022
Device Name: Samsung Galaxy Z Flip4
Chipset: Qualcomm SM8475 Snapdragon 8+ Gen 1
Memory: 8GB
Internal Storage: 128GB
Camera: F: 10MP. R: 12MP (wide), 12MP (ultra wide)
Price: From $1,699.00 (NZD)