Huawei and Google joined forces to create a super supreme smartphone. World meet the Nexus 6P.
Free from the stock standard and infuriating bloatware, the no nonsense handset is pure Android, pure Google with Huawei's quality build and design.
Traditionally the Nexus series have been mid road, garnering a fan base no less, but not quite able to mingle with the bigger players. The Nexus 6P has bought about changes to their social standing.
We were loaned a 32GB handset and having been using a Samsung Edge up until the Nexus arrived at our office, it felt both large in size and sparse in applications once the initial first time setup was complete.
Now, it is fair to say that Google are overdoing it a little with their apps as of late, most recently with an added extra of 'Street View' as an additional separate app in the mix of Gmail, Google Play, Google Music, Maps and the list does go on. But very pleasingly there was no third party bog-your-phone-down nonsense to be seen.
It actually took a little bit of getting used to as one of the first things that new users of a handset tend to do, myself included, is to rid the factory applied applications, or at best disable them. With the Nexus 6P there was none of this activity and after setup you were up and running in no time.
The very vivid full HD 5.7" screen is uncluttered and reveals a small bezel, as is Huawei's trademark. To the upper back of the unit is a finger print sensor. Once setup, this enables you to lock and unlock your handset, as you would assume, and for our time with the smartphone it never failed. You do need to keep your finger on the sensor, unlike the Mate 7, it's not a simple tap.
Having the now mandatory 3GB of RAM and an Octa-Core 64 BIT ARM processor you are sweet for high end games, multitasking and anything else that your super power smartphone user can think of.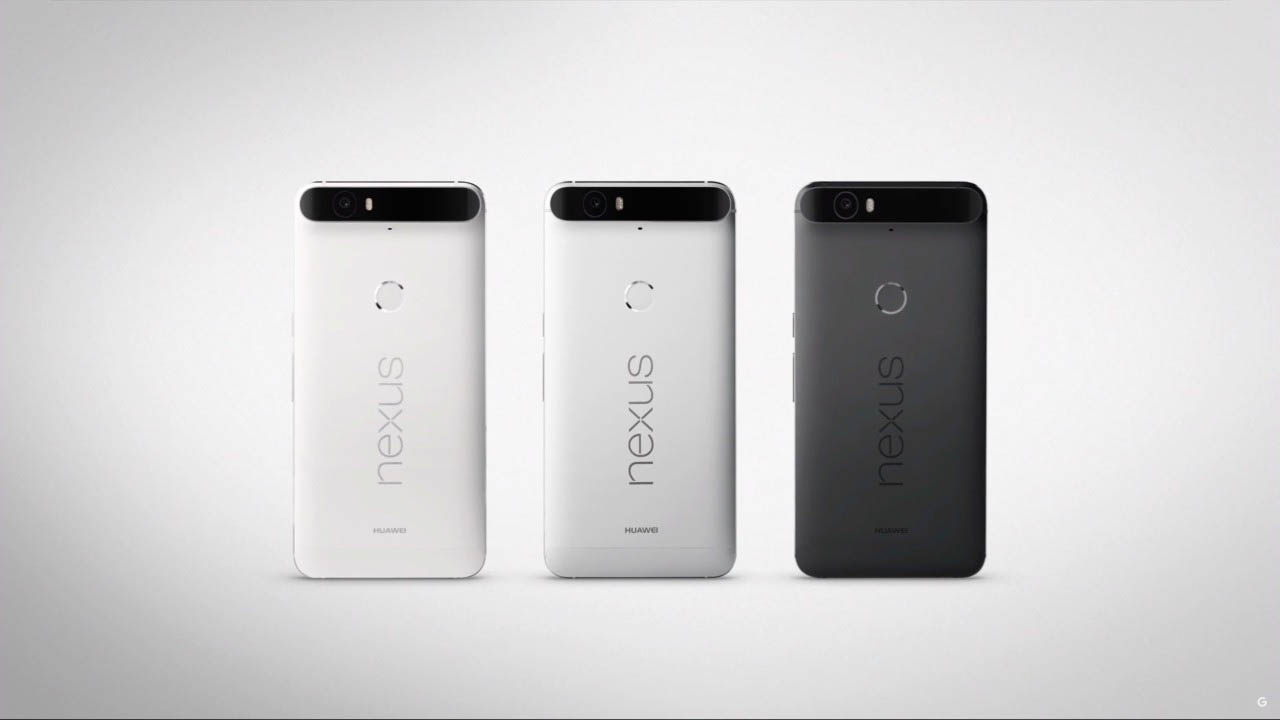 But being that this is an end of year new-comer and really Nexus' first power play I would have thought that boasting that RAM up to 4GB would have been a no-brainer decision. Maybe we are likely to see that in the next edition.
Camera was on par with the rivals, 13MP at the back and 8MP for the front selfie camera. Of course nowhere near the Xperia's calbre, but on par with the P8 and high end Samsung range.
Absent from the handset is microSD expansion. My guess here is that Google wants you to use Google Drive for all of your digital goodness and perhaps this is a trend that we smartphone junkies will have to get used to as a couple of other providers have also removed this hardware option from their ranges.
If you are a digital hoarder, then most likely you will want to chip out for the 128GB unit, whereas if you are not needing to store the entire internet on your device, then there's also 32 and 64GB options.
This brings me to the price factor. The Nexus 6P is pricey. Especially when you pit it against Huawei's flagship P8, or even past Nexus models. Pricing begins at $1099.00 (NZD) and, well, up from there.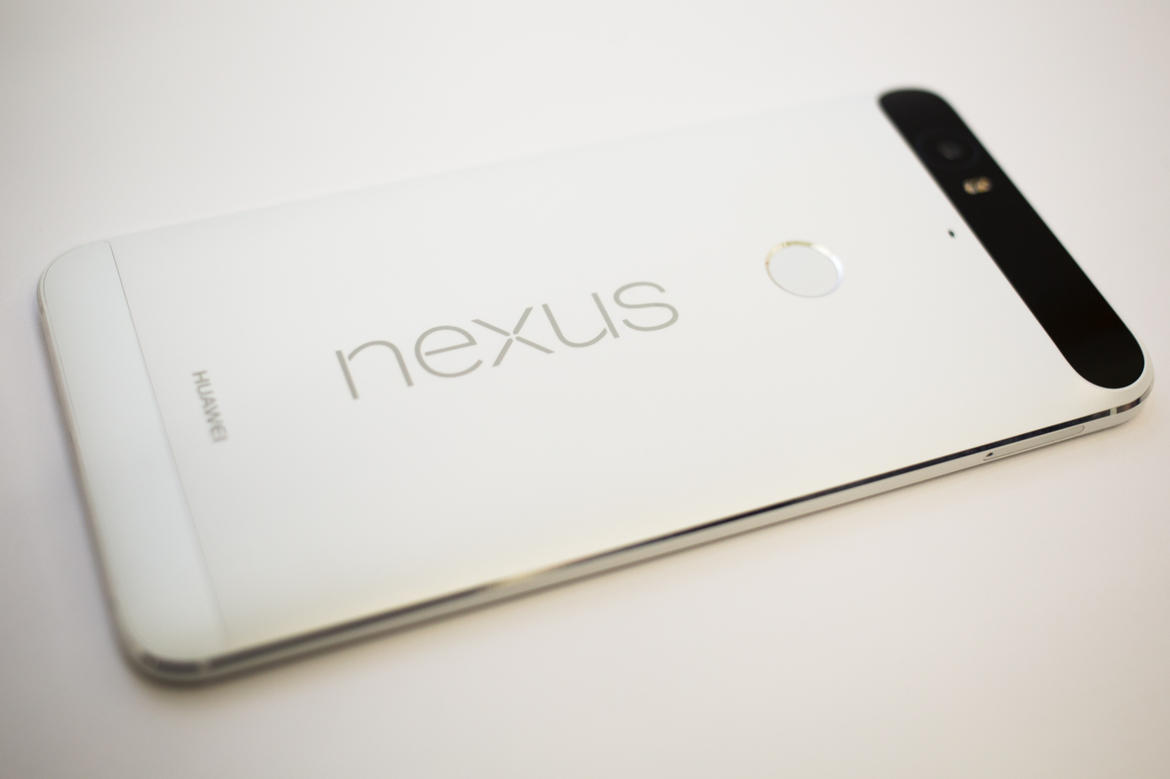 And while it looks like Google have tried to make some effort with their Android based Music Player by having an equalizer option I still have to disappointingly say, music lovers be wary, or use a third party app. Sound through headphones was crisp, clear and semi-quiet at full volume. I'm pretty sure that the loud speaker on the handset was actually louder than the audio through headphones (and better sounding too).
Huawei also made the surprising choice to opt for a differing USB connector. I have to admit I did not notice this until I was using the Nexus 6P as an everyday phone and saw that I was running low on battery and went to plug it in to the micro USB data / charge cable I have on my desk and oops… a different connector. The Nexus 6P utilizes a USB Type-C which Huawei explain is better for fast charging. I can confirm that they are correct on this.
The handset was extremely reserved on its power consumption and managed to last nearly two and a half days normal daily usage before it almost went lights out. To charge it back to full health only took a couple of hours at best.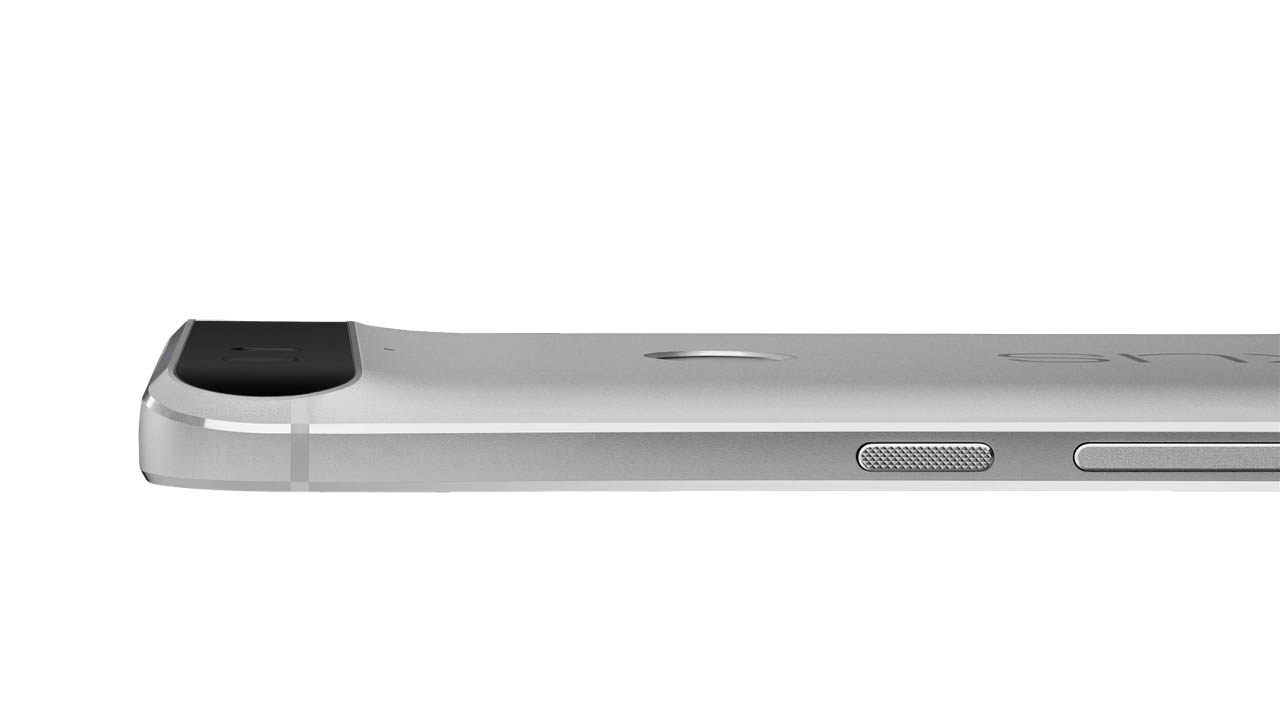 There are some functions that you may want to toggle off from the time you set up one of these, which will also save you on battery life. The most obvious being the gesture wake up. Picking the phone up will see the screen dimly light up, just enough so that you can see any notifications that you may have. A tap on the screen while in this dimmed state will produce full brightness. But, so many times I fully woke up the screen by simply putting the phone into my pocket or pulling it out, infact almost any form of movement at all.
The loan handset that we had also coincided with our time reviewing the Huawei Watch. The Nexus 6P never missed a beat with Bluetooth connectivity, whereas with the P8 (and P8 Lite) we found those two to be temperamental with what they would connect to.
The Nexus 6P is an interesting smartphone and an equally interesting user experience. Without going back into the aforementioned absence of bloat and crapware, having a trimmed and slimmed down operating system does take a bit of getting used to.
It is definitely Google's flagship smartphone, and another fine example of Huawei's design and engineering capabilities, but the Nexus 6P, as wondrous as it is, could have been a bit more beefy in it's specs.