Ultimate Ears have gone Hyper.
The mega sized, heavy as bluetooth speaker is Ultimate Ears' newest in their overly powerful portable audio range.
Once makers of the finest ear rumbling inner ear headphones the audio and peripherals company took a step away from those and clasped on to what was the new trend for bluetooth speakers. This ended up being a winner decision.
The Ultimate Ears HyperBoom is larger than what we have seen previously from the Boom range and encompasses a near 360 degree sound.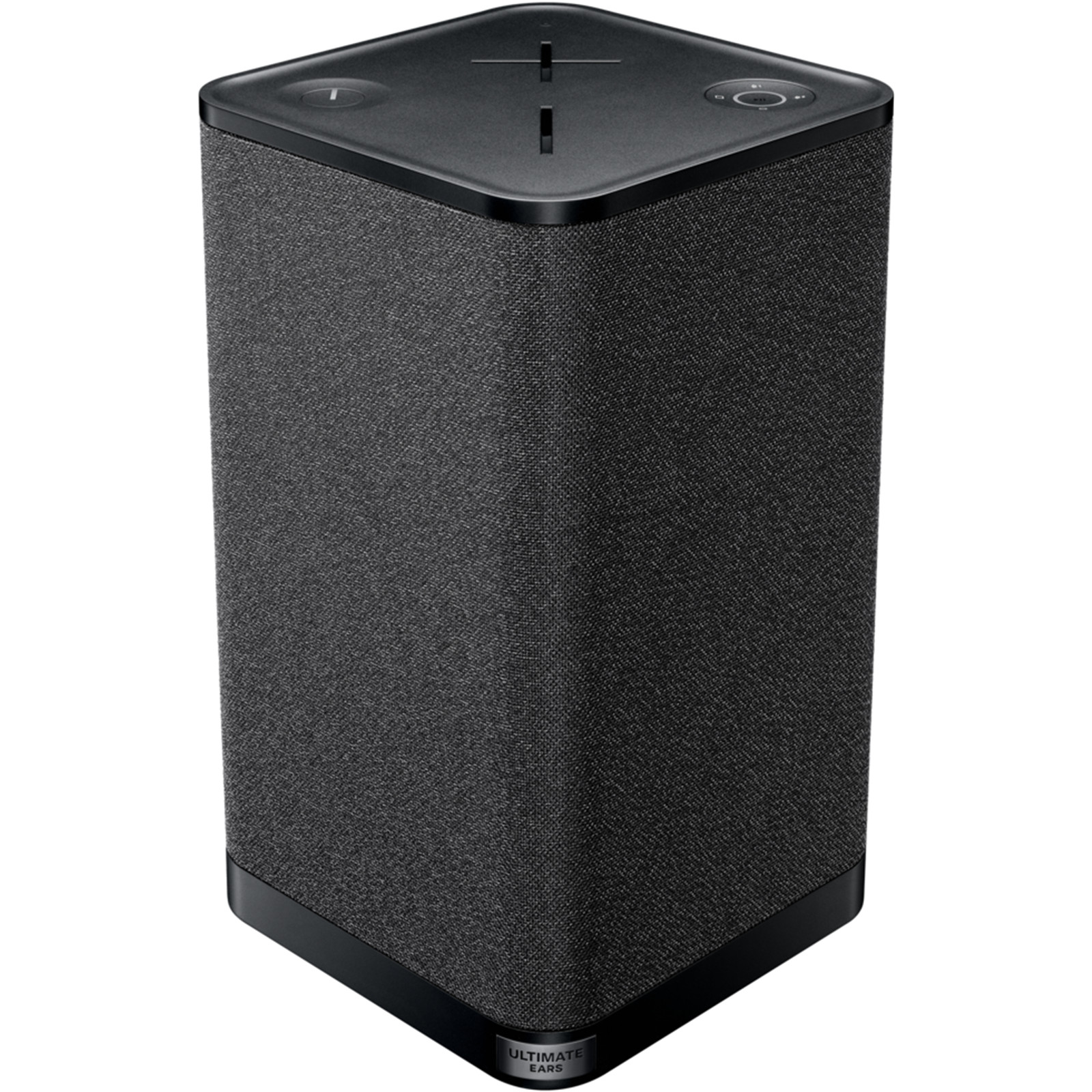 With a 'Super Massive Dynamic' array of speakers and woofers builtin behind the black mesh you're going to get the ultimate audio experience anywhere.
Boasting a non-stop 24 battery life, the HyperBoom can also be paired with other Ultimate Ears Boom speakers in close proximity to create an environment of endless playlist streaming.
Being bluetooth the HyperBoom will naturally connect to your Android or iOS smartdevice and with the one-tap BOOM app enables you to tweak your audio to your liking and remotely control the HyperBoom – so I do recommend getting the free app.
The HyperBoom is also smart.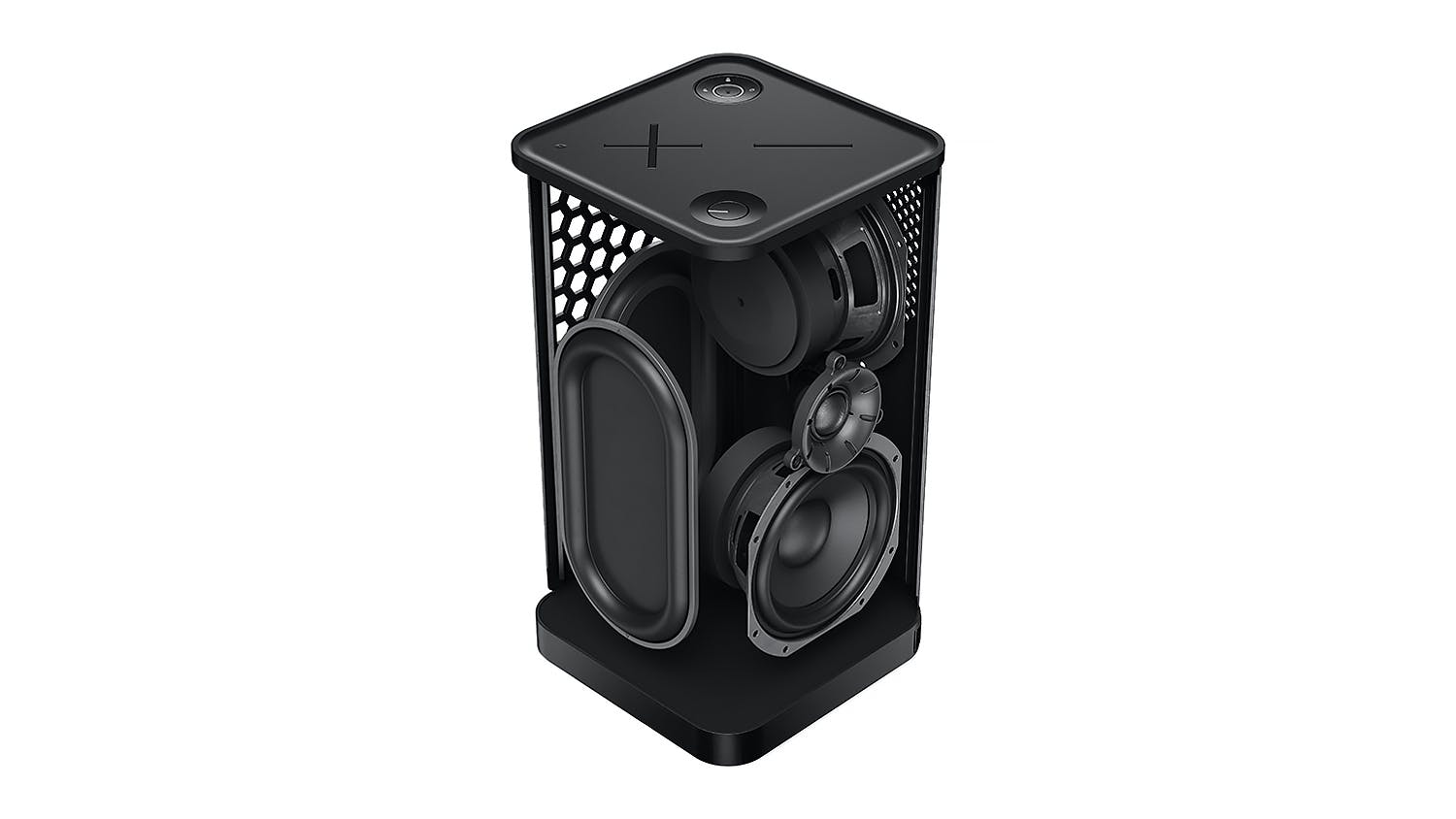 Among the two mid range, single tweeter and two sub speakers is a builtin microphone. This is used so that the HyperBoom can gauge it's surroundings and adapt it's EQ accordingly.
Wanting a quiet night in listening to slow jams, rocking out with a group of friends who are getting rowdy, or just pumping up the jam to some headbanging classics, the HyperBoom will detect any background noise or interference and ensure it is not being drowned out – the HyperBoom is the ultimate extrovert at any social gathering.
There are manual controls on the device for audio playback control – you can also customise this for a one touch playlist stream via Amazon Music or Spotify.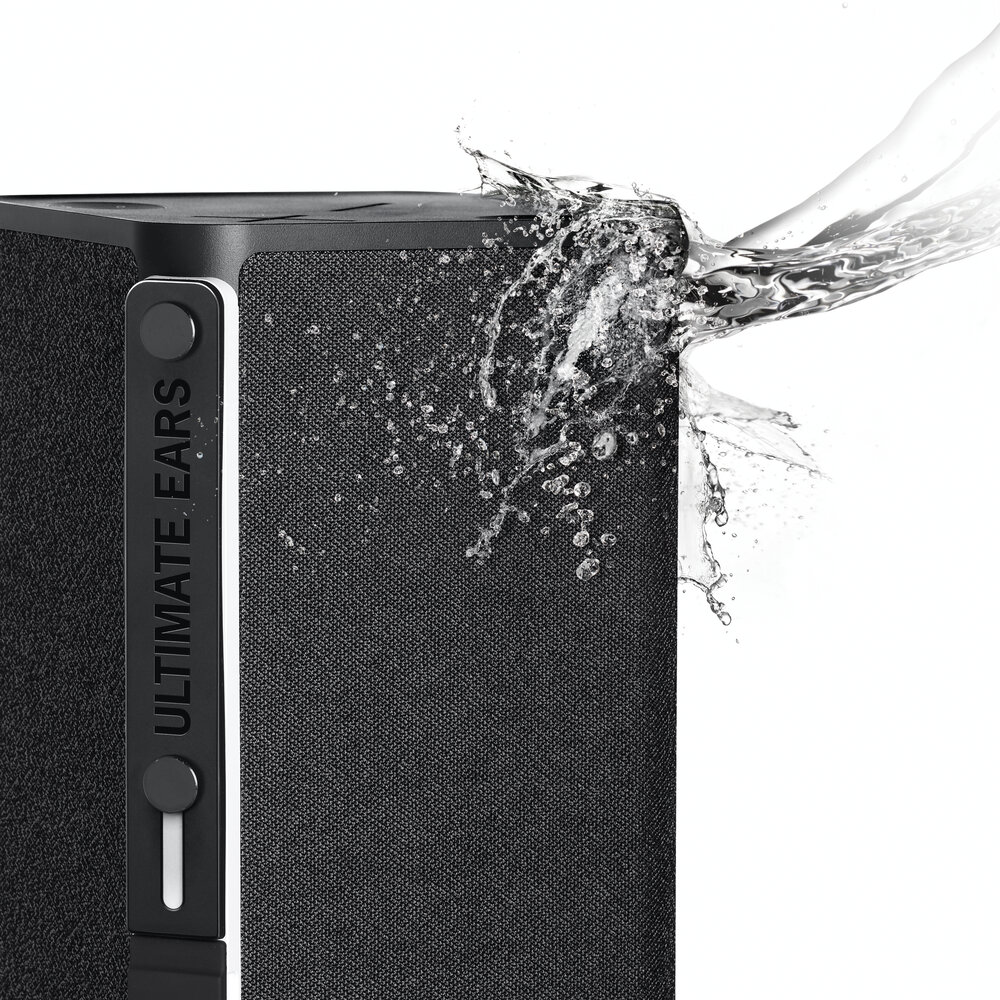 Ultimate Ears know that parties can get messy. If you get yourself one of these bad boys and your friends get a little sloshy, you needn't worry. The HyperBoom is splash proof.
While touted as a portable bluetooth speaker, and it is, it is not as pick up and run with as the Ultimate Ears Boom's. It's big, it's bold and likely the only party based speaker you'll ever need to get your friends' booties shaking.
Aptly named, the HyperBoom goes beyond loud. I tried this at home, in a closed room and in my lounge which is open plan.
While the lounge certainly was more spacious the effect was almost the same, once I got up to just over quarter volume I could hear the tinkering of plates and cups in the kitchen, two rooms away, as they vibrated. In a closed room the windows rattled.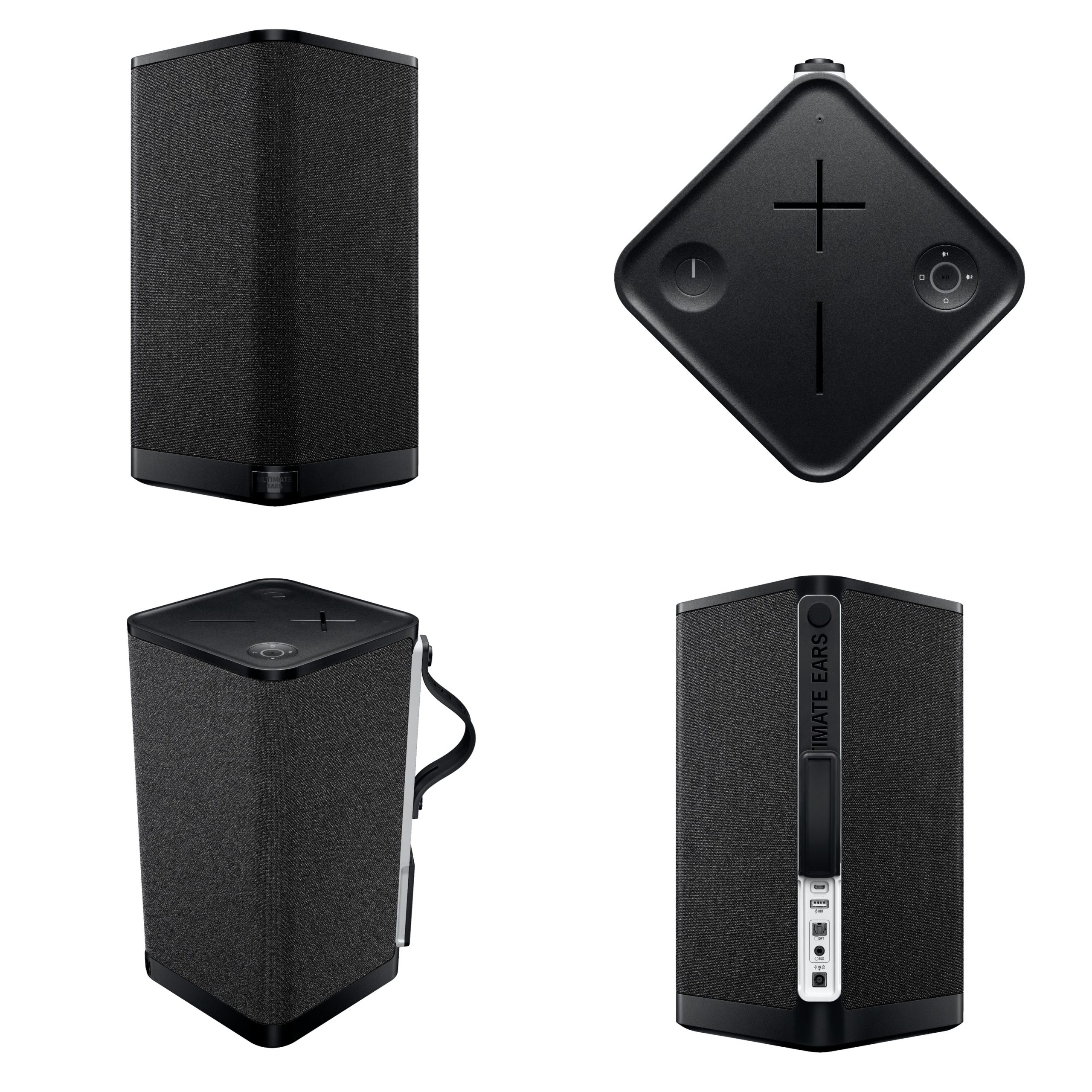 You can also share the love. The Ultimate Ears Hyperboom allows you connect up to 4 devices, wirelessly or cabled and it also features as a charge station for your smartdevice. This does of course have impact on the speakers battery life.
HyperBoom is a beast but with a higher than usual price tag. It's the center of any party or social gathering and successfully delivers audio in every direction.
Center it at yours and have the best of your own music, whether local playlist or streaming to have your party started right.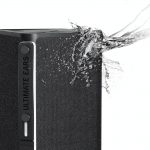 Ultimate Ears Hyper Boom Review