When you walk in to your local electronics store for a decent set of headphones, the selection (and choice) can be overwhelming.
Each manufacturer offers up varying features at different price points and if you do not do the research, or try out in-store if possible, you can end up paying top dollar for a less than minimum audio experience.
JBL is a brand that you know can be trusted for quality and optimal audio.
Having recently released their Live 400BT medium sized over the head headphones, STG was sent out a pair to try.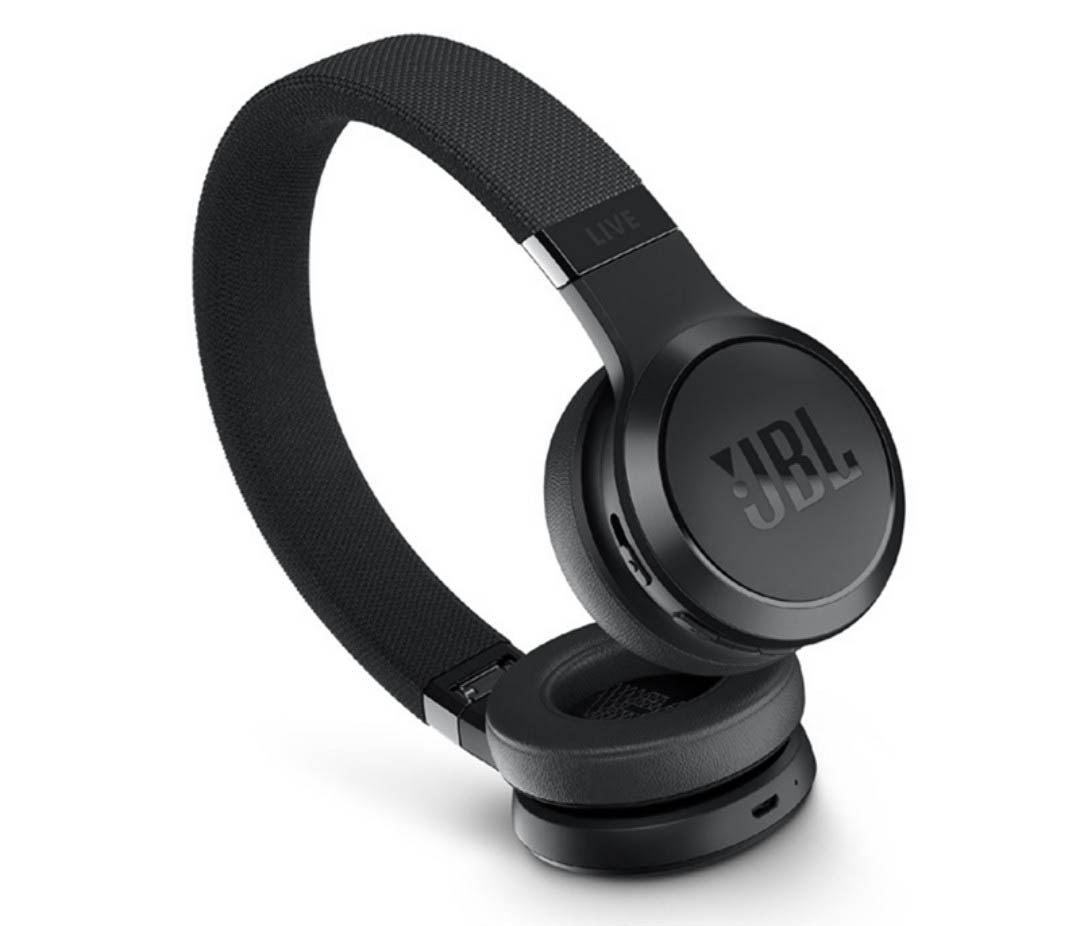 Firstly I am not a huge fan of the big and bulky headsets. The ones that look like muffs, or as though you are about to head out in to space.
The JBL Live 400BT are perfectly flat on either side and as with their namesake, they are wireless (Bluetooth 'BT').
Connectable to any bluetooth enabled device, smart TVs, mobiles, tablets, gaming consoles and PCs I first gave the Live 400BT's a whirl on Android mobile.
Connecting is no fuss whatsoever and your device, especially a smart device will pick them up straight away providing that they are fully charged and in pairing mode.
iOS had no trouble either, aswell as both PC and Mac. TV and gaming consoles were a little bit hit and miss, this said it paired with the Nintendo Switch immediately.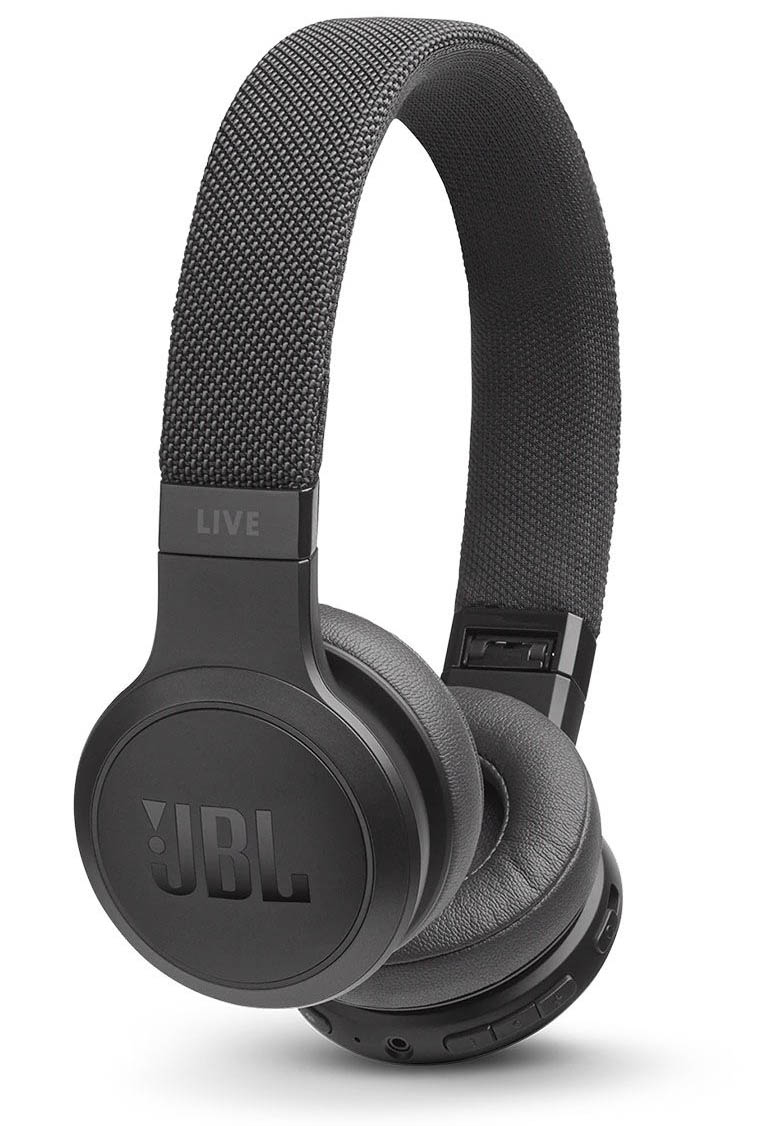 The Live 400BT is built with dual 40mm drivers in each ear-cup's speaker.
You can feel your ears rumble to the bass while not overlapping or drowning out the high end aswell.
I am super fussy when it comes to personal audio. If my ears are not happy – I'm not happy.
The JBL Live 400BT's made my ears very happy.
In the box you will get the cable, which I do recommend keeping with you for that 'just incase' factor. A carry case and charge cable.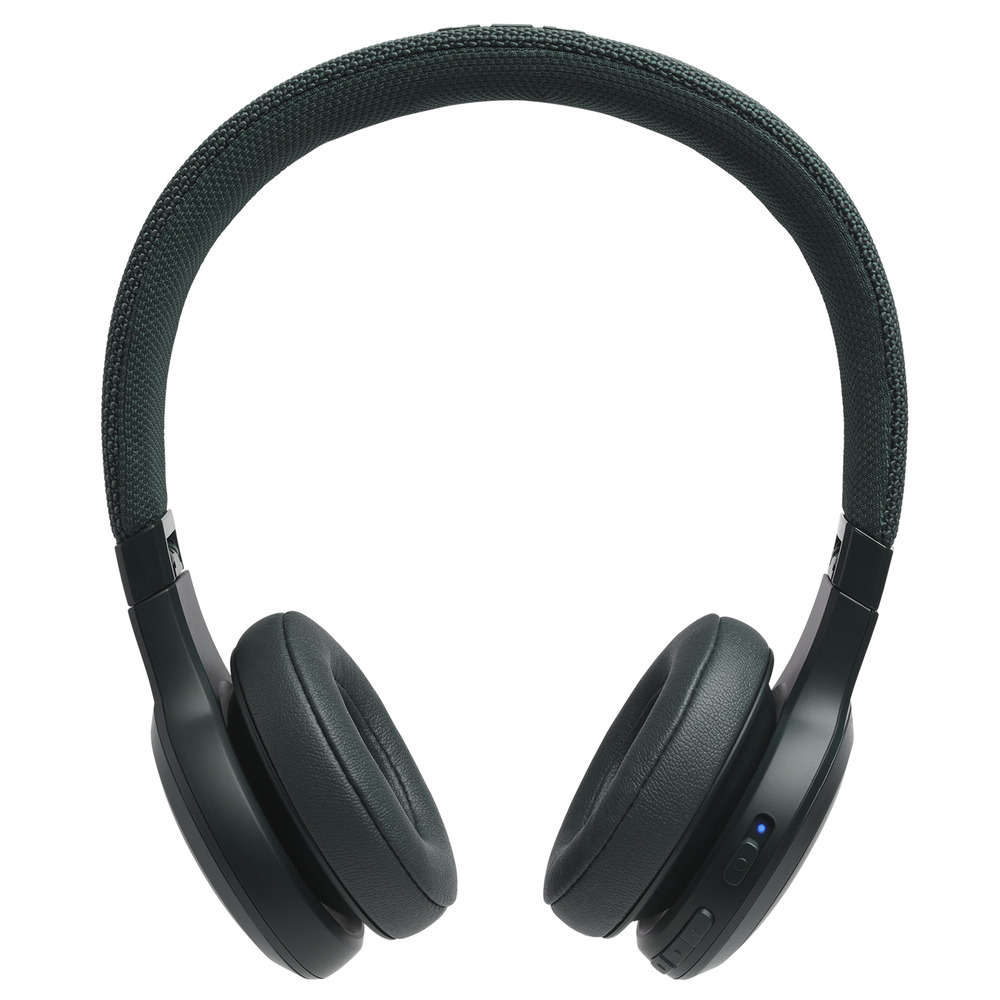 What REALLY makes this headset standout from any other over the head model is the whopping 24 hours battery life. yup, rock out for an entire day.
I naturally was super curious about whether it could withstand 24 hours of use. And while it is kinda impossible to wear a headset of that length of time I had to do it in parts without charging.
All up – I actually got around 28 hours from a full charge. This was connected to varying devices throughout that time too; Android phone, iPad, Nintendo Switch and PC.
A 15 minute charge will boost the JBL Live 400BT for 2 hours of use. Brilliant – and this is also true – I managed to squeeze around 2.5 hours before the unit died.
The JBL Live 400BT has built-in handsfree and voice command for Alexa and Google Assistant, even Siri (no Bixby, sorry Samsung).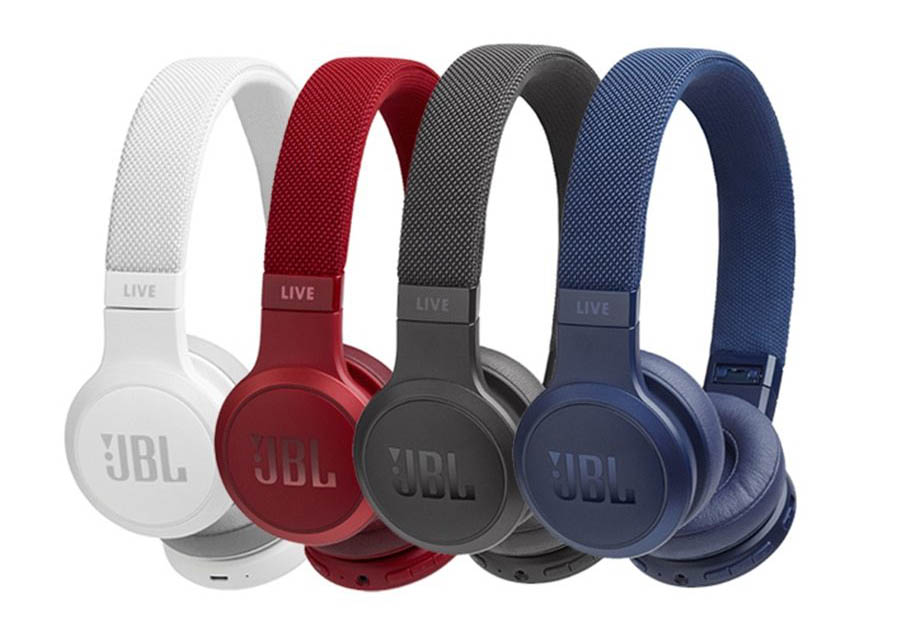 JBL also have your safety in mind, knowing that you are definitely going to use the headset while you're out and about. The Talkthru function on the headset itself will allow ambient noise to filter in. So yes, you can crank up the volume and still hear that bus coming.
Designed to be taken anywhere the JBL Live 400BT's fold flat and can actually squish in to a pants pocket – or be placed in to a carry bag if you do not have the carry case with you.
For me personally – I would actually go out and get one of these, the audio output is super excellent, but the biggest thumbs up factor is that longer than life battery. even if you did not do a continuis jam session on your fav playlists or Spotify, a couple of hours a day on publiuc transport is likely to last you a couple of weeks of use before you need to charge.
Just wondrous.
The JBL Live 400BT's became an extension of the bits I take out with me each day and most likely they will become your ear's best friend also.
They are the only over the head headset that are designed and built for real everyday life.
JBL LIVE 400BT Headphone Review