JBL goes boom once again with their mega sounding, larger than life yet portable Boombox 3.
Ready to belt out your fav playlists at any party or outing the Boombox 3 is loud enough to rattle the windows at your neighbours place.
Having a builtin sub and two tweeters all of this power is driven by mid-range drivers.
JBL's Boombox 3 allows you link up to other JBL speakers and as you guessed it, it will sync to your smart device via bluetooth.
I do recommend getting the free JBL app. With this you can control party play, EQ and more.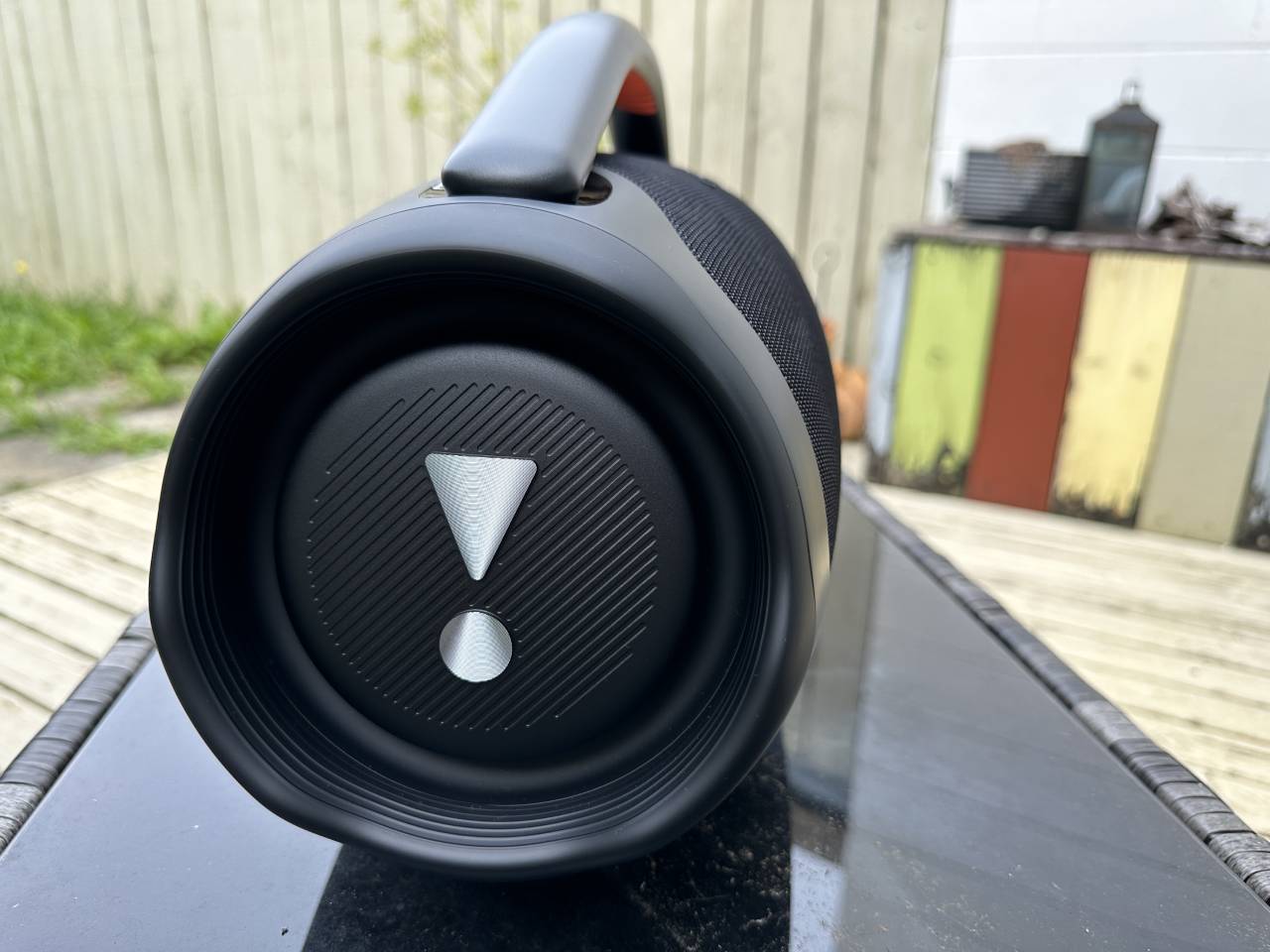 If it rains on your party, the JBL Boombox 3 can still keep the bass rumbling. It's both dustproof and waterproof with a rating of IP67.
But it doesn't stop there.
JBL also built in a power bank. You can charge your smartdevice while tuning in and zoning out.
Charging a device will of course affect the overall battery life.
This mentioned you'll get a whopping 24 hours from a full charge at mid volume.
And even at mid level – this mega bluetooth speaker 'booms'.
On one full charge and streaming music from low to mid volume the JBL Boombox 3 has not needed a recharge. II got a total of two and a half days of juice before it was red-lining.
If you're looking to have an all-weekender, you'll need one these.
JBL's Boombox 3 is heavy. Not so much that it isn't portable, but I don't imagine you'd want to be carrying this with you everywhere you go. Or maybe you do, on the shoulder like an 80s Ghetto Blaster.
The JBL Boombox 3 is a bluetooth speaker that means business.
Easy to use, a volume that out weighs the speakers size and will party hard with you all day and night.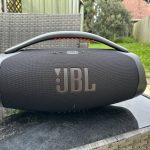 JBL Boombox 3 Review