Imagine having the power to PC game on the highest settings, render graphics and video in real time and super quick, whilst retaining both deskspace and floor space.
Imagine no longer as the rise of Intel's NUC's march in to the high end computing market.
Intel previously provided us here at STG with one of their mid range small form factor PC's (read the REVIEW HERE), which was slanted more for the moderate user and TV connectability.
Having received another device, the NUC 6i7KYK1 (aka Skull Canyon) recently for a short time, we placed this high end model through its paces for gaming, personal computing and commercial use.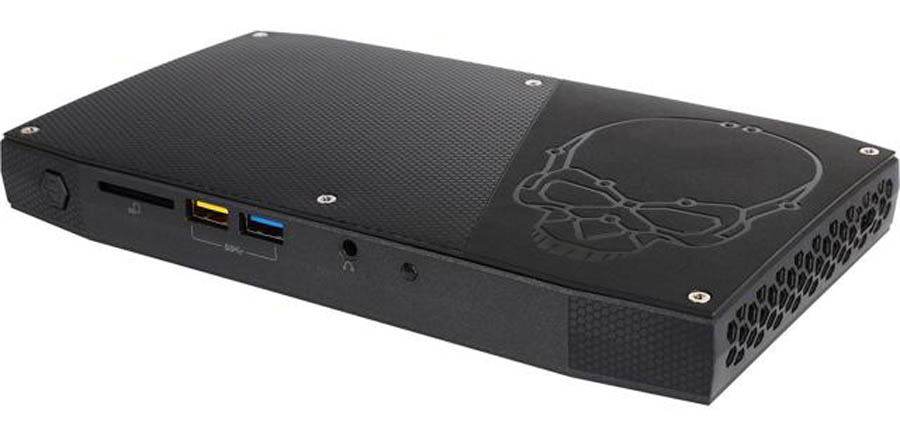 Firstly, this NUC has the sixth Gen Iris i7 Quads to process through whatever you throw at it at 2.6 to 3.5 GHz Turbo'd and comes with 16GB RAM. The RAM can be upgraded to a max of 32GB.
This alone was impressive enough given the size of these PCs.
Graphics being FHD via the HDMI port, are 4K capable and is processed by the on board Intel Iris Pro Graphics 580 chip. This said – this model allows you to connect any high performance external Graphics Card to boost up that rendering. Sadly, we had to return the unit before the external Graphics Card that we ordered in from NVIDIA (GeForce GTX 1080) arrived, so cannot say for sure how this performs with the addition in this review.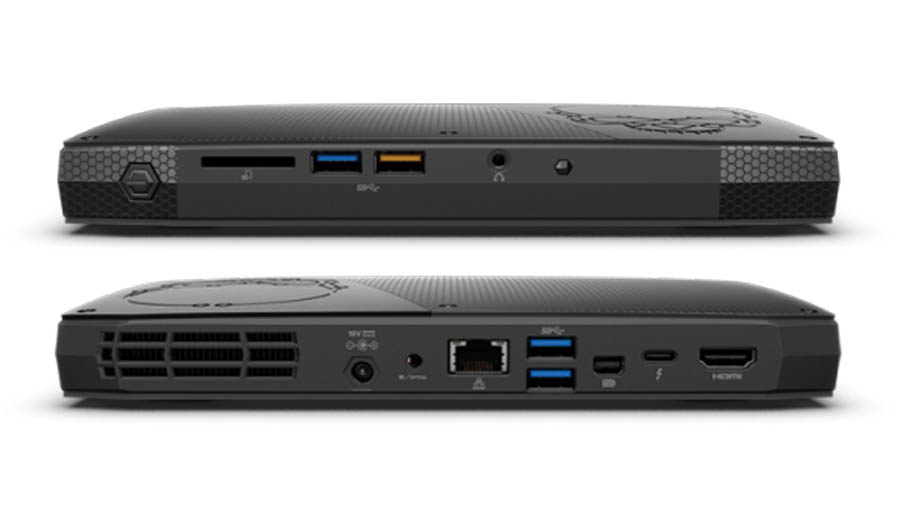 Nonetheless, it does have the provision to add, either via the NUC's onboard Thunderbolt port or USB 3.0 (if you have a GPU Dock).
For available ports, and this is where the design comes in to play too, both sides of the device have been utilised to spread out and maximise the available external connectivity options.
One side features the USB 3.0 sockets (this is the front of the device) and the rear comprises of Thunderbolt 3 (giving data transfer at up to 40 Gbps) or USB 3.1 (data transfer speeds up to 10 Gbps) via USB Type C connector. The mentioned HDMI aswell as Mini Display port, ethernet and two more USB 3.0… well actually one of them is a USB 3.1. There is even an SD slot.
The audio jack is 3.5mm but will at best produce high fidelity 7.1 where it can.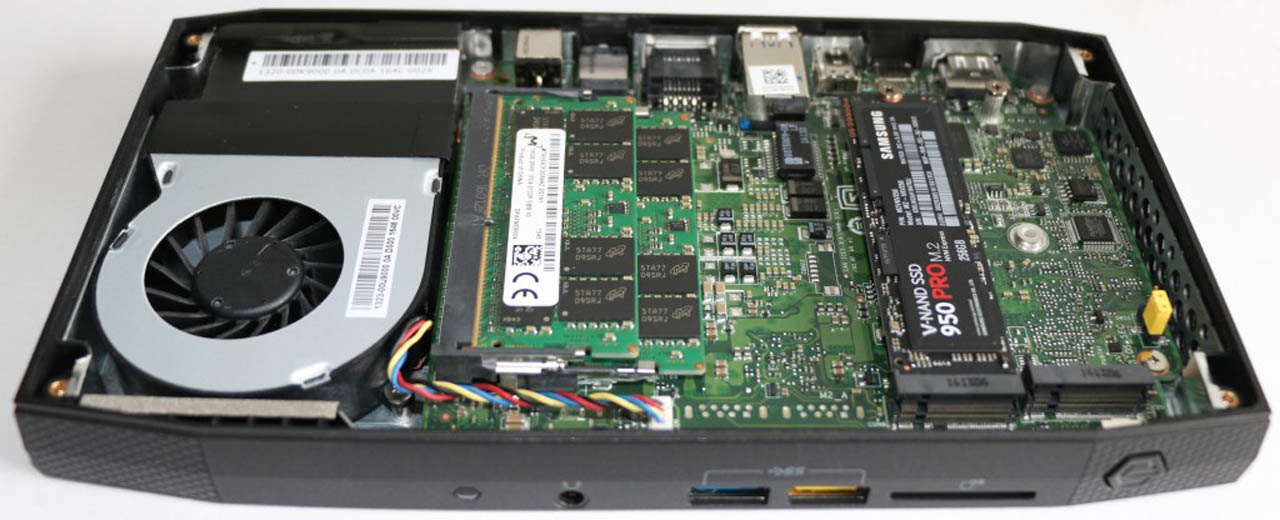 Internal storage is minimal though at 300GB for the device that we reviewed – but plug in an external SSD or of course external USB HDD and you're set. Infact you are likely to need an external as high end PC games can be up to 80GBs.
The Skull Canyon (NUC 6i7KYK1) is also a quiet beast. Whether rendering out video with Adobe Premier or gaming with Black Ops III without toning down the in-game settings, it appeared to remain cool and calm. We infact hardly ever heard the internal fans.
Intel's series of NUCs are sold as kits and what this means is that they are yours to upgrade, replace parts (where you can), install differing OS' (all NUCs are also optimized for Linux), so very much like the traditional Desktop PC or Gaming RIG.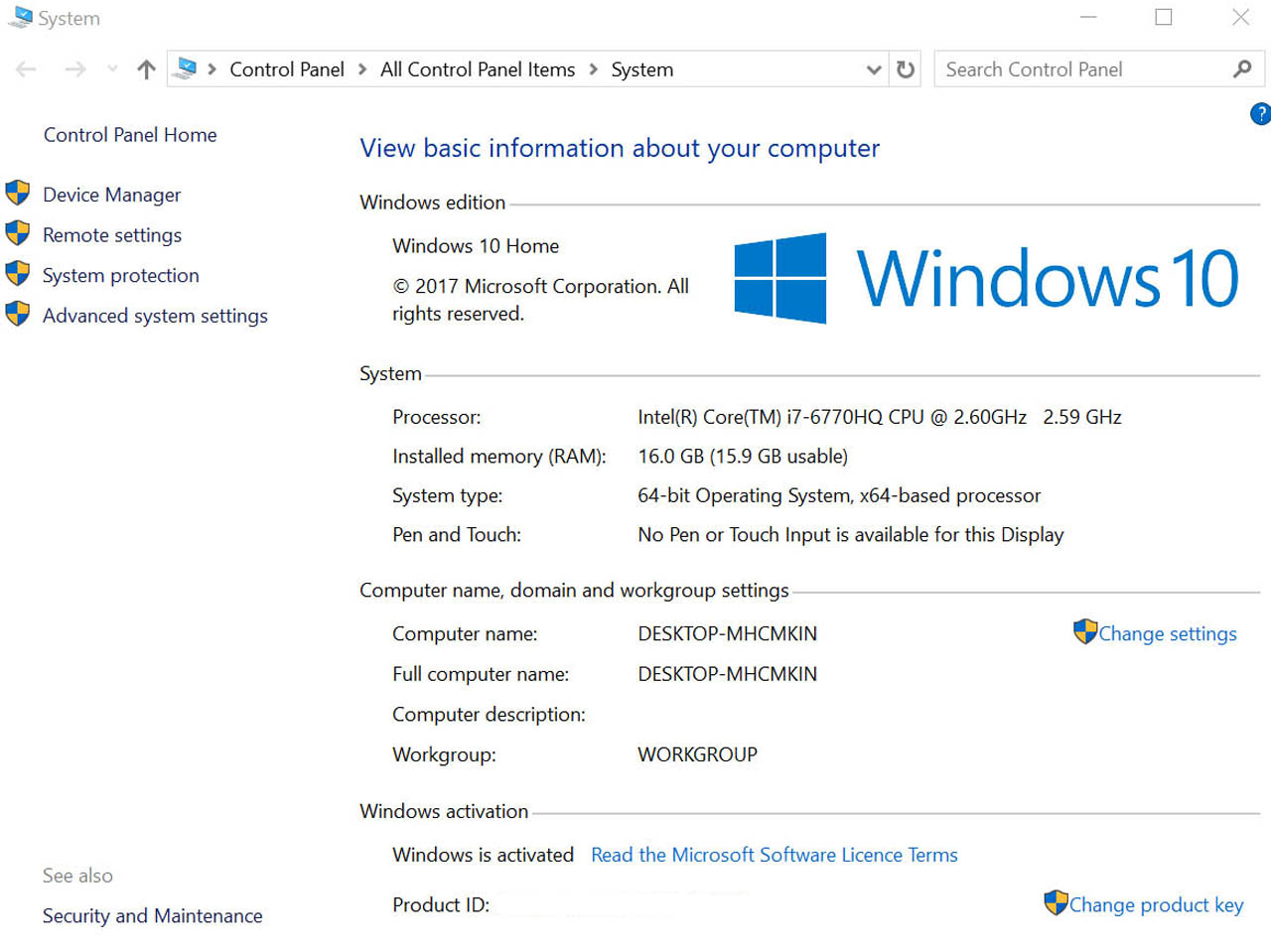 We couldn't fault the performance of the 6i7KYK1 in anyway, it purred along extremely well. Being that it has such a small footprint, measuring just 211 mm x 116 mm x 28 mm you'll forget it's even there. Totally plug and play, take the NUC with you to a mates place for some LAN time or to eSports events.
An excellent replacement for that behemoth RIG that towers on top of your desk or removes footspace under it, the NUC 6i7KYK1 / Skull Canyon is a tiny beast or epic computing performance.