Just under a year after the last iteration of its desktop processors were released, Intel has unleashed its 11th Generation CPUs codenamed "Rocket Lake".
These new processors squeeze even more out of the company's 14nm fabrication process that has been with us since 2015, but at the cost of two cores for this year's flagship i9.
Whilst the i5-11600K has the same six cores as the i5-10600K, the i9-11900K goes from the ten cores of the i9-10600K to eight cores for the i9 11900K. This may sound like you are getting a 20% reduction in performance from this top-end CPU, but for gaming, the higher frequencies of these new CPUs trump the gains from an extra two cores (that most games won't use anyway).
First, let's take a look at the Core i9-11900K. The 14nm silicon is starting to cause issues with temperatures. Messing with the Intel Extreme Tuning Utility there was a fair amount of thermal throttling during stress testing. It's not a CPU that I'd bother overclocking unless you have a meaty AIO cooler at the very least.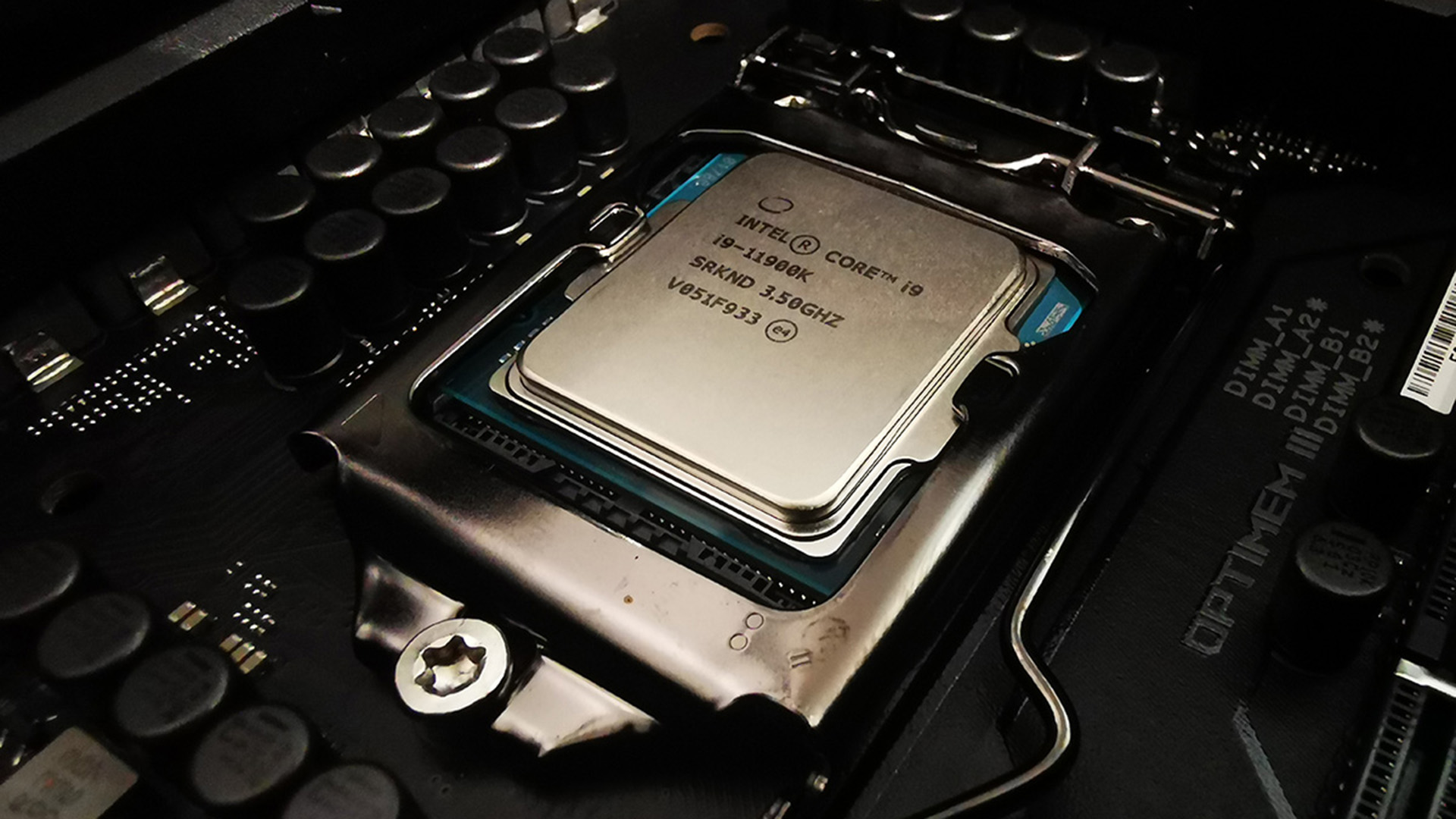 The CPU has a base frequency of 3.50 GHz with a max turbo frequency of 5.30 GHz. Utilising Intel's adaptive boost allows two active cores to run at 5.30 GHz, dropping to 5.1 GHz for three-plus active cores. This also relies on a decent cooling solution to keep the silicon cooler than 70 degrees C. The plus side of this and Intel Thermal Velocity Boost is that gamers with a suitably cooled machine can get even more out of their CPUs without actually overclocking.
The Core i5-11600K has a base frequency of 3.90 GHz and a max turbo boost of 4.90 GHz. What this really means is up to two cores running at a max of 4.90 GHz, dropping to 4.60 GHz as soon as there are more than two active cores in play. Unlike the i9, the new i5 has the same number of cores as last time. The i5 runs at lower temperatures than the i9, making modest overclocks within the reach of most users.
The 11th Generation CPUs use the LGA 1200 socket of their predecessors, which means an upgrade doesn't mean a new cooler. The both the 10th Gen and 11th Gen Intel CPUs work with last year's motherboards based on the Z400-series chipset as well as the new Z500-series motherboards. A BIOS upgrade may be required to get the 11th Gen CPUs working. In all fairness, if you are splashing out on an Intel 11th Gen CPU, you really need to be pairing it with a Z500-series motherboard.
Whilst there are gains to be had in upgrading from a 10th Gen CPU to an 11th Gen CPU from a processing speed point-of-view, it is minimal. You'd get better bang for your buck upgrading your graphics card (if you can find one). However, an Intel 11th Generation CPU coupled with a suitable Z500-series motherboard unlocks the PCIe 4.0 bus for some astounding storage speeds.
A Gen 4 NVMe running in a PCIe 4.0 capable M.2 slot will achieve a staggering read speed of 7000 MB/s. That's compared to the 130 MB/s of a traditional hard drive, 400 MB/s for a SATA SSD, and 3500 MB/s of a standard NVMe SSD. You are taking instantaneous Windows boot-ups and ultra-fast game loading times.
The new Core i5 and Core i9 CPUs are not really a viable upgrade if you are already sporting the 10th Gen CPUs. For a new gaming PC build, though, both the Core i9 11900K and i5 11600K come highly recommended, especially if you are mating them up with a Z590-based motherboard.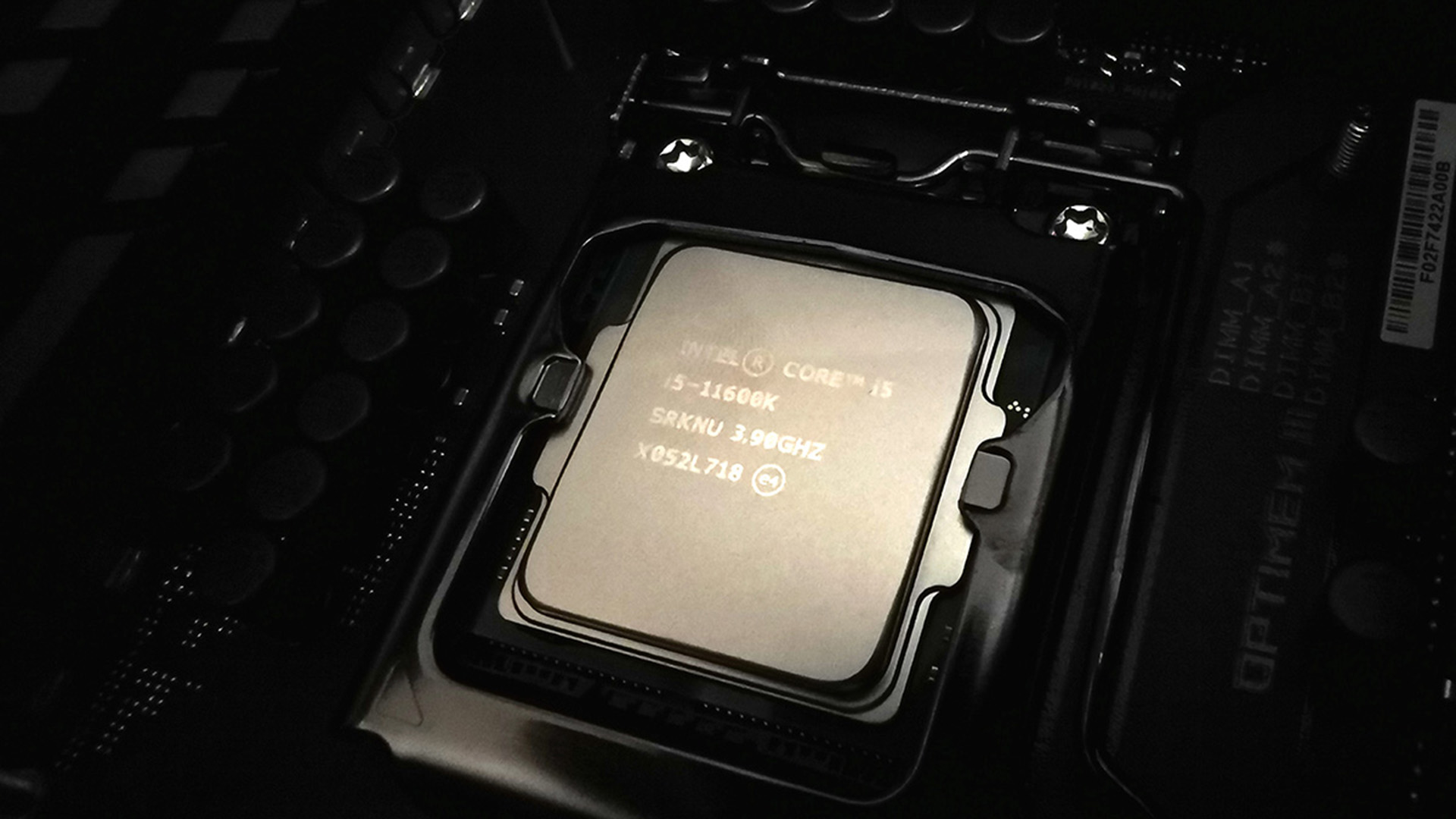 With both the i9 and i5 CPUs, the K suffix means that it is both unlocked and has an integrated GPU, the Intel UHD Graphics 750. The slightly cheaper KF version of the CPUs comes without the on-board GPU.
Like last year, the new i5 provides gamers with the best bang for their buck. I'd also recommend looking into the Core i5-11600KF, for gaming, saving yourself some money by purchasing the version of the chip without an on-board GPU. The Core i9-11900K remains the Intel CPU of choice for ultimate bragging rights, but the 14nm silicon draws a lot of power, which in turn means it gets a bit toasty, limiting tweaks for those without a monster cooling solution.
Both CPUs, coupled with a Z500-series motherboard, support the tasty new Gen 4 SSDs. These lightning-fast drives utilise the PCIe 4.0 bus, giving a mighty boost to loading times.
If you are in the Intel camp, both the Core i9-11900K and Core i7-11900K are worth a look for a new build, but unless you are keen on PCIe 4.0 SSDs, probably not worth the upgrade from the 10th Gen CPUs.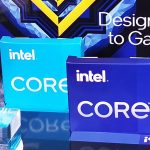 Intel 11th Generation Core Processor Review