Over the last couple of years the way we live and work has changed for all of us.
Working from home sure has its benefits, but if you have kids it can get a little interesting. Huawei have the solution for you at a super low price point.
Having just released their MatePad T 10, the 9.7 inch tablet is a super kid friendly hub of goodness. And, if you don't have kids – could be a cheaper alternative for you to go large for your media.
The HD touch screen is vivid enough, infact a bit better than I thought it would be. Side bezels though are super chunky – too big for my liking – but perfect for kids to hold the tablet without the potential of accidental touching the screen.
The MatePad T 10 is not high spec, except for the decent processor – Huawei's own HUAWEI Kirin 710A.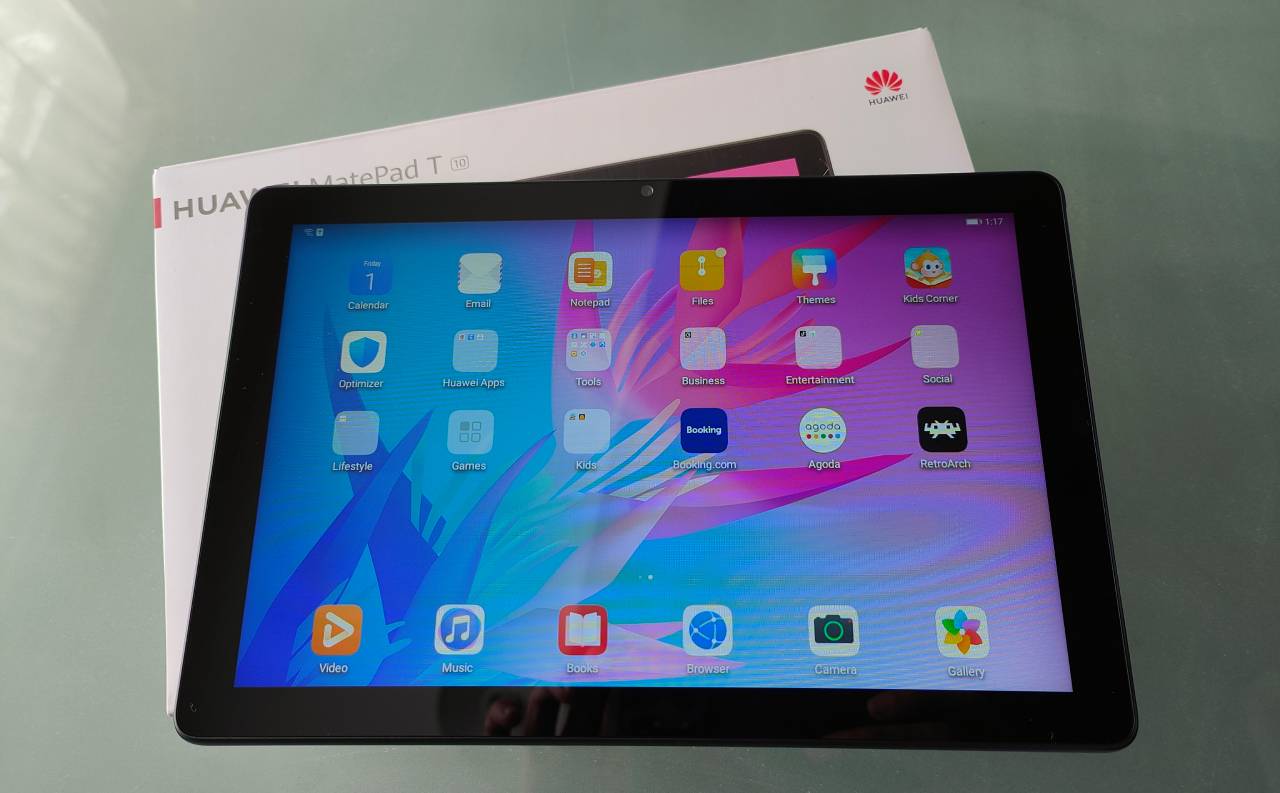 Internal storage comes in at 32GB (with microSD slot) and with the low 2GB RAM on the review model that I have means that you're not going to be able to play console quality games on it. However, this is not what it is intended for.
Huawei designed the MatePad T 10 as a family friendly media device, running Huawei's own EMUI 10.1. And while this is based on a kernel version of Android, there are no Google Play Services.
But that's not a setback at all. You can still get your Google bits working, via the Huawei (or third party) browser and save shortcuts on the Homescreen.
It's form and function are perfect and the tablet is super light, only 450 grams.
Huawei App Gallery comes pre-installed and has a wealth of apps and games ready to go. Hundreds of thousands of them.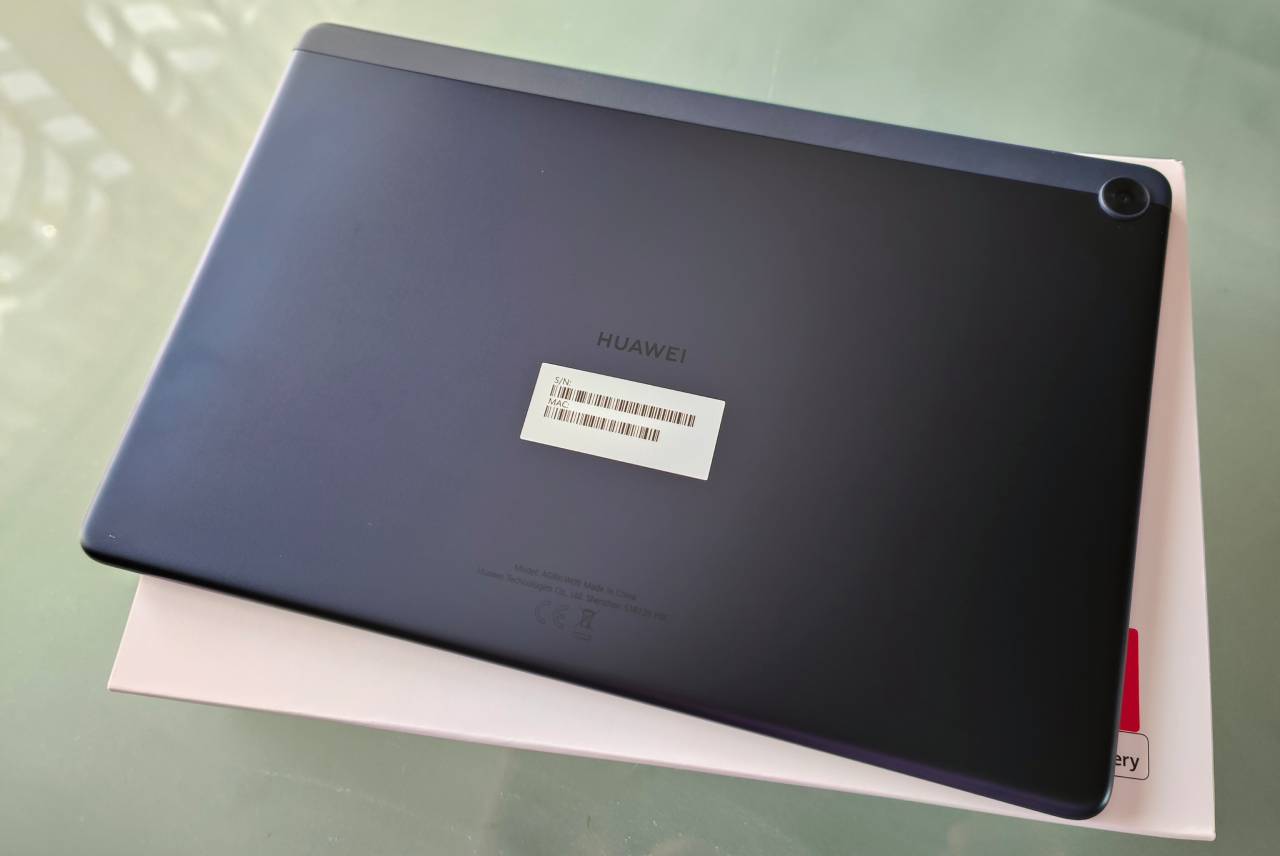 The camera's come in at 5MP for the rear and 2MP for front. Low, yes, but enough for you to take snaps or video call without issue. Video can record in FHD (1920 x 1080) for the rear lens and HD (1280 x 720) front.
Huawei are the champs at personal mobile audio. Their audio products have been second to none and Huawei built the MatePad T 10 with dual speakers and their own Histen audio enhancer.
This can give you a 3D like listening experience (depending on the media you are playing) and up to 9.1 channel surround.
For a low cost, lower spec tablet – it's got better audio than competitors tablets priced around the $2K range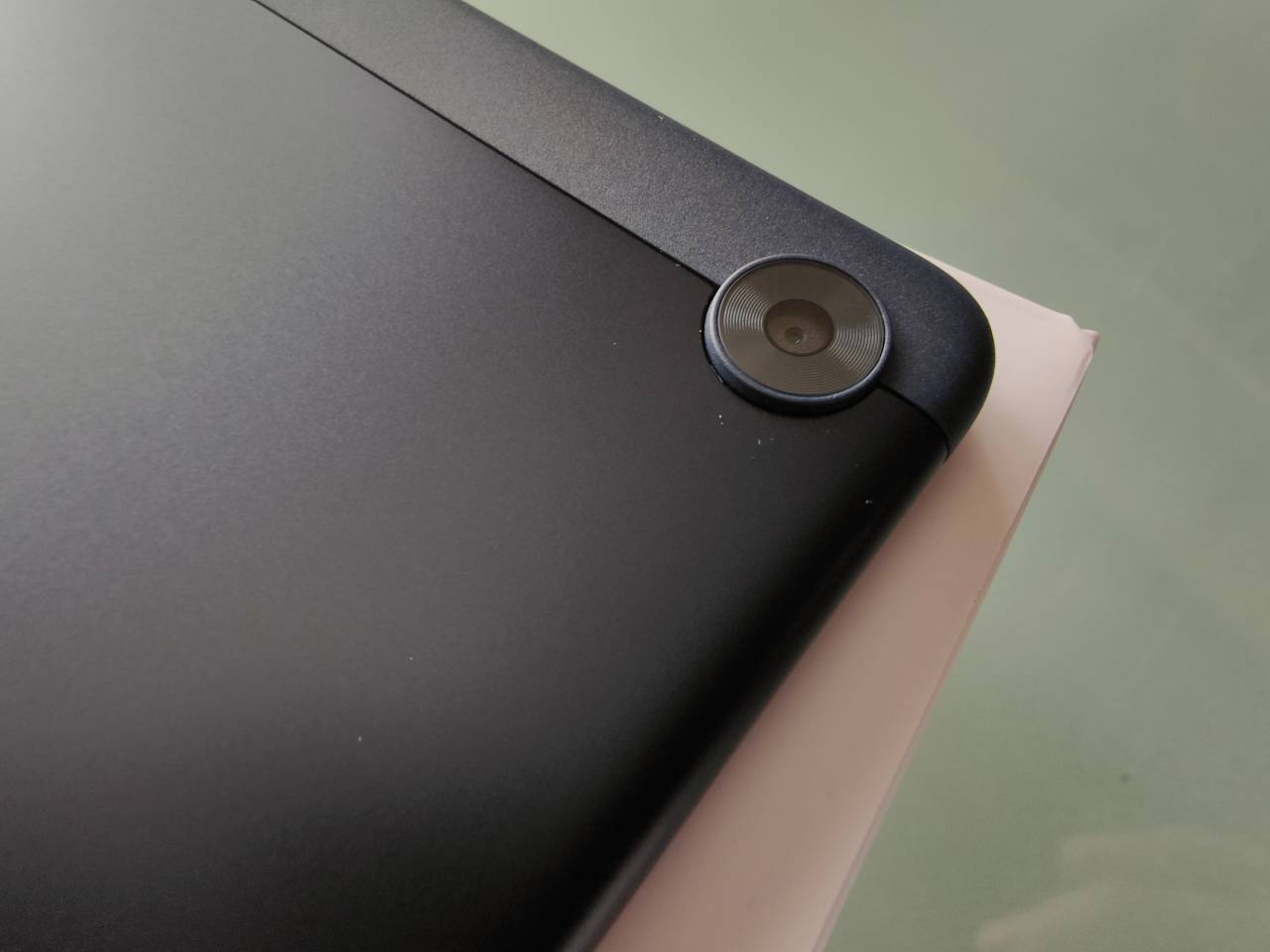 As mentioned, the Huawei MatePad T 10 is built with smaller humans in mind. Huawei have added 'Kids Corner' which is a parental controlled mode that will safeguard your little humans against anything dubious and likely keep them entertained for hours.
On that – battery life.
Huawei added a massive power cell to their MatePad T 10 – 5100 mAh.
There is no wireless charging here, cabled only, but the life of the device from full to empty should give you around a couple of days.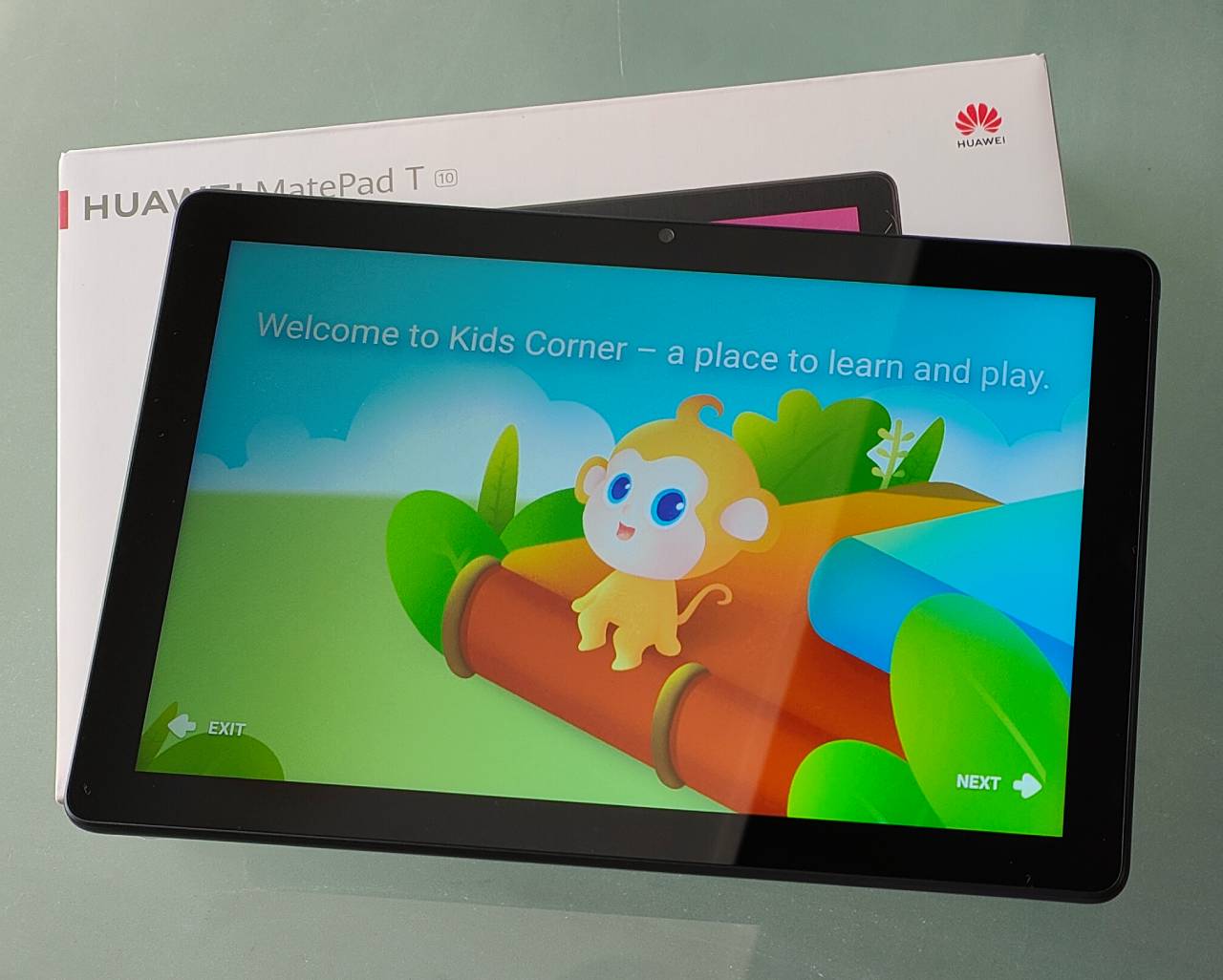 My testing with the likes of streaming YouTube (via browser), Vimeo, streaming music to bluetooth earbuds and bluetooth speakers and game playing has gotten me to a little over two full days of near constant use.
In present day tablets can almost be a laptop replacement. The Huawei MatePad T 10 has enough functionality and surprisingly is not slowed down by its mid to low innards that you could easily manage your digital life on this, all the while giving it to the kids for a few hours of play.
It's not a laptop replacement – but it will get you by if you don't own a laptop.
This makes the Huawei MatePad T 10 a perfect all round solution for any family.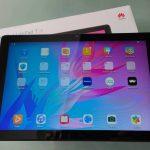 Huawei MatePad T 10 Review
Device details
Released: March (NZ) 2022
Device Name: Huawei MatePad T 10
Chipset: HUAWEI Kirin 710A
Memory: 2GB
Internal Storage: 32GB
Camera: F: 2MP. R: 5MP
Price: Around $299.00 (NZD)