Go big and bold with the Huawei GT2 Pro.
A 46mm smartwatch from Huawei is their second iteration of the GT Pro (hence the devices name) and over the course of the evolution of Huawei's smart wearables much has changed – for the good.
The GT2 Pro comes with a leather band from the box, none of this cheap silicone strap stuff that we see with other, even top shelf, smartwatches.
The GT2 Pro is Huawei's top shelf smartwatch.
The 46mm face has a sports like bezel but with a minimal border – which means you're getting alot of watch face time.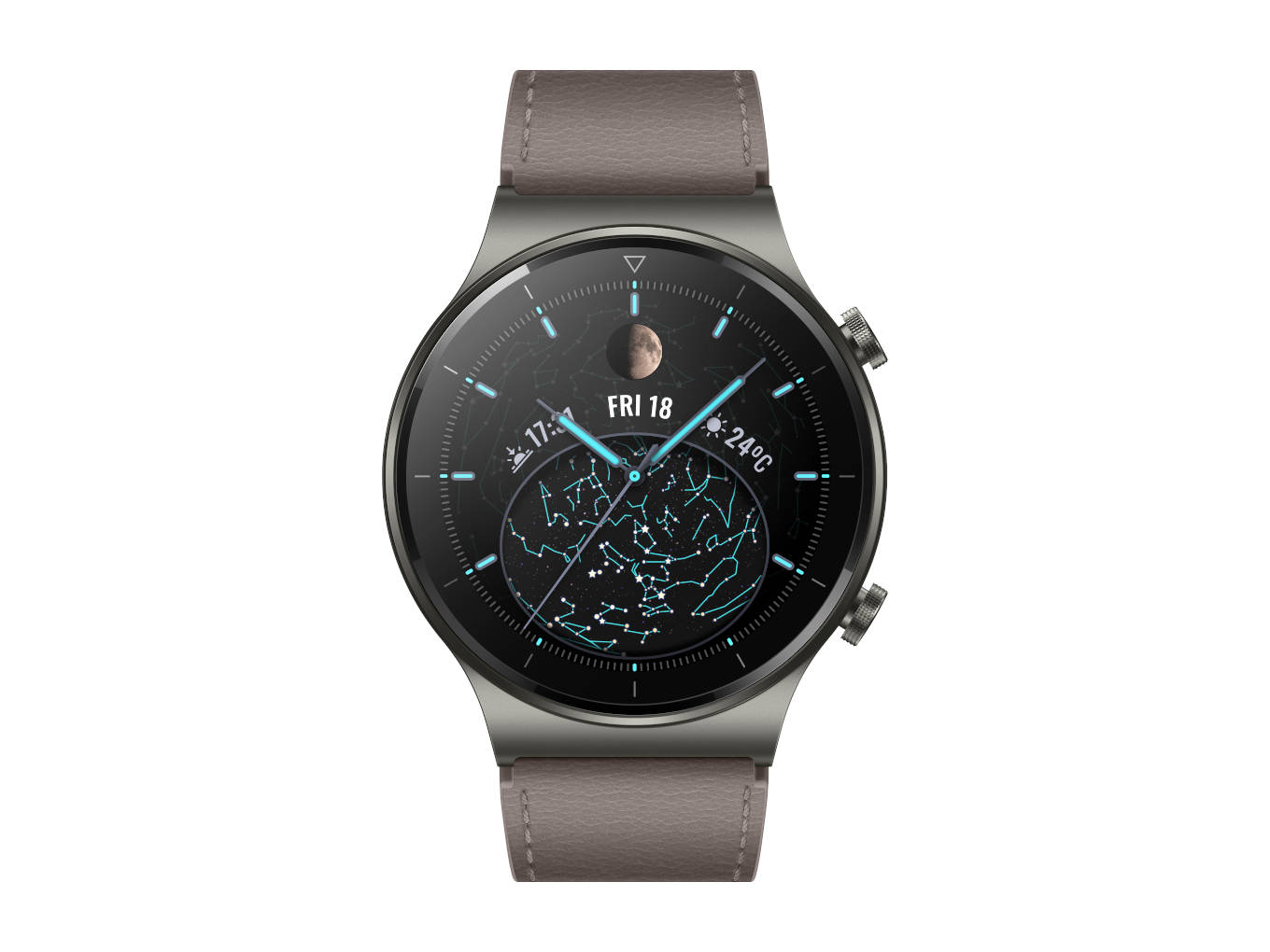 As with their Smart Fit watch, the GT2 Pro is designed with your health and wellbeing in mind.
Pairing to your smartphone via bluetooth (either Android or iOS) you'll need the Huawei Health app to connect up and sync your stats with.
The GT2 Pro will keep track of your physical movements, heart rate and your sleep patterns, but also has added a stress and an SpO2 (blood oxygen) monitor.
Right down to the details can be viewed via the Huawei Health app.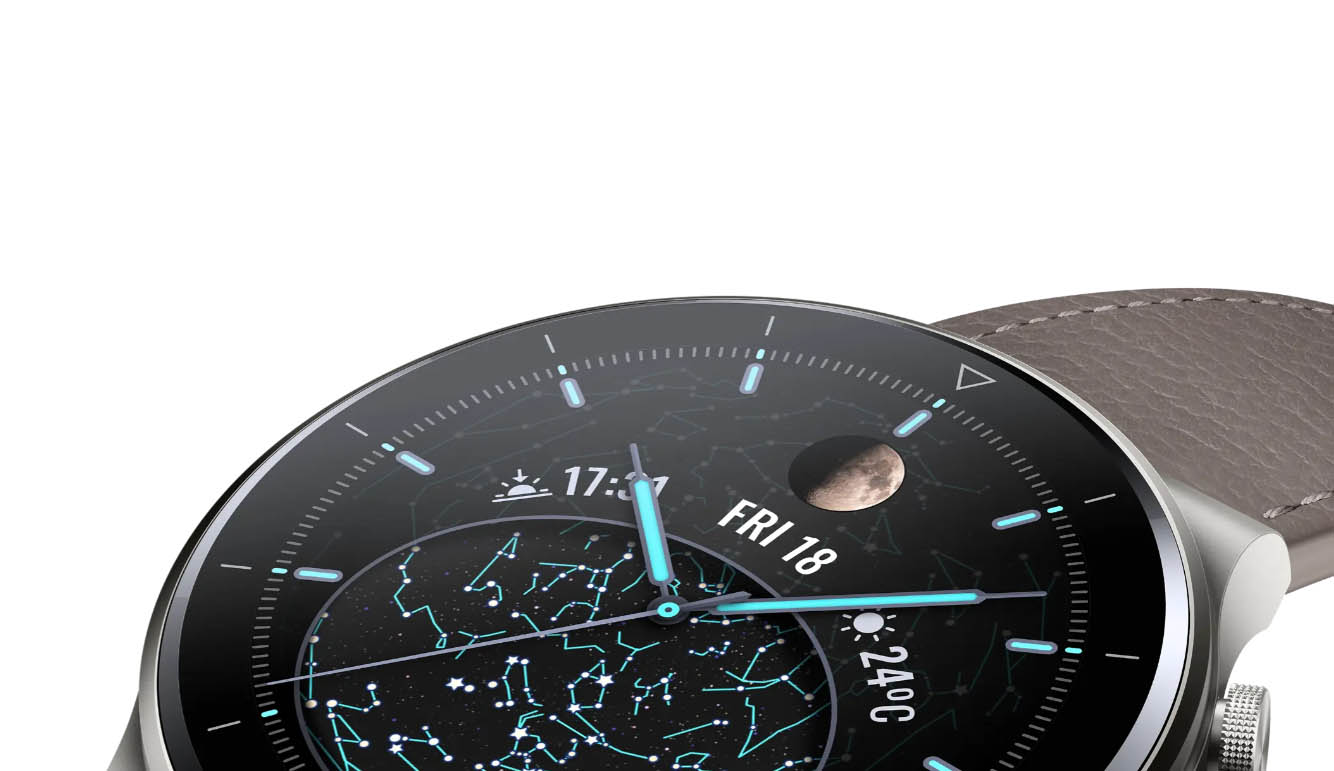 However on an iPhone I found that the GT2 Pro and the app do not seem to sync automatically, you need to open the app in order for the stats that your watch has recorded to upload on to the app. With Android this is not an issue. Clearly an Apple restriction.
The vibrant watchface is of course touch and uses two small tactile buttons to the right of the watch and swipe gestures on the face.
Swiping down gets you to the settings of the GT2 Pro, a swipe up displays all of your notifications such as chats, email, calls and so on. Swipe right to see how your daily goal is tracking along and finally a left swipe displays your heart rate in real time.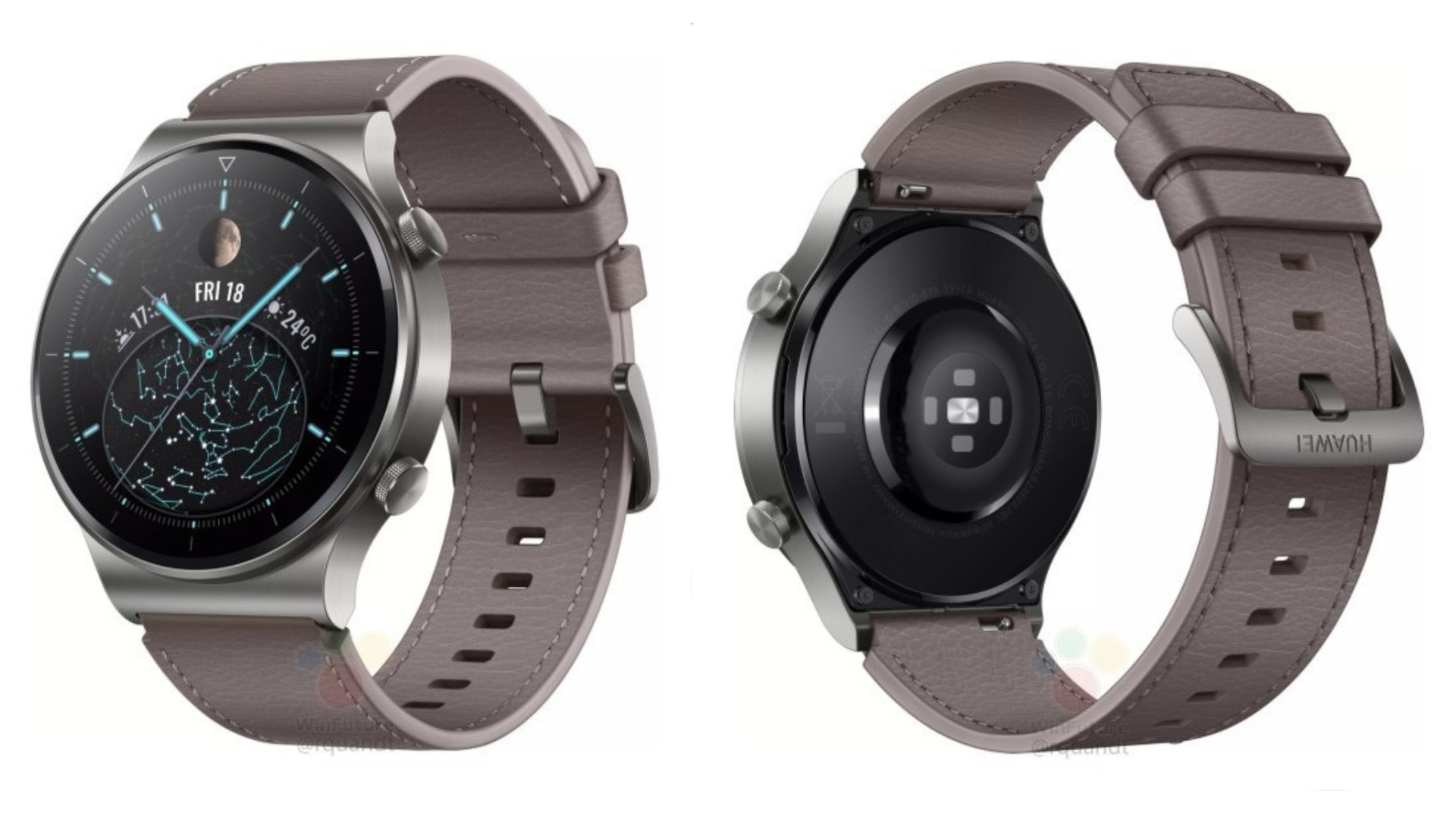 On either mobile OS you can take calls direct from the watch. The GT2 Pro has a built in mic and speaker and providing that your smartphone is within distance you can answer a call from your wrist.
The top tactile button opens a menu with a history of your calls, workouts and more and you can get an instant real-time glance at your blood oxygen levels, heart rate, how your most recent sleep was, current air pressure, control music and alot more. Similar to what can be found on the app, but with a lot more options and not a deep dive in to your entire history.
The second button gives you instant access to pre-prepared Running Courses, Workout Routines, Swimming (the GT2 Pro is up to 50M waterproof), Cycling, Hiking and more.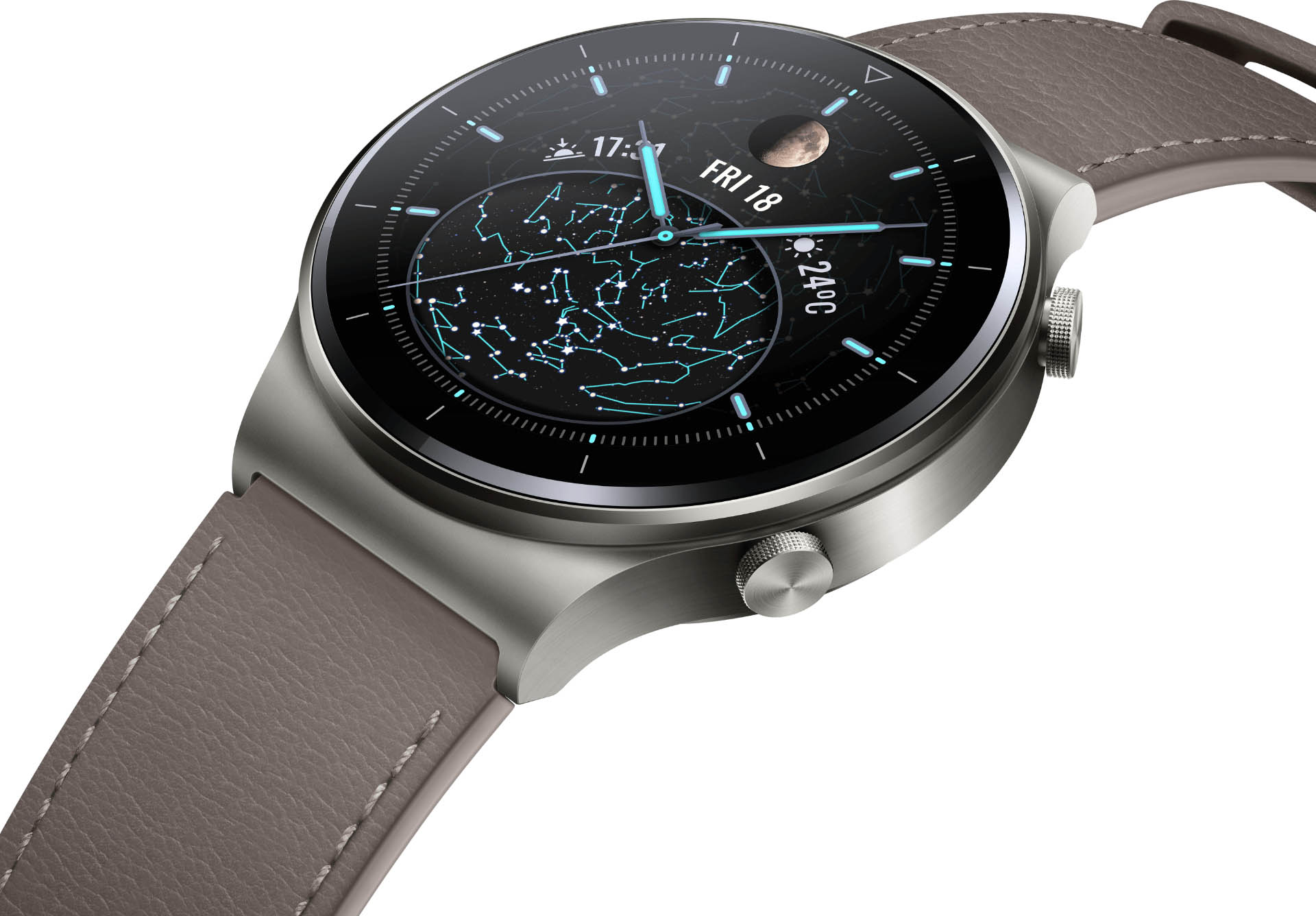 The GT2 Pro is a superb all-rounder that covers all bases while looking classy on one's wrist. Huawei could have left it there – but there's one more big addition to this wearable.
A 2 week battery life.
And it does indeed last the distance. I have been wearing the GT2 Pro fulltime now for over two weeks (15 days at the time of writing this) on a single full charge. Only removing for showers.
Right now the GT2 Pro is at 29%. I am picking that this may likely last another week before it totally dies.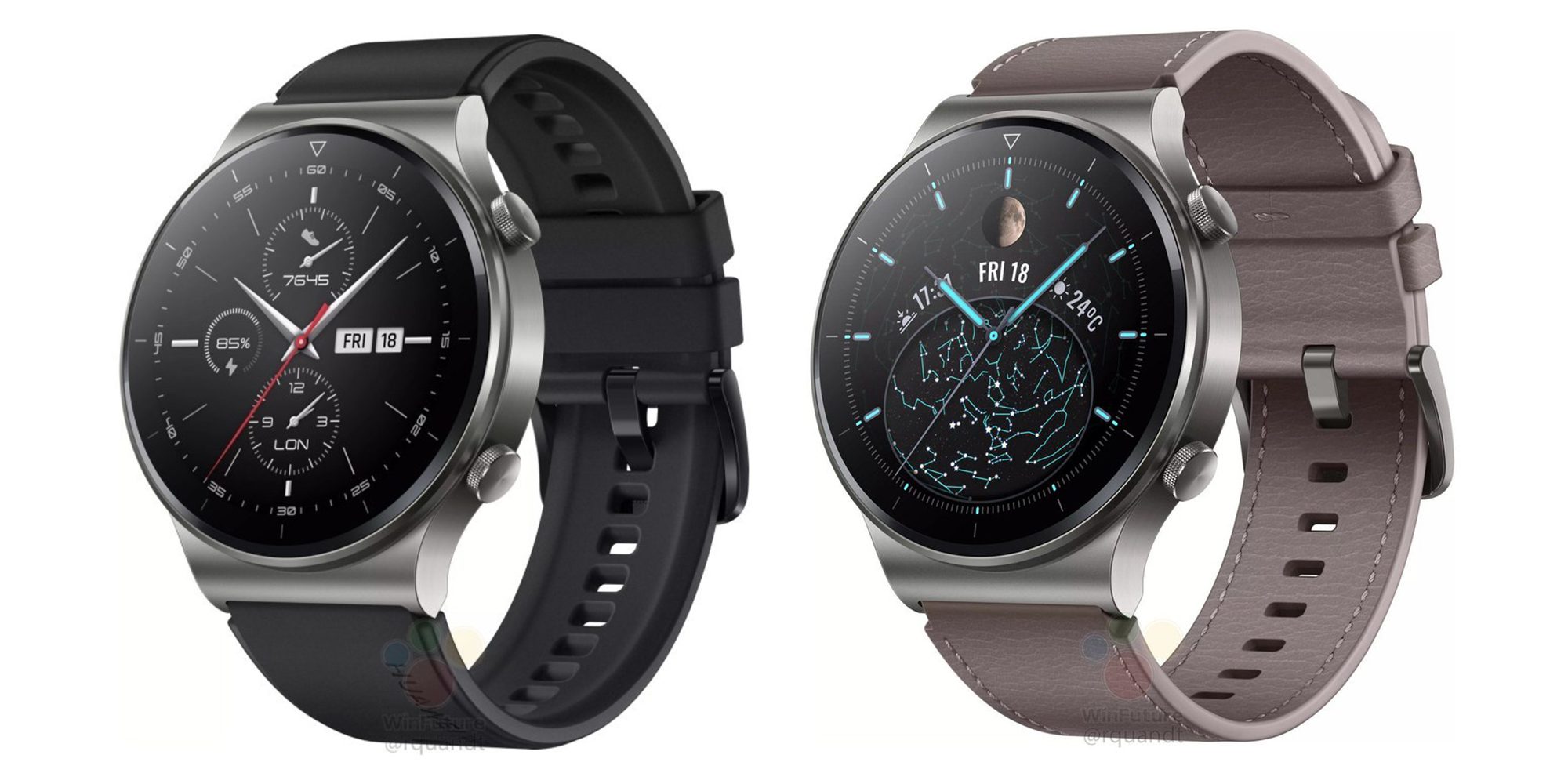 Recharging is real quick with it's provided magnetic charger. Basically get yourself from almost flat to full in less than 30 minutes (based on when I received the watch at 5% charge to charging at full capacity).
The Huawei GT2 Pro really is the smart wearable designed to be worn and used in everyday life. You can wear and forget. Go to the gym or the swimming pools with it on as easily as you can dress up classy and walk the red carpet.
A watch for all occasions, always ready at the raise of your wrist and most definitely my pick for THE smartwatch for 2020.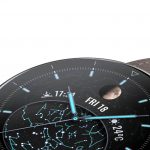 Huawei GT2 Pro Smartwatch Review