There has always been a belief with true PC Gamers that to have a killer Rig, you must build it yourself.
And for the most part that is very true. You select the best of the best components, slot it all together in supreme Casing with specialized cooling and enough lights that it can be seen from space. It's your Rig, you built it, you know all of the parts inside. It's built to your specifications.
As a PC Gamer myself I absolutely relate.
But… what if it was all done for you? The elitist of PC gaming technology, doubled inside of a sleek one of a kind Case to give you that necessary processing power to game like a Pro.
HP have just the thing. The Omen X.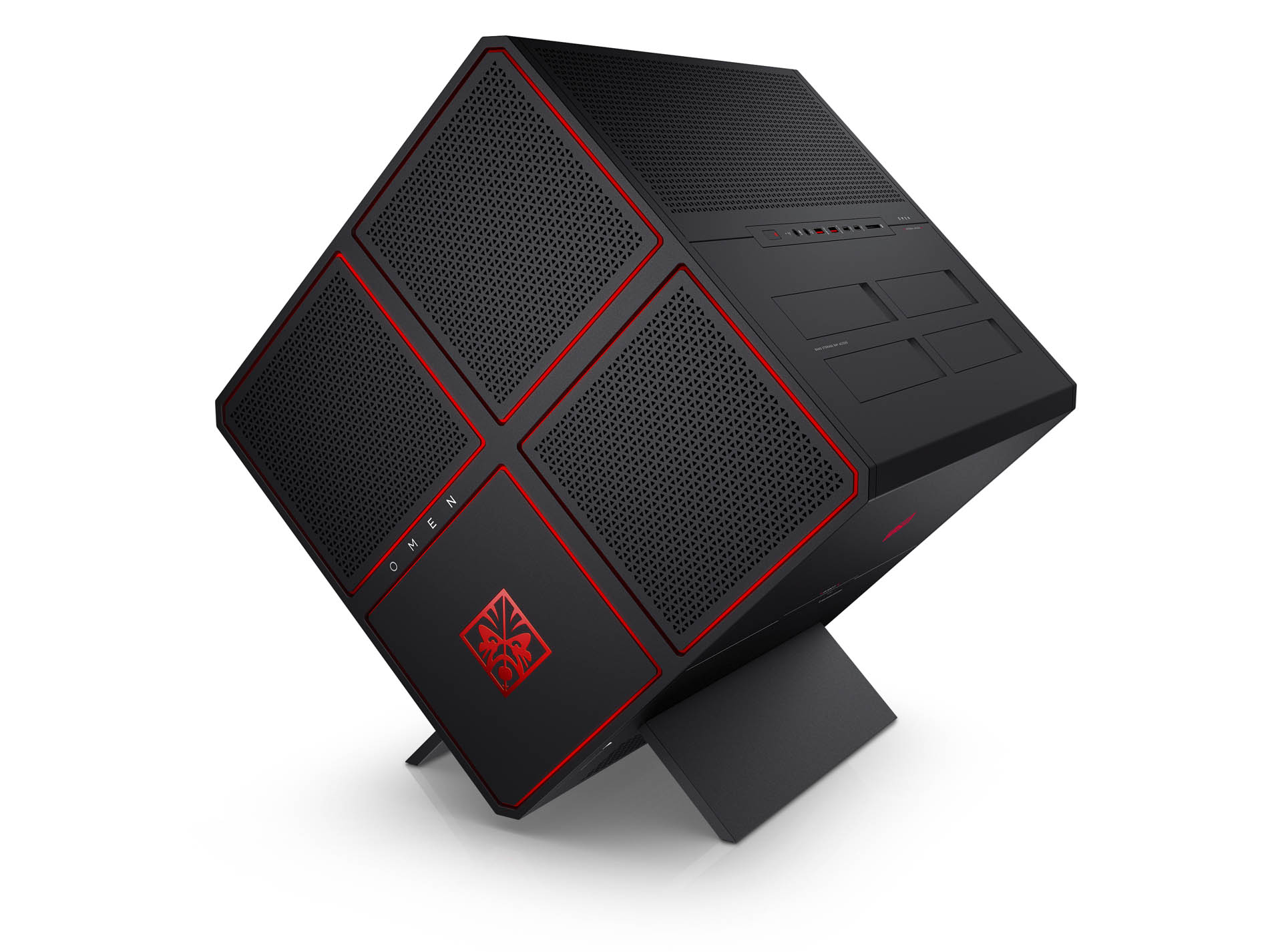 Shane the Gamer (StG) was provided with the HP Omen X 900-071a which is the top model for Australia and New Zealand (see our Unboxing HERE).
The cubed Rig already looks like a force to be reckoned with before getting through to the setup. And it's big, measuring in at 16.54 x 6.5 x 15.79 inches and fully ready to be further customized by yourself. Most notably at first glance is the easily accessible x4 drive bays at the angled front of the Casing. The Omen X can be fully kitted out with additional SSD's or standard HDD's to further bolster digital storage capacity.
This model of the Omen X comes with pre-installed 32GB DDR4 RAM.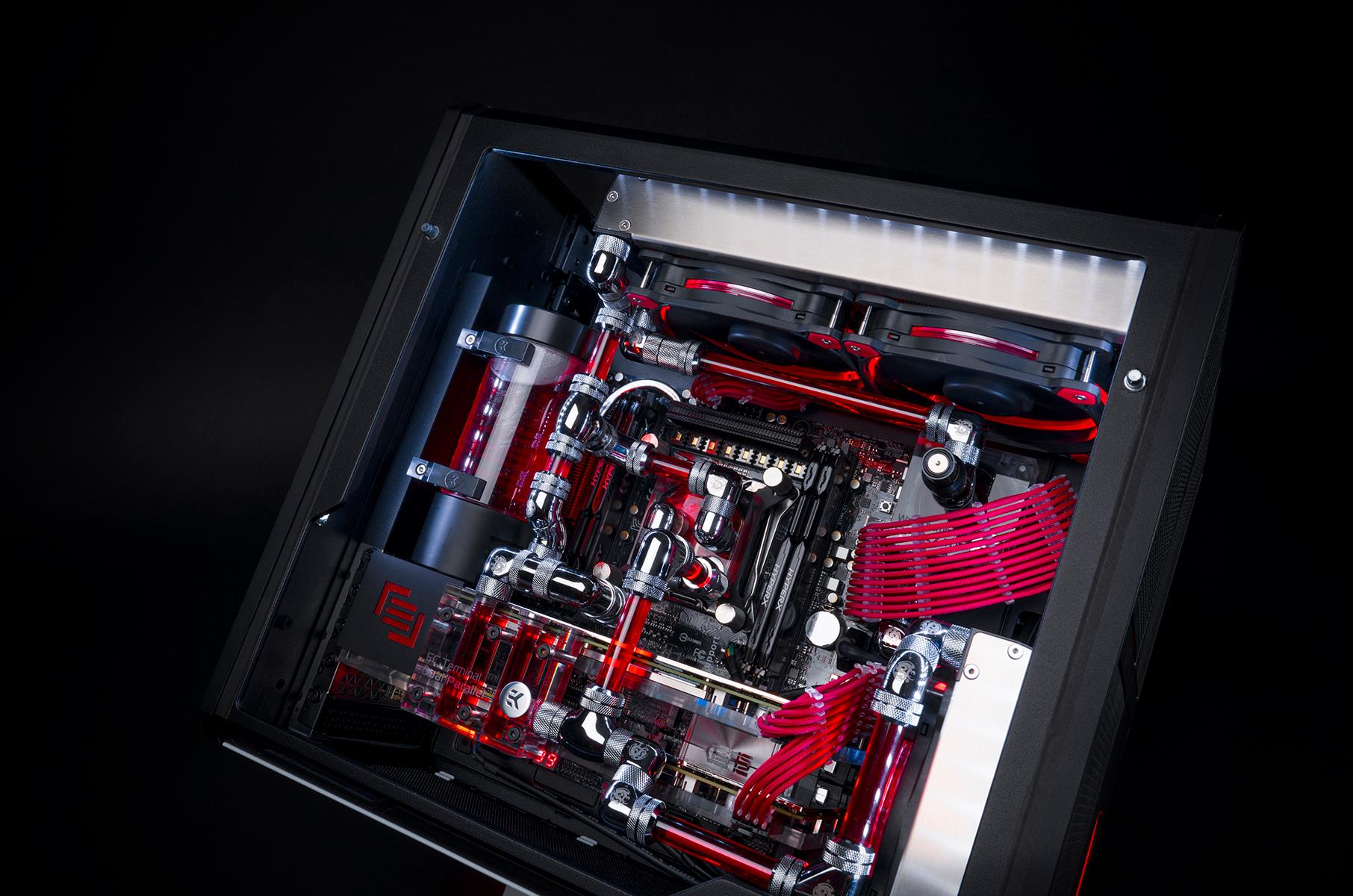 Your gaming prowess is powered by a Core i7-6700K 4.0GHz Processor (Overclockable) and for the digital eye candy, not one – but two NVIDIA GeForce GTX 1080 graphics card, all powered by a 1400 Watt PSU and intercooled with Water Cooling.
A 256GB SSD for the Windows 10 OS and a supplied 2TB HDD for anything else. Naturally these can be swapped out.
The Casing is something that of a Scifi flick. Perfectly cubed the Omen X is not designed to sit flat on one's desk – but to sit on a tilt via it's stand. Lighting is not over done. The four illuminated squares on the face of the Rig can be totally customized so that each and every square is a different shade of awesome. You can create Profiles in the HP Omen X software pre-installed on the PC to match your Gaming. When you are all done lighting your Case to match your mood – you can also have the lights dance to the explosive DTS Sound.
The Case does have a large footprint, so you will need a sizable desk or a wee bit of floor space near your desk. However being that it sits on an angle you do have a bit of desk space either side.
To say that the Omen X Desktop is a beast is an understatement.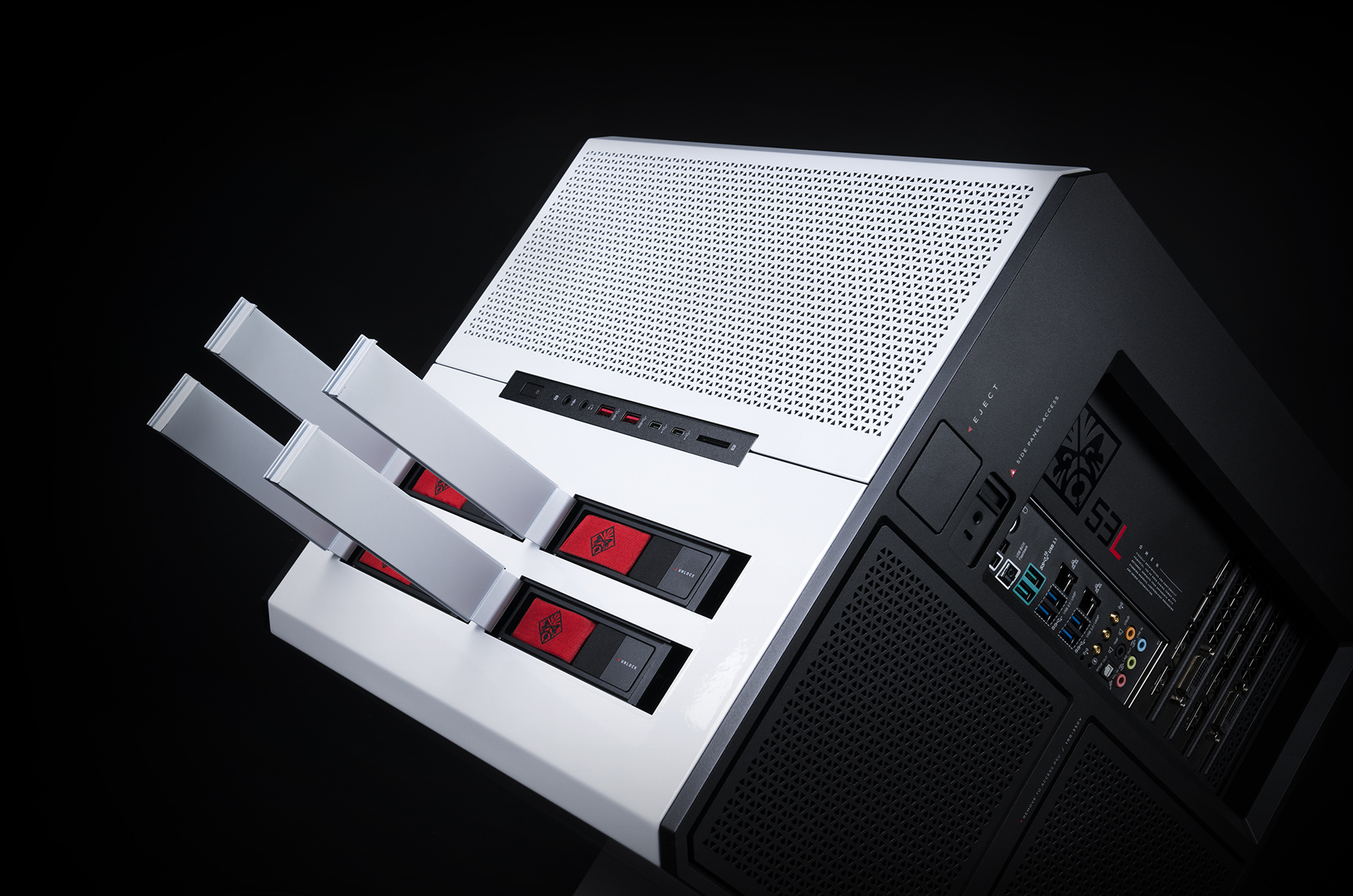 We put it through it's paces as best as possible. Games such as Gears of War 4 or Dishonored 2 did not even break a sweat. The Omen X continued to subtly purr as we got our game on.
Placing aside gameplay for the moment, while reviewing the Omen X is was also apparent that the Rig had more to it than a high end gaming PC. I can see commercial use here aswell, especially for graphic and video rendering.
It is fair to say that there has not been a preconfigured, pre-built gaming PC such as this on the market. The Omen X is the one stop where you get all you need and alot of future proofing including the ability to seamlessly handle VR (HTC Vive ready).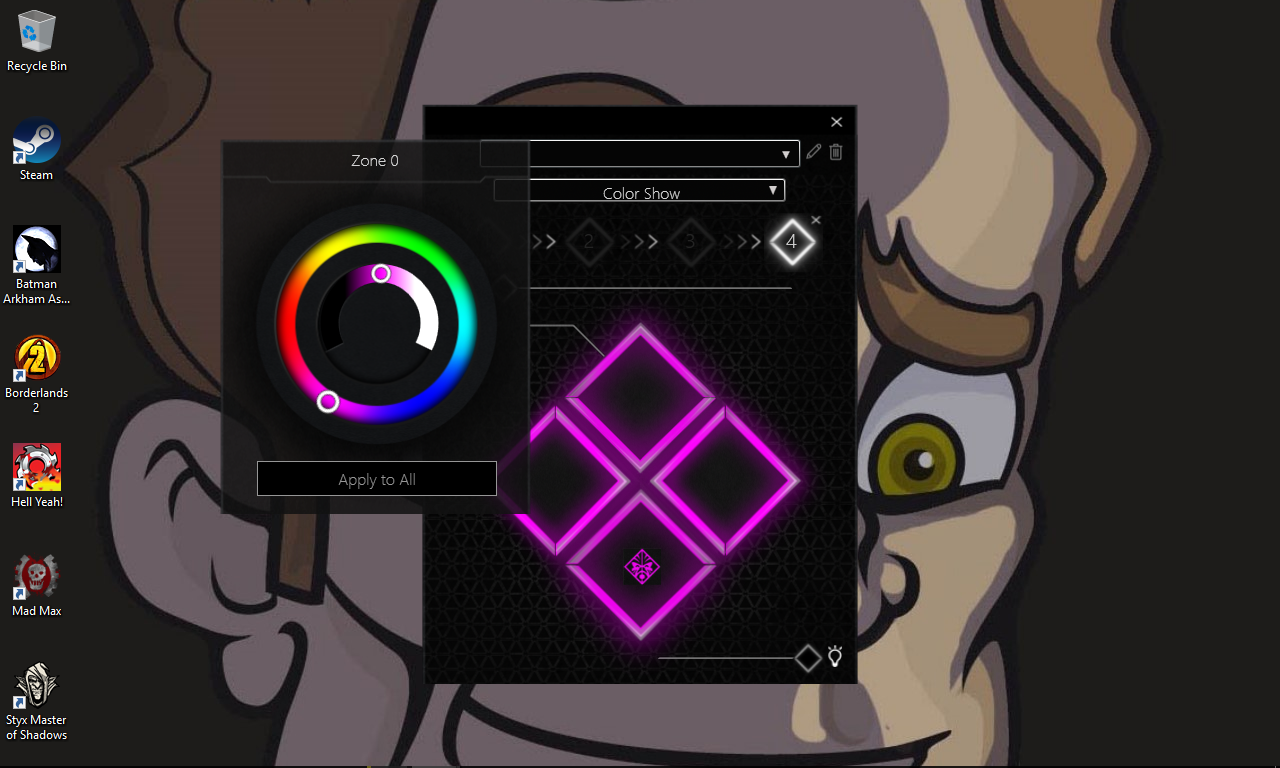 Releasing in December 2016 to most it will be a little pricey, you wont see much change left from around $7K for this model. But there are cheaper ones which range from approximately $2K ready to go from the box, or as mentioned earlier, if you want to build your own Rig but have the styling and light show of the Omen X, a bare-bones case is also available for just under $1K. Check out the Omen X range HERE.
The Omen X is an absolutely serious kit and with further customization options with the high end model, it's also the future of PC Gaming.