Take the boom with you.
Harman Kardon's newly released Citation speakers are both bluetooth and wireless connecting for both in-home and on the go.
The Citation 200 is a full HD 360 degree speaker, resembling a small subwoofer and although a bit weighty at almost 3 kg is a pick up and go.
There are two parts to the Citation 200; the main speaker and its base – and I really love what Harmon Kardon have done here.
Instant charge when placed on to its charging pad – which charges wirelessly (unlike similar speakers that still require a full plug in for a juice up). That said if you're out and don't have the charge base with you you can power up with a USB-C cable.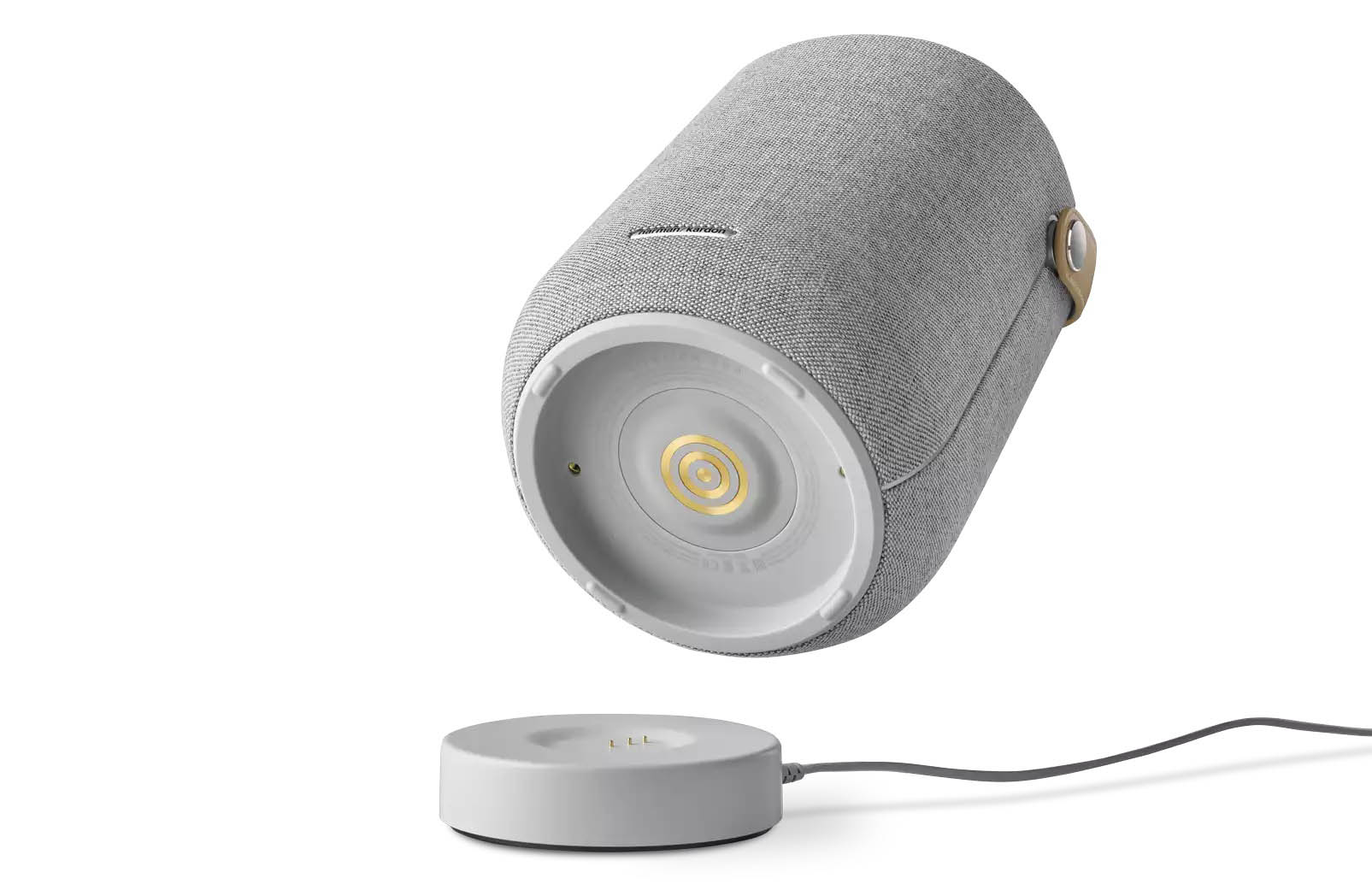 A full charge is going to get you up to 8 hours – given the power that this 360 speaker has that's not bad – but the charge time is a killer, around 3 hours from empty to full.
Taking the Citation 200 out of the home it exceeded its purported lifespan of 8 hours on battery.
In my tests I paired to both Android (10) and iOS (Apple). Whether in or out of the home off it's charging base I typically experienced 9 to 11 hours at mid volume music streaming after a full overnight charge.
If you're looking for something that's going to rock that beach party, or rattle the walls in your bedroom this is definitely it.
Outputting at 50 watts RMS at 80dB whether in an open wide space or within a room the Citation 200 is one of the highest performing portable speakers I've tested so far.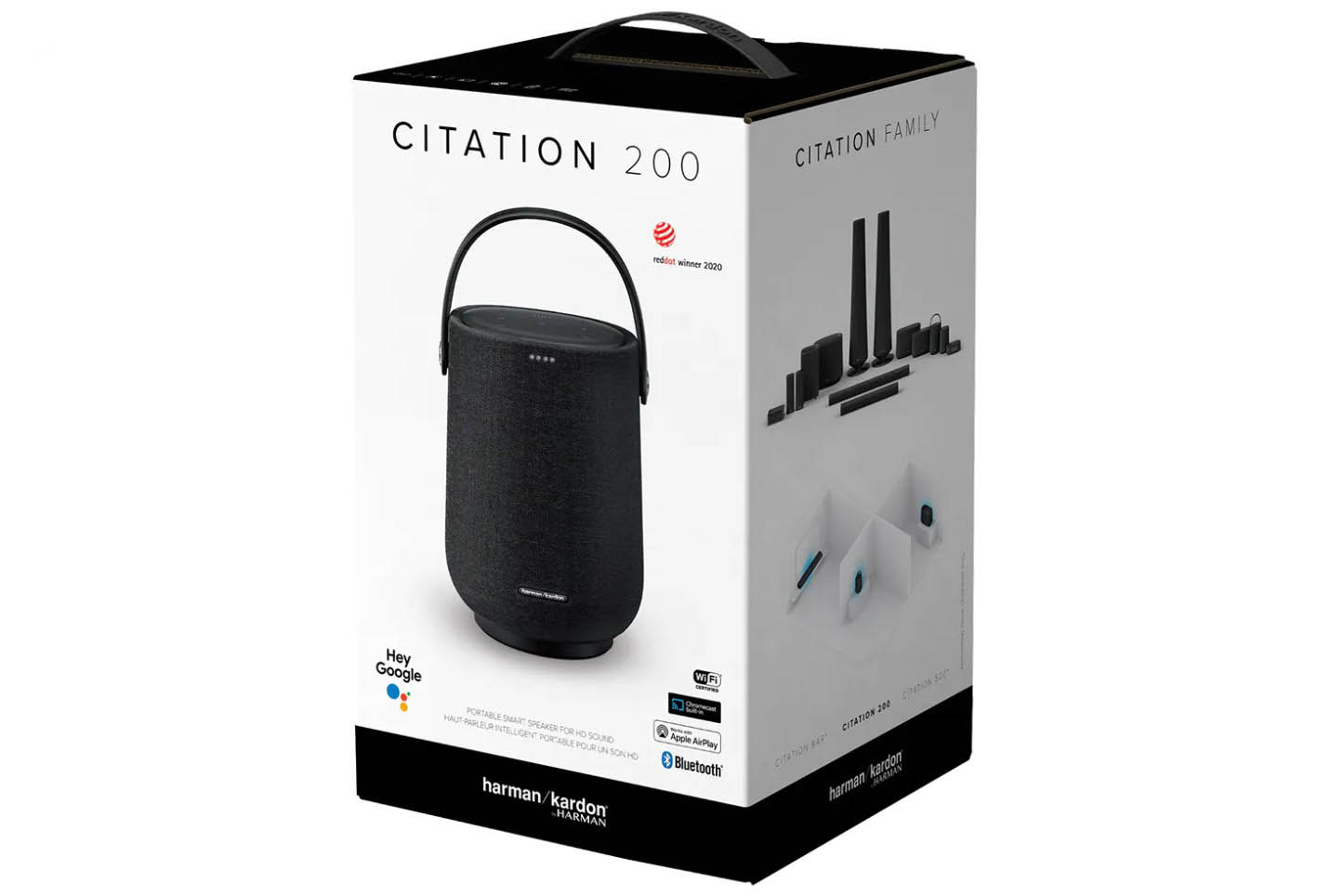 But being a booming wireless speaker isn't everything that the Citation 200 has – it is also a smart speaker, as we saw with Harman Kardon's Citation Oasis.
Within your home you can set up Google Assistant which is the built in A.I. and if you have more than one of the Citation speaker series in your home you can pair them up.
The Citation 200 is water resistant -but not waterproof. It can handle a few splashes here and there, but drop it in the pool and it's all over.
A damn fine audio solution to the summer downunder, the Citation 200 ticks all of the boxes you would expect and has that decent battery life that's going to keep you rocking out from dawn to dusk.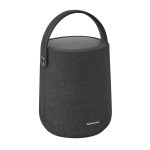 Harman Kardon Citation 200 Speaker Review