Join the apex predator tier in your PC gaming this year with Acer's elitist Predator Helios 300 laptop.
Choc full of specs like a fully equipped load-out the Helios 300 comes in at 15.6 inches with a near pixel perfect IPS (non-touch) FHD screen at a 144Hz refresh rate.
No 4K, but is 4K compatible for an external monitor.
Powering this beast is Intel's 11th gen i7 with 8 cores crunching the data @ 2.60GHz. Serious content creation through to hard out game time there's nothing that the Helios cannot handle, including some fierce online or eSports competitiveness.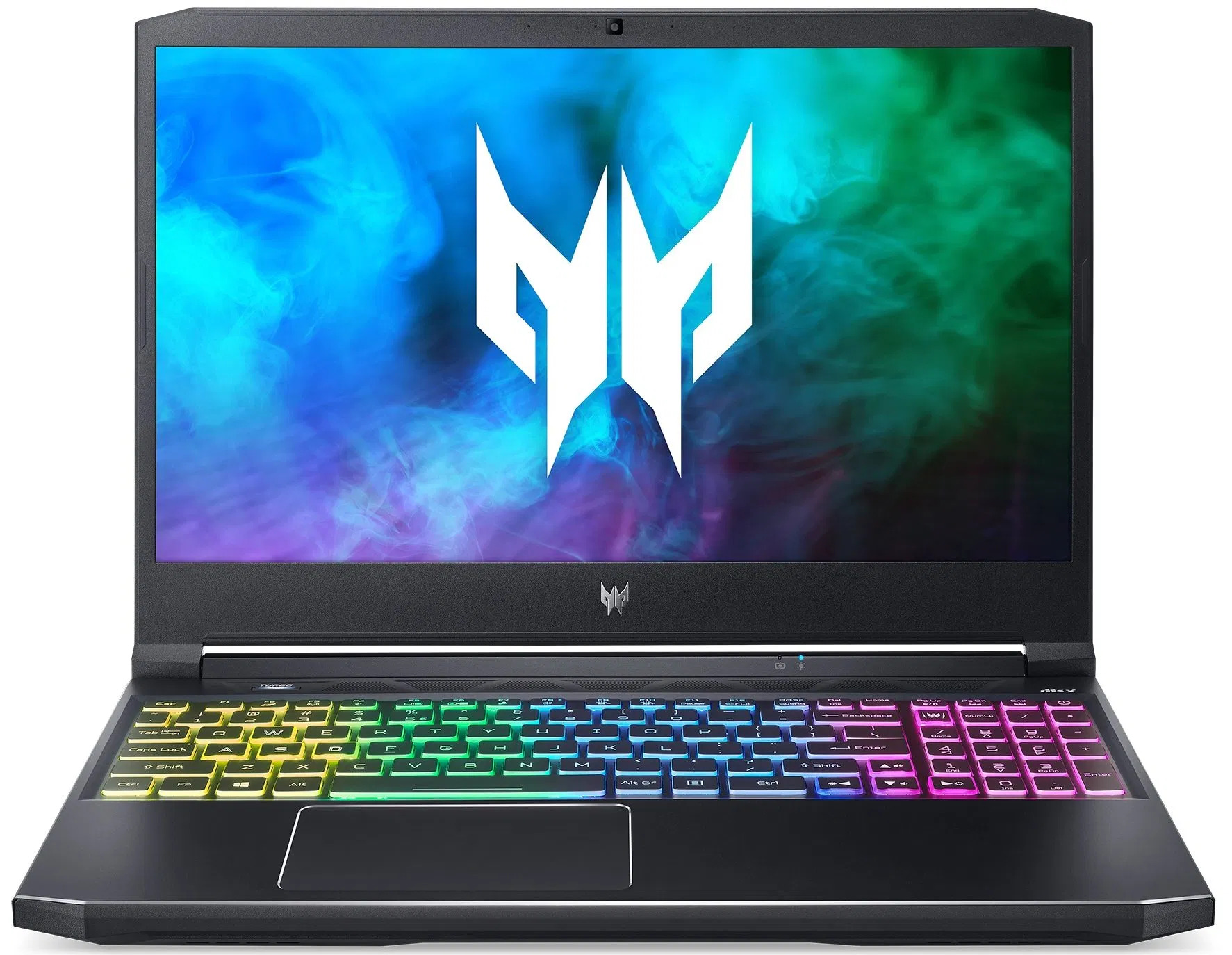 Acer have opted to place 16GB RAM in to the Helios 300. Sure that's more than enough, although I would've thought given the grunt the laptop has 32GB may have been more ideal.
The review model that I had also had a lower 512GB SSD storage. I did have to install and then uninstall games throughout my test.
Acer have added killer sound with DTS (maximised through a wired headset) and the inclusion of NVIDIA's GeForce RTX 3060 graphics card there's no game that you can beat you.
While the Helios 300 with it's customizable RGB lighting and menacing exterior shell is an absolute PC gaming solution and then some, for the creatives out there, from 4 to 8K video editing through to 3D rendering and FHD animation production the Helios 300 can more than handle the load.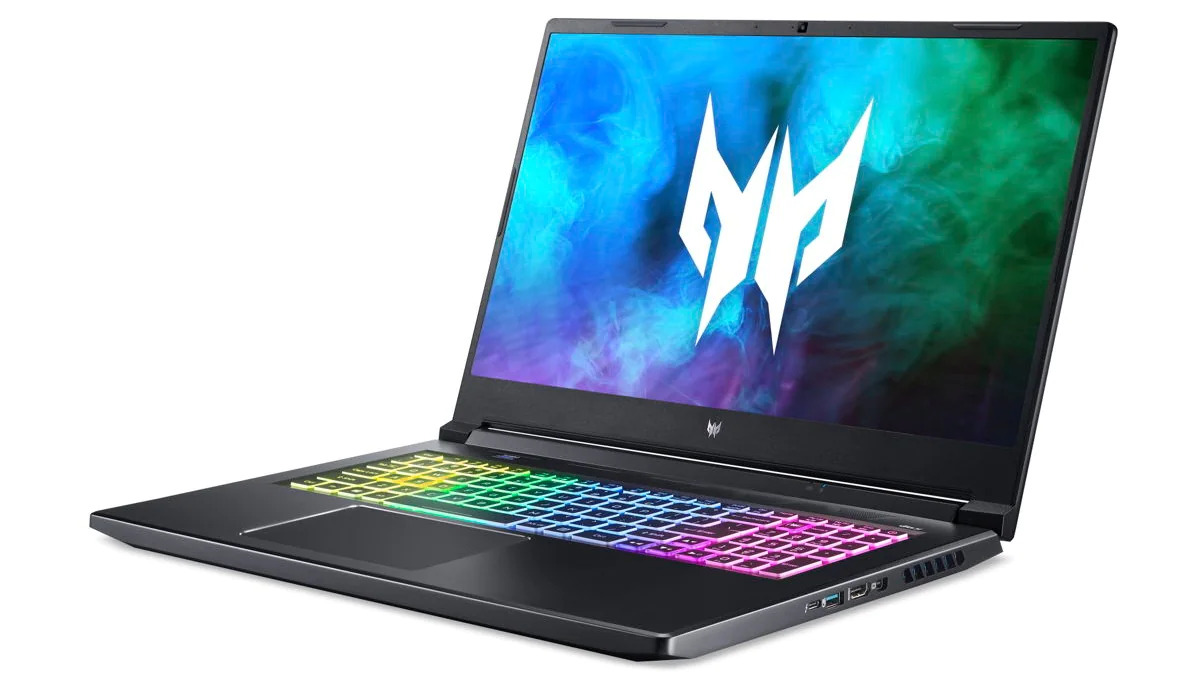 Acer have overhauled their Predator cooling system with 3D fan technology and made it so sleek that even when the CPU ramps up (even in overclocking) it never sounds like it's about to take off in to orbit.
Super quiet, extra stealthy as heat dissipates from the large vents at the rear.
Having had a Predator Helios 300 for a couple of weeks I've put it to the test with Borderlands 3, Forza 7 and Resident Evil 7 with everything on the highest spec it could possibly be.
Even during the most intense, chaotic action moments it seemed as though the Helios 300 never broke a sweat.
If you're a PC gamer who likes to tinker – Acer have made this easy for you.
Via the Predator Dashboard software included you can opt to fine tune your Helios 300 from fan speed, audio, RGB lighting through to over clocking and even adding your own image to the boot up splash screen.
This really makes the Predator Helios 300 truly yours and personalised.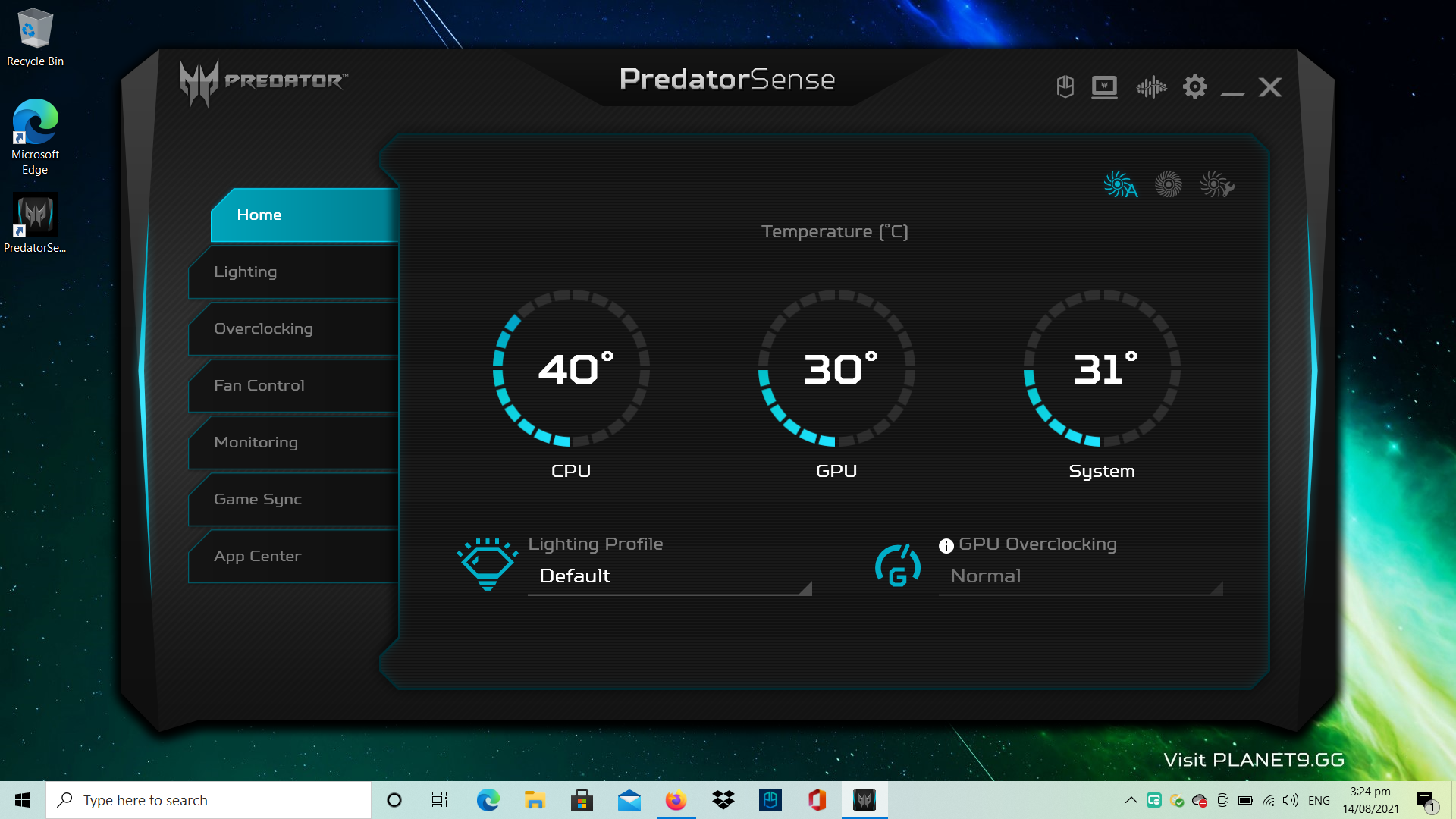 A trend that manufacturers have for the past few years is to minimize the amount of on-board ports, even with gaming laptops. Acer have heard your frustrations of not being able to plug in all of your gaming peripherals and given the Helios 300 more ports than I've seen on a portable machine in a while.
To the right we have a Display port, a HDMI, USB-C and USB. The left is where your wired 3.5mm headset will plug in and there's two more USB's and an Ethernet port.
Your power socket is found at the back of the laptop – an excellent placement which can stop breakages that usually occur with power sockets on the side.
While I personally would've liked to see more onboard RAM this is not a blocker for an ultimate gaming experience that's going to see you right for a couple of years and if you are considering one of these I'd urgently recommend upgrading the SSD, or use a  larger external SSD with a high USB output.
As per it's namesake, the Helios 300 is a predator among the beasts out there.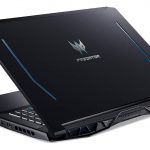 Acer Predator Helios 300 Gaming Laptop Review
Device details
Released: June 2021
Device Name: Acer Predator Helios 300
Chipset: Intel i7 11th gen
RAM: 16GB
Internal Storage: 512GB
Graphics: NVIDIA GeForce RTX 3060
Price: Around $3,299.00 (NZD)