Logitech G, a brand of Logitech, (SIX: LOGN) (NASDAQ: LOGI) today announced the Logitech G PRO Gaming Headset, the Logitech G PRO Wireless Gaming Mouse, and the Logitech G PRO Gaming Mouse with HERO sensor. Designed and built in collaboration with some of the world's best eSports athletes, these three products are the latest additions to the Logitech G PRO lineup of professional gaming gear.
The Logitech G PRO Gaming Headset is lightweight, strong and extremely comfortable for extended gameplay.
It features Logitech G Pro-G drivers for superior audio, premium leatherette ear pads for excellent noise isolation and a pro-grade condenser microphone for crystal-clear communications. With the clarity and quality of the most advanced gaming headset speaker, gamers can hear every approaching enemy footstep in super-efficient detail. The Logitech G PRO Gaming Headset has also been named the official headset of the Electronic Sports League (ESL) CS:GO Pro League, ESL One and ESL Premiership, and will be the headset of choice for several top teams and players.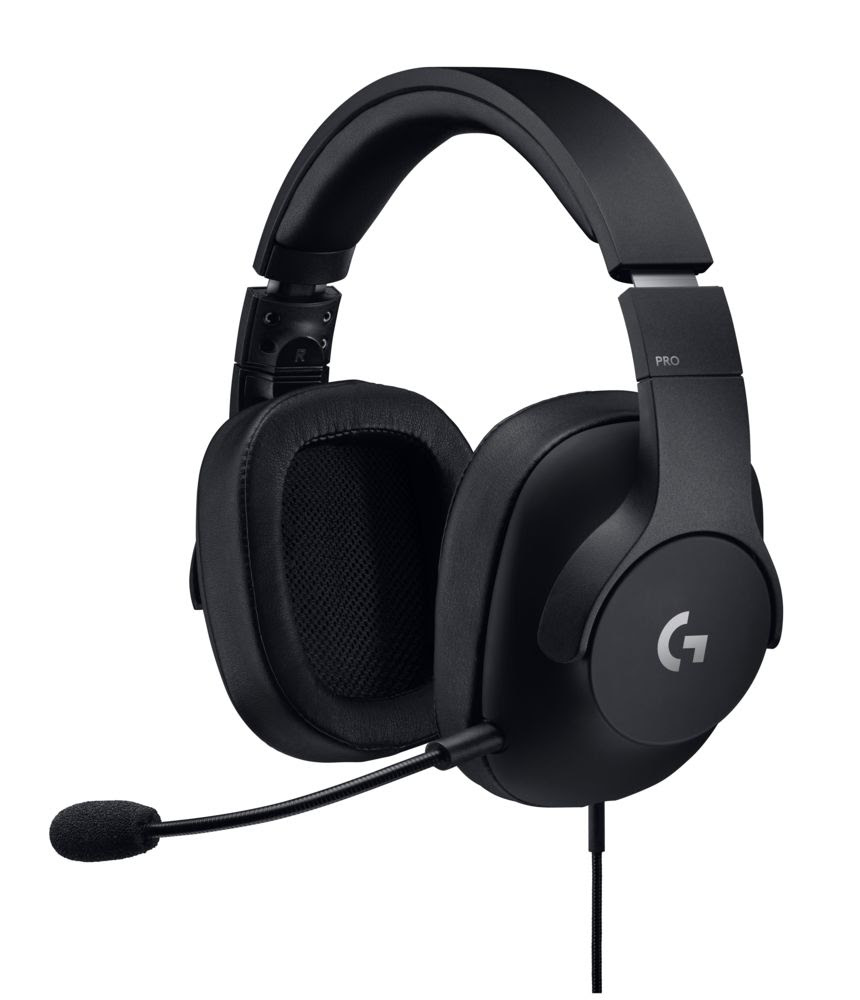 "As a leading gaming gear manufacturer, we develop what eSport professionals, players and enthusiasts are looking for," said Ujesh Desai, vice president and general manager of Logitech Gaming. "The PRO headset was developed in close collaboration with TSM, G2 Esports and London Spitfire players. Our design includes features such as a tournament-grade mic and comfortable leatherette for the perfect headset for eSports and pro gamers."
"The sound quality of the new Logitech G PRO Gaming Headset is unmatched," said Ji-Hyeok "Birdring" Kim, London Spitfire (Overwatch). "The headset raises our team's level of play by allowing us to hear key in-game audio that helps us stay a step ahead of our opponents."
The Logitech G PRO Wireless Gaming Mouse was built for the highest levels of professional play and features Logitech G's next-generation HERO (High Efficiency Rated Optical) 16K sensor for the ultimate in sensor speed, accuracy and responsiveness. The PRO Wireless mouse also features Logitech G's exclusive LIGHTSPEED wireless technology, the only wireless solution that provides pro grade performance and is actively used in tournament play by top professionals.
The PRO Wireless mouse was designed to be ultra-lightweight at 80g yet incredibly strong. A feat of engineering, this strong lightweight build is thanks to an advanced 1mm thin wall construction and unique endoskeleton design. The PRO Wireless is also compatible with the Logitech G POWERPLAY Wireless Charging System, for infinite charging and play. The mouse represents more than 2 years of development in collaboration with more than 50 professional esports players globally, and blends extreme performance with the most advanced technologies into a gaming mouse design intended to do one thing: help you win.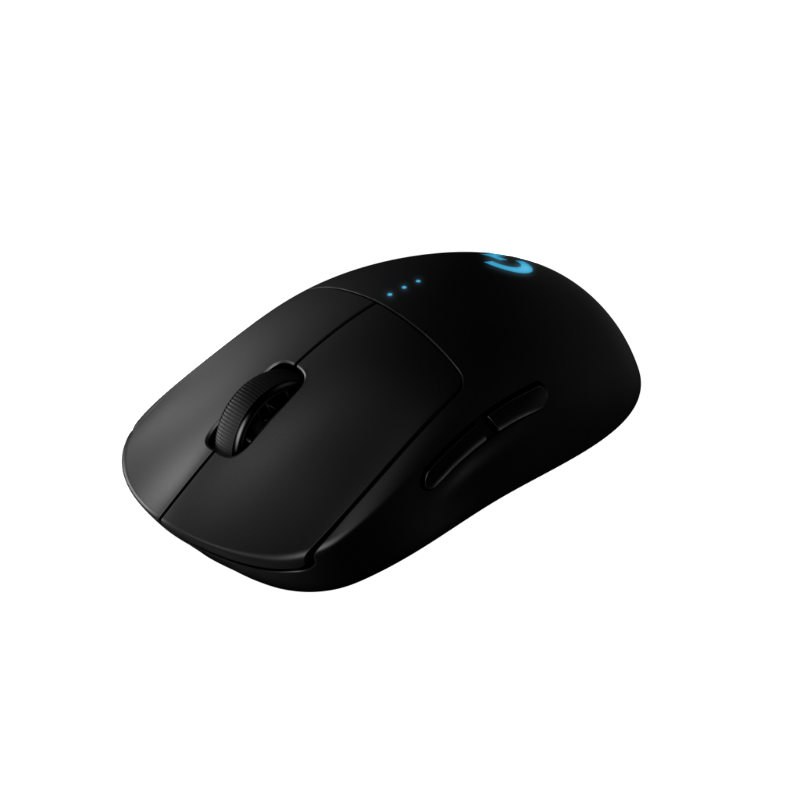 For a performance edge on the competition, the Logitech G PRO Wireless features Logitech G's industry-leading HERO 16K sensor, the highest performance sensor available today. The HERO 16K sensor incorporates an all-new lens and an updated tracking algorithm that delivers ultra-precise tracking with no acceleration, smoothing, or filtering over the entire DPI range. It exceeds the performance of previous generation sensors, and is capable of exceeding 400 IPS and delivering 16,000 DPI tracking with pixel-precise accuracy.
"Having such a lightweight wireless mouse that I knew I could depend on made a huge difference for me at the championship," said Profit, London Spitfire. "It helped me win the MVP – it's a god mouse."
The mouse also features removable left and right side buttons that make it truly ambidextrous and all buttons and LIGHTSYNC RGB lighting can also be customised using Logitech Gaming Software (LGS). The DPI button is located on the underside of the Logitech G PRO Wireless to prevent unintentional DPI shifts in-game.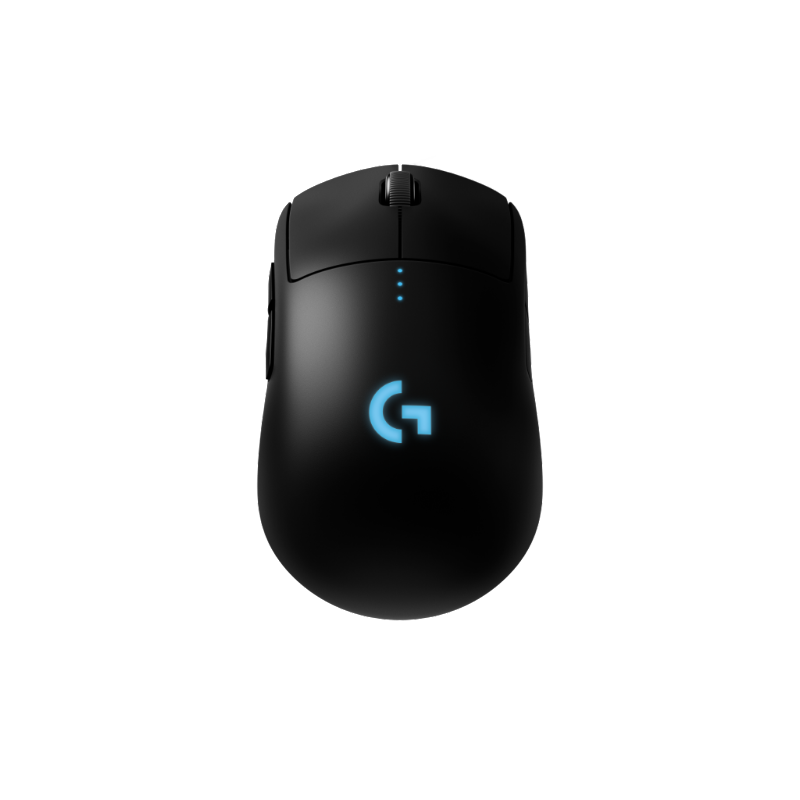 The well-loved Logitech G PRO Gaming Mouse will get an upgrade. The new mouse will include Logitech G's new HERO 16K sensor and a low-friction, flexible cable, while keeping the comfortable classic design and superior click performance.
The Logitech G PRO Wireless Gaming Mouse and the Logitech G PRO Gaming Mouse with HERO sensor will be available from early September 2018 at selected retailers. The Logitech G PRO Gaming Headset is also expected to be available from late September 2018.
[rns_reactions]