Lenovo has confirmed the availability of the Lenovo Smart Display with the Google Assistant in New Zealand. Available in two screen sizes 7" and 10" designed to fit your perfect living space. With a vibrant HD touchscreen display and wrapped in a minimalist, modern design, the Lenovo Smart Display is the ideal home companion for busy families who need easy-to-use, time-saving technology.
From controlling the home and entertaining the family with brilliant sound and stunning quality visuals from popular services like YouTube, the Lenovo Smart Display is the ideal device for any modern home and for all busy households.
With its bright HD screen, you can see the information you need at a glance, like your calendar, reminders, and shopping list. The Smart Display makes multi-tasking a breeze, bringing you step-by-step recipe instructions, helpful answers powered by Google Search and YouTube, and a single hub to control your smart home devices – all hands-free.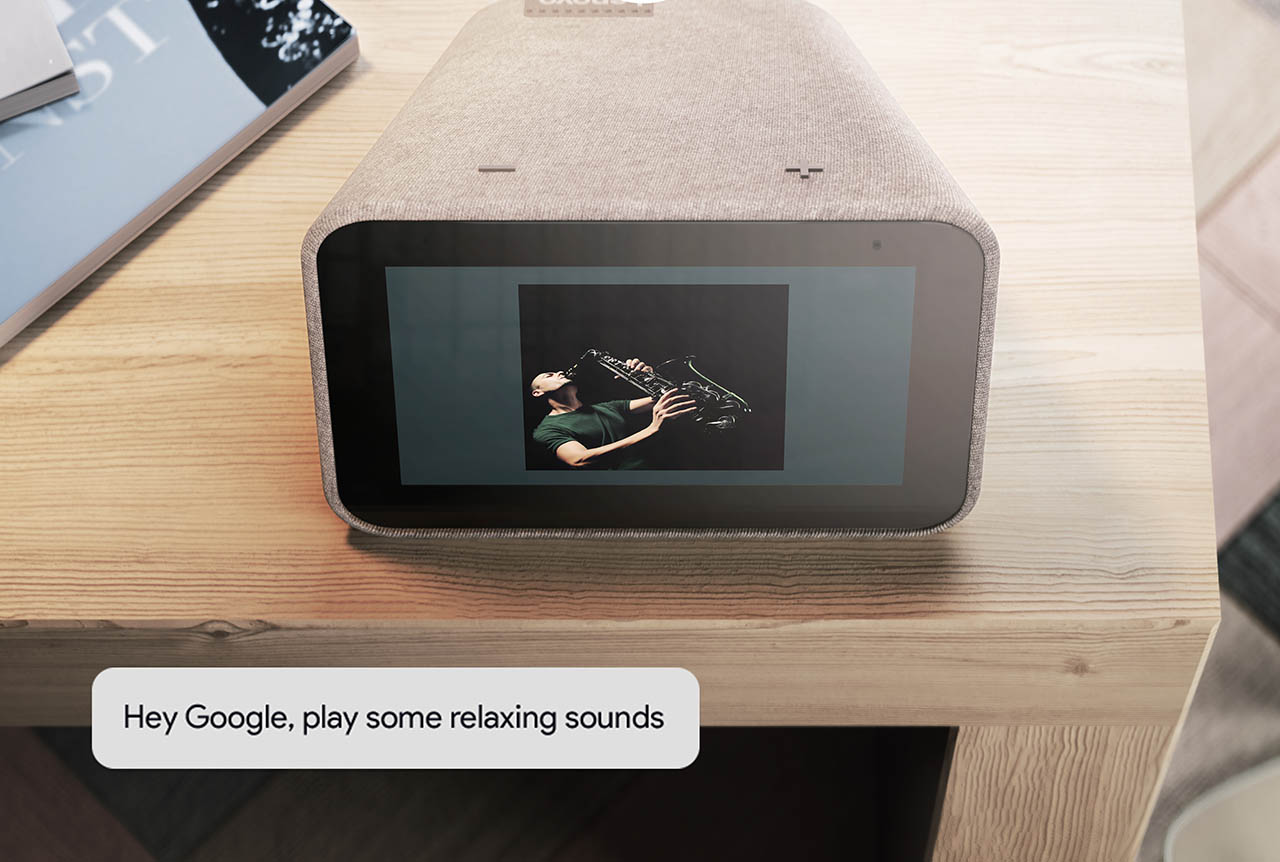 Stay connected with family and friends with video calling on Google Duo. A new video conferencing feature Google Meet will be available on Lenovo Smart Display 10, you will be able to start a video call with multiple contacts by asking your Assistant to "make a group call on Duo" or "make a group call on Meet" or create a chat group via the visual interface on the screen. The feature will support up to 32 people on Duo and a maximum of 100 on Meet. You can also use to connect to  Google Assistant smart cameras  to see who's at the door or keep an eye on the children, all while cooking, doing the dishes or catching up on other jobs. Just start with a simple "Hey Google" to ask for what you need.
The Lenovo Smart Display's clean, organic design not only blends into your home but adds a modern touch. Available in natural white 7" or bamboo 10", it matches most wooden, glass or granite workbenches designed to blend seamlessly into your home.  When not in use, the Smart Display doubles as a digital picture frame – showcasing beautiful pictures from a personally selected album in your Google Photos, or beautiful images curated by Google.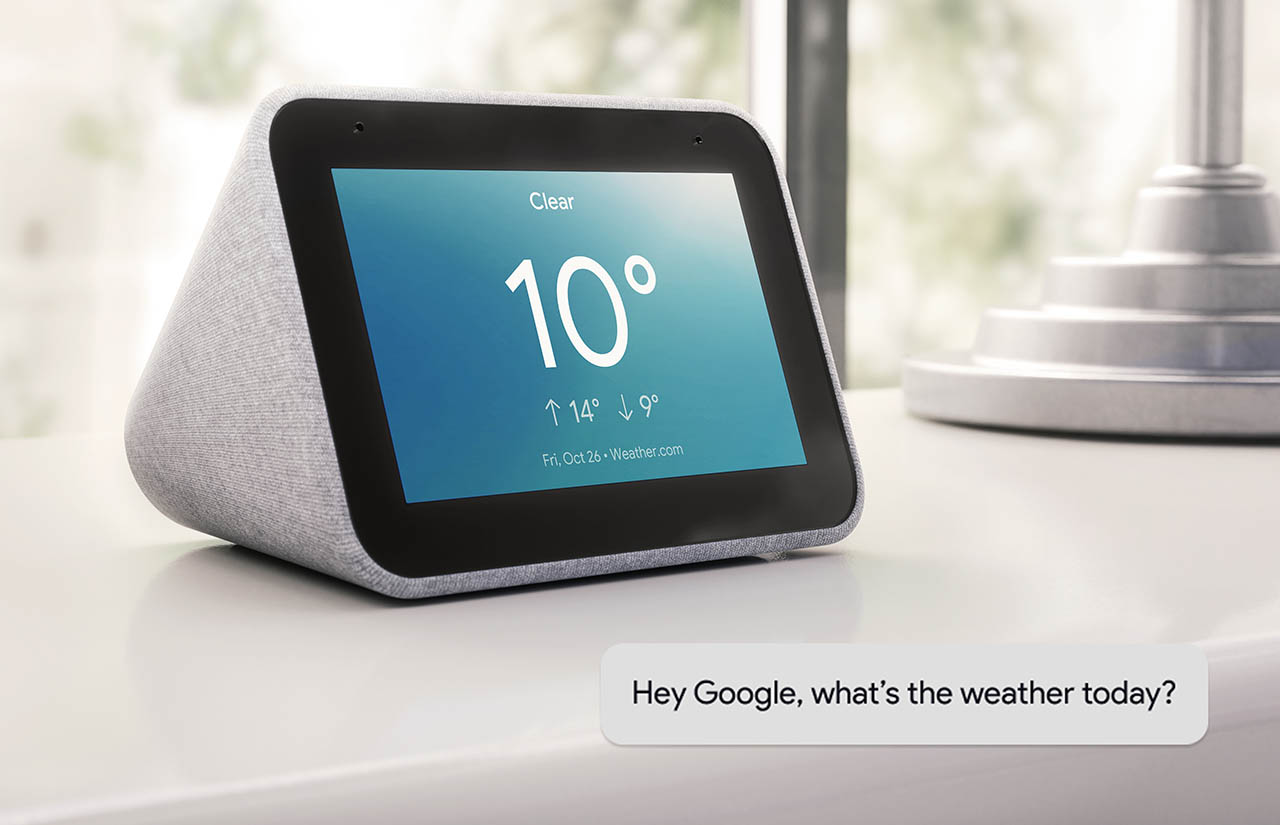 The Lenovo Smart Clock is your bedroom's new best friend, supporting voice and touch control on a subtle 4-inch IPS screen. With its compact size, it will fit perfectly on a nightstand and blend into your bedroom décor, with a full fabric soft-touch cover. With a full-size USB port for convenient phone charging, there is one less thing to worry about on the bedside table.
The Lenovo Smart Clock is optimised to help users develop healthier sleep habits – serving as the ultimate bedroom companion to cut down on disruptive screen time throughout the evening, helping improve your sleep hygiene.
The Google Assistant makes it easier to set up sleep routines, such as dimming the lights and displaying calendar events with just a single command, such as "Hey Google, Good Night."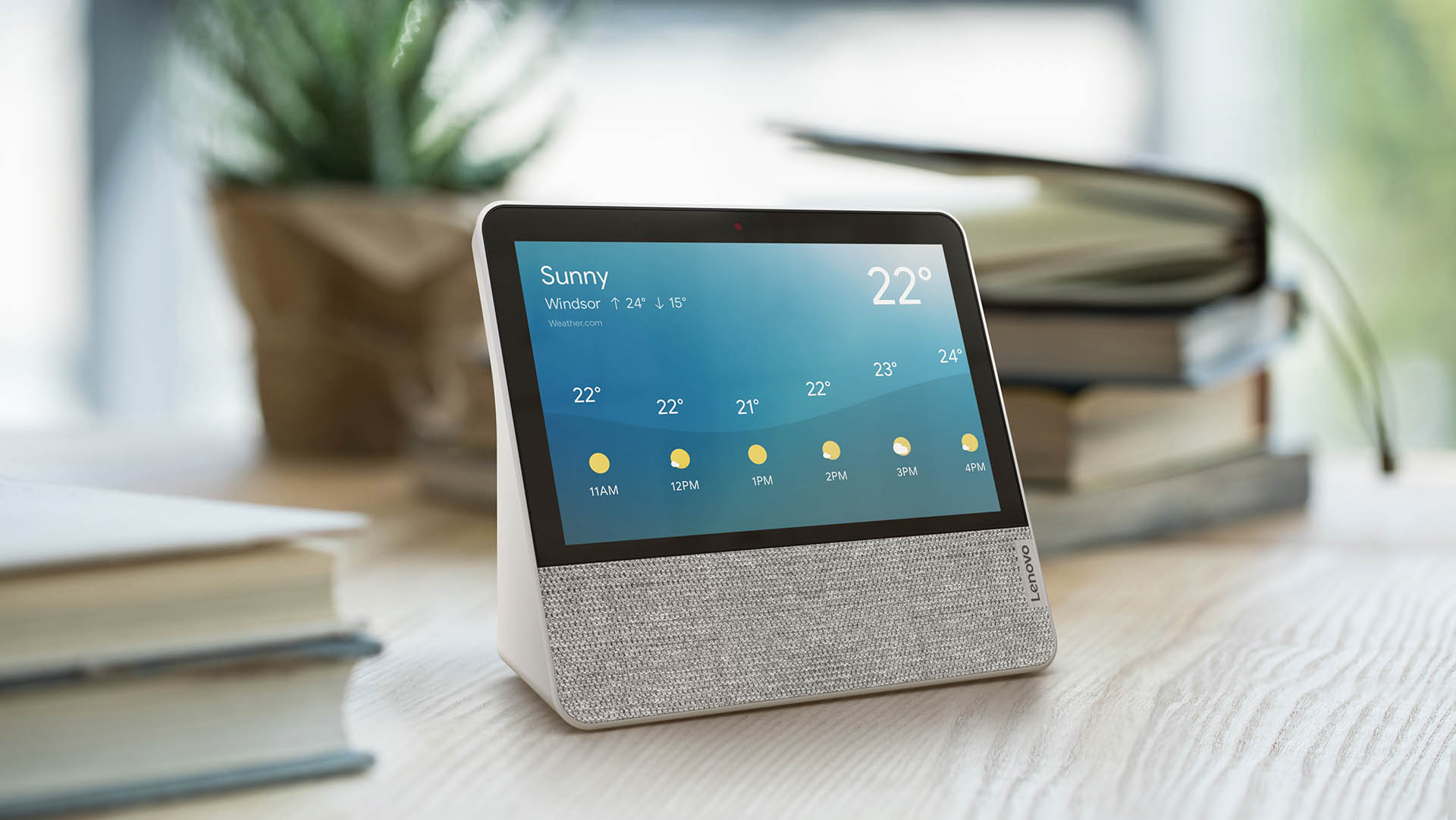 Lenovo has paid extra attention to speaker quality in the Lenovo Smart Clock. Packing a full-range 6W speaker and two passive radiators that can fill up a large bedroom, it is tuned with the latest background noise reduction technology for enhanced radio listening.  For a wind down before sleep, users can ask the Google Assistant to play some relaxing music or guided meditation.
With multi-room functionality, users can also add the Lenovo Smart Clock to a home speaker group and play music, audiobooks, podcasts and radio across multiple devices in several rooms. The Lenovo Smart Clock also works with Chromecast, so users can stream shows and music on their TV or speakers with just the command of their voice.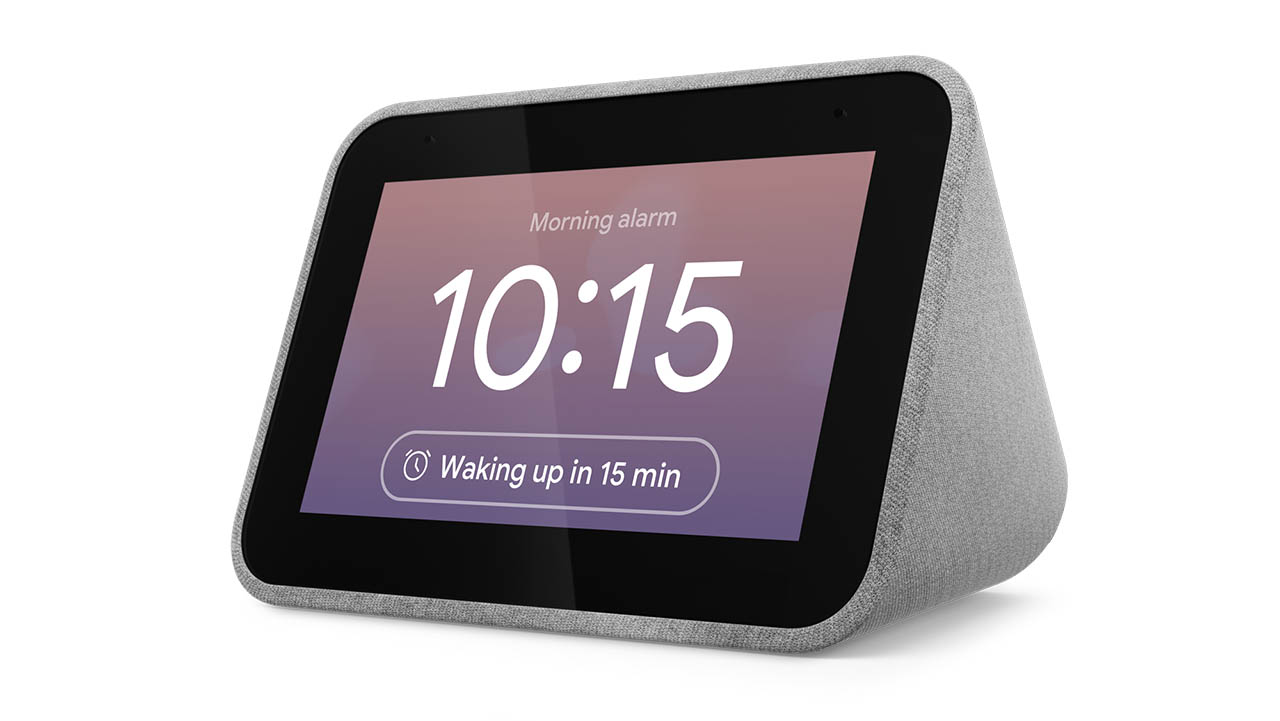 Further, the Lenovo Smart Clock can be programmed to complement a user's wake and sleep cycles, while offering visually assisted experiences when needed them the most. This all starts with a simple "Hey Google." Awakening to the Lenovo Smart Clock is designed to be as pleasant and refreshing as possible with the Google Assistant's gentle wake-up routine.
What's more, users can now have another convenient and affordable hub from which to control their home. By connecting the Lenovo Smart Clock to other compatible smart home devices, routines can be established to make home life seamless. To support this, the Lenovo Smart Clock connects seamlessly with every smart device in your home, supporting over 10,000 products and 1,000 partners and brands.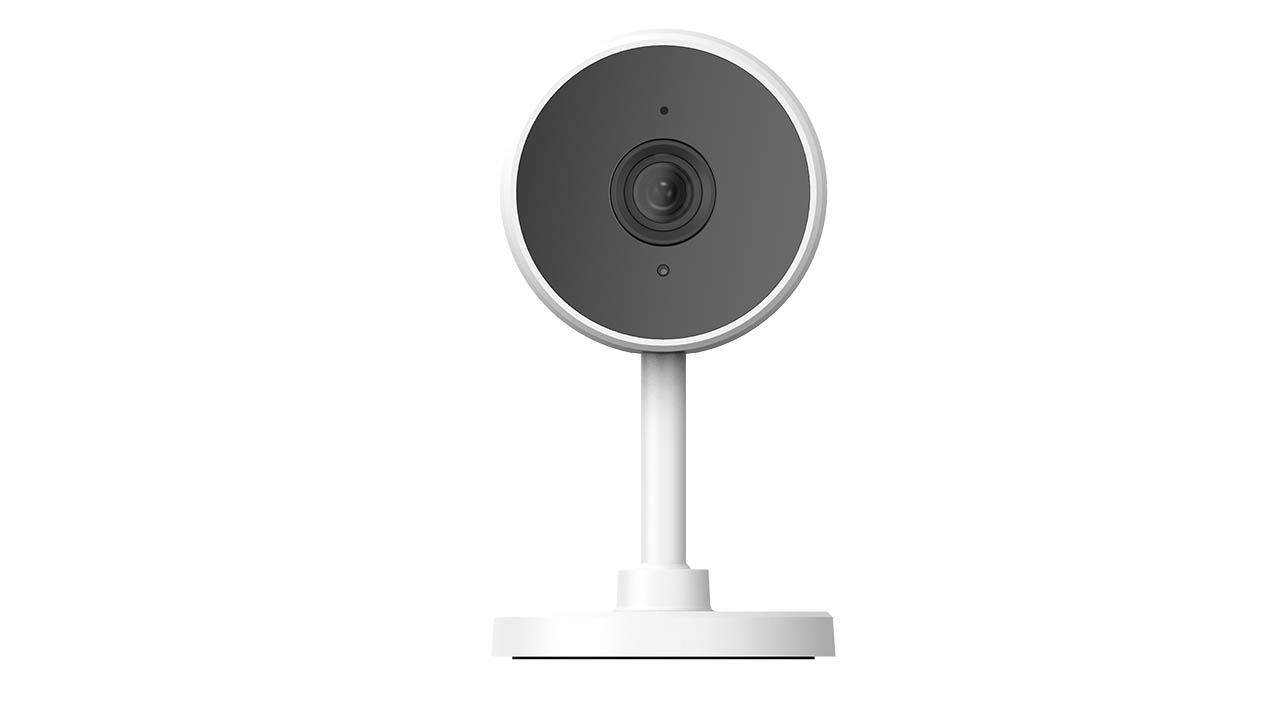 Lenovo Smart Home Essentials offer new users the ultimate starter pack for a smart home that is both easy to set up and flexible. They are plug & play smart products, controlled by a single Lenovo Link app, or by a user's voice when connected to smart speakers – compatible with Google Assistant or Amazon Alexa platforms.
The Smart Home Essentials range includes the Lenovo Smart Lighting, Smart Security Cameras and Smart Automation accessories.
Lenovo Smart Lightingrange illuminates another component of the immersive smart home experience. With a range of Smart Bulbs and LED lightstrips to set the mood in your home with adjustable colour temperature and brightness, users have the ability to manage multiple lights simultaneously and set customisable modes for different occasions.
Lenovo Smart Automation accessories include the Lenovo Smart Plug and Smart IR Controller. Any device connected to the Lenovo Smart Plug now has an easy-to-reach power button as you can turn it on and off remotely via Lenovo's Link Pro App. The Smart Plug also allows users the ability to set routines around devices they have connected via a smart plug. The Smart IR Controller acts as a universal voice controlled remote to smartify your home appliances like air conditioners, TV, audio devices.
Lenovo Smart Securityrange includes Smart Indoor Cameras with HD resolution, wide field of view (FOV) which offers remote directional and zoom control with two-way audio capability and a motion detection IR sensor. These Smart Cameras can be controlled remotely by the Lenovo Link Pro App or by compatible Smart Displays.
Together, these devices are your one-stop-shop to a smarter home and setting up automation between them allows users to create unique behaviours that make life smarter.
The Lenovo Smart Home range will launch in New Zealand in July 2020.
Be a supporter of STG
Everyone that works on STG is a volunteer. If you like the site and it's contents please think about donating. Even a small amount helps keep the servers running.