Lenovo and Disney overnight unveiled Star Wars: Jedi Challenges, a new augmented reality Star Wars product that allows fans to experience Star Wars in ways never before possible. Jedi Challenges features a smartphone-powered Lenovo Mirage AR headset, Tracking Beacon, Lightsaber controller, and hours of Star Wars gameplay. Jedi Challenges is being unveiled as part of Force Friday II, which celebrates the worldwide launch of new Star Wars products. The product is compatible with both Android phones and iPhones.
"With Star Wars: Jedi Challenges, Lenovo and Disney are bringing Star Wars to fans in ways they could previously only imagine," says Jeff Meredith, Senior Vice President and General Manager of Lenovo Consumer PCs and Smart Devices. "Augmented reality has always been an important part of Star Wars, and it's exciting to bring these key moments to life by marrying Lenovo technology with Disney's storytelling."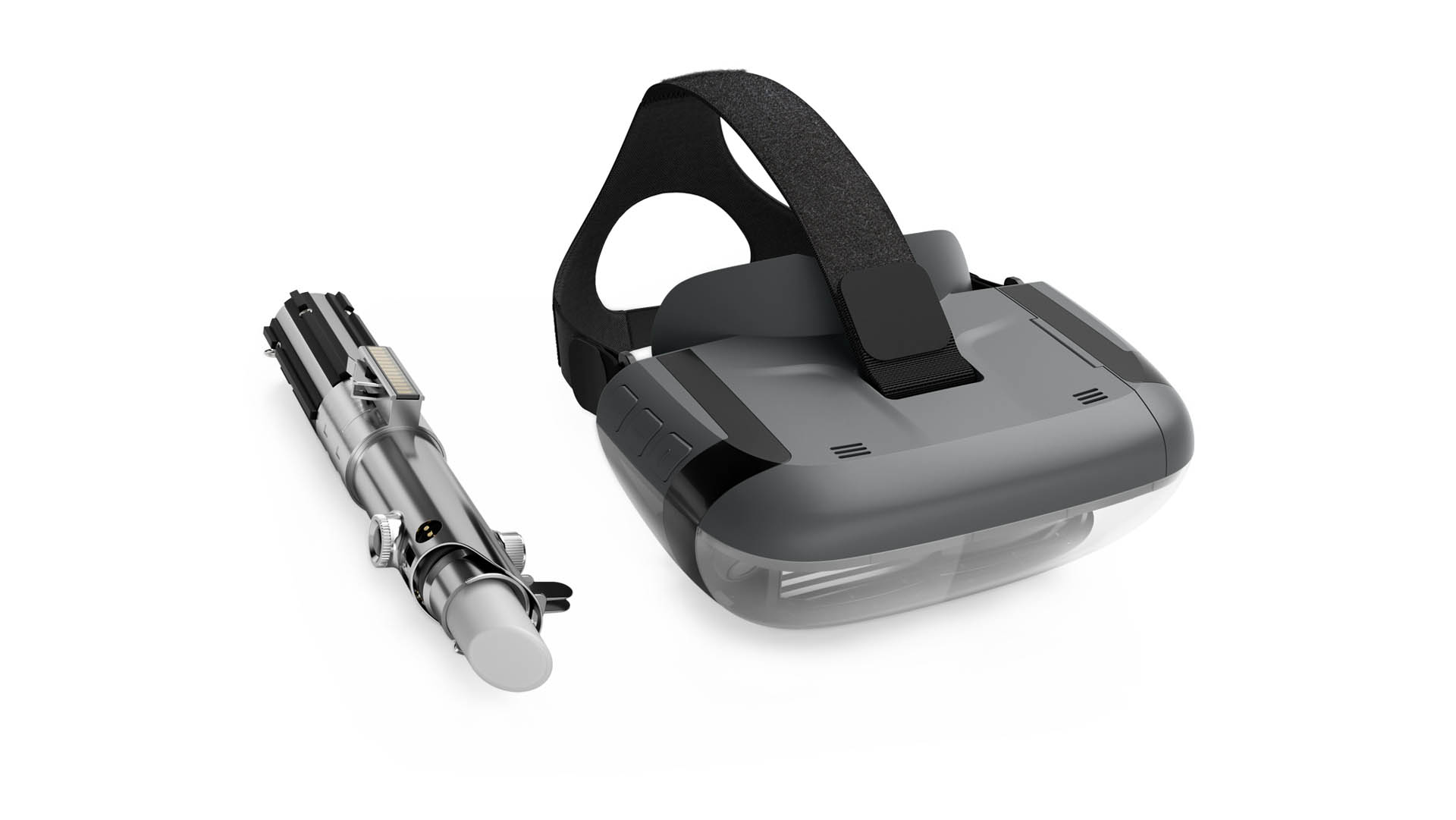 Players will hone their Jedi talents across a variety of augmented reality-based experiences, each offering multiple levels of deep and immersive gameplay. To guide the player on this journey, Jedi Challenges will introduce an all new Star Wars character, the Archivist. The Archivist instructs players in the ways of the Force and the knowledge of the Jedi. Throughout these challenges, users will train to perfect their lightsaber skills by taking on some of the most menacing villains the dark side has to offer, command armies in combat missions to defeat the Empire, and outwit their opponents in Holochess, all in augmented reality.
Players can expect features such as Lightsaber Battles where, with your very own lightsaber, you can train against legendary dark side villains like Kylo Ren and Darth Vader. Star Wars: Jedi Challenges also encompasses strategic combat – Players marshal the forces of the Republic, Rebel Alliance, and Resistance against the might of the Separatists, Empire, and First Order in epic battles across their living room floors. Players can hone their skills in strategy and tactics as they engage in battles.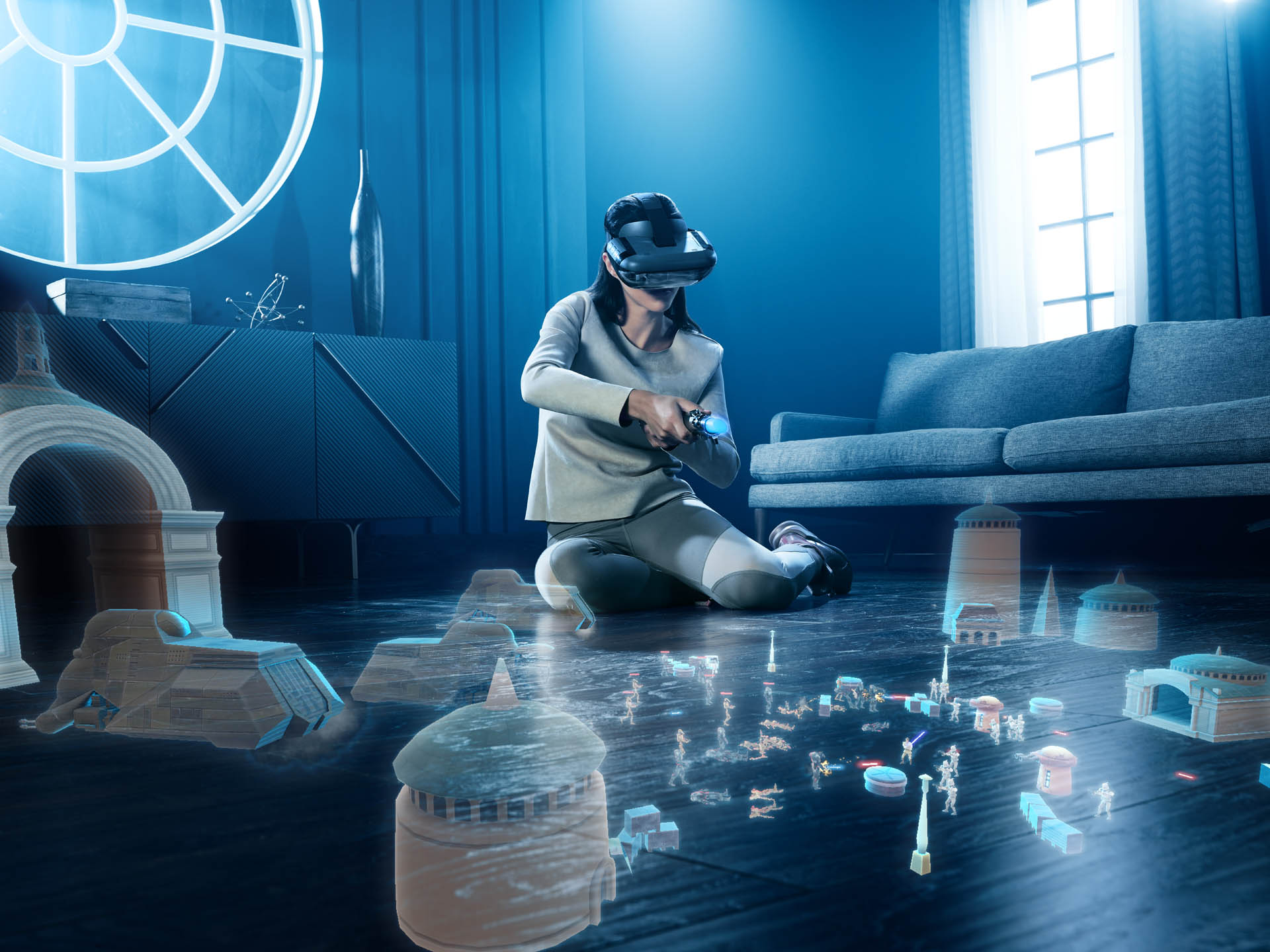 And then there's Holochess. Perhaps one of the most iconic board games brought to film, Holochess first leapt into moviegoer hearts when it was played on the Millennium Falcon in Star Wars: Episode IV – A New Hope. It has now been brought to life in Jedi Challenges. Fans can direct their holographic alien pieces across the board, wrestling for territory and control.
"We believe augmented reality will usher in a new era of storytelling and play an important role in the experiences we create for our fans," said Kyle Laughlin, Senior Vice President, Games and Interactive Experiences, Disney Consumer Products and Interactive Media. "With Star Wars: Jedi Challenges, we're bringing together the latest technology and one of the most recognised franchises in the galaxy to fulfil the wishes of anyone who's ever wanted to wield a lightsaber or take on empire forces on the battlefield."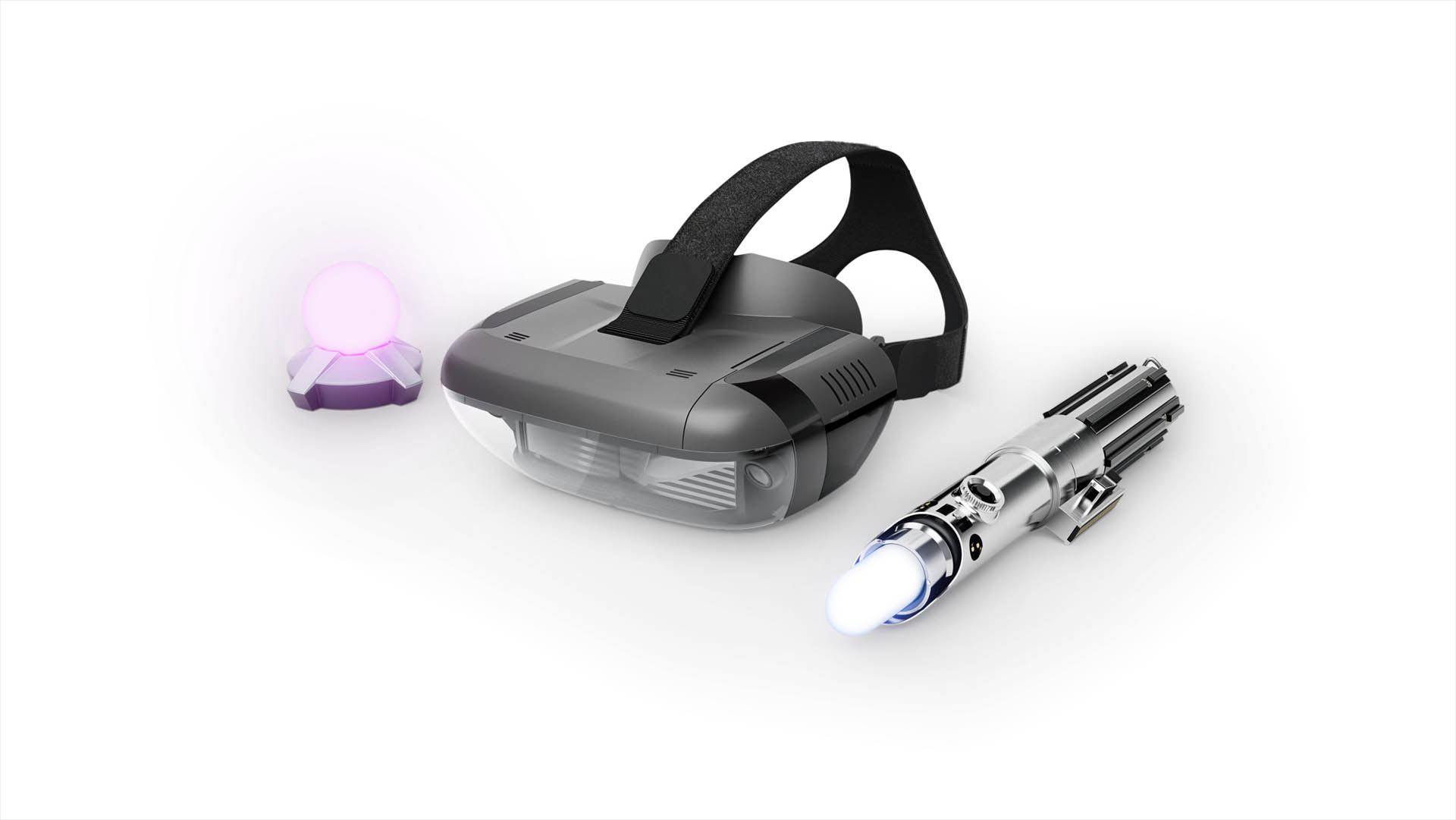 Players start by downloading the Star Wars: Jedi Challenges app onto their compatible phone and sliding the phone into the tray of the Lenovo Mirage AR headset. Sleek, portable and lightweight, the Lenovo Mirage AR headset will provide full gaming immersion with an optimal level of comfort during gameplay. The headset also comes with a Tracking Beacon, which is placed on the floor and acts as a stable base for the headset's sensors to detect the user's movement during gameplay.
Equipped with two built-in fisheye sensors to provide inside-out positional tracking, the headset allows for free and natural motion for the player to move around as they duel opponents or direct their forces and pieces across the battlefield.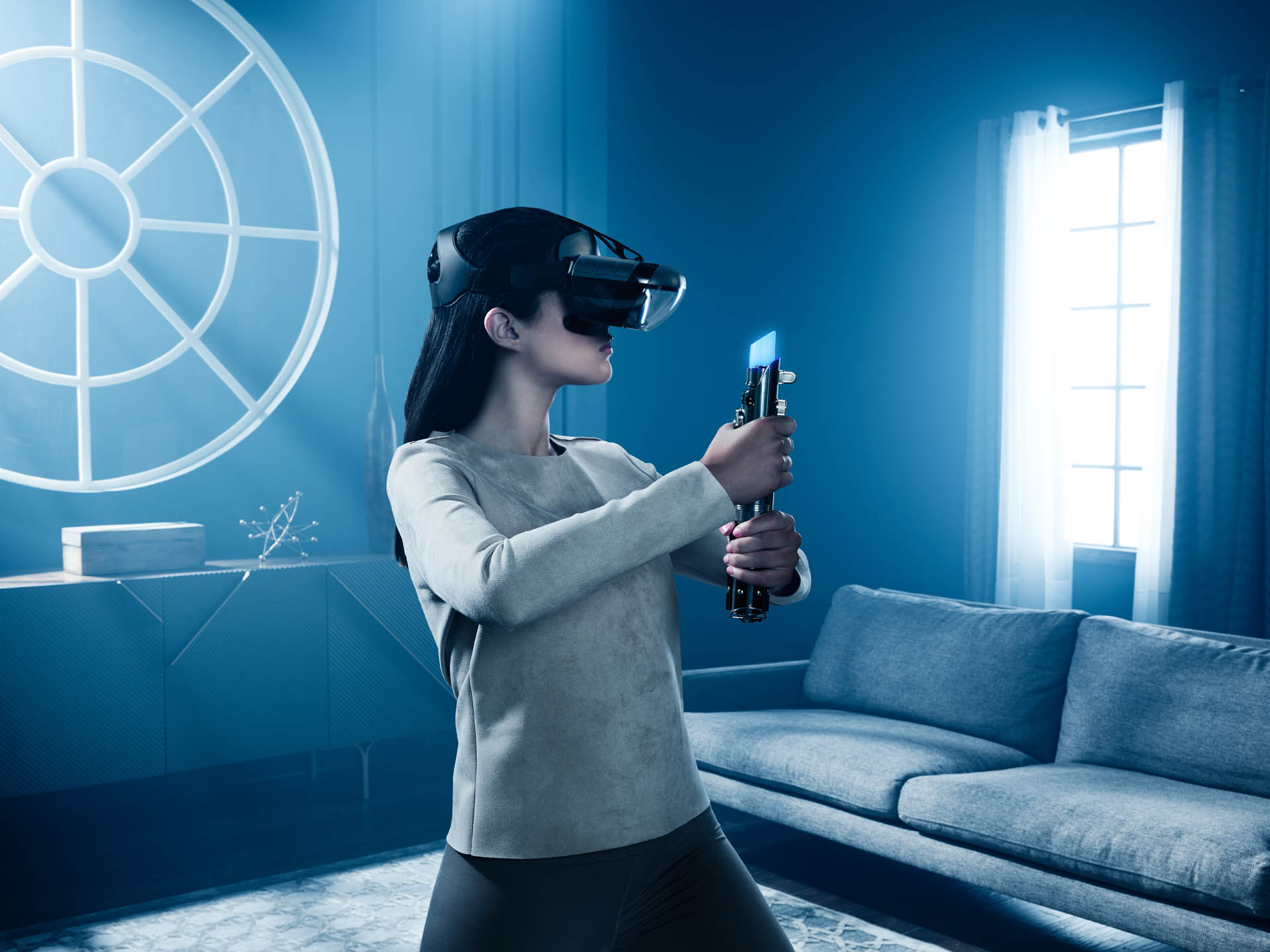 The headset pairs with a collectible-quality Lightsaber controller, modeled after the one wielded by Anakin Skywalker, Luke Skywalker, and Rey. Designed to be a key part of the experience, the Lightsaber acts as a controller and pointer, allowing players to navigate the user interface, with all controls, actions and commands activated with a simple two-button configuration.
Through visible light-tracking technology, the headset's sensors work together to lock onto the position of the Lightsaber controller, allowing players to see a beam form above the "hilt", which they can use to block and interact with the universe in-game. Haptic feedback is activated as players strike or block their opponents, while an inertial measurement unit sends rotational information from the controller to the smartphone to assist the beam in remaining stable mid-swing.
Star Wars: Jedi Challenges will be available from November in Australia and New Zealand at RRP $399AUD and RRP $449NZD respectively.