When online gaming you are only as lethal as the tools at your disposal.
Logitech have known this for years and as the PC gaming landscape changed, so did their PC Gaming peripherals.
Their G Series has produced some of the finest gamer gear available. As with the G903 Gaming Mouse, the perfect accompaniment and crucial accessory to be victorious in your quests or battles is the intuitive and very sleek looking G413 Gaming Keyboard.
Logitech G Series supplied STG with a Silver and Black model, which has very stately and sharp white backlighting and a full breadth of mechanical keys (there are additional 12 keys supplied in the box).
From every resounding click that each raised Romer-G key makes as you press it and it springs back up, the unit also has a single USB 2.0 hub, handy if you have a wired or rechargeable gaming mouse. Using this Romer-G technology makes your response rate 25% faster than with your average gaming keyboard.
The keyboard is customizable via the free to download Logitech G Series software. There you can set up custom keys using the F1 to F12 and macros to play how you want to with each and every game.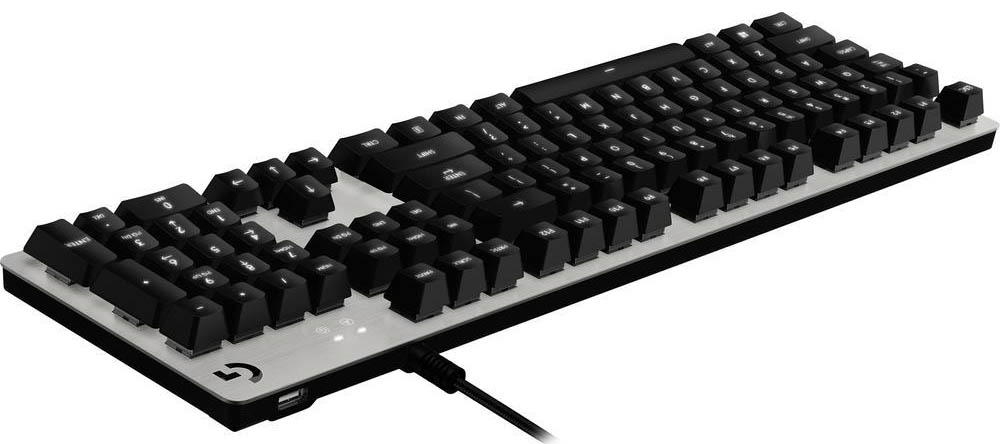 The G413 is a wired keyboard, connecting to your PC via USB 2.0 with minimal fuss. There are two USB plugs, one for the keyboard and the other to power the USB hub that is builtin. If you It is really up to you and your preference as to whether you choose to use the hub or keep one USB port spare on your PC and only plug the required keyboard USB. For myself I found it easier to use both plugs and then make use of the hub on the keyboard to save reaching around the back of my RIG to plug and unplug devices.
Windows 7 through to 10 will instantly recognise it. It is truly plug and play.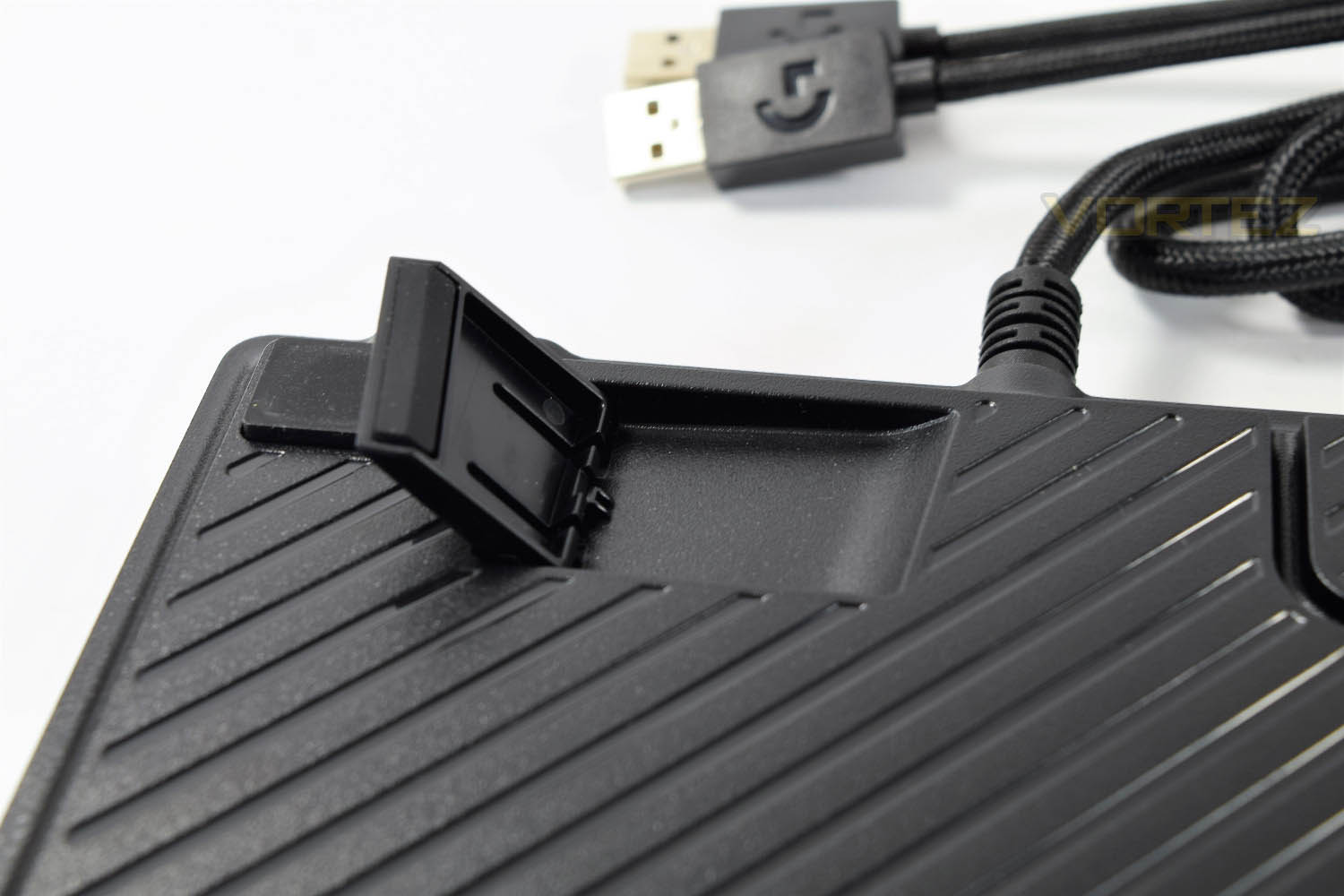 Being minimalistic in its design and appearance the G413 is the gaming keyboard for gamers who like the finer things, for those that like the chic without losing functionality. Whats more the weight of the peripheral is enough so that it will not slide around your desk during intense key mashing phases – even when propped up on it's rear stands. Priced at around $150.00 NZD it will compliment any gaming den or desktop and optimise your dark room playing sessions.
The brushed metallic look metal base is that of a high calibre weapon and in the gaming sphere that is exactly what the G413 is.
Logitech G413 Keyboard Review