JBL are serious about personal audio for home cinema, earphones and in your car. Now they are upping their game by entering in to the video games market.
And entering with a boom.
STG received a Quantum 400 headset, a part of their new Quantum series and an elite headset at that.
Each ear cup is comprised of memory foam – to make them super cushioned and comfy for long periods of play.
Built with DTS sound and JBL's own QuantumSuround which is adaptive to your game.
The QuantumSurround is virtually omni-directional and immerses you completely in to play with larger than life explosions or collisions through to the most slight whisper of a stealthy opponent.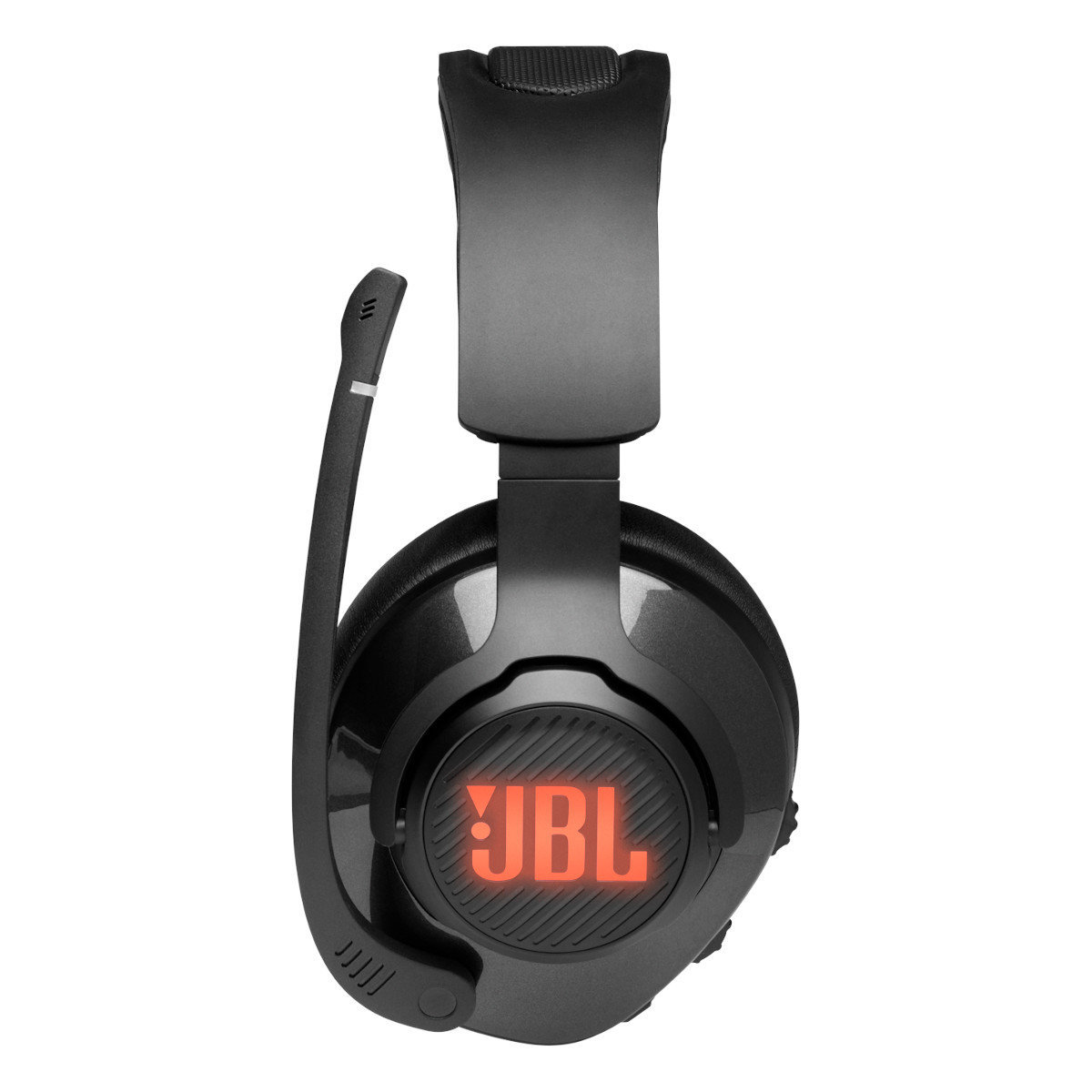 Each cup's speaker is powered by 50mm drivers and you are able to tweak your audio even further if you wish.
On the left earcup, where they boom mic is, you'll find a series of tactile buttons to turn it up for voice, or make your gaming pack a punch by drowning out in-game chatter.
Perfect for the serious PC or console gamers and of course competitive eSports players.
The main volume is also there aswell as a mic mute.
The JBL Quantum 400 comes with two connection options.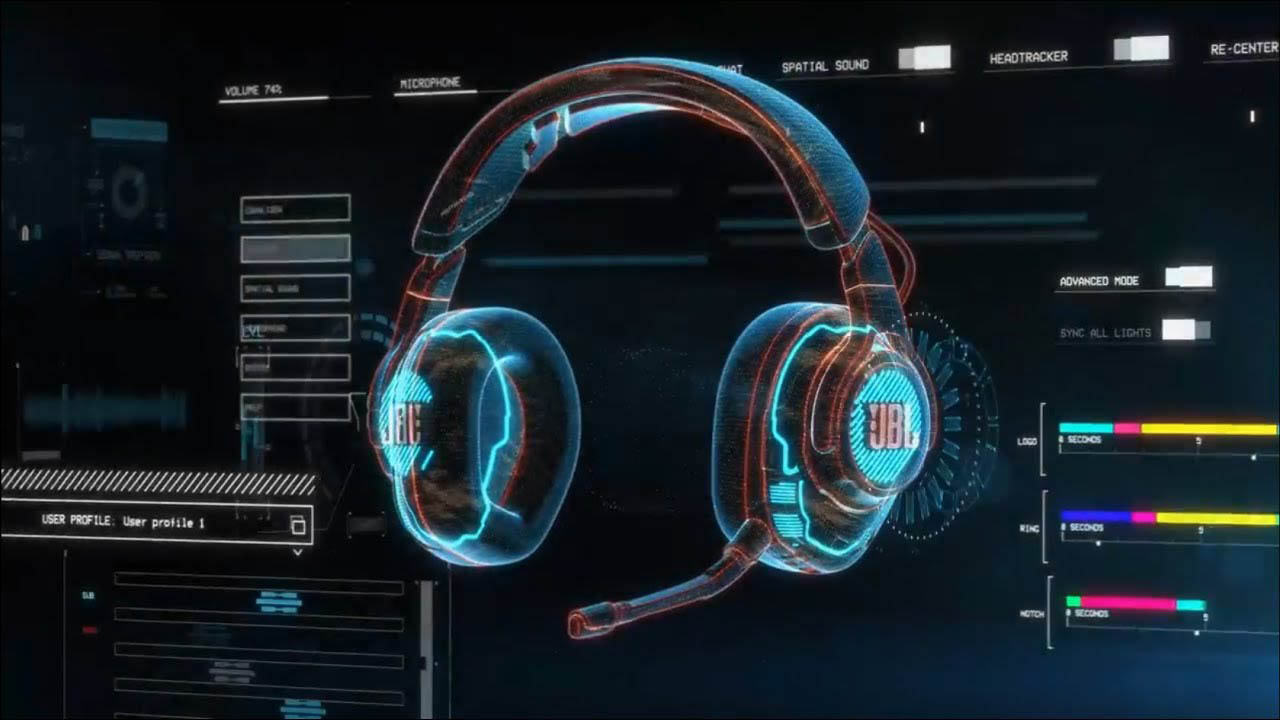 USB to USB-C which works on PC and console and 3.5mm if you prefer to use as audio only headphones or for gaming on a Android or Apple smart device.
Both cables are provided and the USB cable is damn long – a good couple of meters.
Sadly the JBL Quantum 400 is not wireless – and if you're wanting to light'em up, (each outer side of the ear cups have the JBL logo illuminated) you'll need to use USB.
Audio was by far the best via USB connection – it will of course always depend on your console of choice, PC sound card (and any enhancements that your PC or laptop may or may not have). Using the good ole 3.5mm headphone socket wasn't too bad though. On Switch it was very close to the USB experience. On mobile, both Android and iPhone was mixed. Android sounding better.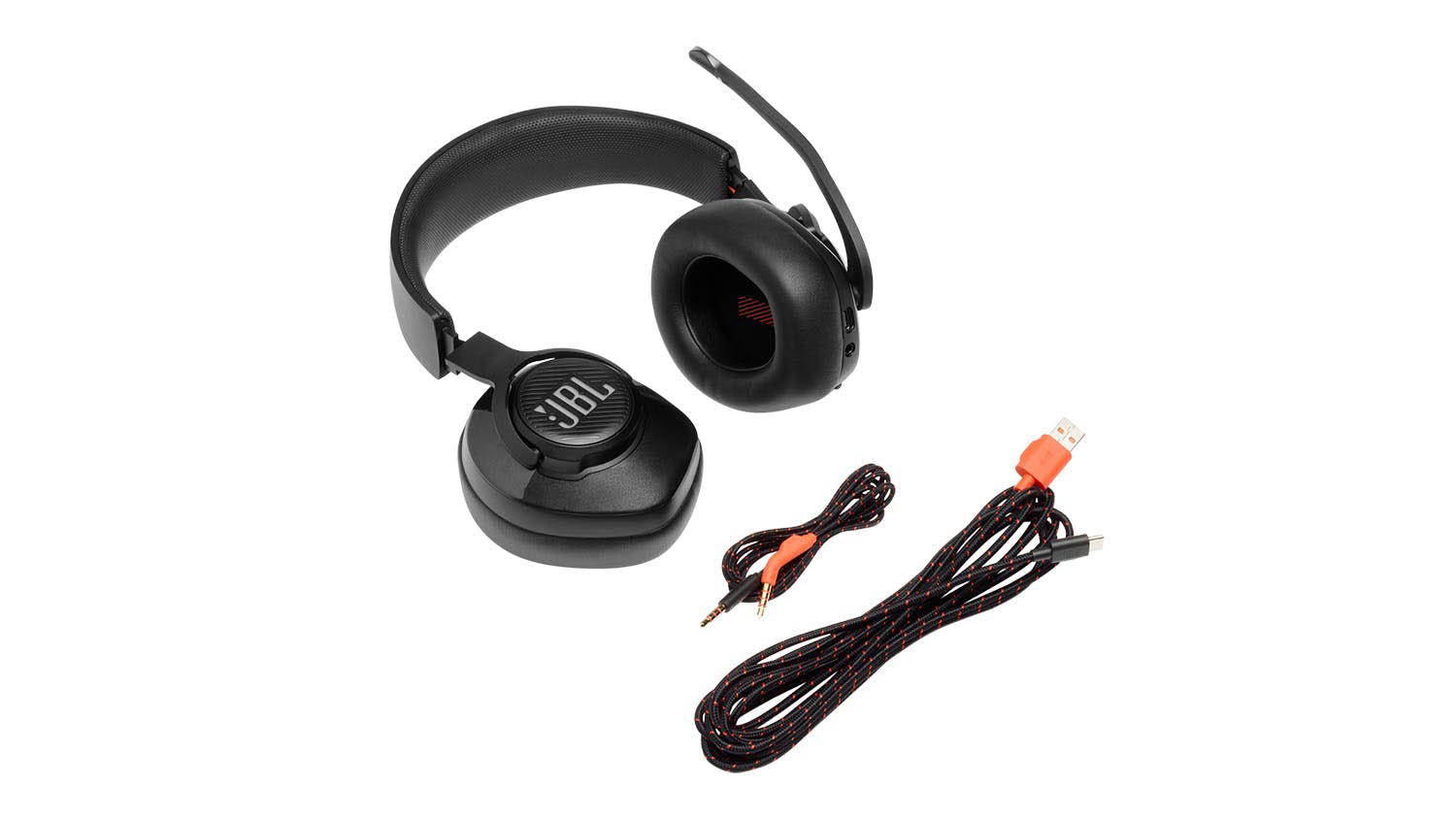 On PC the USB is plug and play. The installer will auto kick in and prompt you to download the QuantumSurround software. I do recommend doing this as you'll be able to adjust audio and light settings to your liking.
You can of course use the JBL Quantum 400's without this software, straight from the box.
For both gaming and media the JBL Quantum's are outstanding. From the deepest bass through to the whistle of projectiles coming your way, even Spotify or Netflix streaming they are a solid all-rounder.
JBL's first foray in to the video gaming audio market is not a quiet entry, it's with a bang.
If you're serious about your gaming audio experience on either PC, mobile (including Switch) or console then you need to get in to the Quantum.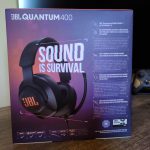 JBL Quantum 400 Gaming Headset Review