Final Fantasy XIV Online: A Realm Reborn is a reboot of the heavily criticised Final Fantasy XIV that was released back in 2010. This third person MMO JRPG is an exclusive title to PC, PlayStation3 and eventually PlayStation 4. 
I recently got some time on the PS3 beta and am very interested to see this game on full release later this month.
Final Fantasy XIV: A Realm Reborn is a delightful and mostly enjoyable expansion to the series. In typical Final Fantasy fashion it is a vibrant and brightly arrayed game full of weird and wonderful things. It was nice to see some of the lovable things from previous instalments were not forgotten. Riding a chocobo or seeing a moogle around definitely brought back some memories of times past.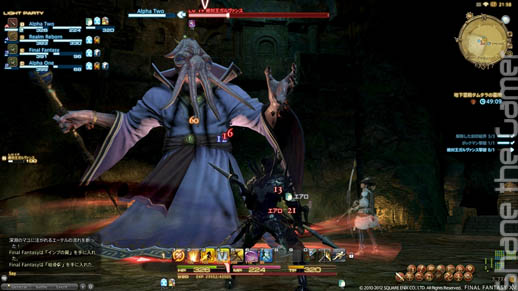 The world is brilliantly colourful and full of life. Characters and creatures alike have a Final Fantasy feel about them; from the flawless baby faces to the peculiar dress style. The characters and surroundings may lack some detail but I don't think realistic was what Square Enix was going for, anyway. The graphics are of a high-standard both in and out of cutscenes. The story was unique in only the way a JRPG can be; full of magical and possibly bizarre ideas but none the less intriguing. For the brief exposure to some of the other main characters, I did enjoy and find them quite likable.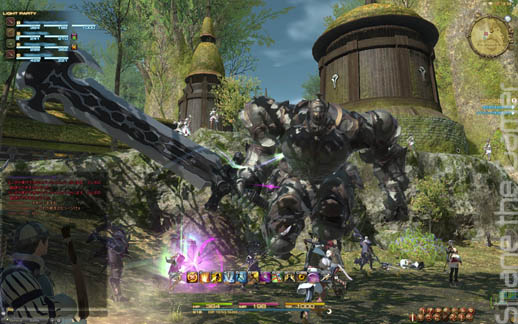 Playing the PS3 version, the controls initially felt awkward and gave me the feel this is more a PC game. However with time the control system become more likable and comfortable. There were still some things that I didn't seem to master. Locking on the creature or character I wanted usually ended up with me toggling between too many others before I came to the one I wanted. I'm sure this issue is not likely to arise on the PC version. Also, it goes without saying that typing wasn't exactly easy with a PS3 controller. It's very impractical, reducing the likelihood of interaction with other players.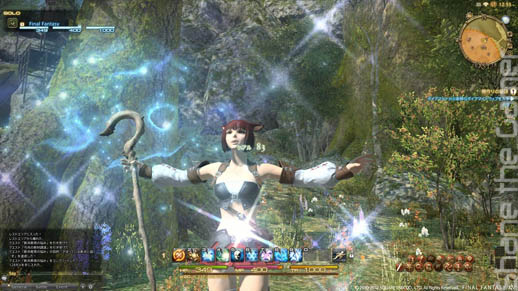 The combat is fairly standard. You lock on to your enemy and chose whatever attacks you have available to you while running around trying to avoid your opponents assault. There isn't anything special here but I didn't find it overly monotonous after countless battles. Levelling up and gaining new abilities and moves also help make the battle experience a little bit more interesting.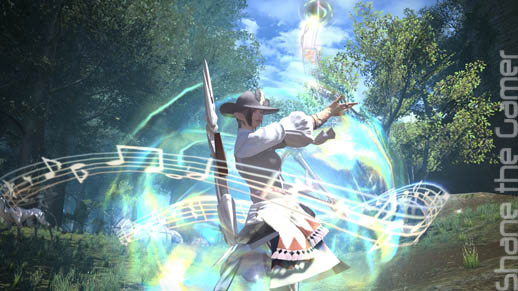 Armour and equipment are earned through quests or bought at shops. Occasionally enemies might drop them too. There is a large variety of both and so you can really be an individual from a fashion sense if you so chose. However obtaining and equipping these items isn't as exciting as in other RPGs. I never had an overwhelming sense to get that new super cool trinket.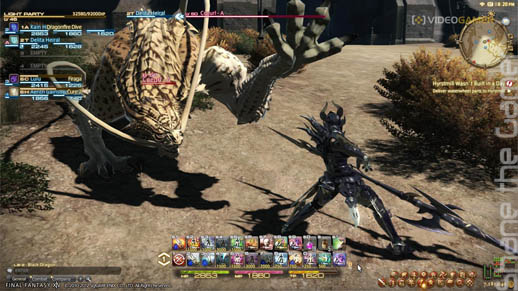 I was disappointed with the lack of in-game voice acting. Actually hearing a character speak provides a bit more emotion and even attachment to a task or quest; the absence took away from the experience. It it's place we have copious amounts of text, to be expected with these game types, but even so after a while it did become quite tedious. I ended up skipping a lot of dialogue bubbles as I didn't feel it really contributed all that much to the gameplay.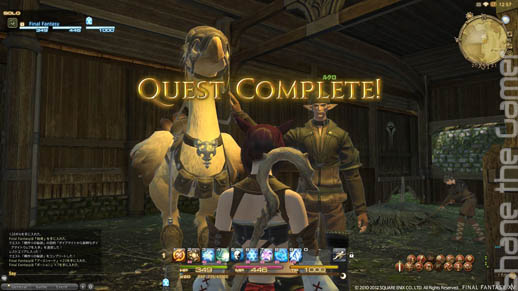 Final Fantasy XIV: A Realm Reborn doesn't bring anything new to the MMO or the JRPG genre for that matter but is still fun for Final Fantasy fans and will make you feel nostalgic. The full version is available from the 27th August. Being a fan of Final Fantasy, MMOs and JRPGs, I will definitely be giving this game a real go. There is more I would like to see and some improvements that can be made. Let's hope Square Enix can give us the Final Fantasy MMO we are looking for.
[jwplayer player="1″ mediaid="4767″]