As announced prior to E3, TALES OF ZESTIRIA will be available in Europe, Middle-East, Africa and Australasian territories on the 16th of October 2015 for PlayStation 3 and PlayStation 4 but also for PC owners (via STEAM) on the 20th of October.
J-RPG fans can pre-order their game from now on at participating retailers and get their hands on tons of exciting content when the game launches.
The 20th anniversary of such a legendary series wouldn't be complete without a surprise for the zealous Tales Of aficionados…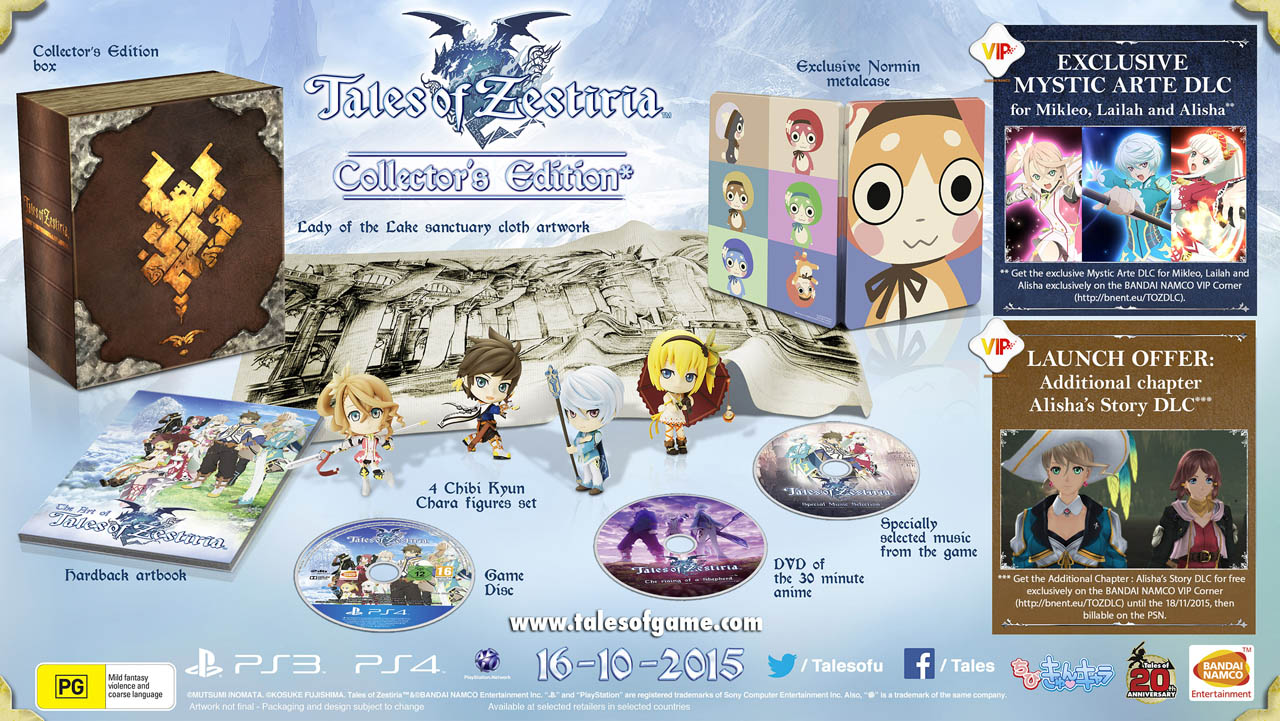 Bandai Namco Entertainment is proud to reveal an HD version of  fans' favourite game in the series, Tales of Symphonia  is coming to STEAM! Fans across Europe, Middle-East, Africa and Australasia will be able to play this game on PC and enjoy this HD version of an all-time classic.
"As we announced during our Level-Up event, 2015 is full of surprise for TALES OF fans. Bringing TALES OF ZESTIRIA to PlayStation 4 and PC was our first step towards the celebration of the 20th Anniversary, bringing an all-time favourite to PC was the second step! We are working to do more for Tales Of lovers, as they are among the most passionate and loyal gamers around the world!" said Herve Hoerdt, Vice President of Marketing & Digital at Bandai Namco Entertainment Europe.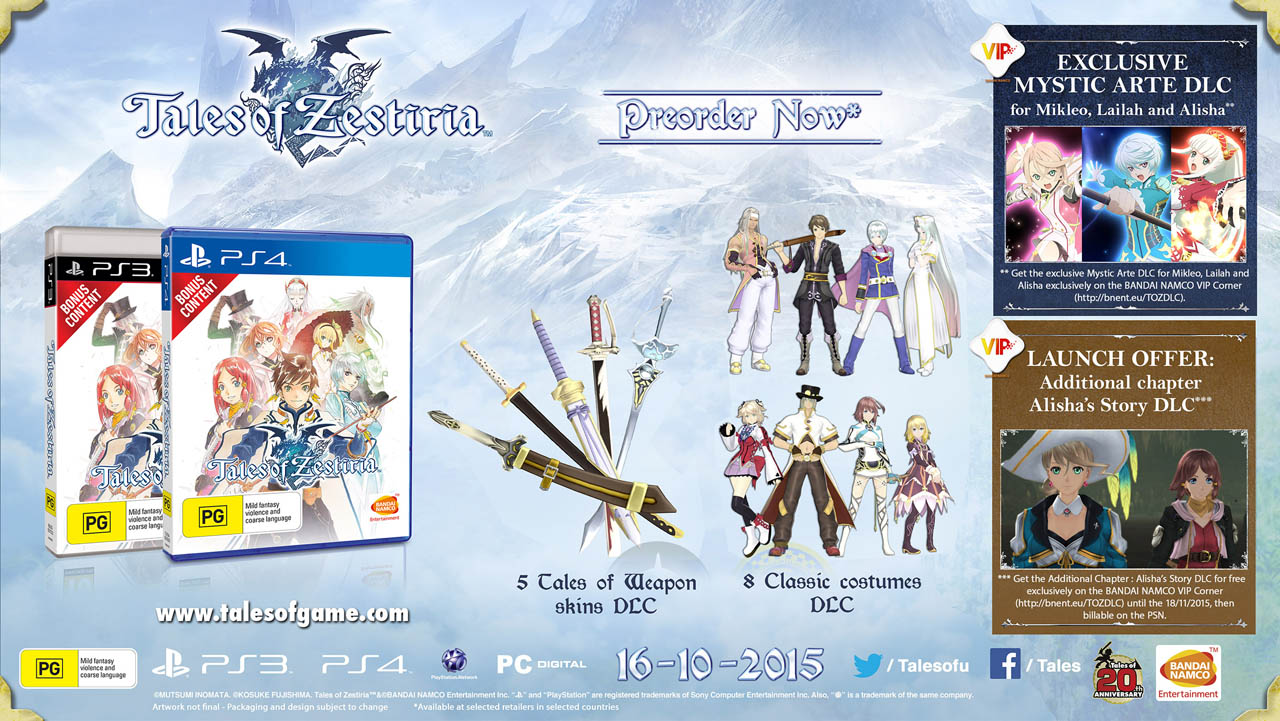 More details about the standard retailer version, digital edition, Collector's edition are available on HERE.
Tales of Symphonia HD for STEAM will be hitting the digital shelves on a worldwide scale, except Japan, early 2016!