My initiation into Konami's football series, Pro Evolution Soccer (PES), last year was somewhat of a disappointment. It fell short in most areas that should matter to a sports game such as AI and competitions available to play in.
Thankfully though, PES 2015 is very much an improvement over last year's attempts however it does still carry over a couple of issues the previous one had.
To start with, a major problem I had was with the teams and competitions, or lack thereof.
Once again, many major competitions and teams are absent or have been replaced with newly invented ones replicating them. Most relevant to Australia and New Zealand is the lack of the A-League.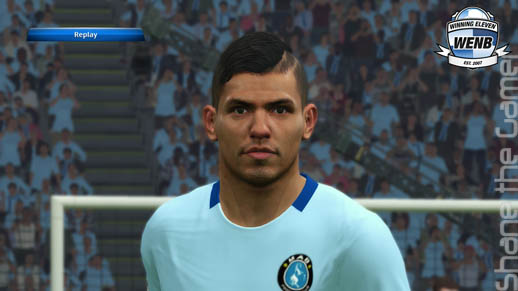 Not being able to play through my favourite competition as my favourite team took away a large chunk of my motivation to actually play through a season.
I found the controls reasonably easy to get used to. Newcomers may however find them initially very complicated to pick up.
As there are so many different types of kicks, remembering the different button combinations for the more advanced controls can be somewhat difficult. Even after many hours of playing, I would still occasionally press the wrong button.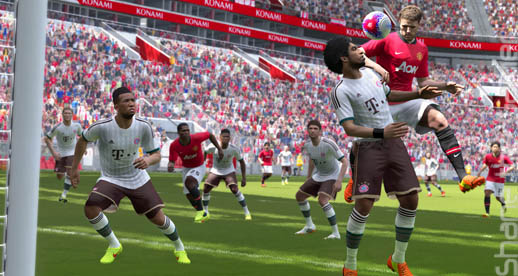 The controls for defence, having one button that basically does everything, is something I personally am not a fan of. Instead of having to manually chase and tackle an opponent, you can automatically get your player to do both by holding down a single button.
This takes away a level of control that you feel you have over the players.
The AI does a surprisingly excellent job in both attack and defence. Despite my best efforts, I found no major shortfall in the AI to abuse.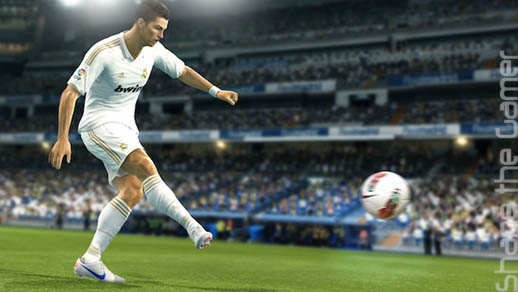 This means skill and strategy must be relied upon to win matches rather than exploits. A minor problem I had was that any player on your team that you aren't controlling don't contribute to the team as they should.
One instance had my AI controlled teammate opted not to shoot at an open goal. The events that can cause these situations to occur are rare however and in most matches are not a big issues.
The post-goal replay is a seemingly minor but greatly detrimental feature. It generally begins the replay well before anything gets exciting and usually uses a very poor camera angle. This takes away from the excitement that should be experienced in a short post-goal replay.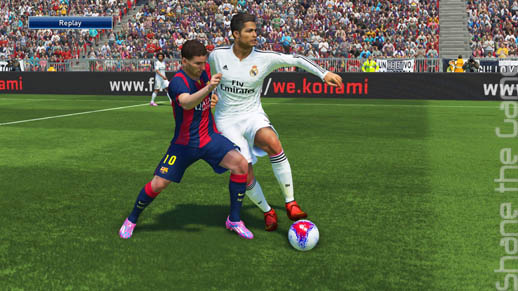 The commentary is also quite poor and feels very unnatural.
Often what the commentators are saying doesn't fit with the tone of the game or the events that just transpired. There also seems to be a very limited pool of lines to draw on, making the commentary get very repetitive.
Despite the few negatives, I found myself becoming somewhat addicted to the game. That 'just one more game' mentality lingered through my entire playthrough, often making me continue playing well past when I first planned to stop.
The selection of game modes are relatively standard, offering the ability to play online, as a team, as a manager or as a player. My experience with online modes are hampered by lack of a large online community, at least on the Xbox One version I played.
I found the Master League mode, where you play as a manager, to be the most enjoyable.
All team management options, from signing players to selecting tactics are both simple to use. While there are no innovative features in this mode, it does its job adequately.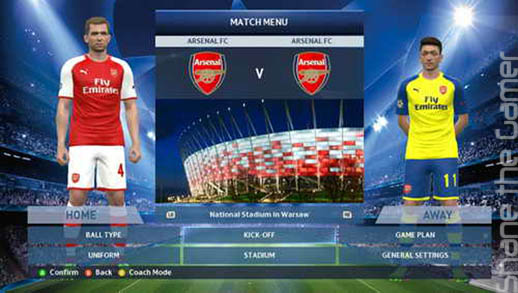 One of the more interesting modes is My Club.
Here you take an existing club and build it from scratch, starting with a random selection of players on your team. You earn in-game currency by completing games against either online or AI controlled opponents.
You then spend this money to sign agents, sign a player on loan or higher a new manager.
Agents are used, in a lottery-esque mini-game, to sign new random players to your team. The chance of signing a higher skilled player depends on the level of the agent. Despite having some solid ideas, I failed to really get into this mode.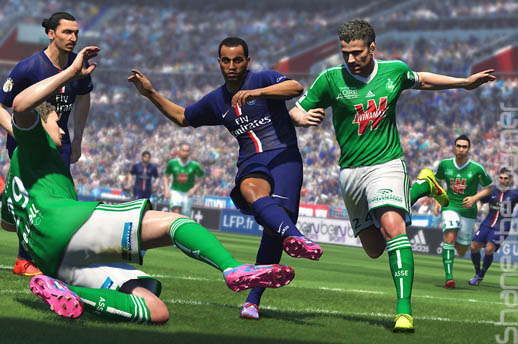 Playing as an individual player in the Become a Legend mode can be quite boring. As there are so many players on the field, much of your time is spent doing absolutely nothing.
You can create and play as your own character, which offers a wide range of customisation features of both your look and how your character plays.
Despite this, the dullness of the matches kept me from becoming invested in my player's career.
The soundtrack is one of the few areas that PES 2015 exceeds in. On offer is a great selection of modern songs from a wide range of big name artists.
My attempts to find a way to listen to the music instead of the horrendous commentary mid-match was to no avail.
The level of detail in character models, crowds and the stadium are decent. Despite this though, the game visually looks very average.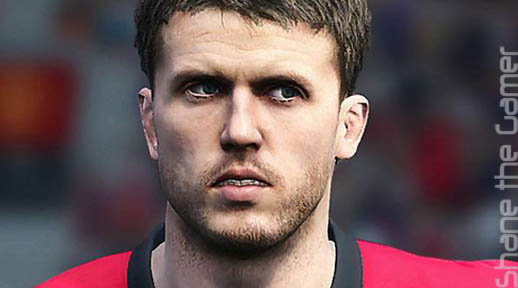 PES 2015 is a game designed for football enthusiasts only.
While many problems hold this game back from being great, it still offers an addicting experience if you really need a game to scratch that football itch.
The lack of competitions and teams are the most significant issue keeping PES 2015 from being one of the best in the series.
[jwplayer player="1″ mediaid="10732″]