The Monkey Island series is one of the most seminal franchises in all of video game history.
It's a truly foundational series, not only for the point and click genre, but also for PC gaming in particular. Particularly those written by Ron Gilbert, Tim Schafer and Dave Grossman, the series defined how an entire genre would work, how comedy could be successfully integrated with video games, and they pushed graphics (for the time) in a way that still looks great over 30 years later. And while the series has been made and remade, a true successor from the original developers has been missing in action for ever a decade.
But now, finally, Ron Gilbert and Dave Grossman have returned to bring us a true successor to those original games, one that both moves the genre forward and reflects back on the legacy of a defining gaming franchise, and the relationship creators have with their legacy.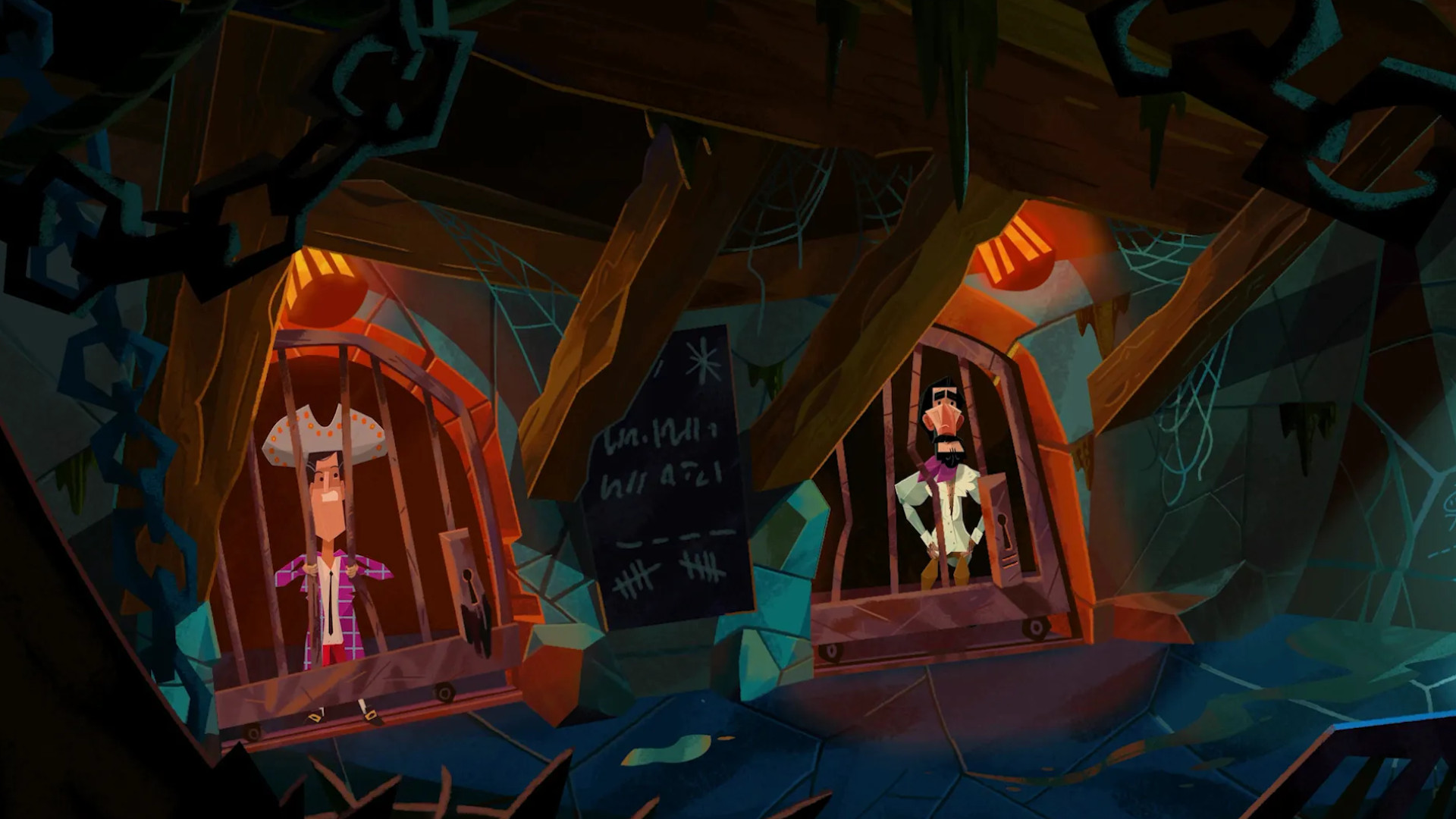 Return to Monkey Island starts not with Guybrush Threepwood, but with his son, exploring a park before listening to his father narrating a story. It's indicative of the tone of this game, with a strong focus on what has come and how we explain that to ourselves and those around us. Guybrush, and the developers, are not the young whippersnapper heroes they were, but have moved on to the next stage in their life in a substantial way.
In short, our older Guybrush learns that his old nemesis LeChuck has a map to the exact spot of the Secret of Monkey Island, his erstwhile prize. He returns to Mêlée Island to put together a crew to beat LeChuck to the treasure, however upon his return he finds the island changed from before. His task significantly harder, this is where our story begins.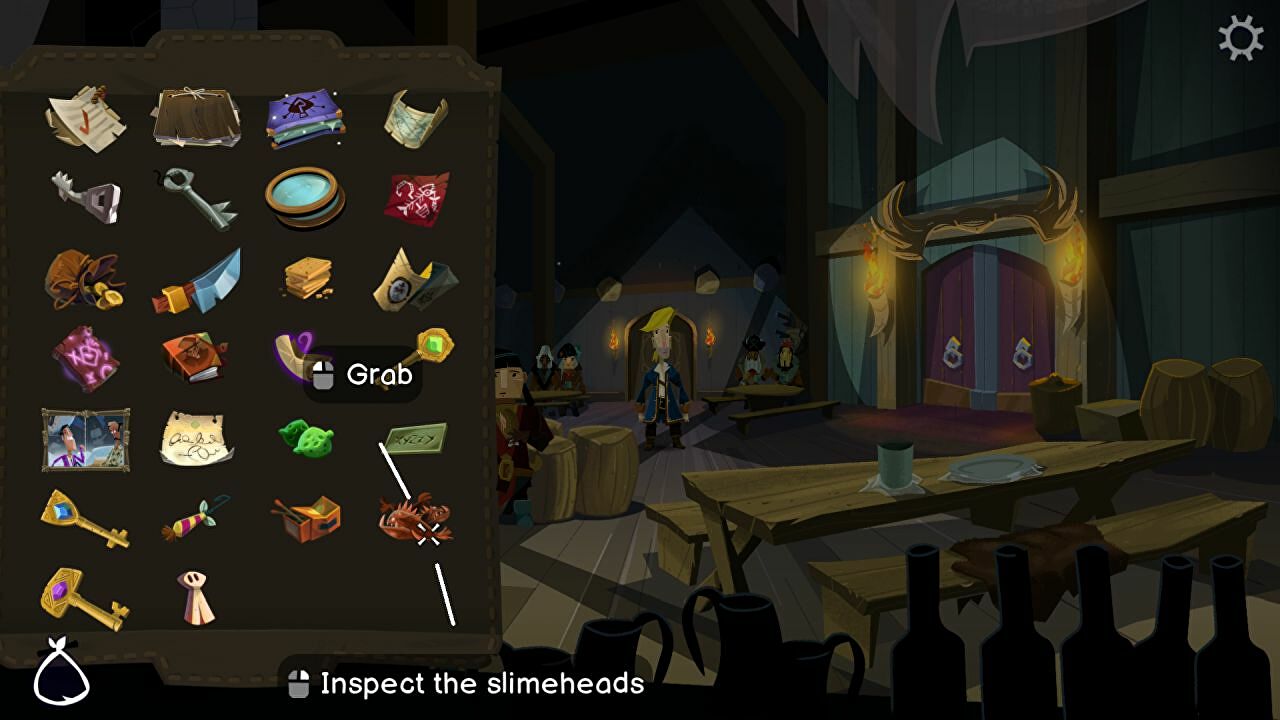 Mechanically, Return of Monkey Island is a more streamlined, simplified affair compared to its predecessors. Most significantly, the verb system is gone (touch that, speak to this person etc). Instead, when you hover over a selectable item, it will tell you exactly what will happen; usually the left click has Guybrush talk about the item and the right click is the main interaction. I found this system to be far less frustrating than traditional point and clicks and a welcome improvement to the genre. Other elements such as combining items still remain however. You can also hold down a button to highlight all the selectable items in the current room, which massively cuts down on annoying pixel hunting.
For the puzzles, Return to Monkey Island offers two settings, a casual mode and a harder, more complex mode. All puzzles, however, are far less obtuse than many other point and click games, especially some of the more illogical and bizarre combinations from previous Monkey Island titles. While this does take away some of the surprise of putting together a combination that is completely unexpected, it again cuts down on frustration, to the ultimate benefit of the player experience. It is never too easy, but doesn't get in your way with combinations that only make sense in the creator's heads.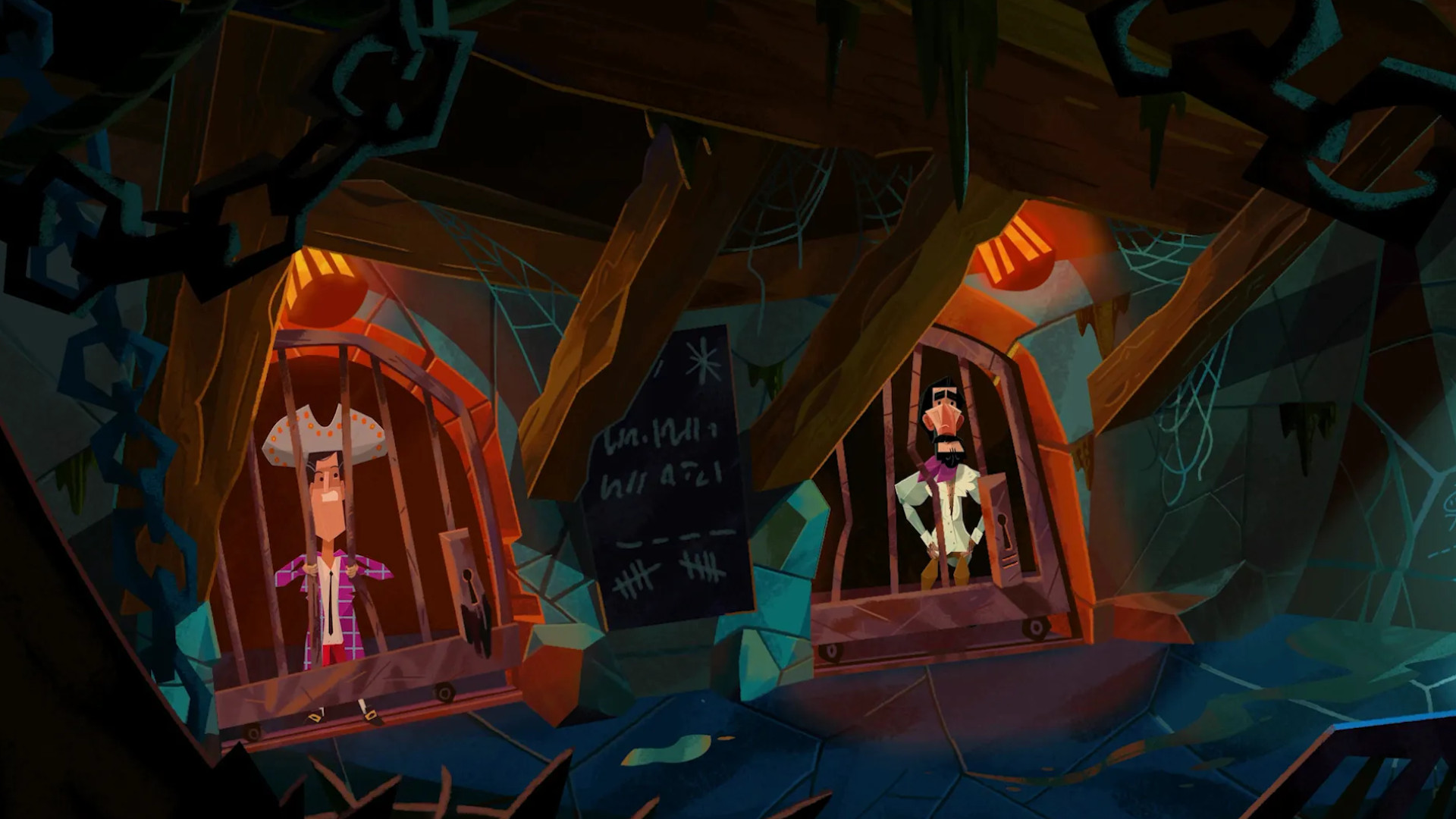 I felt the puzzles and main narrative were only one part of the story that Return to Monkey Island was telling however. Throughout the game, Guybrush acts as a kind of proxy for the creators Gilbert and Grossman reflecting on the world and characters they have created. Each location visited and revisited is treated with a maturity and consideration that comes with age. Guybrush now lives in a world where the glories of his previous adventures have come and now gone. In a pointed moment, Guybrush isn't recognised even at a museum solely dedicated to his adventures. His impact on Mêlée Island and its inhabitants are now part of history and making his way in this world is more difficult, with a whole new set of pirate leaders and a new governor mirroring the changed video game industry that Return to Monkey Island finds itself in.
In many ways Return to Monkey Island is not about the Secret of Monkey Island itself, but of how once-famous, relevant heroes make their way in a changed world. Once revealed, the ultimate form of the Secret reflects these concerns. But (spoilers ahead), just as Guybrush is happy to see his son take up the mantle of adventurer, and his wife Elaine carry on the work in a different way, so too do you get the sense that Gilbert and Grossman have now made their peace with themselves and their place within the industry.
It's a caring, thoughtful game, one that while embracing all the silliness and gameplay pillars of previous Monkey Island games, shows a concern that goes beyond its immediate self. It's new art style too, is fantastic, and I can't understand the concern that some have expressed with how it looks. It's like a more sophisticated take on the art in Guacamelee, another game I absolutely loved.
A refined, streamlined, humorous and brain-tickling game, Return to Monkey Island shows that the original creators are still absolutely top talent. There is almost nothing I would change about this delightful game, itself a real treasure as good as any Secret that Threepwood himself might find.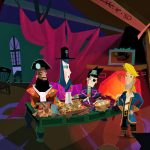 Return to Monkey Island (PC) Review
Game details
Released: September 2022
Rating: PG
Platform reviewed: PC (Windows 10)
Genre: Puzzle
Developer: Terrible ToyBox
Publisher: Devolver Digital