From the success of 2019's 'Fallen Order' we again get to continue the journey with Cal Kestis in a galaxy far, far away.
This time Cal has teamed up with mercenary Bode Akuna on a mission to infiltrate the cyberpunk looking city of Coruscant, an Imperial capital.
And to do this he he gets himself captured and bought before the Senator Daho Sejan where his objective is to steal intel.
Set  some five years after 'Fallen Order' it is discovered that the Empire is not dwindling, but getting stronger and expanding throughout the Galaxy.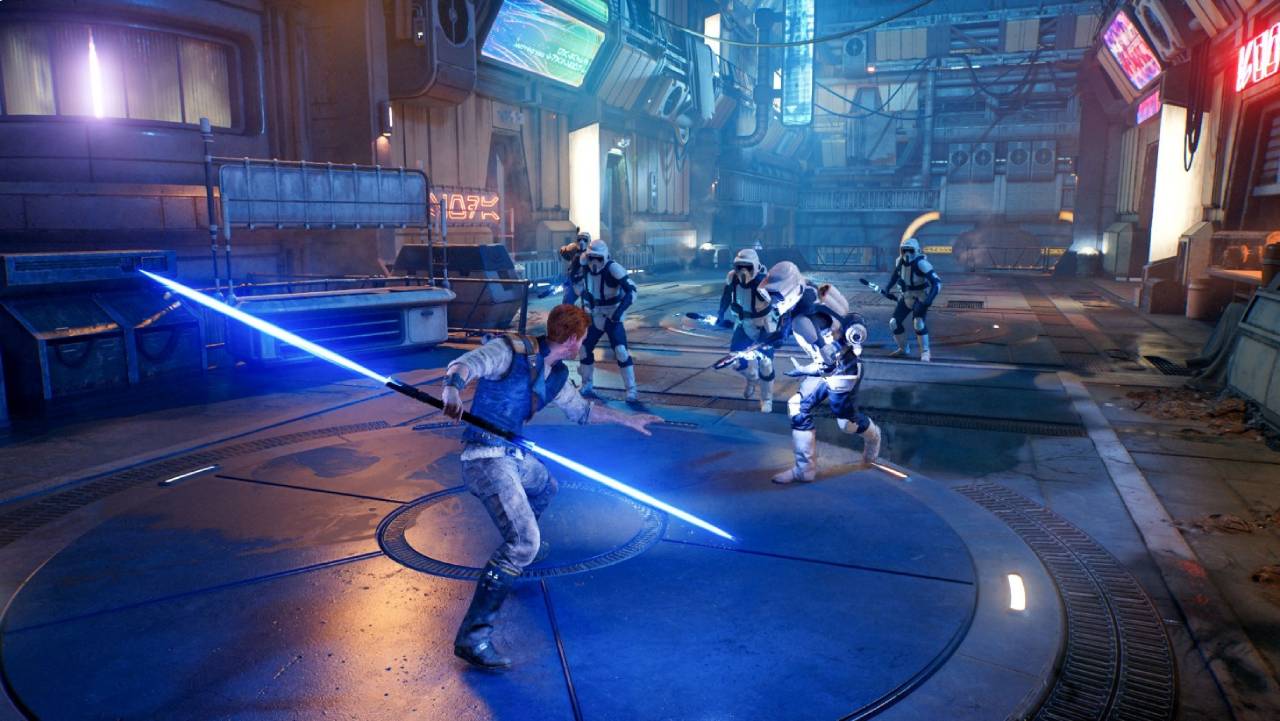 From planet to planet, hordes of Storm Troopers, criminal factions, allies and foes Jedi Survivor has a storyline fit for a blockbuster Star Wars series.
Gameplay is played in third person and Cal will parkour, wall run, use Jedi powers and swing his lightsaber about across mostly open environments. Exploration is a must as well.
If you get lost, there's a holo-map.
It's very satisfying to hurl a Storm Trooper of a ledge or in to an environmental hazard by using the Force.
You have two modes for your lightsaber, that include dual blade.
At times there can be a team feel to gameplay when paired up with a NPC.
More often than not you'll need to give a command to the other NPC in order to open up a path or similar. They are also handy in a fight.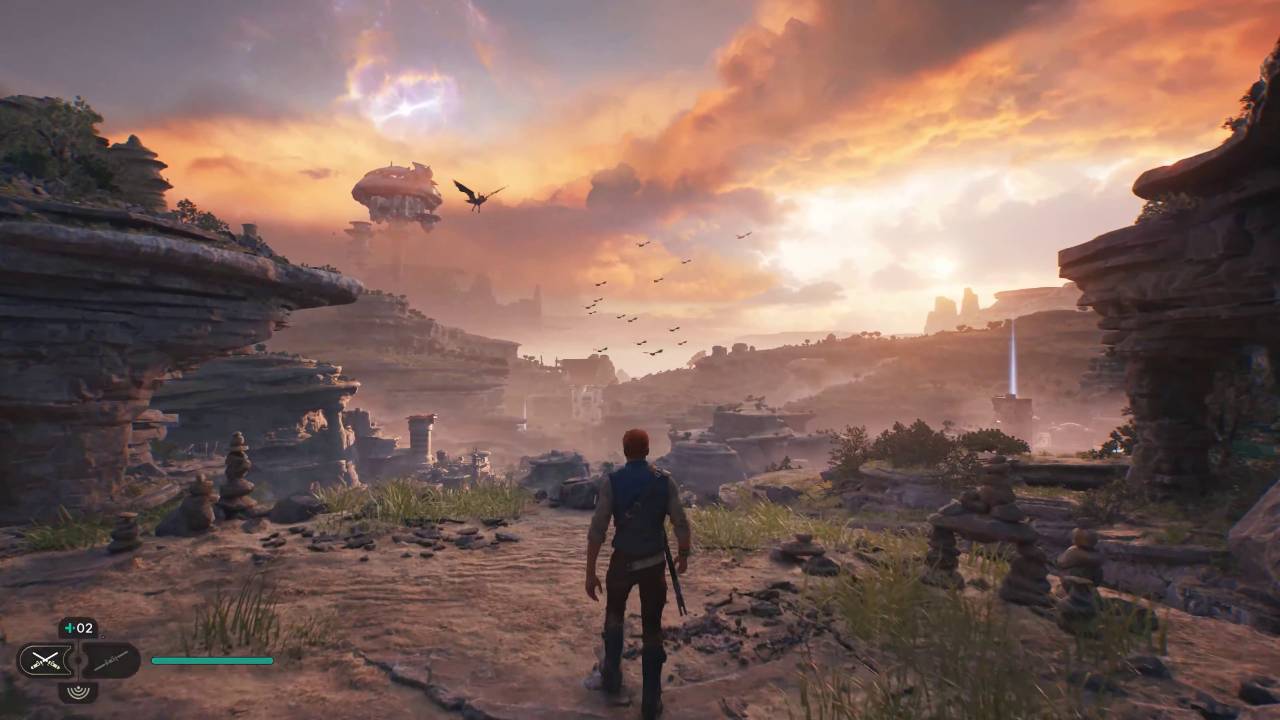 Cal also has BD-1. You'll need BD-1 to heal you (hotkey on your gamepad or keyboard) and the small droid is real good at hacking computer terminals.
Throughout levels you'll come across meditation spots.
It's here that you can rest, if needed, change your stance, take on training and spend any skill points that you might have.
There are three categories for skills; Survival, Lightsaber and Force.
Survival can up your health and vitality stats, whereas Lightsaber and Force are both combat related by way of learning new skills and / or tweaking existing ones.
Sill points are not dished out generously, so I found I was mostly careful at what I spent them on and each single skill can have multiple upgrades.
If you want to try out something else, you can completely reset your skills as well. Cal's outfits are also customisable too.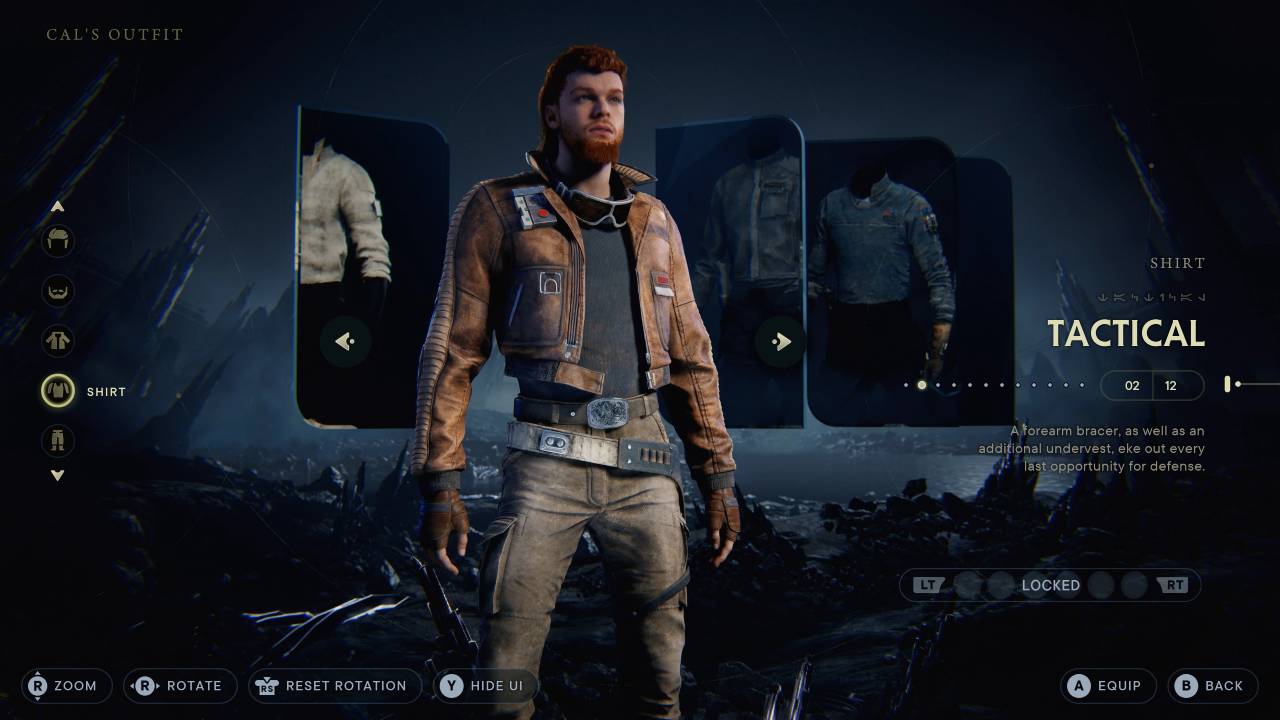 Jedi Survivor had a hard act to follow after  the success of 'Fallen Order'.
For me it brings in that same Star Wars flavour and gameplay goodness that the first game did. I've loved my playthrough of Jedi Survivor.
I am aware of issues that other PC gamers have had though, which have been vocalised across social media and forums.
Having played on an ASUS Z13 Flow with i9 processor, 16GB RAM and a NVIDIA RTX3050 at 120Hz refresh I only experienced lag on the opening screen and in some cut scenes. The install footprint is huge, so you'll need to be sure you have the disk space and I recommend using a higher speed SSD.
Gameplay itself @ 60fps was super fluid with zero issues.
There has already been a patch recently released and I suspect more to come, so for fellow PC players of Jedi Survivor, hang in there if you're having troubles, I suspect EA Games and developer Respawn will iron them out.
Jedi Survivor is an excellent game. One that I was able to be fully immersed in for hours on end. At the time of writing, if you're thinking of picking up Jedi Survivor, to be safe, go for the console version, and PC gamers, wait until The Force is compatible with your system.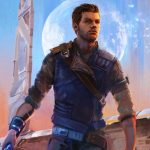 Star Wars Jedi Survivor (PC) Review
Game details
Released: April 2023
Rating: M15+
Platforms reviewed: PC
Genre: Action
Developer: Respawn Entertainment
Publisher: EA Games