Wii Sports was a true phenomenon.
As a packed in game with the Wii, it brought everyone from grandparents to grandkids together to beat the crap out of each other and put their shoulders out in a match of boxing. And poof, just as the Wii ended, so did the silly and fun shenanigans in so many households.
Can Switch Sports recapture that energy?
If you have played Wii Sports, then this should be an easy sell. If you are keen for some of that family fun time again, then this will tick most of those boxes. If you didn't then allow me to explain why this is far too much fun at times as a party game.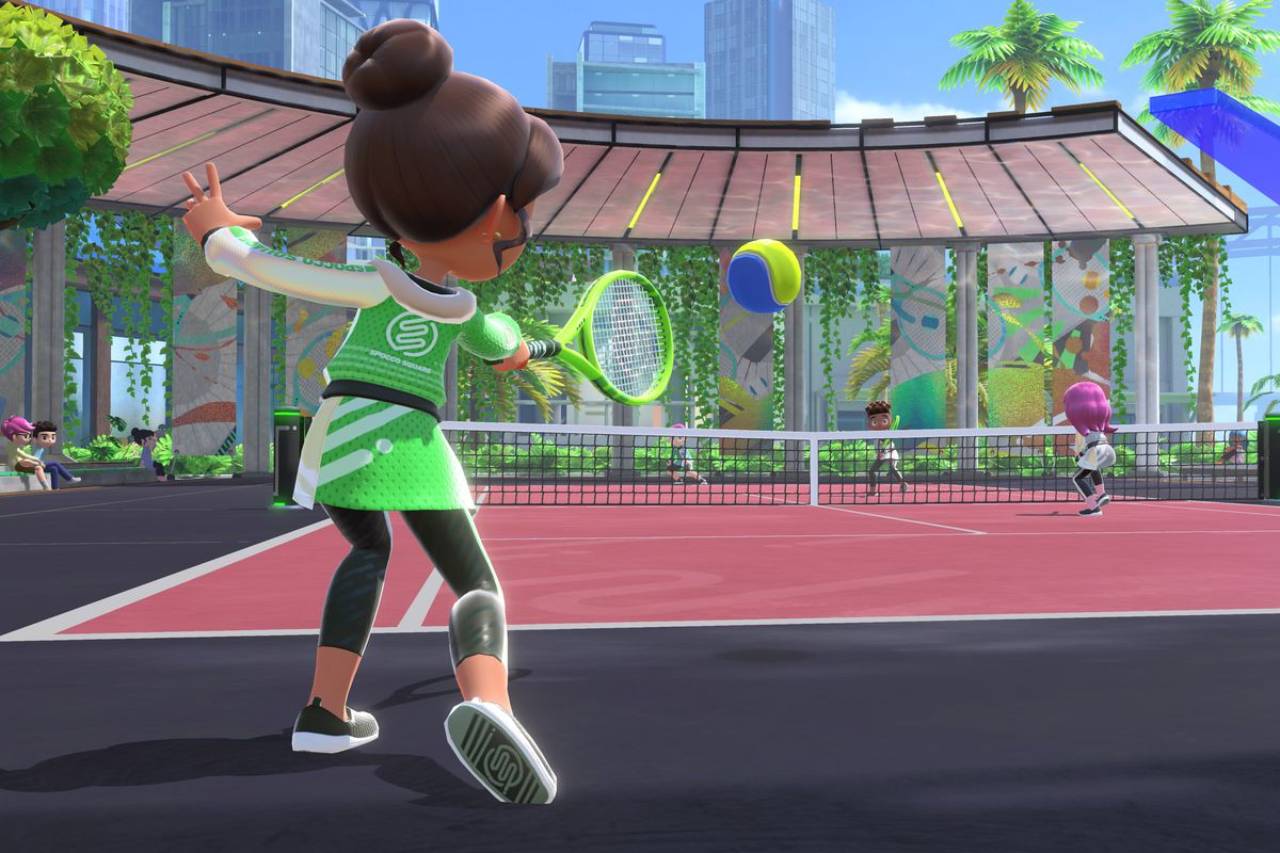 Switch Sports has you strapping the joycons to your hand to play some sports.
You knew those straps you put in a drawer would come in handy one day, well that day has come so go find that drawer. This one only comes with Soccer, Volleyball, Bowling, Tennis, Badminton, and Chambara.  Chambara is basically a sword game but with fun foam sword things.
Volleyball, Tennis and Badminton are relatively similar in that they all have a quirk with how to hit the ball/shuttlecock, but for the most part you are learning how to hit it, then get it over the net. Volleyball feels more awkward as there are phases where you bounce it to your teammate, how it bounces up and you slam it down. It's fun for a bit but mostly feels awkward.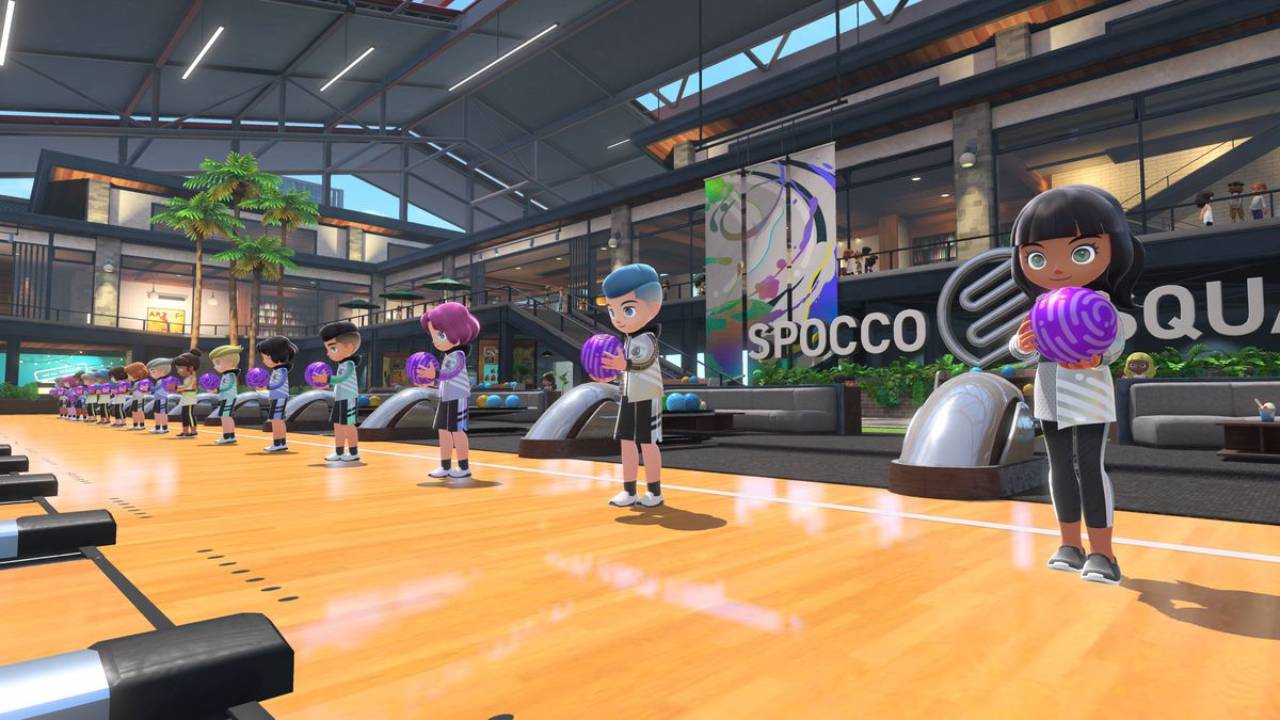 Bowling is an easy one, everyone has their turn to bowl.
You choose where you stand, aim the ball, then learn to spin it.  I eventually got pretty good at it, but even then I was busting some splits and getting unnecessarily angry at myself. It's a video game party classic for a reason, and as always, is fun as hell.
Chambara is weirdly cool. Basically you take swings, and if the other person blocks at the right angle it stuns you.  There is a real nack to making the right movements so the joy con controller reacts fast enough. Hit them enough times and they fall off the edge into the water. This one felt a bit harder to get a rhythm of, but once you do the game becomes competitive as hell.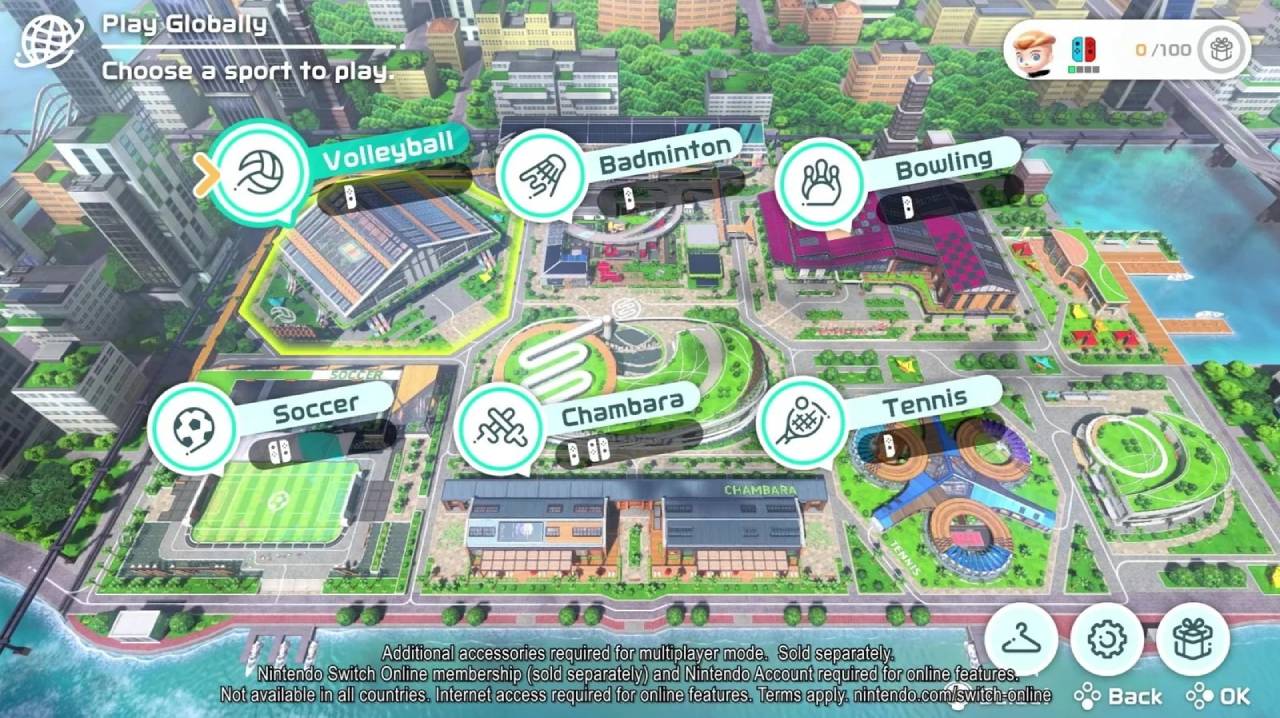 Soccer (yes it hurts my soul calling football soccer) is interesting.
The main game has you running around and doing certain movements to hit the oversized ball towards the goal. A bigger movement with both arms does a diving header, and you just got to score more goals.  This one requires 2 joycons for each person, so I only played this single player and I enjoyed the hell out of it.
1 on 1 becomes a crazy Rocket League feeling game as you run around the arena diving and trying to get the ball to float into the opposition goal.  2 on 2 or anything else like that becomes a bit too much and you spend too much time just running around the field at times that it can get boring.
The game has a cool challenge mode for bowling where you play a game with varying obstacles, which is fun.  This gives some extra value for single player, but really, the game is at peak awesome with other people.
You can play against randos, you can play against your friends online, and of course, you can play in your house with others. I definitely preferred it in my house with others as we all flailed around and had laughs as a whānau. Most of the games are easy enough for youngsters to pick up as my 8 year old was comfortably playing badminton without the instructions.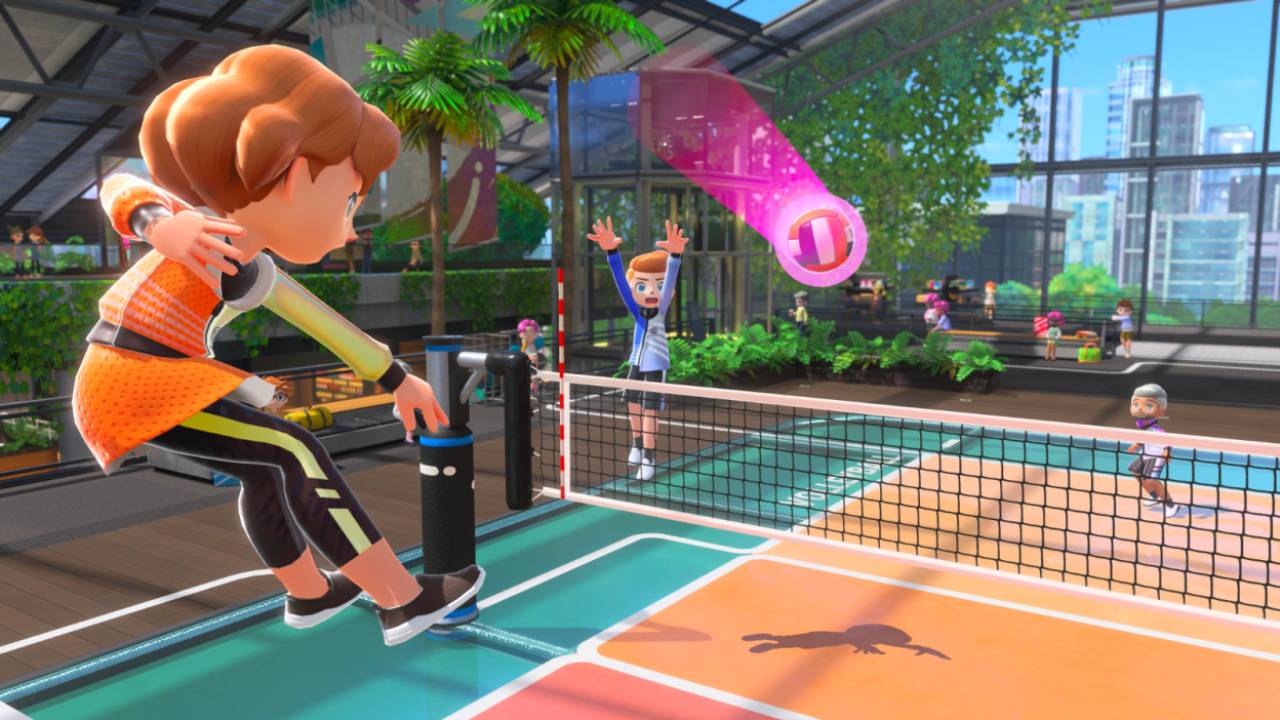 There were some minor missing things.
The character creator, which was deep as hell on the Wii version, is really lacking here. The character designs look better, but options are very limited. The other thing is if you buy the game digitally then you won't have the leg strap that is required for a soccer mini game, so I have no idea how good that game is.  Minor things, but notable.
Switch Sports for the most part captures the fun of Wii Sports.
It doesn't have the variety, but it is fun as hell to play with friends and whānau. Golf is supposed to be coming later which is cool as well, hopefully that is good.
The game will be a bit boring pretty fast if you are playing solo, but with a group of people, there is serious fun to be had here.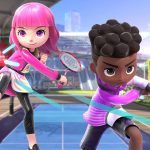 Nintendo Switch Sports (Switch) Review
Game details
Released: May 2022
Rating: G
Platforms reviewed: Nintendo Switch
Genre: Sports
Developer: Nintendo
Publisher: Nintendo