LA-based pop duo VOILÀ have released their new single "Long Story Short," a taste of things to come from their infectiously catchy upcoming record.
VOILÀ crafts pop anthems, blending various influences into their captivating sound. The title track of their new record, "Long Story Short", finds themselves reminiscing over a past relationship, thinking about what might have been and how their perception keeps changing every time they look back.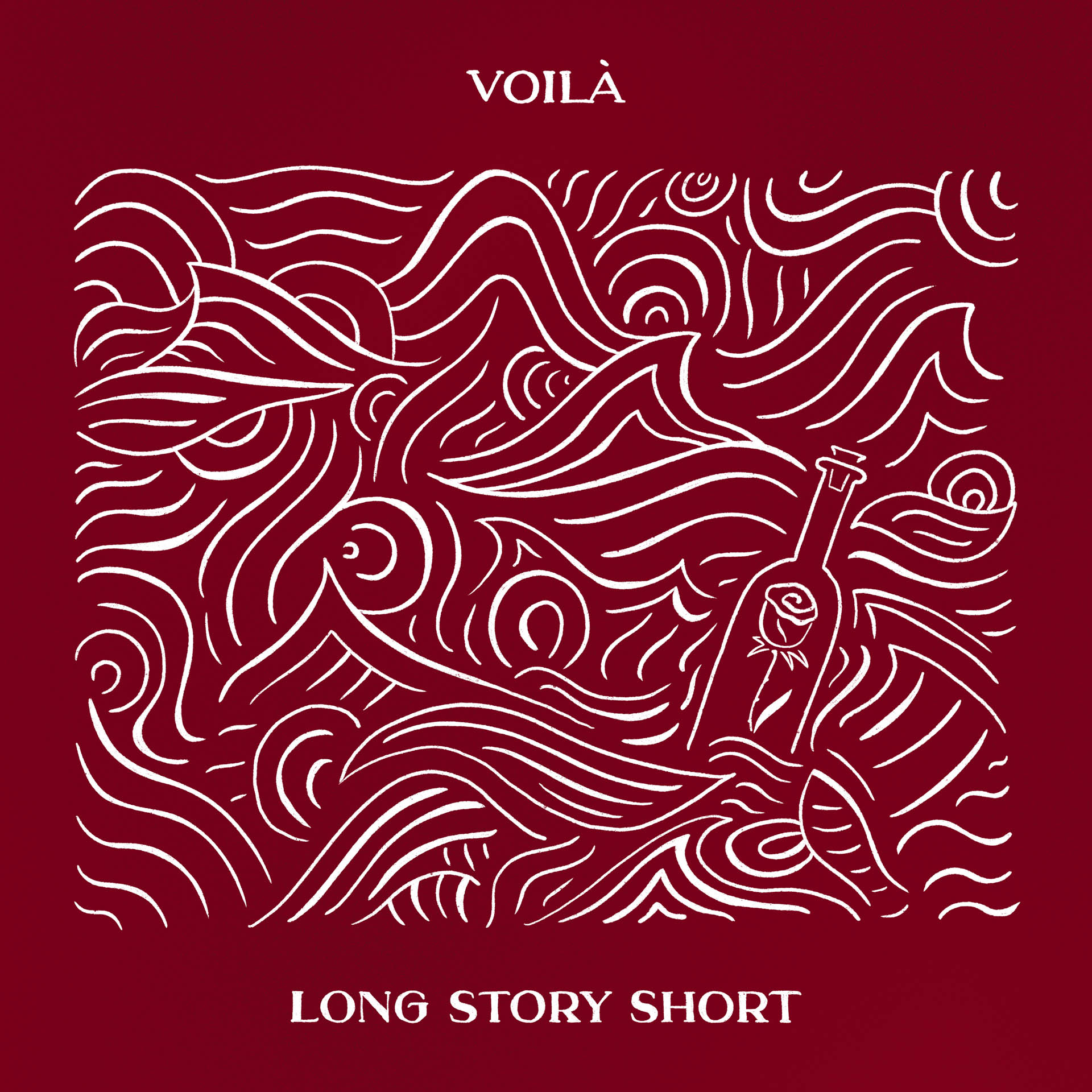 "I noticed when people ask me about a past relationship I just say 'well to make a long story short it didn't work out'. The song talks about what if you new the ending at the start of the relationship? Would you live through the wasted memories or just make a long story short and end it before it began." GUS: "This song also encapsulates the project as a whole for me – hence our calling it "Long Story Short!" Luke and I drew from past loves and unhappy endings to end up with these short 3 minute bite size songs that we now love. We made our long stories short and created something that we are really excited for the world to hear. These distilled stories encapsulate events that people can relate to and our goal is to help others get through their hardships through losing themselves in ours", the duo explains.
Luke Eisner and Gus Ross formed VOILÀ while studying music at the University of Southern California. Prior to pairing up, the two had been searching for a situation where they could pool their talents as songwriters, singers, and producers. Since joining forces, the duo have come to craft a sound that is truly unique with their innovative electronic production and catchy pop-rock atmospherics.
Select career highlights include praise from the likes of Billboard, Pandora, and Ones to Watch, BBC Radio, and support from Kesha, The Fray, X Ambassadors, and Walk The Moon. In addition to the 11+ million streams on their music to date, Luke is also the lead in the Netflix romantic comedy, "Tall Girl," produced by MCG.
Long Story Short is out May 22nd, 2020.
Everyone that works on STG is a volunteer. If you like the site and it's contents please think about donating. Even a small amount helps keep the servers running.