On the 13th of December 2019, Shady / Aftermath / Interscope Records will release a triple-length edition of his ground-breaking, Grammy Award-winning album The Slim Shady LP on vinyl and CD. Pre-orders for The Slim Shady LP (Expanded Edition) are available now.
Comprised of 30 tracks, the three-LP/three-CD edition of The Slim Shady LP features 10 bonus tracks, including rarities, a cappella versions, freestyles, and instrumentals. Earlier this year, Eminem celebrated the 20th anniversary of The Slim Shady LP with a digital release of the expanded edition, marking the digital-download and streaming debut of many of the album's bonus tracks.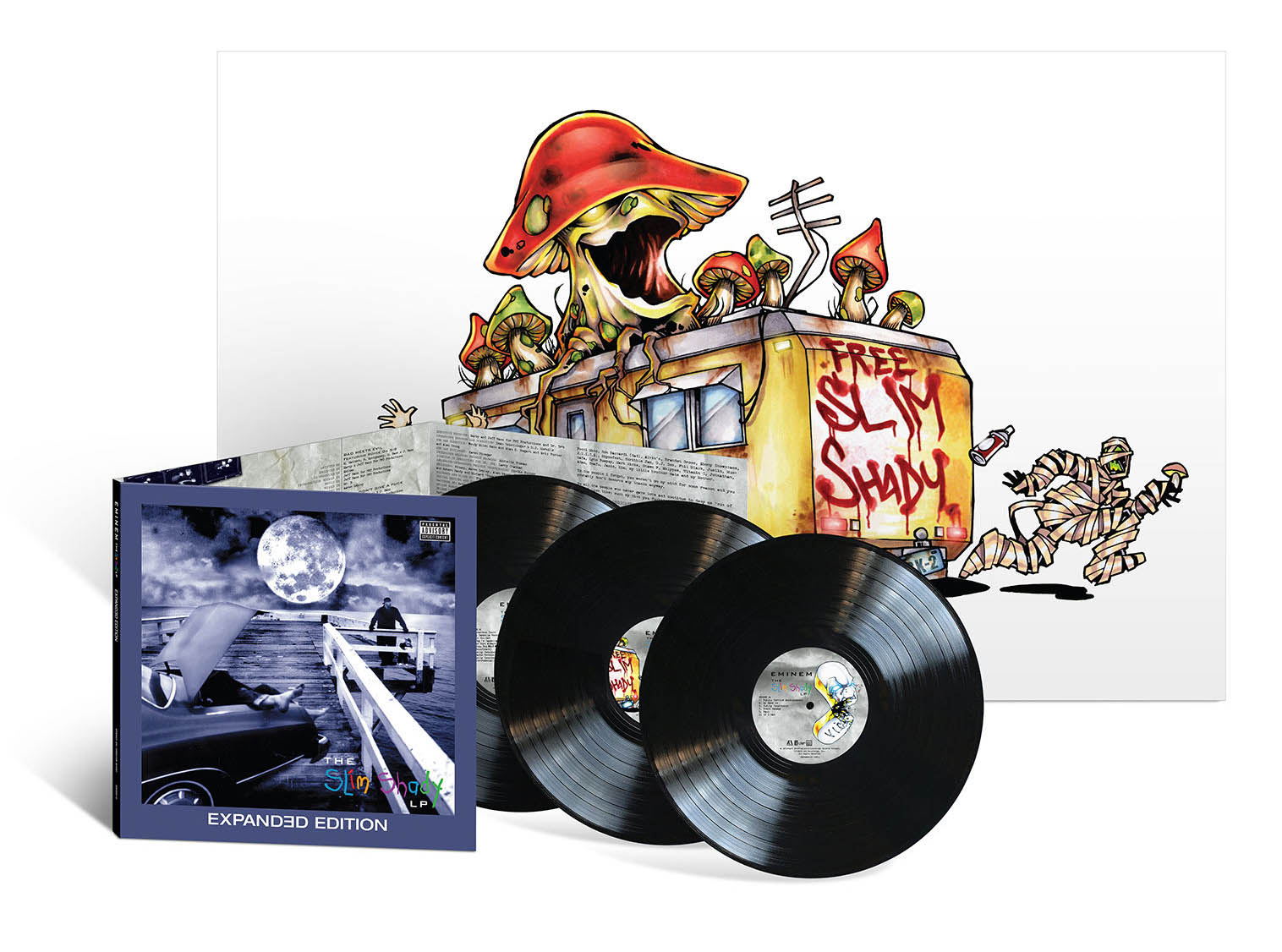 Originally arriving on the 23rd of February, 1999, The Slim Shady LP debuted at #2 on the Billboard 200 and later won the Grammy Award for Best Rap Album. Ranked at #275 on Rolling Stone's list of the 500 greatest albums of all time, Eminem's four-times-platinum major-label debut includes the double-platinum single 'My Name Is' (winner of the Grammy Award for Best Rap Solo Performance).
In addition, the album features such iconic tracks as 'Guilty Conscience' and '97 Bonnie & Clyde.'