The Carpenters are getting the royal treatment. 
Carpenters With The Royal Philharmonic Orchestra is set for release worldwide December 7th 2018 by A&M / UMe. Featuring timeless hits and favorites, the album pairs Carpenters' original vocal and instrumental tracks with new orchestral arrangements from Carpenter, conducting the Royal Philharmonic Orchestra (RPO) at Abbey Road Studios. It is available now for preorder in digital, CD and 180-gram 2LP vinyl LP formats. The vinyl set will be released February 8th, 2019.
With their 1970 chart breakthroughs of "(They Long To Be) Close to You" and "We've Only Just Begun," Richard and Karen Carpenter set a new standard for melodic pop that has never been surpassed. With over 100 million in sales, Carpenters are among the all time most successful artists in recording history. The long hit list also includes "Rainy Days And Mondays," "Top of the World," "Yesterday Once More" and "Superstar."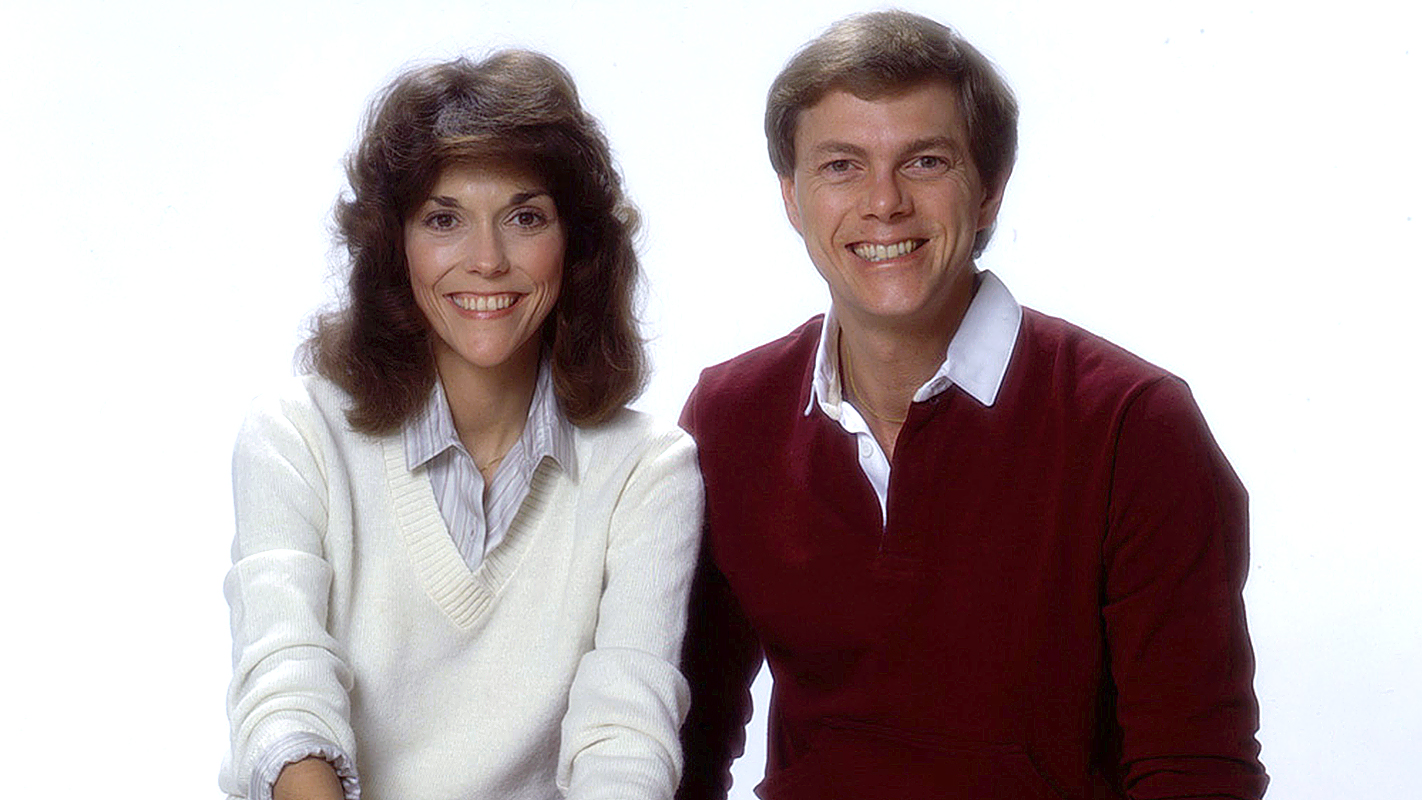 On the heels of RPO successes with Elvis Presley, Aretha Franklin, Roy Orbison and The Beach Boys, Carpenters With The Royal Philharmonic Orchestra marks the first time the series has the actual artist playing key roles in the recording process. Richard Carpenter served as the album's producer, arranger and conductor.
"I think that's what makes it very special: the fact that it's his music and he knows it and that he was there from the start," says Royal Philharmonic orchestral manager Ian Maclay. "It's not somebody else interpreting, which is what normally happens." 
The fusion of Richard's production genius, the duo's harmonies and Karen's immortal vocals make Carpenters both endearing and enduring.
In 2016, Carpenters returned to the UK album charts, climbing to No. 2 with the compilation The Nation's Favourite Carpenters Songs. 2017 saw the release of the best-selling 12LP Carpenters Vinyl Collection.
Starting today, the first two tracks from Carpenters With The Royal Philharmonic Orchestra, "Yesterday Once More" and "Merry Christmas, Darling", are available for streaming and immediate download with digital pre order. On November 16th, 2018, "Ticket To Ride" will become available.
August 13th to the 16th, 2018, Richard Carpenter and the Royal Philharmonic Orchestra convened in Studio 2 at Universal Music Group's Abbey Road Studios in London, the storied room where The Beatles, Pink Floyd and other legendary artists have recorded some of the world's most cherished music.
Richard and the RPO recorded the new arrangements to complement the original recordings of Carpenters' core band, including vocals and drums by Karen, keyboards and vocals by Richard, woodwinds by Bob Messenger and guitar by Tony Peluso.
The Carpenters' original recordings also feature a who's who of guest musicians including Joe Osborn on bass, Hal Blaine on drums, Chuck Findlay on trumpet, Earle Dumler on oboe, Tommy Morgan on harmonica, Buddy Emmons on pedal steel and Tom Scott and Doug Strawnon sax.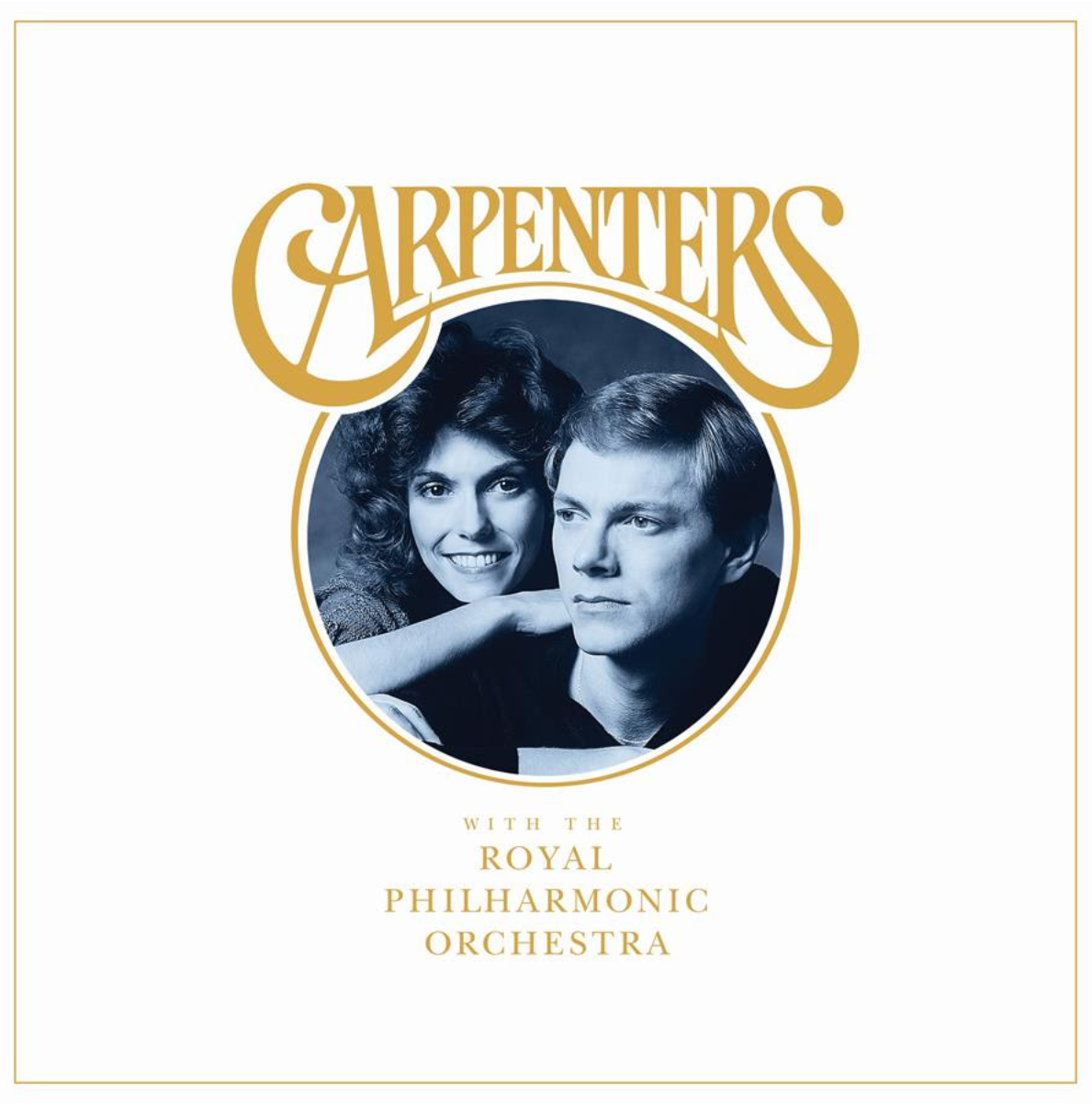 Hear them again, for the first time, on Carpenters With The Royal Philharmonic Orchestra, which many Carpenters fans consider the duo's 15th studio album, and a must-have addition to their collections. It's the first time since 2001's As Time Goes By that a full album of newly released material has been made available.
The project gave the Carpenter the opportunity to set his classics on a larger stage. While he calls the original "(They Long To Be) Close to You" a "perfect record, everything about it," he had to resist the temptation an arranger faces when given the arsenal of a 70 plus piece orchestra. 
"'Close to You' called a sparse string arrangement," Carpenter explains, adding that he would have liked to have had more players, for a richer sound, had he been given the resources. "In the second and third verses, it sounded a bit thin because there are only 10 violins playing it.  Now we've quadrupled that. So anyone with the ear for it will hear it immediately. It's the same line, but richer because there are so many more players."
Other early Carpenters classics, such as "We've Only Just Begun" and "Merry Christmas, Darling," were treated similarly: orchestrations expanded, but with restraint.
"There have been more than a few times when I have thought, "I wish I could have a second crack at that," Carpenter says. "And there were places where things could be augmented without overdoing it. That's the trick."
The essential Carpenters singles can be heard on Carpenters With The Royal Philharmonic Orchestra, which also delivers beloved album cuts including "I Just Fall in Love Again" and "This Masquerade" – chart hits for, respectively, Anne Murray and George Benson, but songs recorded years earlier by The Carpenters. "These refreshed tracks more that ever showcase Karen's remarkable voice," Richard says. "And that to me was reason number one for undertaking the project."
The Carpenter Sound, like you've never heard before, on Carpenters with The Royal Philharmonic Orchestra.
[rns_reactions]