Kiwi rock icons Shihad have released their 10th studio album OLD GODS which today has debuted at #1 on the NZ Official Top 40 Albums Chart.
The chart debut marks the sixth #1 album for the band, crowning them the New Zealand act with the most #1 albums in history, a record which Shihad previously shared with Hayley Westenra, with five #1 albums each.
"We are stoked beyond belief to be number 1 in NZ again! Massive thanks to all our fans who bought the album. Your support means everything to us. Thanks for waiting for 7 years! We are honored and humbled" says Jon Toogood.
"Also, huge thanks to Warner Music NZ and everyone in our management team at Unified for their belief in what we were trying to do with this album and for their unwavering support and all their hard work. We couldn't have done it without you. And lastly, to our producer Adam Spark – you made Old Gods sound exactly the way we wanted it to. Huge. You rule. Now go Play it loud – J"
 Previous chart-topping Shihad albums include triple-platinum THE GENERAL ELECTRIC (1999) featuring the Gold certified single 'Pacifier', 2x Platinum PACIFIER (2002), which featured three Top 40 singles – 'Comfort Me', Everything' and 'Run' – as well as BEAUTIFUL MACHINE (2008), IGNITE (2010) and FVEY (2014) all of which are certified Gold.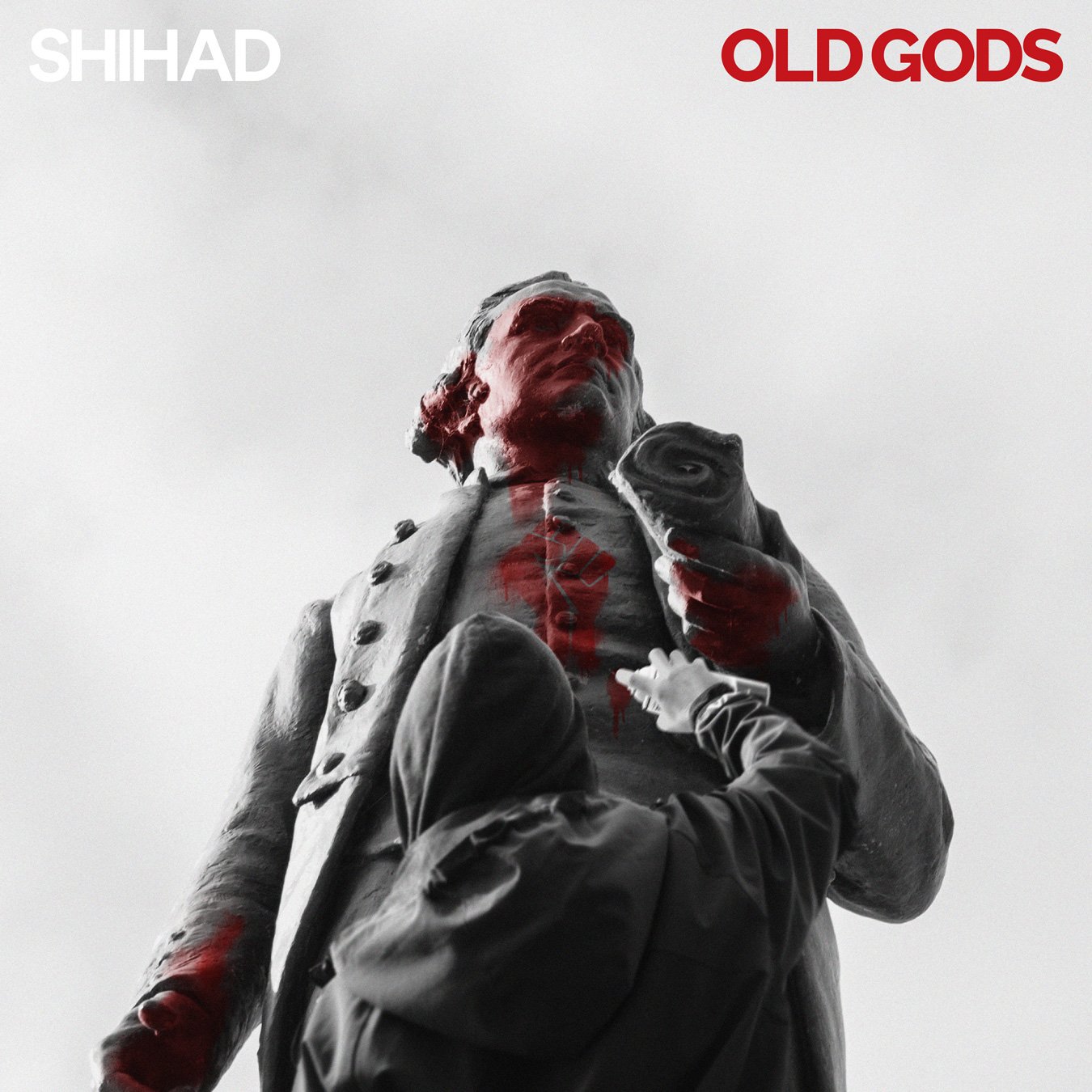 Adding to their string of successes, four tracks from the OLD GODS album also make the Official NZ Hot20 chart including 'Empire Falling', 'Tear Down Those Names', 'Mink Coat' and 'The Hill Song'. The band's anthemic single 'Feel The Fire' is currently sitting at #3 on the NZ Rock Radio charts which their recent cover of Split Enz's 'I Got You' previously topped for a staggering – and record breaking – 26 weeks.
OLD GODS is a furious call for change that is being echoed around the world.
"It's a call to arms, but it's also a fuck you to people who think they're getting away with robbing the bank. I can see you," says Toogood.
Such vitriol would amount to nothing were it not backed by the sonic apocalypse created by Toogood, drummer Tom Larkin, guitarist Phil Knight and bassist Karl Kippenberger. There may be an unmistakable heaviness to OLD GODS, but it's offset by a dexterity and musical telepathy that comes from decades of experience playing together. With the group exploiting the same dropped-G tuning on OLD GODS that they first utilised on FVEY, they also emulated the writing process for that album, getting together in focused two-week bursts across a period of three years.
"We wanted to take the aesthetic, the depth and energy and heaviness and forceful intent we discovered in the FVEY context but make it more colourful," says Larkin. "We could actually make it less bleak while not removing that kind of intensity."
 While the album rages against those who seek to destabilize and destroy the world we live in, it's also about sifting through the wreckage to find some things that can grow.
"It's very cathartic, this record," says Toogood. "But it's weirdly fun to listen to at the same time. It's the first album in a long time where there's nothing I disagree with."
Be a supporter of STG