Now recording their 7th studio album for a 2020 release, Shapeshifter continue to innovate while solidifying their status as New Zealand's premiere live electronic outfit.
The eagerly anticipated first taste is the single 'Break Me Down', combining the intensity of modern drum and bass with mature song writing and inspirational vocals – a combination the bands legion of fans know well.
On top of their upcoming summer New Zealand tour dates, Shapeshifter have just been announced as one of the 2020 Homegrown headliner.
The five-strong live line-up of PDigsss (vocals), Sam Trevethick (guitar/synths/sampler), Dan McGruer (synths/sampler), Nick Robinson (bass/synths/MPC) and Darren Mathiassen (drums) have created their very own heavy soul; a stadium-sized sound which adds layers of drum & bass, jazz, funk, rock and electronica to solid bass culture foundations.
Written on tour in the London studio of Brad "Baloo" Ellis (Nextmen, Wilkinson, Little Mix, Plan B) the tune has already been a highlight of live performances at New Zealand's biggest festivals including Homegrown and Bay Dreams.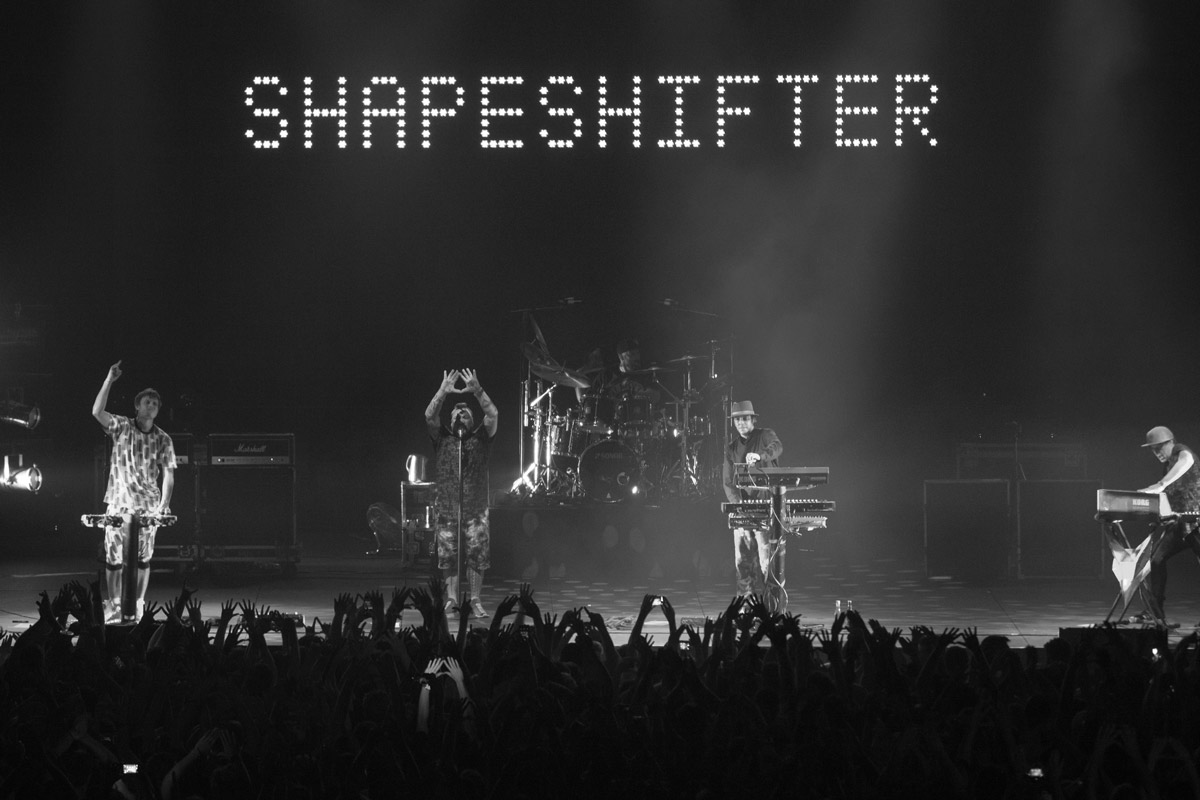 The flipside sees a remix by Aotearoa's hottest drum and bass producers right now: The Upbeats.  Constantly touring across the globe and releasing on the world's most prestigious drum and bass labels, Dylan Jones and Jeremy Glenn bring their distinctive funk and vision to a reinterpretation for the post-midnight massive.
And rounding out the package is a video by acclaimed kiwi director Nick Dwyer, filmed on location in Japan with some of the biggest names in Japanese women's wrestling featuring in an authentic representation of the highs and lows of their sport.
Shapeshifter New Zealand Summer Tour Dates:
Friday 20 December 2019
Hawkes Bay Racing Centre, Hastings, New Zealand
Saturday 28 December 2019
Mount Park (Soper Reserve), Tauranga, New Zealand
Monday 30 December 2019
Rhythm and Alps, Wanaka, New Zealand
Tuesday 31 December 2019
Joes Farm, Whangamata, New Zealand
Friday 3 January 2020
Trafalgar Square, Nelson, New Zealand
Saturday 11 January 2020
The Matakana Country Park, Auckland, New Zealand
Saturday 21 March 2020
Wellington Waterfront, Wellington, New Zealand