New Orleans based trumpeter, keyboardist, producer and beatmaker known as Russ Liquid is ready to make his mark on Liquid Stranger's esteemed WAKAAN label. Dipping into the pool of experimental bass, and soul with a touch of influence from the UK bass scene, Russ Liquid delivers the formidable ECLECTRIC EP.
Featuring rhythmic breaks and earth shuddering vibrations NISABA leads the ECLECTRIC EP into full throttle with its electrifying expressions. Elsewhere, NUSKA is a concoction of eerie wubs and dazzling drum breakdowns whilst INANNA truly showcases Russ Liquid's ability as an instrumentalist with a gift for merging riffs with heavy bass rumbles. DON'T LEAVE ME takes the EP to soulful dimensions with a  mesmerising vocal and stutteringly smooth drums lines, that emerge amongst an calming, yet hair-raising ambience. Drawing the EP to a monumental close, GUARDIAN accelerates the EP up to speed with face rattling basslines demonstrating impeccable sound design from the multitalented beat maker.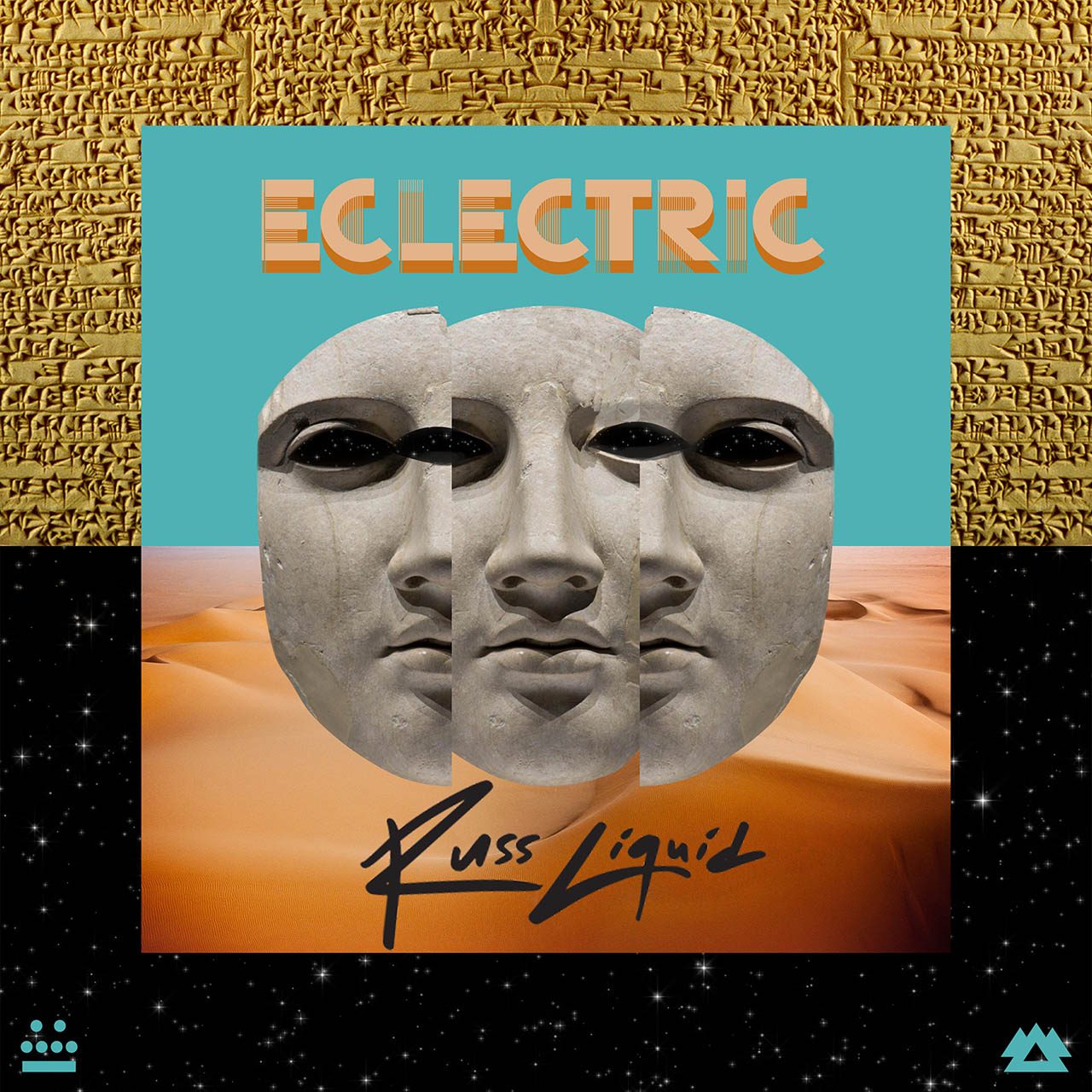 Russ Liquid has firmly placed himself within his own lane of bass music that few could attest to, with its sound versatility and genre defying bravery. Emerging on the scene back in 2011 with his Purple LP and follow up album Foreign Frequency, the producer and collaborator has turned the heads of many, working with the likes of Gramatik, Griz, Michal Menert and SunSquabi to name a few. Continuing to create a joyful sense of synergy in his high powered shows and multidimensionality on his productions, it's no doubt you'll witness Russ Liquid continue to rise above the ranks.
Russ Liquid – ECLECTRIC EP  is out 1now via WAKAAN.