Experimental psych-rock-synthwave trio MCP are releasing their debut self-titled EP via streaming platforms and a physical vinyl edition.
The vinyl package, with a limited run of only 150 records, is a throwback to the iconic newsagency and comic book store record/book combos of the 70's and 80's, and will be available only at independent record stores across the country.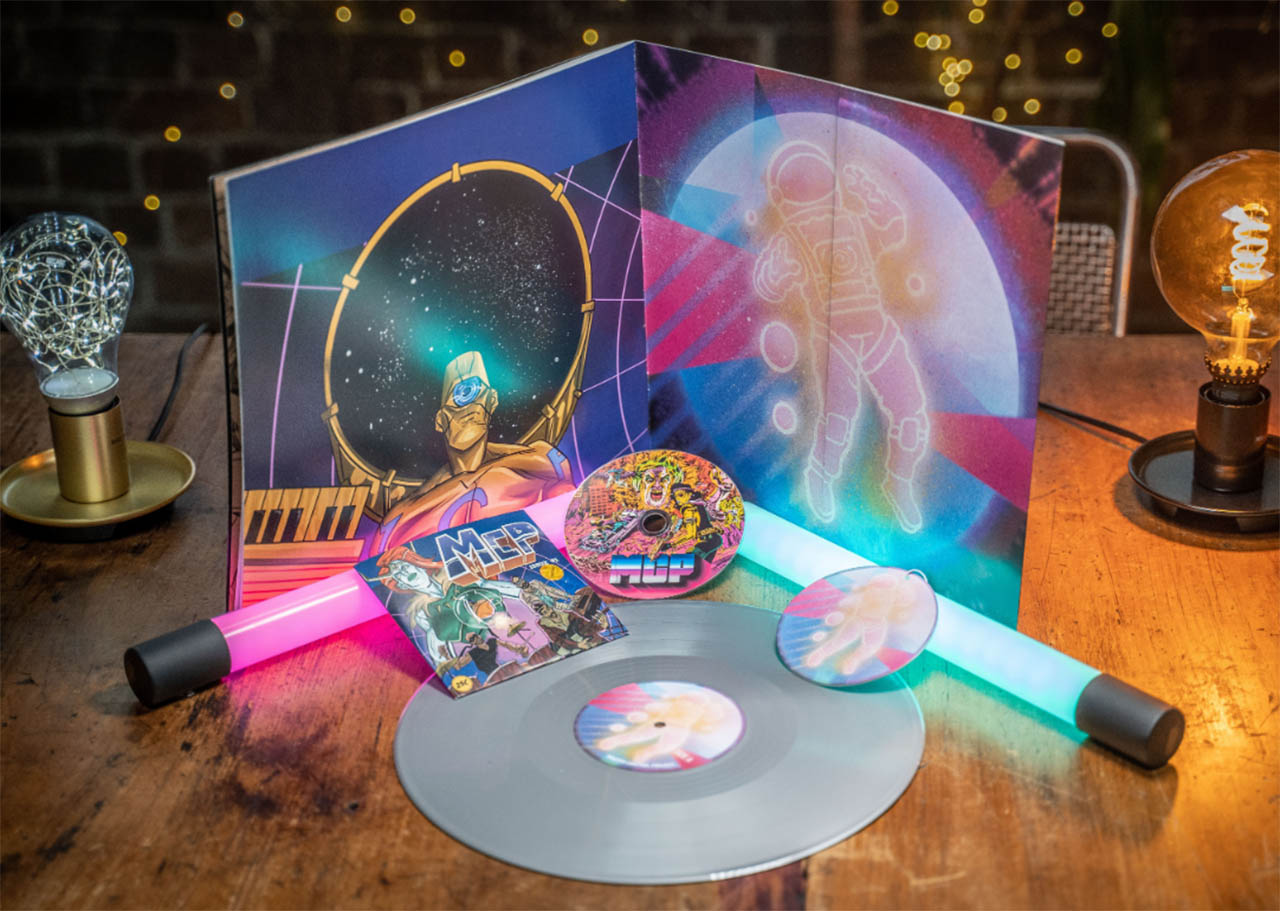 Included in the package is a ten-page graphic comic-style novel (written by Wes, the bass-player of the band, that tells the story of a great battle to save planet Earth, leading to alien abductions, secret underwater pyramids, a giant she-hulk warrior and the greatest concert never performed). A car air freshener (with artwork by Sindy Sinn), and a sticker pack including artworks by artists from each previous MCP release (Sindy Sinn, Nick Potts, Ben Toupein, Jeremy Lord, Jeswri, Steven Dai).
The six track EP is best described as a cinematic space odyssey – mysterious, genre-defying and retro and futuristic at the same time. It includes two unreleased songs: 'Master Control', a Stranger Things meets Star Wars epic banger, showcasing the band's genetic make up: drums, bass and a tonne of synth.
The second is 'The Blade', a Samurai's delight, an homage to the classic 80's Chinatown, Kung Fu and Karate action movies. Both new songs were mixed and mastered at Studios 301.
Wes explains, "I watched American Ninja 1 and 2  hundreds of times as a kid, so I wanted to make a song that paints a picture of Ninjas dressed in black, gearing up to do some bad shit – it's the bad guy song, a song for the villains reaping revenge".
MCP releases Friday, 22nd April, 2022 and record stores on Record Store Day, Saturday 23rd April, 2022.
Be a supporter of STG