James Reyne is dipping back into the Crawl File, hitting the road to celebrate the 40th anniversary of Australian Crawl's first greatest hits collection.
To coincide with the tour, Crawl File is being reissued on vinyl by Universal Music.
Crawl File plays like a classic gig, opening with the band's debut single, 'Beautiful People', and closing with their most popular live song, 'The Boys Light Up'. In between are some of the most-loved Australian songs of all time, including 'Reckless', 'Errol', 'Oh No Not You Again', 'Lakeside', 'Downhearted' and 'Things Don't Seem'.
As one fan noted, "I can put on this album and almost feel the sea spray and the late summer nights."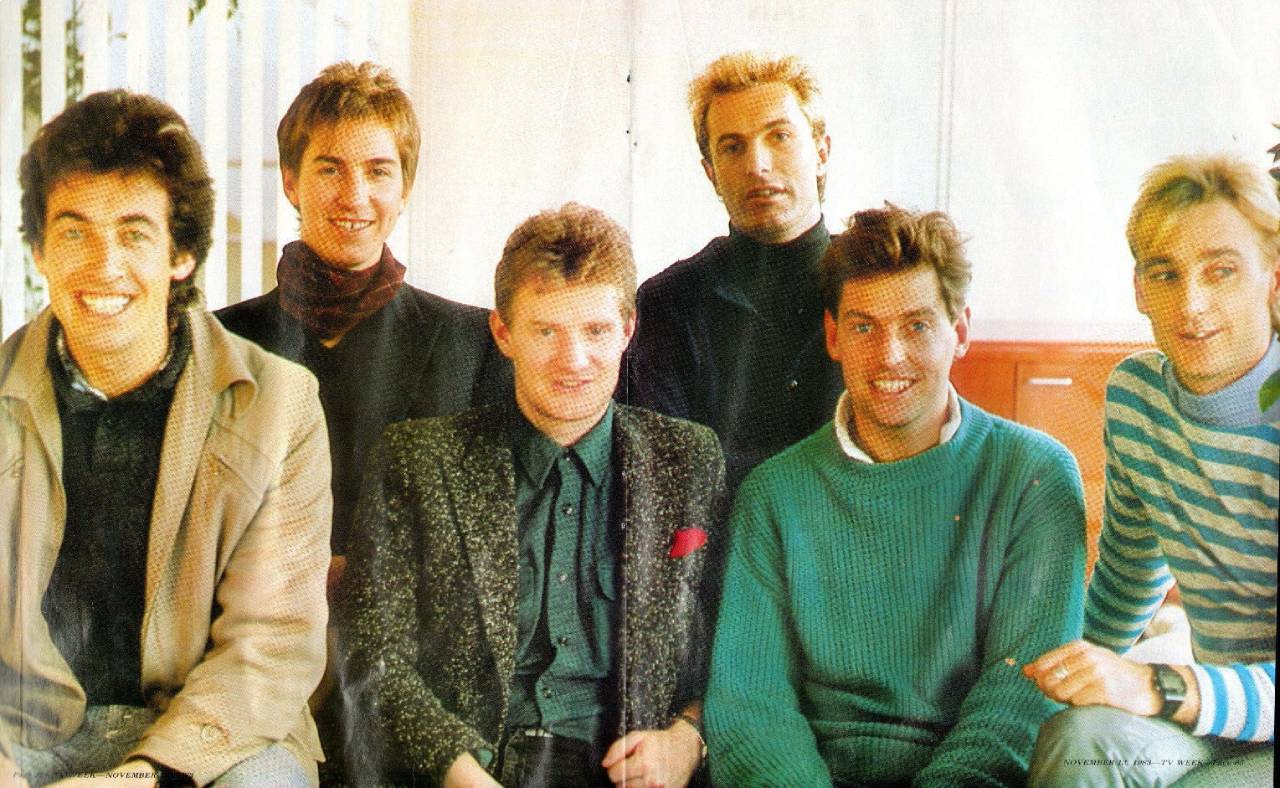 Just a snippet of any song is enough to take you back: "The garden's full of furniture, the house is full of plants … Had an experience bizarre … I would give everything just to be like him … Let me tell you 'bout two young lovers that lived on the coast … All them summer rubbernecks kept coming to panel-van the street … Broken dreams that never really started … Things justa don't seema to be going right … She don't like that kind of behaviour … Hopes are up for trousers down … The garden it is dorsetted, that lady she's so corseted."
The wordplay is magical; the songs are unforgettable. What a sing-song dance, what a performance. Rah-rah, hey!
Fun fact: Crawl File's distinctive artwork was co-designed by Buster Stiggs, who had been the drummer in The Swingers and Models.
Crawl File was the biggest Australian best-of of 1984, hitting #2 on the charts (kept out of top spot by the year's biggest compilation, Choose 1985, which spent nine weeks at #1).
The best-of capped a bittersweet year for James Reyne and Australian Crawl. The band sponsored 1984's Bells Beach Surf Classic, James won a Logie for Most Popular New Talent following his starring role in the hit mini-series Return To Eden, Australian Crawl won Most Popular Group at the Countdown Rock Awards, but then the band was rocked by the death of Guy McDonough and a planned US tour was cancelled.
James Reyne is an artist who doesn't live in the past. But occasionally he pays it a visit.
"It was all a long time ago," James reflects, "and sometimes I feel like it was another person who lived that life.
"But I'm still making music and I'm still on the road. Australian Crawl was a great apprenticeship."
Catch James Reyne with an 8 piece band – guitarists Brett Kingman and Josh Owen, bassist Andy McIvor, with Sean Johnson on keys, drummer John Watson (who was part of Australian Crawl with James) and backing singers Melinda Jackson and Nicky Kurta– as they roll out this initial run of dates, with a further 2 announcements to come.