Emeli Sandé is rightfully back in the spotlight after announcing the November 17th, 2023 release of her new album 'How Were We To Know' and having her recent single 'There For You' premiered by Zoe Ball on Radio 2.
Now her resurgence gains traction as she unveils the album's title track as her brand new single. It's one of Emeli's finest vocal performances, and one that will remind fans why they fell in love with her in the first place.
'How Were We To Know' is full of drama and spectacle, as Emeli masters the art of the slow-build by opening with a devastating wolf-cry of a falsetto, enveloped by soft keys and swooning strings. While she sounds fragile at first, her delivery grows steadily more resolute as she absolves herself, and her lover, of any blame for this fractured relationship. At the climax she unleashes the full force of her voice, letting it soar, belting with unfiltered emotion. The song is a triumph, showcasing an artist at the very height of her powers.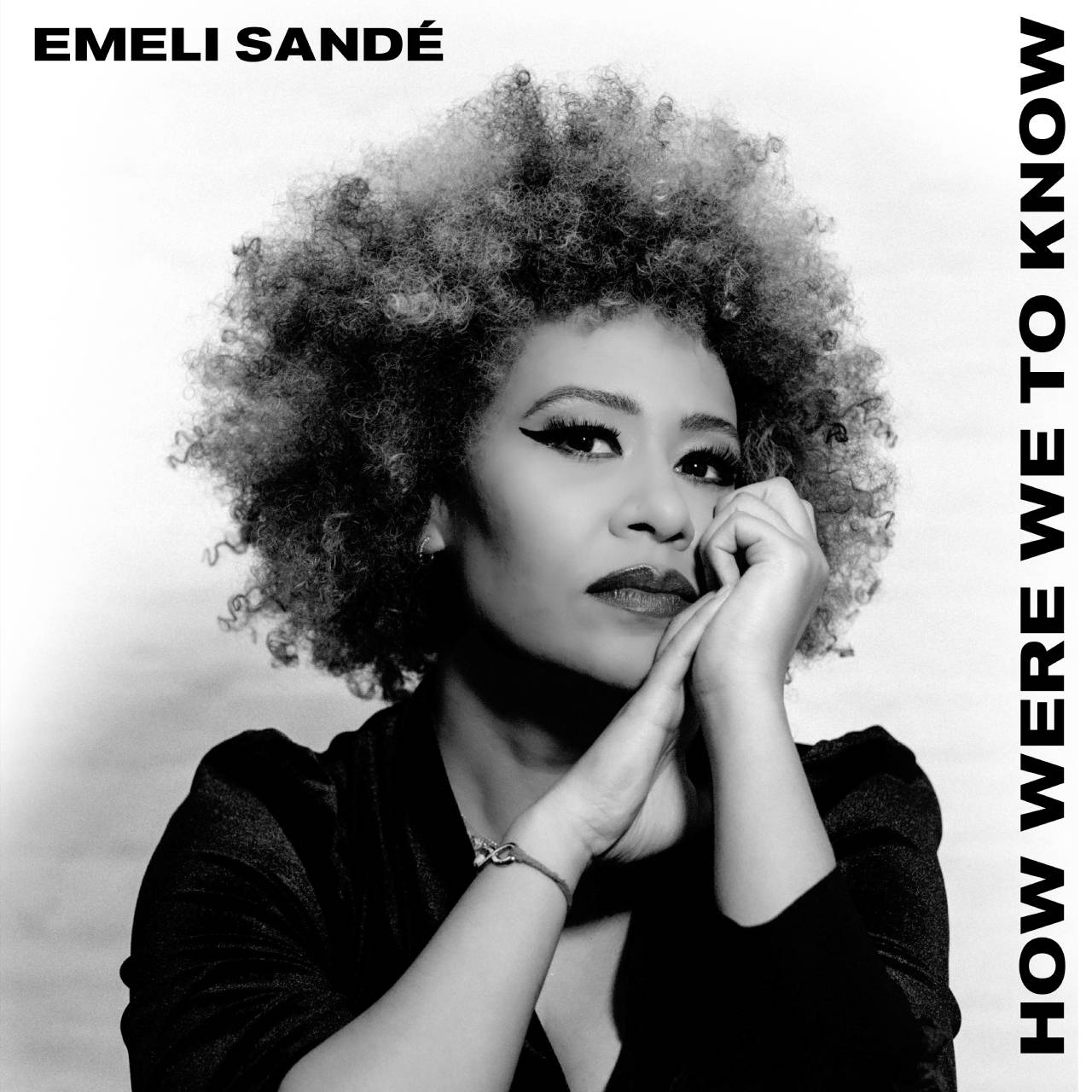 Emeli says, "I wrote "How Were We To Know" at a time in my life where I was reconciling with myself after the end of a relationship that left me undone and re-evaluating my view on love and life. I was highly emotionally charged the day I wrote, and recorded it with Chris Loco and Phil Leigh and the lyrics and melody seemed to flow out effortlessly as the chords began to play.
There will always be a period of anger, disappointment and blame at the end of a relationship but carrying those emotions can make life so much heavier than it needs to be. To fall in love takes bravery, vulnerability and completely letting go of logic. To me, love is a return to innocence which can often leave you naïve to the realities of life. Although the end can be brutal and leave you devastated, it's unfair to punish yourself for giving your all and trusting in love. I see this song as a plea for understanding and compassion for yourself and former relationships. In both life and love there is no way of knowing the ultimate outcome of any situation."
The song was written by Emeli, Philip Leigh and Chris Loco, who also produced it.
The official video for the song was directed by Tom Stoddart with Iona Magnus as creative director and producer, and Kedrick Wasley as director of photography – watch it HERE. It's a deceptively simple concept, but one that magnifies the song's emotional heft as Emeli performs directly to the camera while a team of stylists and make-up artists transform her as we watch – an apt metaphor for a song about change, personal growth and vulnerability.
Emeli adds, "This was one of my favourite videos to make, working with Tom, Iona and Kedrick was a fantastic experience! Working with them made it possible for me to express true emotion on the shoot. Their sensitivity and passion was so inspiring, they created an environment in which I felt safe to be vulnerable on camera. Singing a personal message down the camera lens allowed me to focus and channel all of my emotions into one place, and speak directly.
We all shared a vision of the emotion we wanted to capture and the double-layered message we wanted to convey – The show must go on! A career within the music industry can be wonderfully creative and glamorous but it would be dangerous to forget it is an industry. It can present difficult days where you can feel lonely and must dig deep to find ways to continue. The simplicity of the performance to camera allowed me (within the chaos of the scene) to express the deep meaning of the lyrics in the song."
Both 'How Were We To Know' and 'There For You' are representative of the wealth of emotions that Emeli charts throughout her new album. It's full of the highs and lows that come with love in all its forms, from the rush of a blossoming new love to the heartbreak that comes when romance unravels. And those experiences resonate through the soul-stirring qualities of Emeli's timeless vocal gift.
'How Were We To Know' is available to pre-order. Album bundles from her official store add a signed bonus 'Live At Leeds' CD, which was recorded during her show at the City Varieties Music Hall on May 28th, 2022.
Already confirmed to headline the Royal Festival Hall on November 11th as part of this year's EFG Jazz Festival London, Emeli will now also play Magic Radio's Magic at Christmas extravaganza at the London Palladium on November 25th alongside Rick Astley, Simply Red and Texas.
Since breaking through in 2012, Emeli Sandé has become one of British music's biggest success stories. Her debut album 'Our Version of Events' spent a total of 10 weeks at #1, reaching 8 x Platinum status as it became one of the best-selling albums of the decade. She has also twice topped the singles charts and scored another nine Top 10 hits, contributing to 25 million+ career sales to date. She excels in the live arena, as demonstrated by headlining London's O2, recording an early Royal Albert Hall show for a subsequent live album, touring as guest to Coldplay and – of course – her unforgettable performances at the opening and closing ceremonies of the 2012 Olympic Games in London.
Her many awards include four BRITs, three MOBOs and two Ivor Novellos.
Be a supporter of STG