Mega-hit, Singer / Songwriter and Production pop duo LOOTE have dropped a lyric video today directed by Ryan Schaefer for their new single "This Is How U Feel," which is now surpassing one million streams.
It marks the second single off their forthcoming Heart Eyes EP, (out April 24th, 2020) to hit one million streams in one week, following the release of their first single "All The F**king Time."  The "Heart Eyes" EP is being supported by LOOTE'S first national headlining tour kicking off April 14 in Chicago. 
In the "This Is How U Feel" video, the duo shares never-before-seen baby photos, hand-made notes and art, along with Halloween costumes. It's an intimate and personally curated work for the fans. 
Watch the video above.
LOOTE has collaborated with Cheat Codes & Demi Lovato,  Joe Jonas, Shawn Mendes, David Guetta, and Zara Larsson, generating over 750M streams and 4M+ monthly listeners.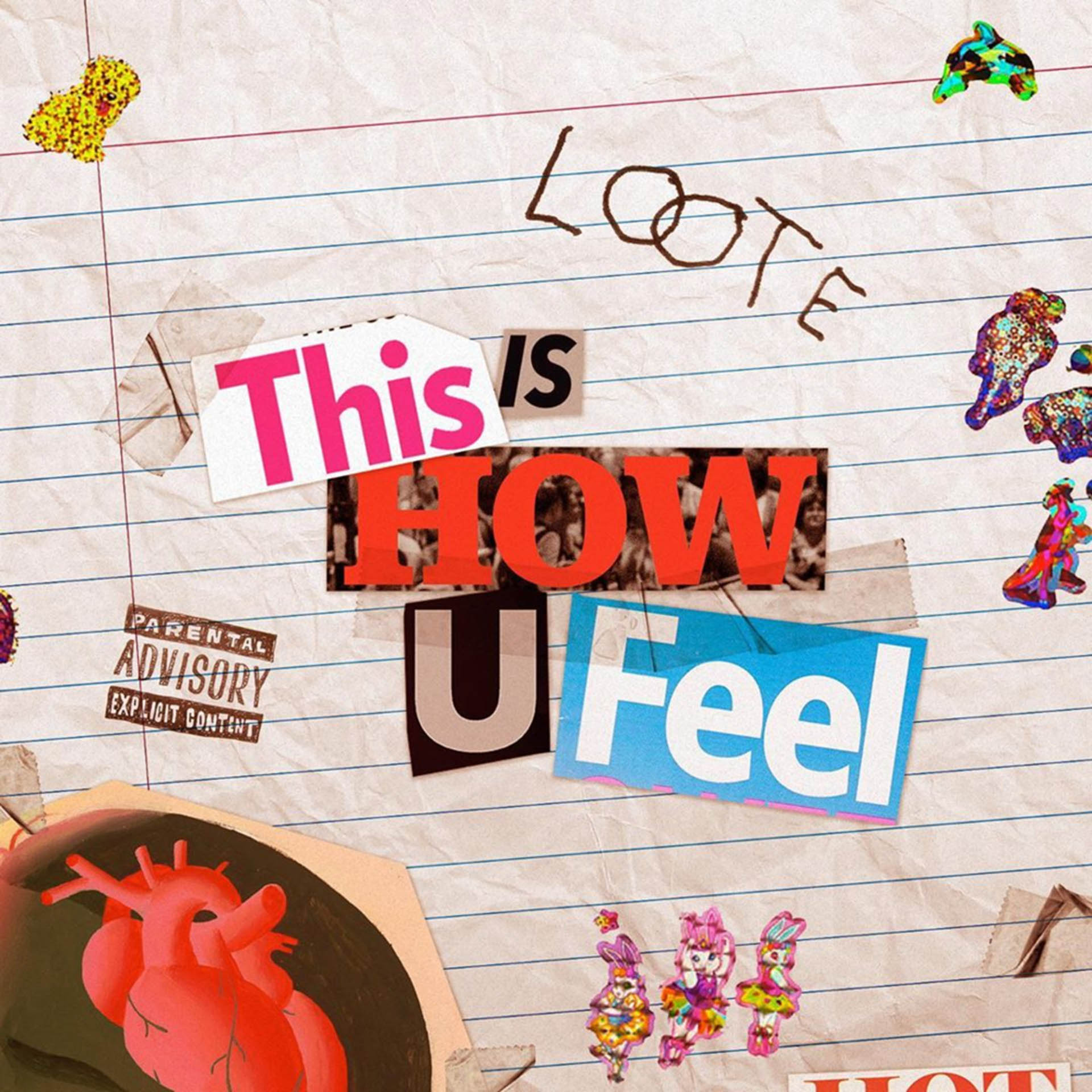 Jackson Foote and Emma Lov (LOOTE) artfully fuse alternative, electronic, and pop elements on their brightly penned new track, which invokes the feeling of being in love for the first time.
Emma Lov and Jackson Foote have quietly positioned themselves for pop ubiquity. The group's 2018 debut EP generated nearly 150 million cumulative streams in under a year. They averaged more than 8 million monthly listeners on Spotify; "High Without Your Love" and "Your Side of the Bed" both leapt past the 40 million-mark, while superstar Joe Jonas lent his inimitable pipes to "Longer Than I Thought."
In between supporting Eric Nam on tour and performing at the Hot 100 Festival, they attracted critical acclaim from the likes of Billboard, Idolator, Baeble, Substream and many more.
Jackson co-produced and co-wrote Zara Larsson's "Ruin My Life" which recently was certified gold. Additionally, the duo collaborated with David Guetta and Brooks on the 2019 smash "Better When You're Gone."
LOOTE Tour Dates:
April 14, 2020            Chicago                       Schubas
April 15, 2020            Toronto                       The Drake
April 17, 2020            Philadelphia                Voltage Lounge
April 22, 2020            Boston                         Brighton Music Hall
April 23, 2020            Washington                 Union Stage
April 24, 2020            Brooklyn                      Knitting Factory
May 12, 2020            San Diego                    House of Blues
May 13, 2020            Los Angeles                 The Roxy
May 15, 2020            San Francisco               Brick & Mortar