Following on from his epic EP release Crossing Borders Pt 2 and single, The Green earlier this year, Mike Mago returns with the perfectly captivating Always On My Mind. Enlisting the rising Dog Collective alongside him, Always On My Mind is out now via the esteemed Spinnin' label.
Always On My Mind marks Mike Mago's journey of new sound exploration and evolution, with catchy pop vocals that leads into a fun, funk filled breakdown. With its infectious melodies and dazzling riffs, this tune is  definitely one to remember as it sets to have you whistling along in no time, enchanting the minds of fans world-wide. Here's what the revered artist had to say on the release:
"'Always On My Mind' is a feel good song that aims to catch the hearts of many, yet is unique in its own way. I feel originality and pop is a rare combination these days within dance music. My entire musical development is based on connecting people with positive energy through the music that I make without losing my authenticity."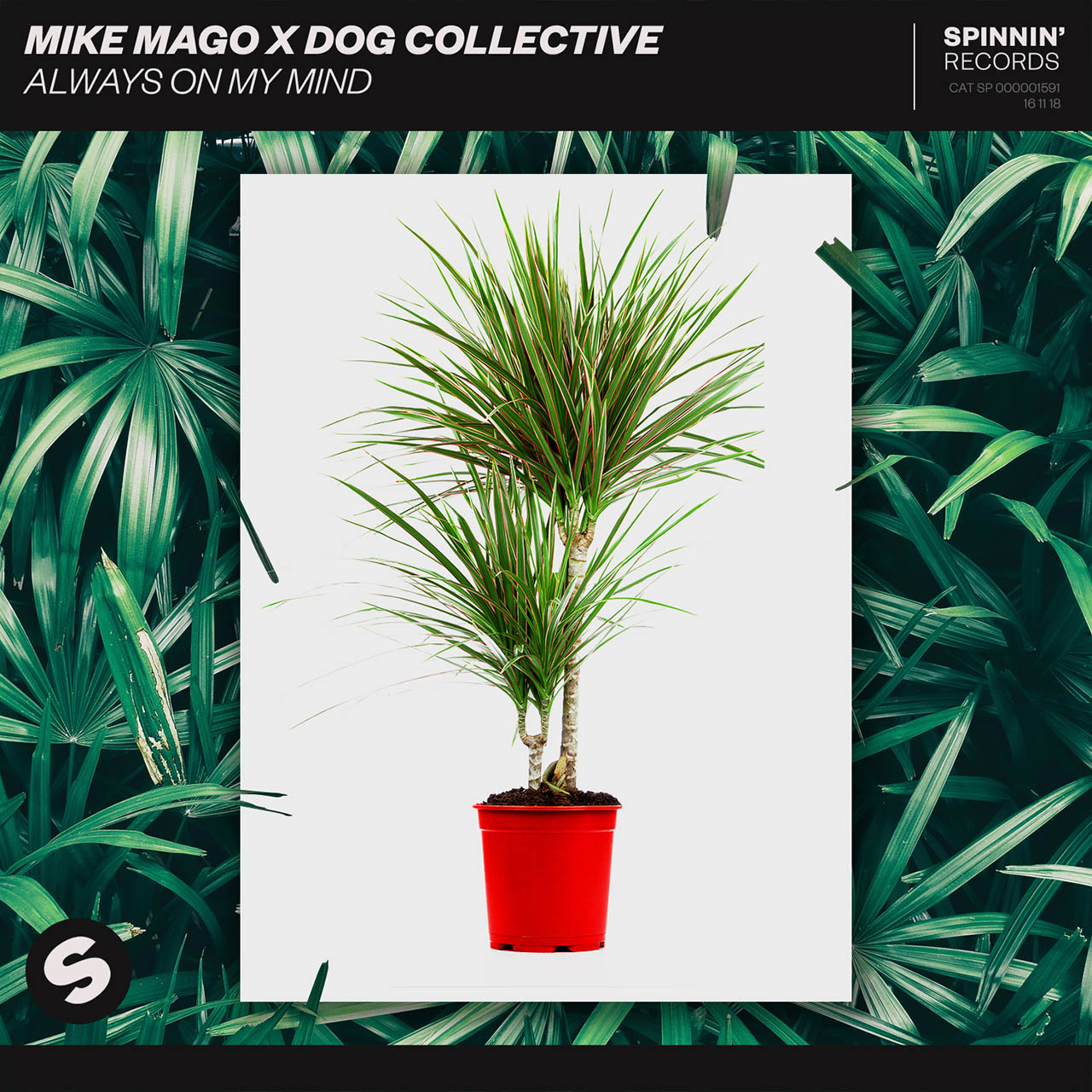 Dutch DJ and producer, Mike Mago is a truly respected name on the dance circuit, having become the best example of an artist who's diverse range of material spans the whole of the electronic music scene, from the realms of underground house  to the mainstream hit sounds. A musical archive that goes back to 2014 with his breakthrough release Outlines that amassed 25 million Spotify plays, Mike Mago is undeniably one of the biggest DJs on the scene, now lending his remix skills to the likes of Ellie Goulding, Avicii, Clean Bandit, Years and Years, Bastille and many others. Able to work an underground dancefloor but also rock a mainstage slot, Mike Mago has performed all over from Tomorrowland to the Ibiza isle. Continuing to perfect his mainstage performances and release uplifting tune that raise expectations, it looks like Mike Mago is continuing to reach the higher levels amongst his peers.
Mike Mago X The Dog Collective – Always On My Mind is out now via Spinnin'.