It was always going to be special when two of Australia's finest singer-songwriters announced they were teaming up to release their first ever album together.
Country artists, and husband and wife duo, Adam Eckersley & Brooke McClymont today celebrate their debut album ADAM & BROOKE charting #1 on the ARIA Country Album chart and Top 20 on the ARIA All-Genre Album Chart and announce additional shows to their already extensive 'Highway Sky Tour'.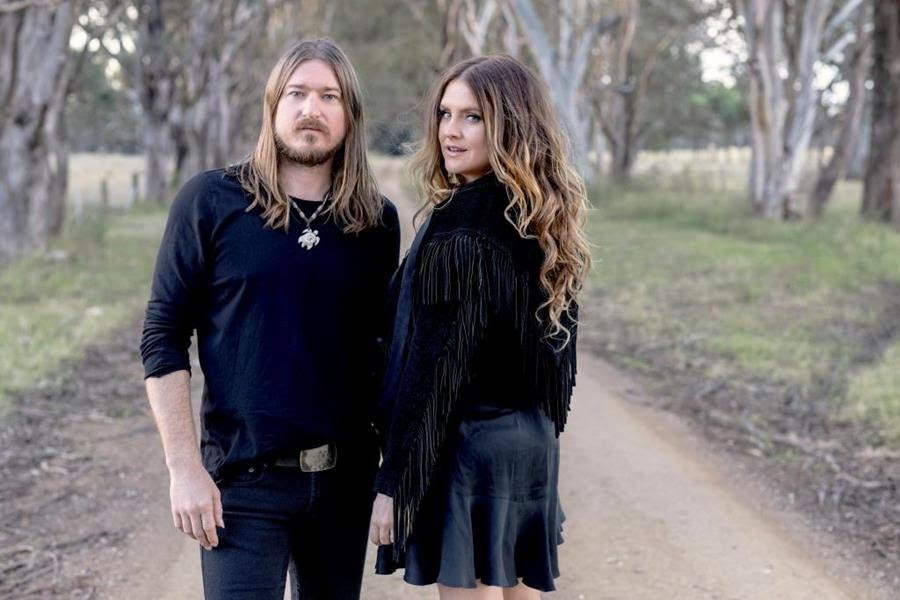 "This is just the best news so thanks to everyone that is supporting us." Brooke commented. "We didn't know what to expect when we decided to do an album together but we did know that we love the songs and the recordings and you can only hope that if you love it then other people will too."
The self-produced, 10-track album has been praised by fans & critics alike with Country Update Magazine stating "It is a body of work in a class all of its own and may well be the best Australian country duets album ever. I can't think of a better one. It is a treat for the ears – lyrically and in terms of real people making real sounds playing real instruments really well, with no BS bells and whistles!"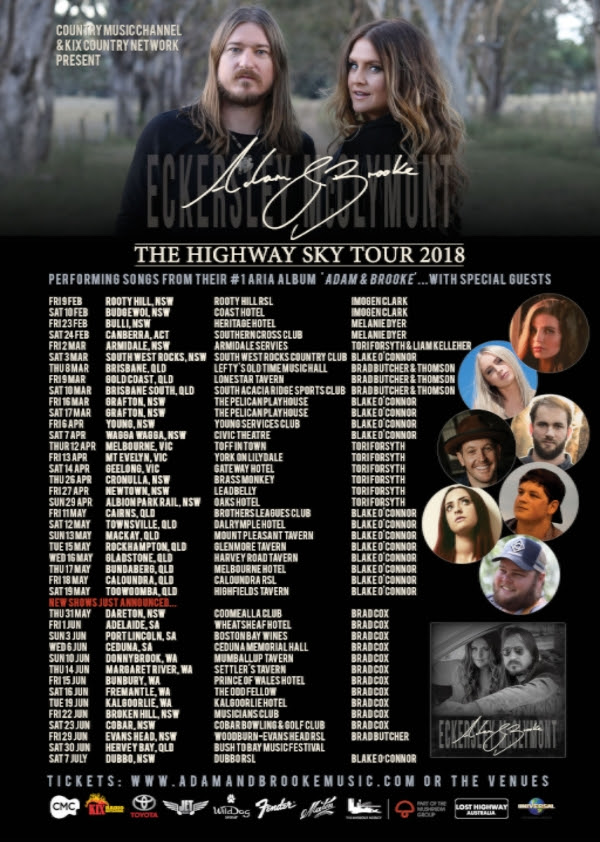 The five-month long 'Highway Sky Tour' will take the duo across the nation and they'll be taking some of the brightest emerging talent with them.
2018 Toyota Star Maker winner, Brad Cox will support on the majority of newly announced shows with Imogen Clark, Melanie Dyer, Tori Forsyth, Andrew Thomson, Blake O'Connor and Brad Butcher supporting on various dates for the rest of the tour. "Most of these shows are Brooke & I with a couple of acoustic guitars, a stomp box and a bunch of stories & songs." Adam said. "It's so much fun and we've got a great bunch of artists joining us, I can't think of anything I'd rather be doing."