The future of mankind hangs in the balance as humans and dinosaurs coexist following the destruction of Isla Nublar.
Current and past favourite characters return in this new Jurassic franchise chapter, releasing this coming June.
We have a chat with Chris Pratt who reprises his role as Owen Grady.
STG: Jurassic World Dominion is the grand finale to this chapter of these unforgettable movies.
Chris: Grand finale says it all! Anytime you are watching fireworks show you are waiting for the end, the non-stop explosions, and that's really what this is: it's like 2 hours of fireworks. It's fantastic! When I read the script, I knew we had something very special. And now, after years of hard work, I'm proud to say that we have pulled it off.
STG: In Jurassic World: Fallen Kingdom we witnessed how Isla Nublar was destroyed, but some dinosaurs were rescued and even ended up escaping into our world. So, what has happened during the four years that have passed until the beginning of this story?
Chris: When this movie starts you will get a quick voiceover exposition filling you in on what has happened the past four years.
As we well know, a lot can happen in a short amount of time! And as this field of science proliferates and is further studied, you find out that it's not just the threat of dinosaurs escaping and hurting or eating people that is the main problem, because it's deeper and on a much bigger scale – talking about the possible extinction of human beings, the collapse of the global food supply and other waves of apocalyptic terror that could sweep the planet.
These themes are very relevant now, as they relate to corporate greed, ethics in science, and our responsibility to protect all living beings on the planet. So, it's a special and exciting film, and an epic grand finale.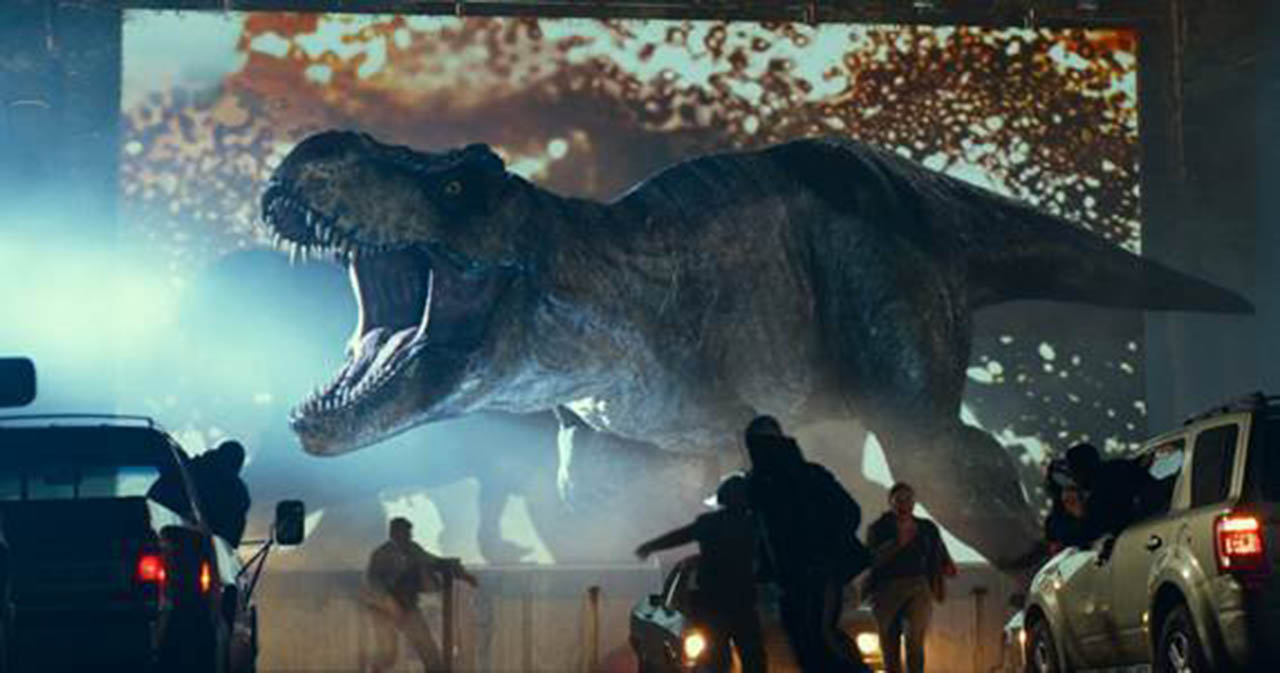 STG: And where is Owen Grady, your character, in that picture?
Chris: Owen is a simple guy, and his dream is to just hunker down and take care of the people he loves. He has been raising Maisie as his daughter with Claire in the cabin that he built, but we see that she has some real questions regarding who she is and what it means to be her.
We are essentially trying to keep Maisie locked up, because we find out that there is a reason she is the most coveted intellectual property in the world, as there is something about her that makes her very valuable to science. So, they are after her, and we are trying to protect her. And Owen has also been doing some side-hustling, helping to wrangle dinosaurs to keep them away from poachers, while trying to be a family man.
STG: Owen is surely one of your favorite roles to date.
Chris: I have really enjoyed playing this character. First of all, he is way cooler than me. And it's been nice to watch him age and mature over the course of 10 years, diving into the reality of his life. I believe there will be a time when I look back and think that I had the time of my life playing Owen.
STG: His relationship with Claire Dearing has matured too, right?
Chris: Yes, it's gone from a flirtatious banter to a relationship of true love and mutual respect. They have each other's backs and something bigger than themselves to stay together for. So, it's really a mature parental type of relationship.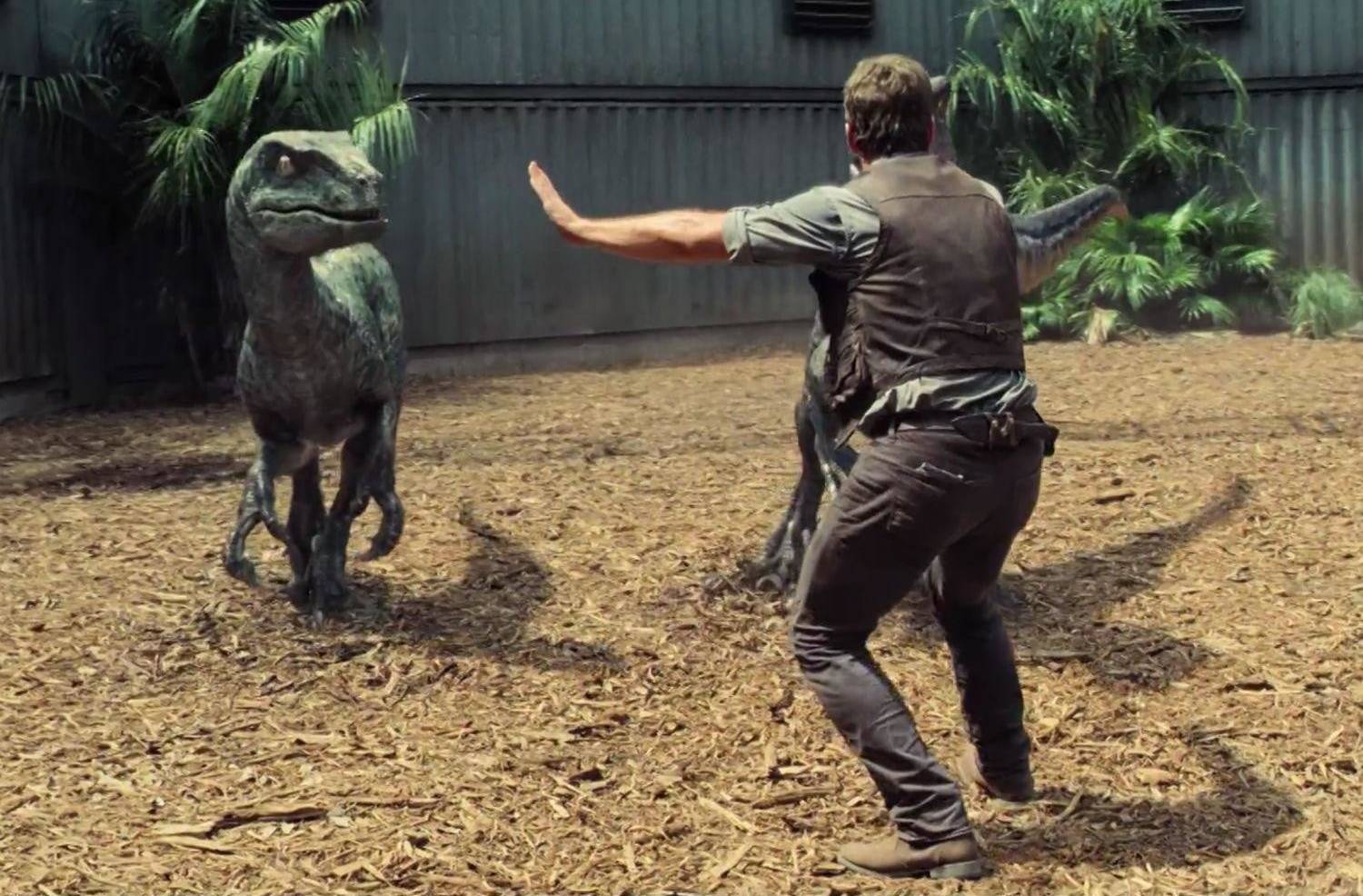 STG: Once more, your chemistry with Bryce Dallas Howard is just extraordinary on screen.
Chris: Bryce has been such an extraordinary partner in this, and we have a friendship that will last forever. We have also always had each other's back, and I am grateful to have gotten to know her and watch how she has blossomed and grown as an actress, a filmmaker, a mom, and a woman.
We have been through a lot together, and I love how Owen and Claire have shaped up. And it's especially nice that we got to be so instrumental in the development of our characters and their roles in this beloved franchise.
STG: Jurassic World Dominion brings the whole franchise full circle, reuniting the original Jurassic Park main characters with the cast from the Jurassic World series. It must have been special to play opposite Sam Neill, Laura Dern, and Jeff Goldblum – who return to their roles as Alan Grant, Ellie Sattler, and Ian Malcolm, respectively.
Chris: It was an absolute honor to play opposite Sam, Laura, and Jeff! I loved Jurassic Park growing up, and they were cemented in my mind as icons at a period in my life when I didn't even know what I was going to do for a living. Back then I never thought I would be an actor, but here I am now. And not only am I living out my dream of being an actor, but also sharing the screen with these icons of my childhood. It really feels like I kind of won the lottery here. It's pretty cool!
STG: And you have a couple of great new additions to the cast with actors DeWanda Wise and Mamoudou Athie.
Chris: They are both extraordinary young actors and talents. DeWanda is striking, has real attitude and truly steals every scene she is in. I think she is a real star.
And Mamoudou is totally unique and has such an extraordinary presence. His character has real integrity, and that's who Mamoudou is too, as he is someone that you just trust. I think they both have a brilliant and extraordinary future ahead of them while they continue to do great work, and I'm excited to see what happens in their lives and careers as they unfold.
STG: Speaking of doing great work, filmmaker Colin Trevorrow's vision and energy has driven the whole project and brought it to this grand finale. What can you say about him?
Chris: There is not enough that I can say about Colin. He has worked so extraordinarily hard on this, and it has been his baby since we did the first Jurassic World movie.
He is incredibly caring, really articulate and just has a very clear vision of what he wants. Colin has been an extraordinary partner through all of this, and I consider him a great friend. I rely on him for advice and wisdom, and not only referring to my character but also to my life in general.
STG: And then, of course, we have the dinosaurs. What surprises should we expect in that department? And how was it to shoot the action they are involved in?
Chris: We have incredible action in this movie! We did a lot of animatronic work – which was super exciting because it makes the process of shooting the film more enjoyable, as it leads to more organic reactions.
And we have great new dinosaurs like the Giganotosaurus (the largest land carnivore to have ever walked the Earth) or the Quetzalcoatlus (the greatest terror the skies have ever seen), and even a feathered dinosaur called the Pyroraptor! And some of our favorite dinosaurs from the past films – like the T-Rex or the Velociraptor known as Blue – are back too. And Blue has a baby now called Beta, that is very cute.
So, when it comes to the dinosaurs, expect everything you think you are going to get and a whole lot more.
STG: There is a message here that your character participates in regarding our relationship with nature that feels very current and relevant.
Chris: Yes, I think that message about mankind's relationship with nature does feel relevant today. At the end of the day, we need to take care of the planet that is hosting us, because we have not always been very gracious guests. I think we can do a better job at it and not let every major decision be dictated by greed.
STG: So, now that Jurassic World Dominion is coming out and audiences all over the world are so excited to see it, how do you look back at the whole experience of having been a part of this franchise?
Chris: With a lot of gratitude, pride, humility and awe. I am still processing it, but I feel truly blessed to have been a part of it. And I expect one day to look back at it all and marvel of what has probably been the greatest chapter of my life.
Jurassic World Dominion releases to cinemas on the 10th of June 2022.
Be a supporter of STG