From Nintendo and Illumination comes a new animated film based on the world of Super Mario Bros.
Starring Chris Pratt (voice of Mario), Charlie Day (voice of Luigi), Jack Black (voice of Bowser), Seth Rogan and many more stars, The Super Mario Bros. Movie is one for fans of the games and all of the family to see.
Thanks to Universal Studios, STG was able to have a virtual chat with Charlie Day about the film, games and his character, Luigi.
Shane: Were you a fan of the game growing up?
Charlie: Yes, I loved it. I'm a child of the eighties, and this was a big shift in in our childhood landscape. When you got the Nintendo – at least the one I got – it came with Mario. For any kid at the time, it felt fairly life changing. So, it was the game that we all played, and that we all loved and still love. I remember my older sister was better at it than me, and precisely because she was older, I had to play second and was usually Luigi.
Shane: What was your reaction when you read the script?
Charlie: I was thrilled that I was just getting a chance to be in this. Let's be honest, Luigi is an iconic character. And then I was laughing out loud reading the script.
Shane: So, how does it feel to get the opportunity to be a part of The Super Mario Bros. Movie?
Charlie: It means a lot to me, and I know how much it means to the fans of the characters. It's just an honor to be asked to do this.
Shane: Who is Luigi in this film?
Charlie: He is the Luigi that we all know and love. Maybe not the bravest of the two brothers, but he certainly has a big heart and he's good at getting himself into some tight spots. He is just a die-hard loyal brother to Mario, and he's along for the ride.
Shane: What drew you to the character?
Charlie: Well, besides the wonderful outfits and the world-class mustache, I think that any sort of character that lives in constant fear is one I can totally relate to.
Shane: What is his journey in this story?
Charlie: When we meet Luigi, he's very cautious about some risks that Mario is willing to take; but being the loyal brother that he is, he follows Mario down the literal and figurative pipe. And then, you know, after quite a harrowing experience, we have a slightly braver and more confident Luigi by the end of the movie.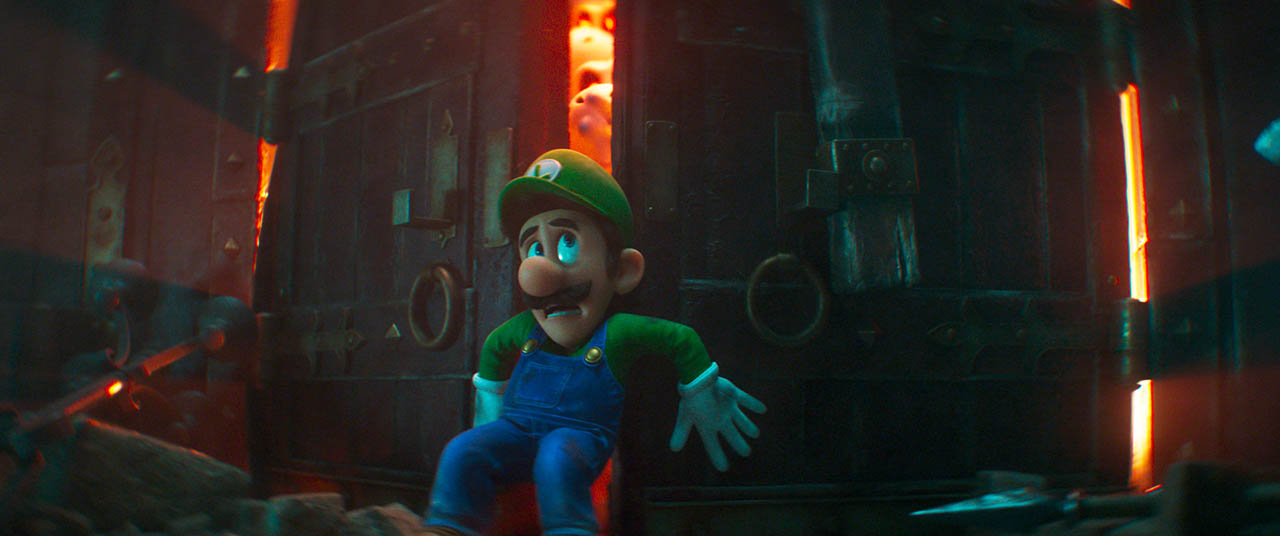 Shane: How do you relate to him?
Charlie: Well, I think I'm pretty good at plumbing; so, we definitely have that in common. And I also love Italian food. He's big sweetheart, and it's nice to play a good guy sometimes. Bad guys are also fun to play, but Luigi just has a big old heart. He is extremely loyal, and I feel we are alike in that too.
Shane: What are your favorite moments with Luigi?
Charlie: I think some of the scenes right in the very beginning, when we get to see the dynamic with his brother Mario in the family. It was fun for me to get to act that.
Shane: What values do you believe Luigi has that make him a good plumber and a hero?
Charlie: Well, Luigi doesn't quit or run away, and I don't want my plumbers to quit or run away either. I want them to fix the plumbing.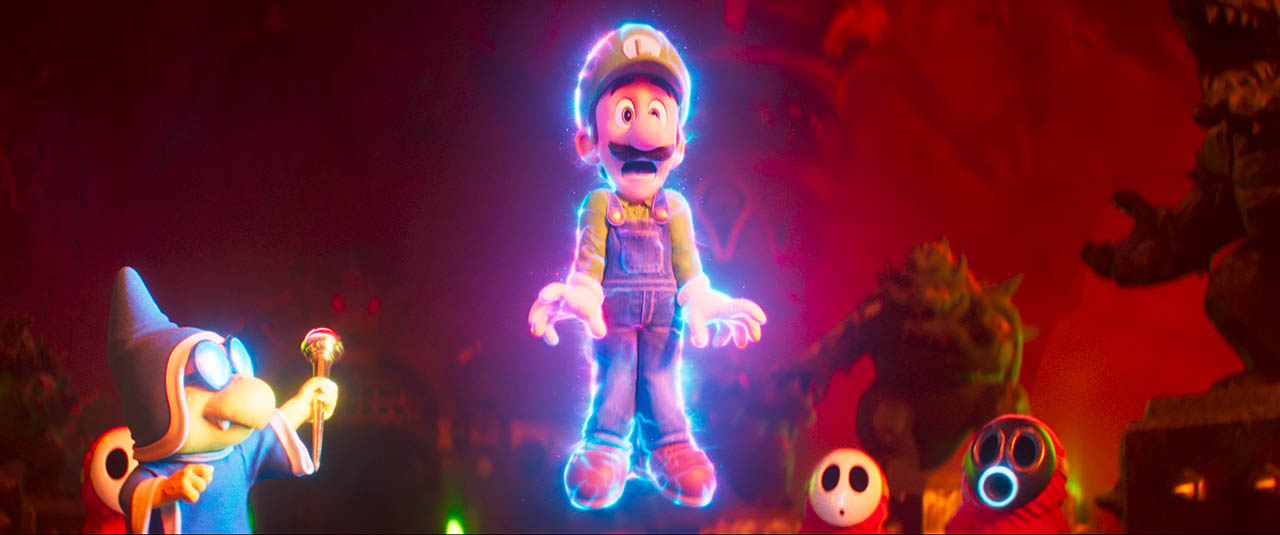 Shane: With a history of great movies like Despicable Me or The Secret Life of Pets, were you looking forward to working on an Illumination project?
Charlie: I have watched all the Despicable Me movies with my son multiple times. They're endlessly re-watchable. And the same with The Secret Life of Pets. So, being in Illumination's hands with this project was a great comfort for me. And not just that, but also an exciting proposition as a performer, knowing you're working with a company that makes such great movies.
Shane: Here they have teamed up with another powerhouse of their medium, Nintendo.
Charlie: Who doesn't want to work with Nintendo? I think I grew up with Nintendo, and it changed my life. I love all those old games. And, of course, the new games are fantastic too. So, it's a neat thing to be a part of this. And, you know, the video games themselves are stories, so they translate great into movies.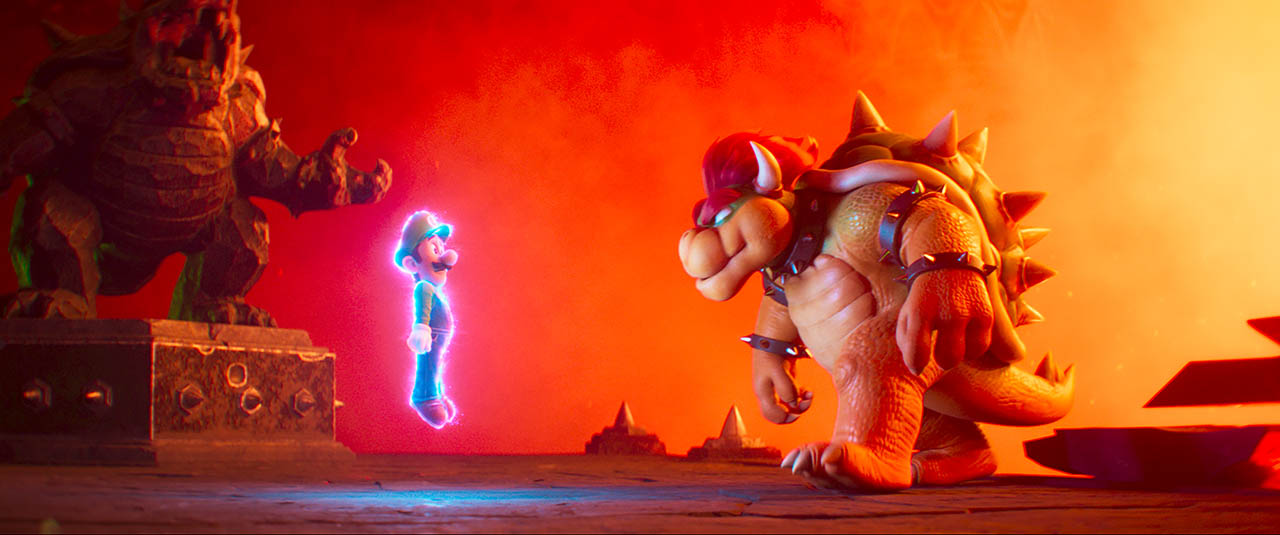 Shane: And how was it to work with directors Aaron Horvath and Michael Jelenic?
Charlie: I think they did a fantastic job. They were in France, and I was in America, so that was interesting; but other than the time difference, it was great. You know, they were very confident with what they wanted. So, I would come in and give them the lines, and they were very specific about wanting this or that or the other thing. And they were really knowledgeable about the history of the characters and the franchise. I think they knew the movie they wanted to make from day one, and they were very good at steering us into the vision they had. And they also did a good job balancing making something new while being respectful to something that's so beloved. I believe the fans will be pleased with their work. For me it was a pleasure from the first session to the last, and I hope I get to do it again one day.
Shane: What would you say are the challenges in embodying a character from a video game?
Charlie: The main challenge is coming up with a little bit more than a video game can provide. In this case I think some of that groundwork had already been laid as these characters have been around for such a long time. And then the rest is seeing how far you can take them without seeming like they're not the characters the audience knows and loves.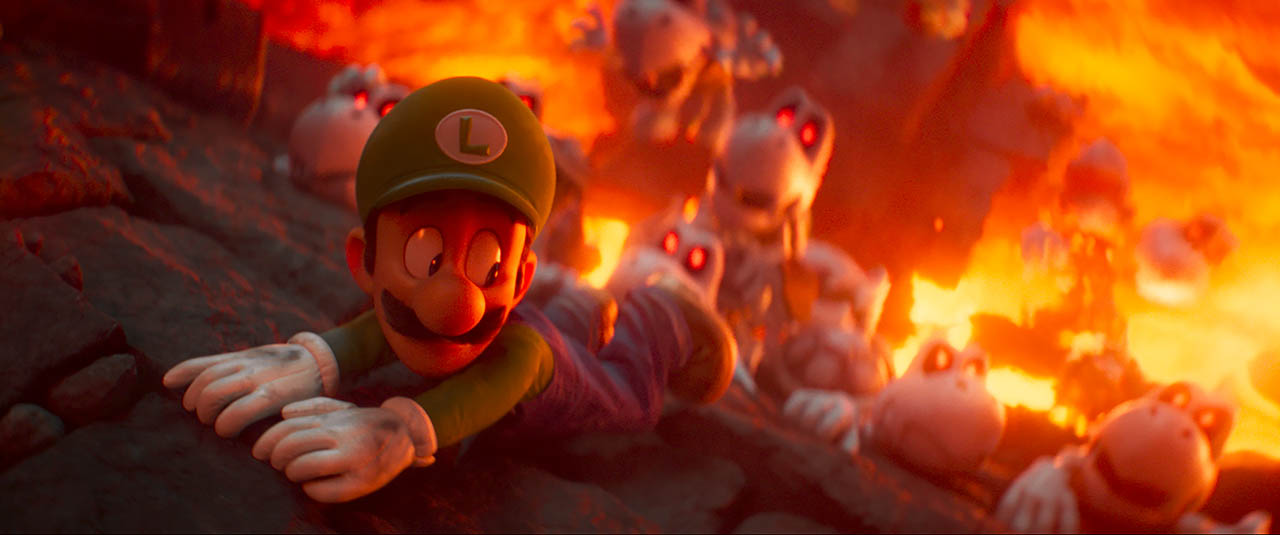 Shane: So, what do you hope the audience will take away from The Super Mario Bros. Movie?
Charlie: At the end of the day, this is all just entertainment; so, I hope that people are thoroughly entertained from the first frame to the last. I think they will laugh and be on the edge of their seats, itching to see more.
Shane: And how do you feel about being a part of it?
Charlie: It just feels exciting to me. It's nice to be a part of something with such a massive fan base.
You can see The Super Mario Bros. Movie in cinemas from April 5th, 2023.
Be a supporter of STG