They say you can pick your friends but you can't pick your family.
For those of us who are blessed with happy and healthy family dynamics, that's not an issue.
But for people who are born into dysfunctional or abusive families, it can feel like drawing the short straw and the ability to choose your family feels like a dream. It's this type of family dynamic that underpins Murina, the feature film debut of Antoneta Alamat Kusijanovic.
Julija (Gracija Filipovic) and her parents Ante (Leon Lucev) and Nela (Danica Curcic) are spending a weekend in the Adriatic, awaiting the arrival of Ante's former boss and friend Javier (Cliff Curtis). Ante is hoping that Javier will purchase the land he owns to build a resort.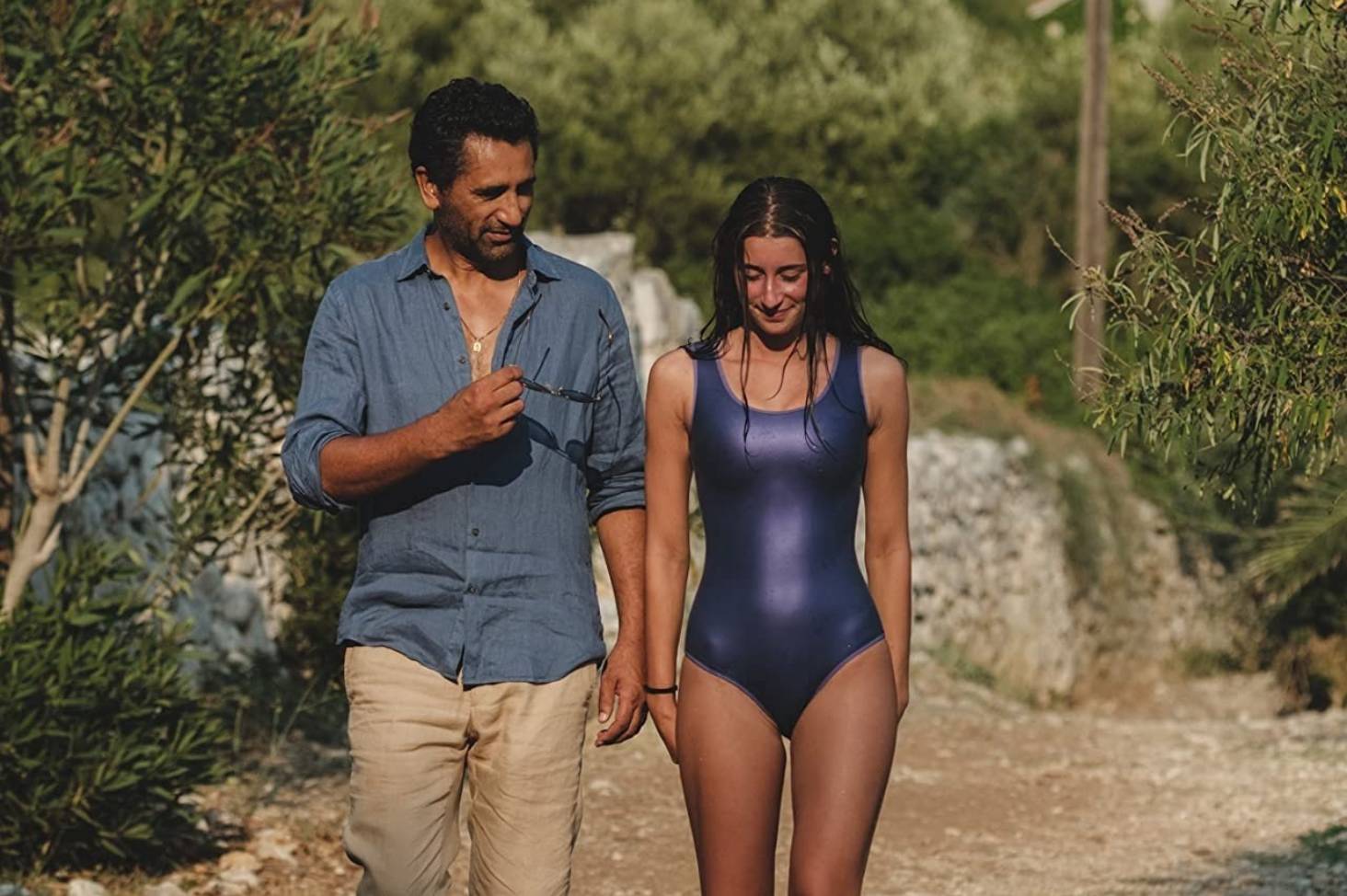 While fractures are already apparent in the family prior to Javier's arrival, it's his presence that blows things wide open. Ante is a boorish, controlling husband and father. Julija's hatred for him simmers just below the surface, captured in her cold glances towards him. Javier, on the other hand seems to open her up emotionally to the point where her mother tells her to stop looking at him because she looks like she is in love with him. Javier is a wealthy, lively and charismatic businessman; a stark contrast to the sullen and charmless Ante who once sunk one of Javier's father's boats.
It's not just Julija who is enamoured with the charming Javier- the attraction between Nela and Javier is undeniable, even years into their friendship. This attraction is a hook for Julija to hang her hopes on, because if Nela gives into her feelings for Javier they may just be able to escape not only Ante but Europe as well. But there isn't just tension between Nela, Julija and Ante – Nela becomes jealous of Javier's attention towards Julija which further muddies the already murky emotional terrain.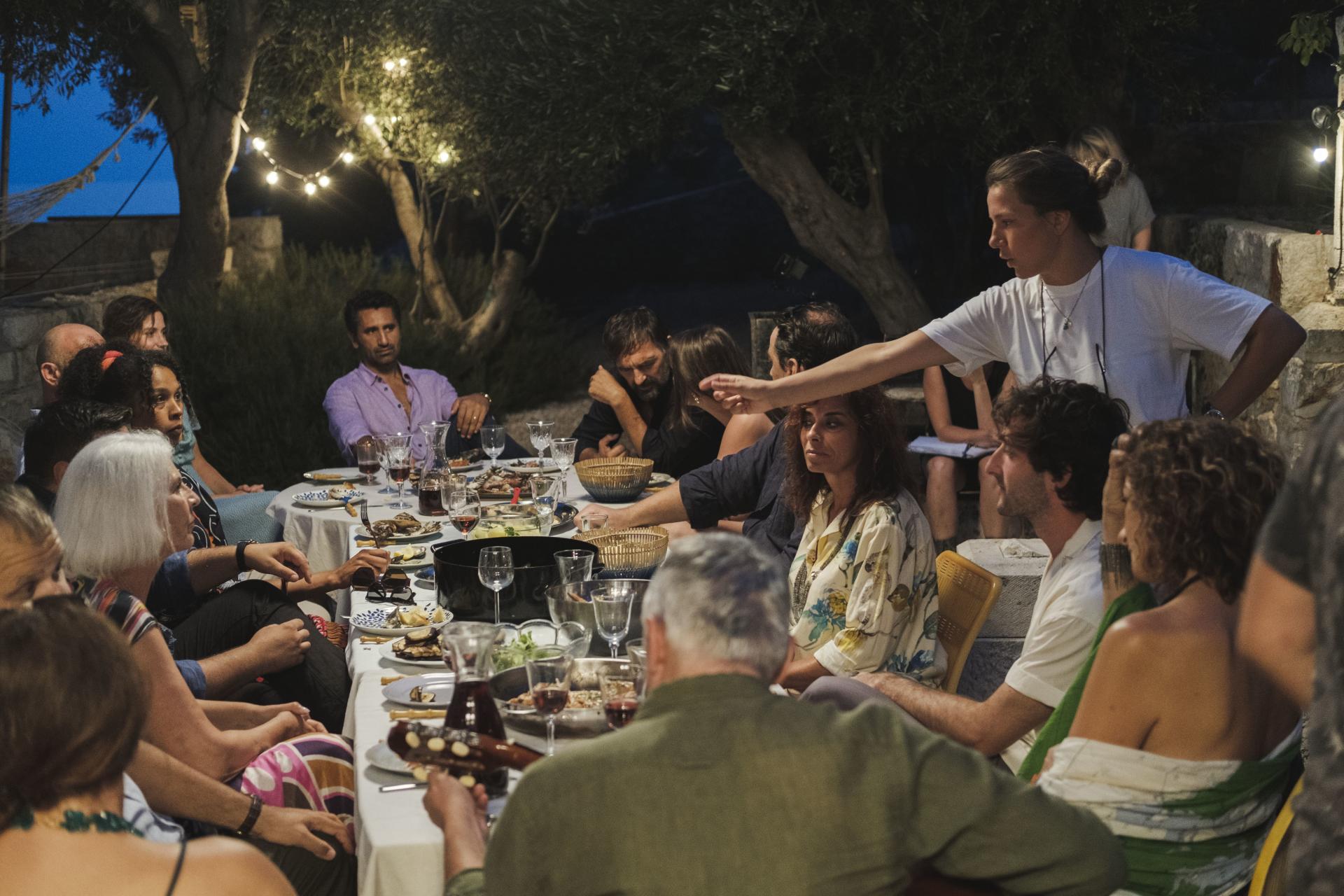 There's a constant, buzzing undercurrent of tension in Murina which is unrelenting and powerful. But what really ratchets the tension up are the stellar performances by the cast; in particular Gracija Filipovic's portrayal of Julija and her interactions with her fellow cast members. She is a lightning rod for the powerful screenplay written by Antoneta Alamat Kusijanovic and Frank Graziano.
The 'Murina' of the title is the name of the coveted eel spearhunted by Julija and her father Ante. In the opening scene we are introduced to their underwater hunt, their bodies moving languidly through the water in pursuit of their quarry.
Despite the gruesome task, the water renders them almost balletic in nature. The Murina will prove itself to be a powerful totem in this film; its ability to hide in crevasses echoing some of the visual framing of Julija: often she is seen on the right-hand-side of the frame, looking outwards and observing things. She is constantly party to conversations she is not involved in, things she can only glimpse but cannot grasp; like the relationship between Nela and Javier being real or spending time with the young people whose boat is moored near Ante's house.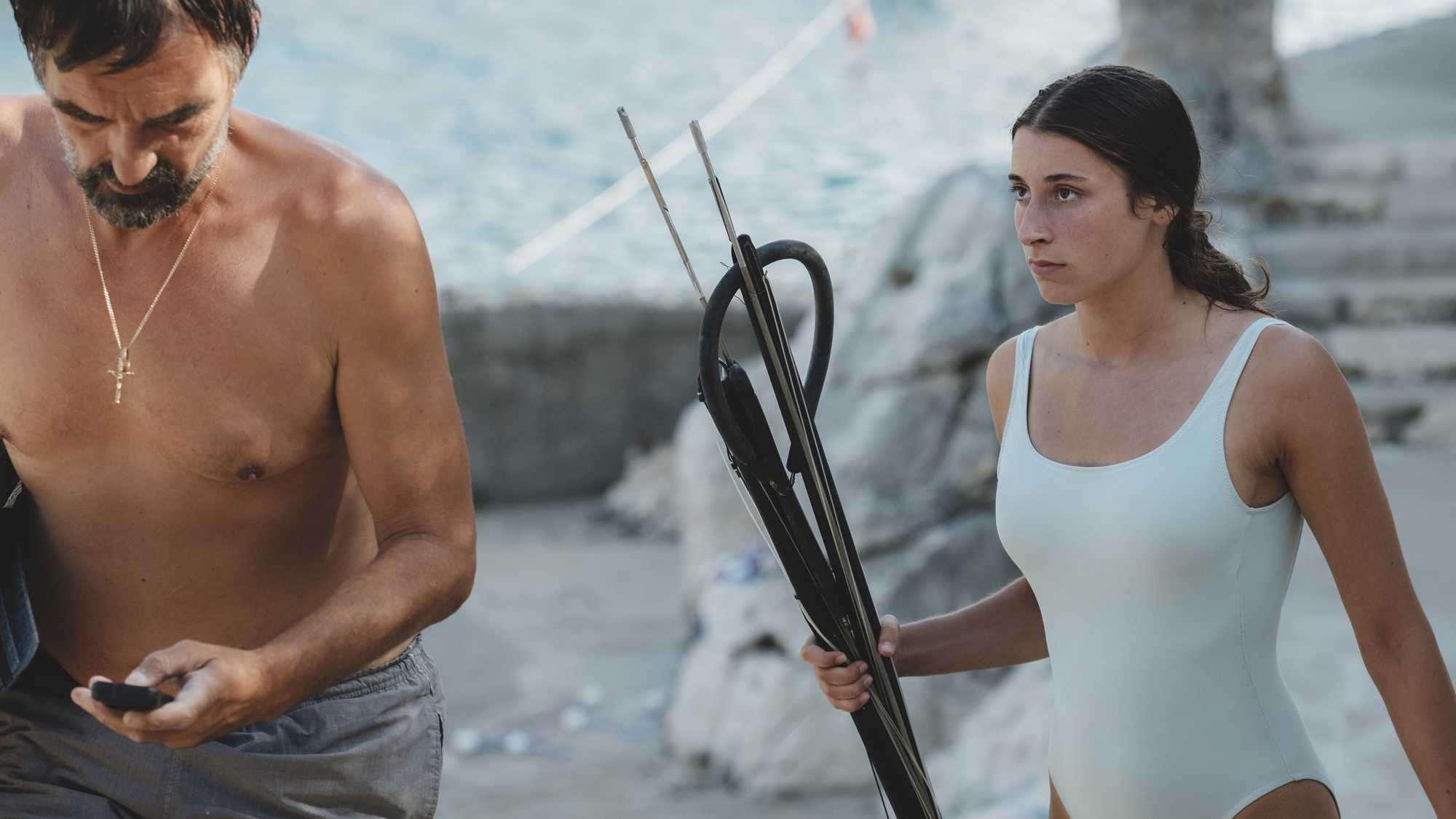 The water scenes (both underwater, on the surface or overhead) are spectacular.
Performing in water is a huge undertaking for any actor, especially if, as in one scene, you have to emote and perform while deep diving. The cinematography and the performances from the cast are flawless and awe-inducing, as if we are watching ocean-dwelling creatures like the Murina in its natural habitat. There are a million reasons why Murina won the Caméra d'Or at the 2021 Cannes Film Festival, and the cinematography is just one of them.
Murina is a tense and well-executed drama, and with a tight running time of 1 hour and 36 minutes not a single moment, scene or shot is wasted or unnecessary. Expect even bigger things from Antoneta Alamat Kusijanovic in future, and hopefully big things for Gracija Filipovic.
Both are standouts in European cinema and it will be a joy to see their respective paths flourish.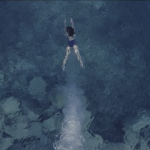 Murina (Vendetta Films – 2022) Review