PriceSpy reveals most-popular games across May and April 2022
NOW CLOSED – Following a busy couple of months of new game releases, PriceSpy, the fully impartial price and product comparison site, has released its latest gaming insights to reveal what Kiwis have been looking to buy most.
According to PriceSpy's historical click data, across the months of April and May, the biggest hitting games people were looking to purchase comprised of both old and new releases. But it was LEGO Star Wars: The Skywalker Saga that claimed the overall top spot!
Liisa Matinvesi-Bassett, New Zealand country manager for PriceSpy, says: "In the midst of a global cost of living crisis, it seems gamers are opting to shop more wisely when it comes to the games they are looking to buy – with three out of the five most-clicked on games across April and May being older releases spanning from 2017 to 2020."
Liisa continues:  "It's always impressive to see just how many fans both LEGO and Star Wars have. So, when these two popular brands do collaborate (not to mention launch a game that's also available to play across multi-platforms), they often attract a phenomenal level of attention and interest.
"A surprising result across the top five was Marvel's Spider-Man: Miles Morales for the PS5 and PS4, which placed an impressive second in the top five rank.  And unlike the top ranking game, Marvel's Spider-Man: Miles Morales first launched in November 2020 – going to show, it's not always 'newness' that attracts the attention of gamers!"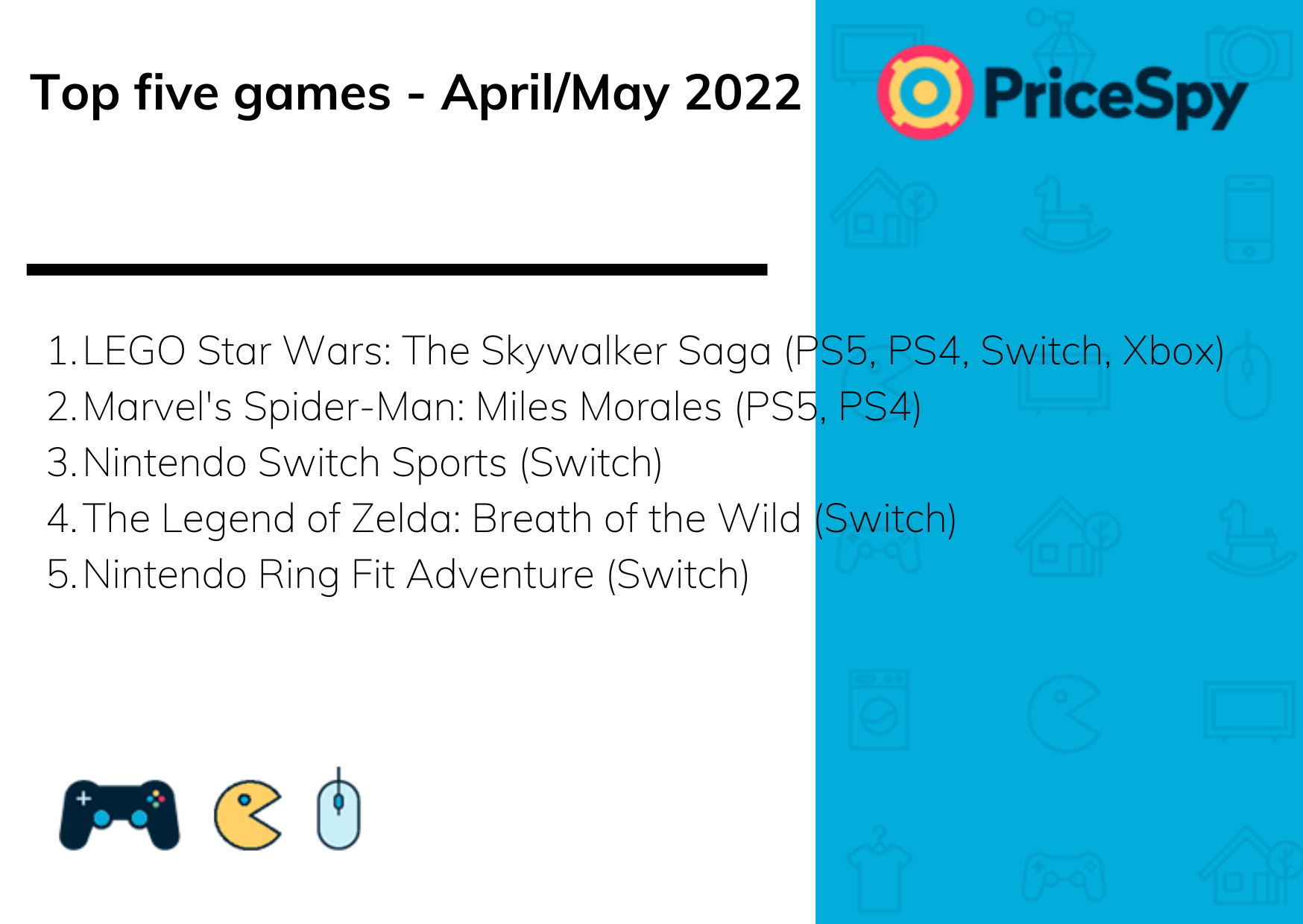 So, what is the reason gamers are looking to buy older release games?
"Even though a lot of excitement can be placed surrounding the launch of new game releases – with some gamers choosing to queue up outside a store overnight to be first in line to purchase a physical copy, others gamers, it seems, are happy to wait to buy a game when it's older and the price drops, says Liisa.
"And with the current cost of living crisis impacting spending habits, it seems many are now looking for bargains, as our pricing insights found the price of Marvel's Spider-Man: Miles Morales dropped to $49.99 in both May and April, offering a considerable saving."
Placing third position in PriceSpy's gaming chart was Nintendo Switch Sports (Switch) – and fourth and fifth were The Legend of Zelda: Breath of the Wild (Switch) and Nintendo Ring Fit Adventure (Switch).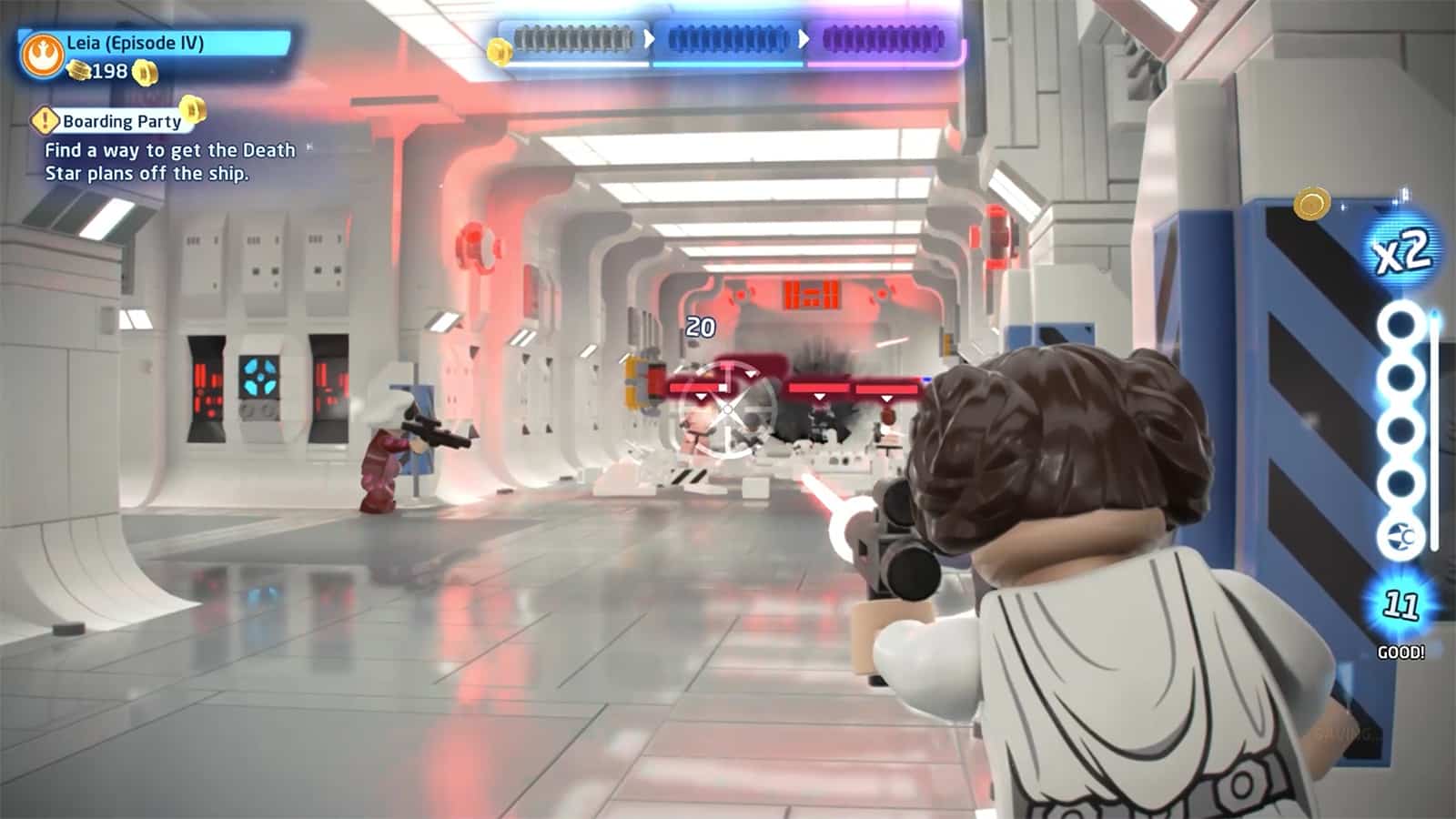 Liisa concludes:  "With the cooler months now upon us, gamers may be in the market to find a release to hunker down with.
"Before making any purchase, we do suggest gamers conduct important price research before they buy – and if price points are simply too high for new releases, it's worth considering older games!"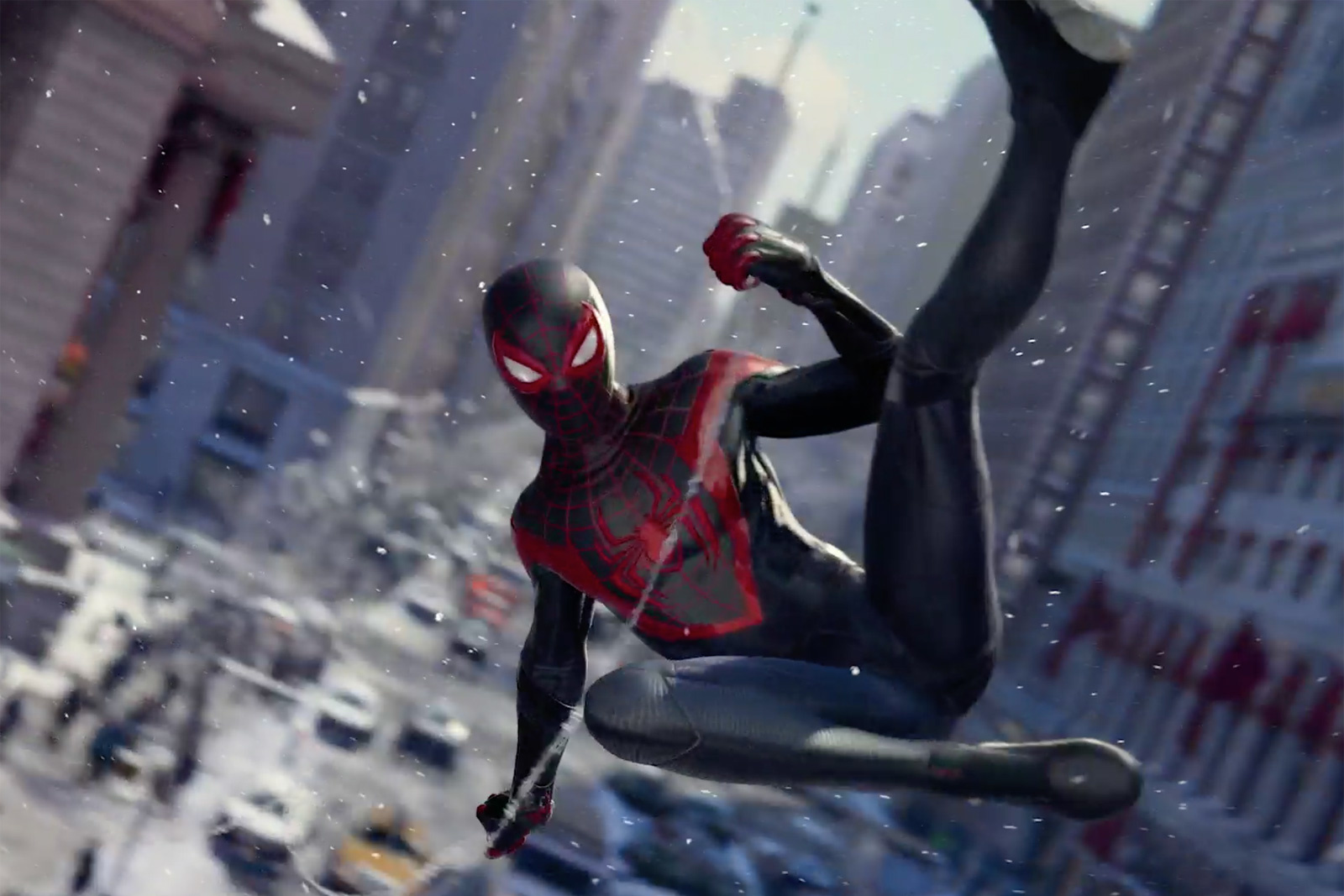 PriceSpy has teamed up with us here at STG again for the chance to win the two most-popular games from April to May 2022: Lego Star Wars: The Skywalker Saga & Marvel's Spider-Man: Miles Morales both on PlayStation 5.
To stand a chance of winning, enter our giveaway for the two top Pricespy games for April to May 2022;  by answering this question:
Lego Star Wars: The Video Game was the first Lego game in the series. What year did it release?
A: 1997
B: 2005
C: 2011
You can give us your answer by placing a comment below, hitting us up on Facebook, Tweet to us, or Email Us.
Important stuff: Winner(s) will be randomly selected from those that Comment below / Facebook Comment / Email in accordance to the above Question. Winner(s) will receive a physical copy of Lego Star Wars: The Skywalker Saga on PlayStation 5 and Marvel's Spider-Man: Miles Morales on PlayStation 5. Lego Star Wars: The Skywalker Saga has an age rating of PG, Marvel's Spider-Man: Miles Morales is M15+ rated .For age restricted games you may be required to provide proof of age. Competition ends on the 26th of June 2022. Only New Zealand entries are accepted for this promotion.
Download the PriceSpy app here.
Be a supporter of STG