Miles, a programmer at a dubious video game studio finds himself literally bolted in to a real-life 'video game' of death.
Guns Akimbo focuses on Skizm, an underground network which pits players off against eachother, one new comer against the current champ. First to die is the loser.
Miles (Daniel Radcliffe) who once had grand dreams for his life grew up to be a nobody. Working at a studio with a antagonistic and ego-fueled boss, seemingly only having one friend who is also a co-worker and having recently lost his girlfriend, he sinks in to a bland and lonely life.
Loneliness leads to internet surfing and Skizm streaming. When Miles takes exception to comments on the Skizm channel and retorts he gets a personal visit from Richter, a heavily tattooed bald criminally unhinged bad guy who owns Skizm.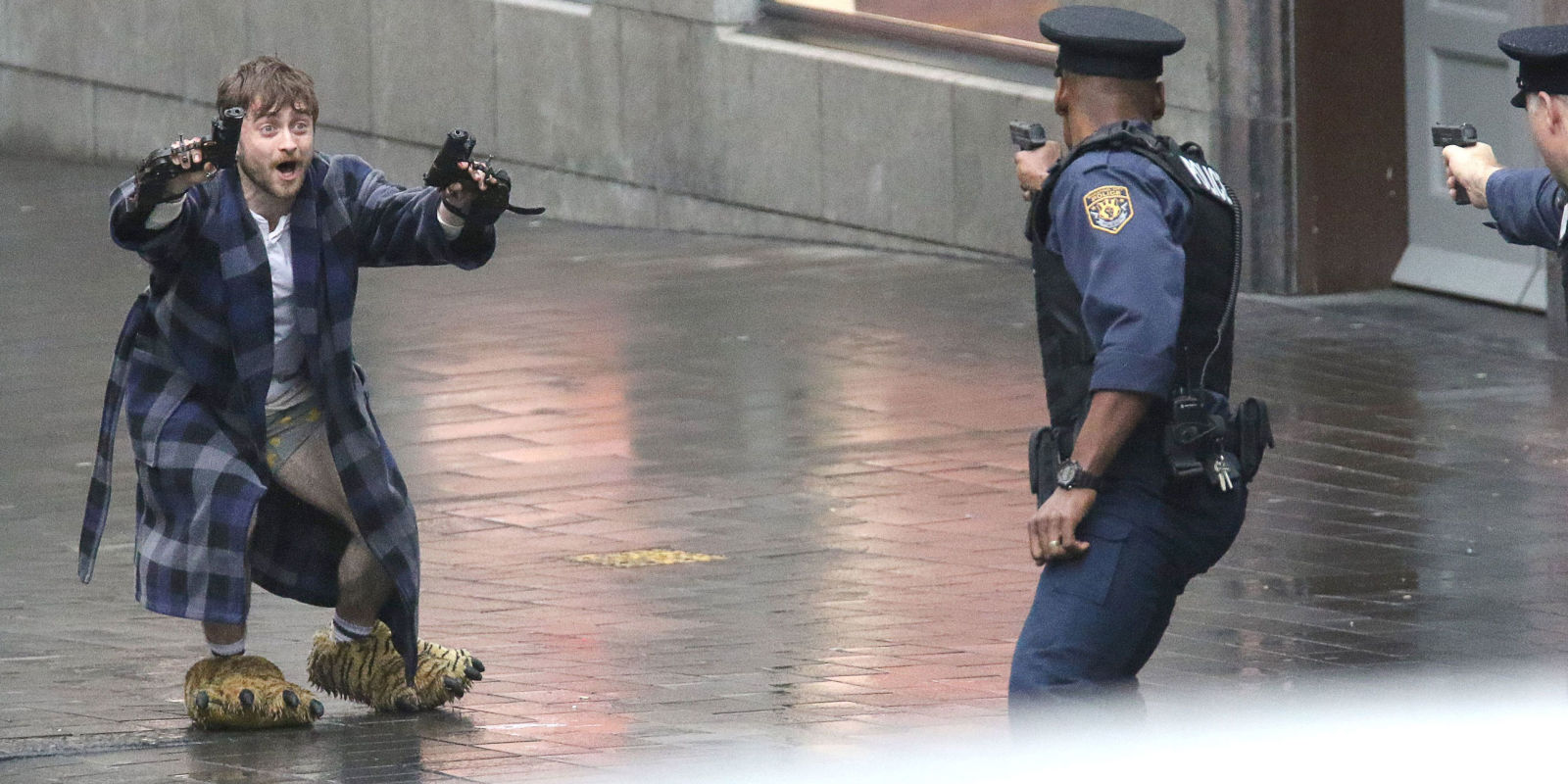 Richter and his duo of equally no good sidekicks invade Miles' apartment and render him unconscious. When he awakes he has dual guns bolted through his hands, each with 50 bullets.
Miles is now the competitor in Skizm against the unrivaled champ Nix (Samara Weaving).
Not a fighter, not even a very good lover, the meek and weak Miles must now try and survive… aswell as learning how to do everyday things with the loss of hands.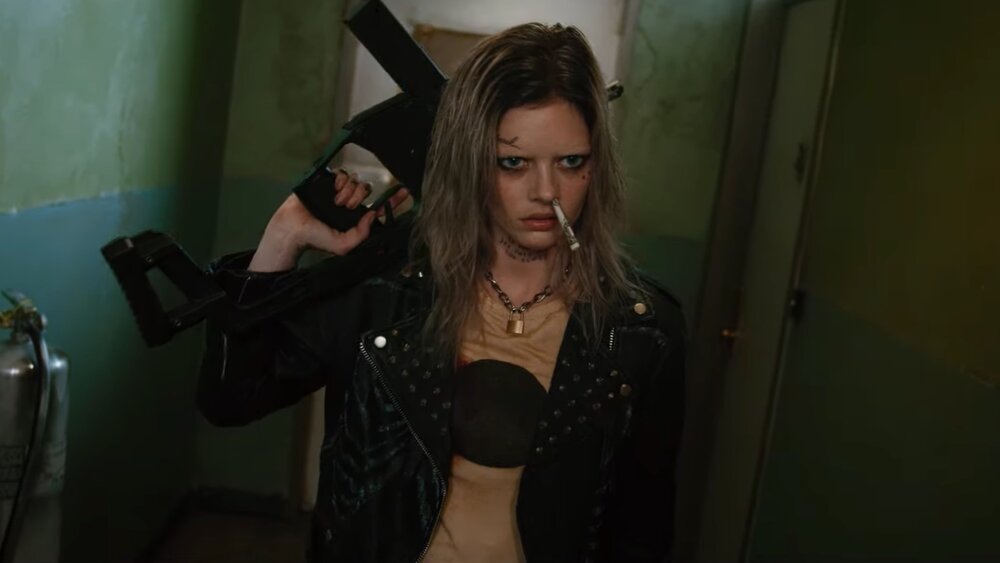 As the film progresses we learn more backstory on Nix and Richter and how the two are connected.
Video gamers will pick up a few gaming easter eggs from iconic franchises as they watch the high action sequences. Classic Street Fighter through to Mortal Kombat and a few others.
Filmed and produced in New Zealand, Guns Akimbo is a fantastic adrenaline rush, a film you have to see.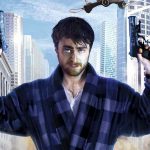 Guns Akimbo (Madman Entertainment – 2020) Review
Film details
Year: 2020
Rating: R16+
Running Time: 95 MIN
Genre: Action
Director: Jason Lei Howden
Producer: Tom Hern, Felipe Marino, Joe Neurauter
Starring: Daniel Radcliffe, Samara Weaving, Natasha Liu Bordizzo, Ned Dennehy, Grant Bowler, Edwin Wright, Rhys Darby
Production Studio: Occupant Entertainment, Four Knights Film, Maze Pictures, Cutting Edge, The Electric Shadow Company, Umedia, Ingenious Media, WS Filmproduktion, Deutscher Filmförderfonds, FilmFernsehFonds Bayern, Hyperion Entertainment, New Zealand Film Commission
Distributor: Madman Entertainment, Altitude Film Distribution