NOW CLOSED – Join a Battle of a different kind. A super crunchy tasty battle with Arnott's Shapes.
Shapes is putting an end to the flavour debate once and for all with the Shapes Flavour Battle. For the past few weeks, Shapes put two flavours up against each other to battle it out to win the prize of ultimate Shapes flavour. Our personal favourite is Cheese and Bacon.
Thakns to our good mates at Arnott's STG has THREE Gift Packs up for grabs!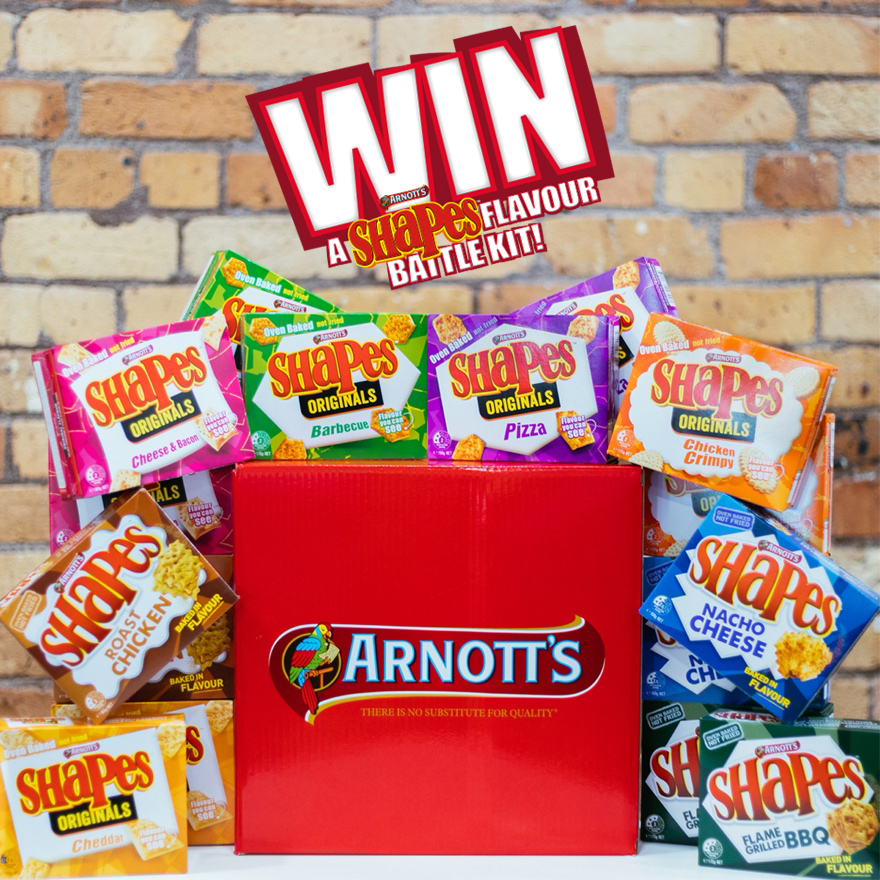 Now it's your turn to get involved! You could win a Shapes Gift Pack if you Comment below or Email Us with your favourite Shapes Flavour and tag @Shapes NZ on Facebook or their Official Twitter: @ArnottsBikkies.shapes
Get in to it and tell us your favourite flavours!
* Winner(s) will be randomly selected from those that Comment below / Facebook Comment / Email in accordance to the above Question.Winner(s) will receive a Shapes Gift Pack. Competition ends on the  29th of November 2018. Only New Zealand entries will be accepted.