The all-in-one VR unit that untethers you from a wired virtual gaming experience.
Oculus Quest 2 is the second version of their Quest series – and the goods inside have been ramped up significantly.
Clarity and visuals have been upgraded whereby there are now 1832 x 1920 pixels per eye.
Now built with 6GB RAM and a Snapdragon XR2 processor streaming or gaming directly from the headset is flawless, fast and furious.
There are two size flavours; 64GB and 256GB. This review is for the 64GB.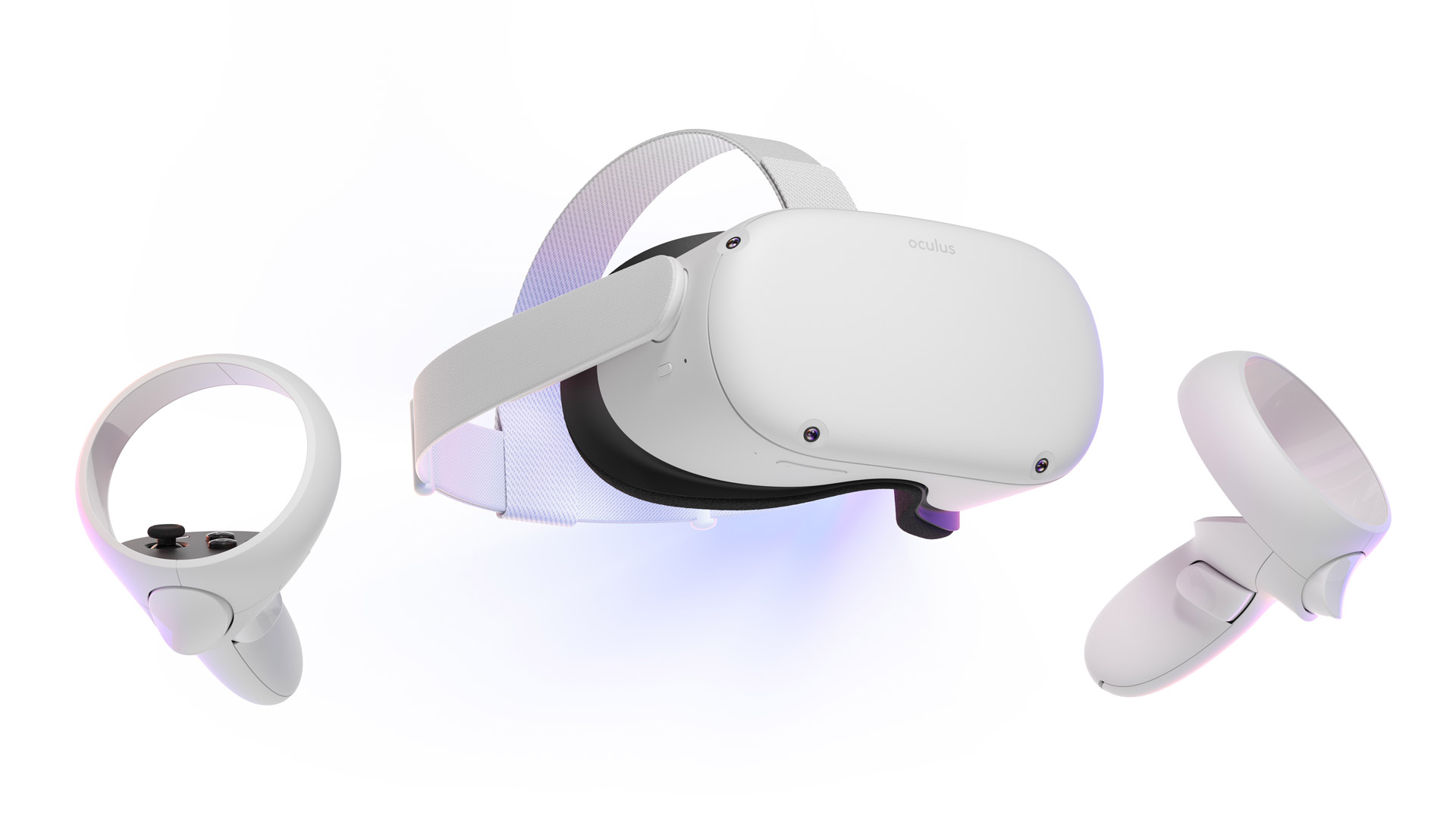 The Oculus Quest 2 comes with a left and right hand controller with trigger and pad buttons excellently placed so you can play on without needing to fiddle about the controller for the correct action click.
The controllers as with the visor are all totally wireless.
The Oculus Quest 2 has a wealth of sensors built-in so it knows your surroundings and if you place the controllers down it detects it, or the headset itself – which will go into sleep mode instantly so you can pick up and play from where you left off.
There are even low-res outer cameras on the visor for safety first. Before you play with the headset on you will need to scan your surroundings and with any of the controllers you'll be tasked with setting up a play boundary so you don't knock yourself into a real world obstacle.
The sensors will warn you during gameplay or media streaming that you are moving out of your safety zone.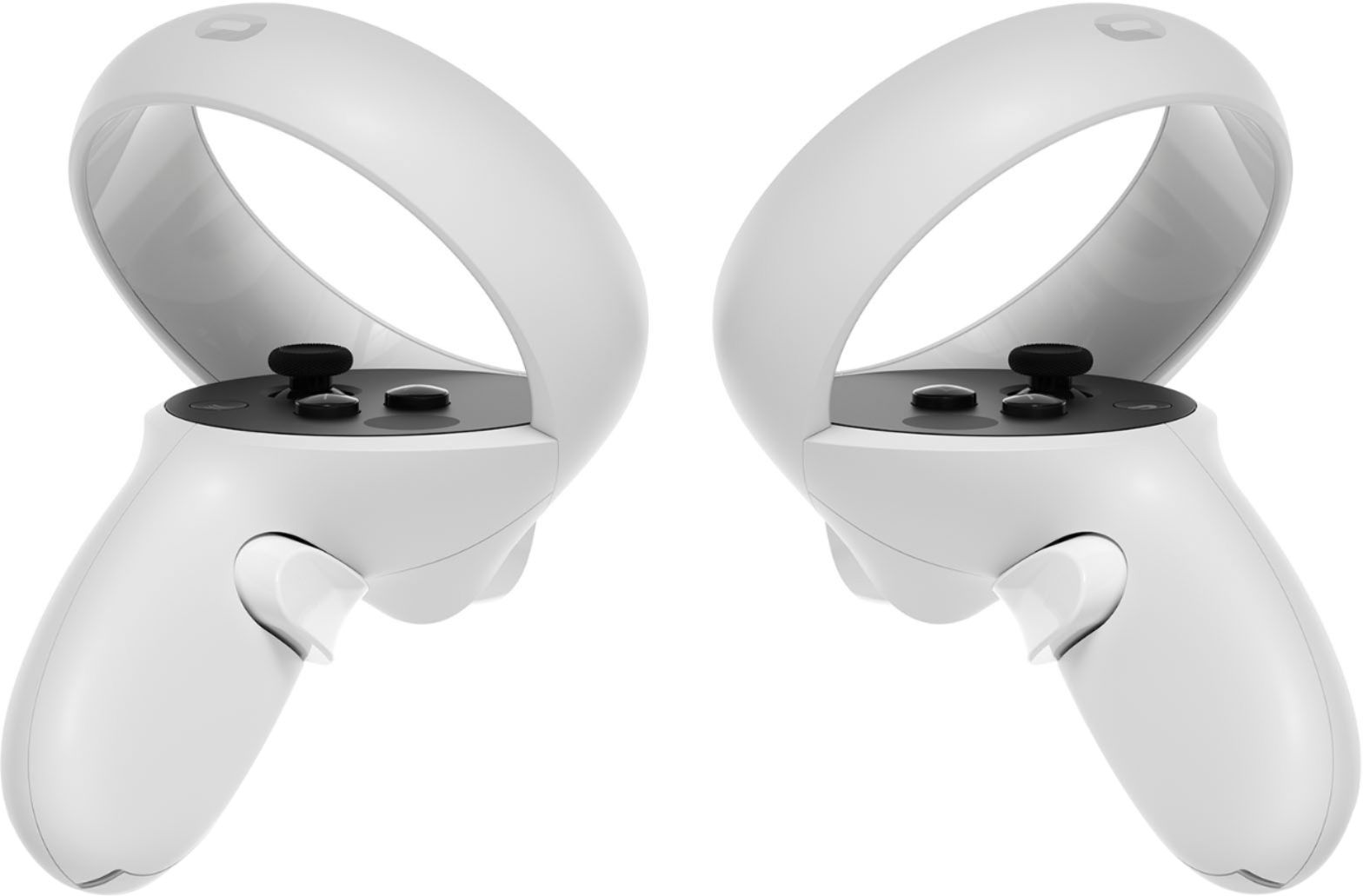 VR gaming is where it's at though, and obviously the only reason you would get yourself one of these.
On the Oculus Store there is a huge selection with varied genres, some premium console quality.
Facebook provided STG with a unit and a selection of titles to get in to.
Moss is a favourite of mine on PSVR – so was real pleased to see that this had been ported to Oculus.
An adventure game where you play guide Quill, a mouse on a quest to rescue his Uncle from an evil snake. You are the reader, like a God to Quill and through both first and third person view you will help Quill to get through various lush and excruciatingly detailed levels and tricky puzzles.
The Walking Dead: Saints and Sinners is another epic console quality title.
Taken from the TV series, Saints and Sinners is a horror / action played in first person where you decide the gameplay narrative and ultimately decisions for the other survivors as you take out the undead. Dark, gritty and an element of exploration throughout a ravaged New Orleans, The Walking Dead: Saints and Sinners is one the ultimate must have's for Oculus Quest 2.
Pistol Whip is a bullet filled hell.. lot of fun.
Bright and coloured environments with a killer soundtrack, shoot, whip and keep the rhythm as you go.
Population 1 is likened to Fortnite or any similar 'Battle Royale' title and is as close as you'll get to in VR to one of these games. Via a vertical combat system you From flying through the map, climb and clamber over almost anything while running and gunning this title is as immersive and addictive as any console or PC 'Royale'.
Sports Scramble was a weird one. In short is mashes up common sports games, like tennis, golf, Basketball, Bowling and more where you use the equipment from one sports game in another. Example, awkwardly playing tennis with a golf club.
Some games in Sports Scramble were easier to play than others and is a good time killer title – that I'm not likely to return to.
Saving the best for last is Beat Sabre.
You, a neon lit VR environment and light sabres.
Smash it out with the beat and score. A simple concept that works well (and most likely gives you a workout) using the controllers as your light sabre smashing through beat blocks.
A hit on Steam VR and PSVR Beat Sabre is a game you have difficulty in putting down.
There are a few ways to kit out your Oculus Quest 2 with games.
From the unit itself you can go direct to the Oculus store try out demos, watch game trailers and buy. The game will download to the headset instantly.
Or you can use the Oculus app on your smartdevice which will sync up to your Oculus Quest 2. Buying a game or grabbing a game demo will enact your headset to download it and install.
Lastly, via PC and the Oculus store – which again will auto download anything you grab on to the VR unit.
Oculus Quest 2 can also be synced up to Steam on your PC to stream any VR games you may have.
For me this worked well, with no nasty lag – the experience will differ though depending on the capabilities of your wireless router and signal strength.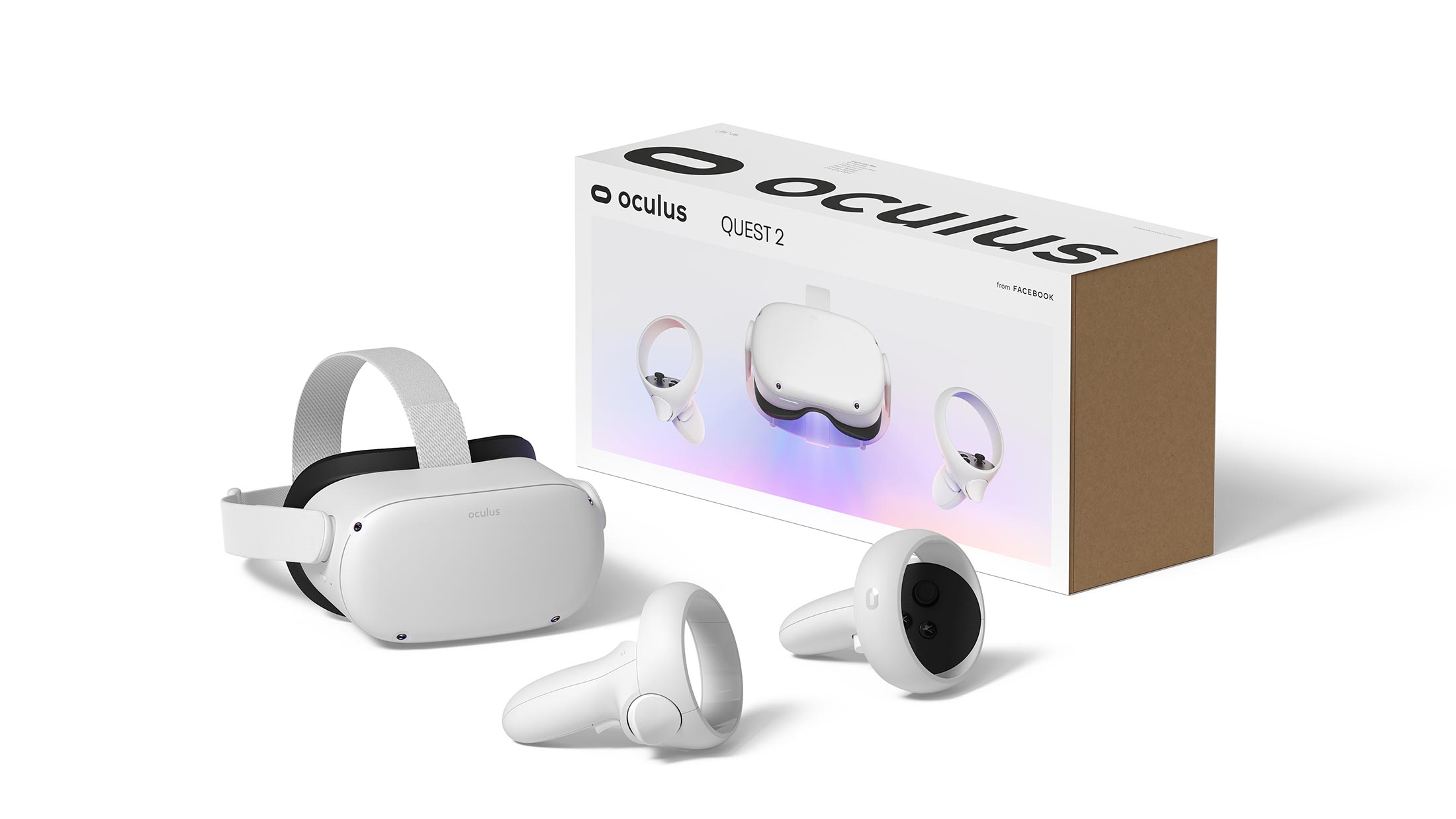 Everything has been made super simple to get you VR gaming either from Oculus games to VR steam games so there's no fussing about. It all just works.
You can expect up to 3 hours of non-stop VR gaming one one full charge of the Oculus Quest 2. Rechargeable via a supplied USB-C cable. The controllers are powered by one AA battery per control.
This is how VR is meant to be. A light to wear headset with extraordinary built-in audio, fully responsive gamer designed controllers and of course no wires. None.
If you're a VR fan or just keen to jump into the worlds that await you Oculus Quest 2 is absolutely the virtual reality unit you need to own.
Get questing!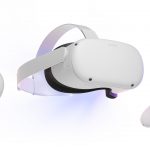 Oculus Quest 2 Review