Don't just play the game, be IN the game with Thrustmaster's newest and most powerful headset on the block, the Doom Y-350X.
Designed for both PC (Windows 7 or higher) and Xbox One the Y-350X will have your ear drums vibrating to the realistic bass as you take in all manner of audio detail around you. With 60mm drivers powering the rumbles and your adrenaline for gaming and accented with comfort due to the 100% memory foam cushions.
The Y-350X gives excellent clarity and one of the best that we have experienced at StG with it's 7.1 Virtual Surround.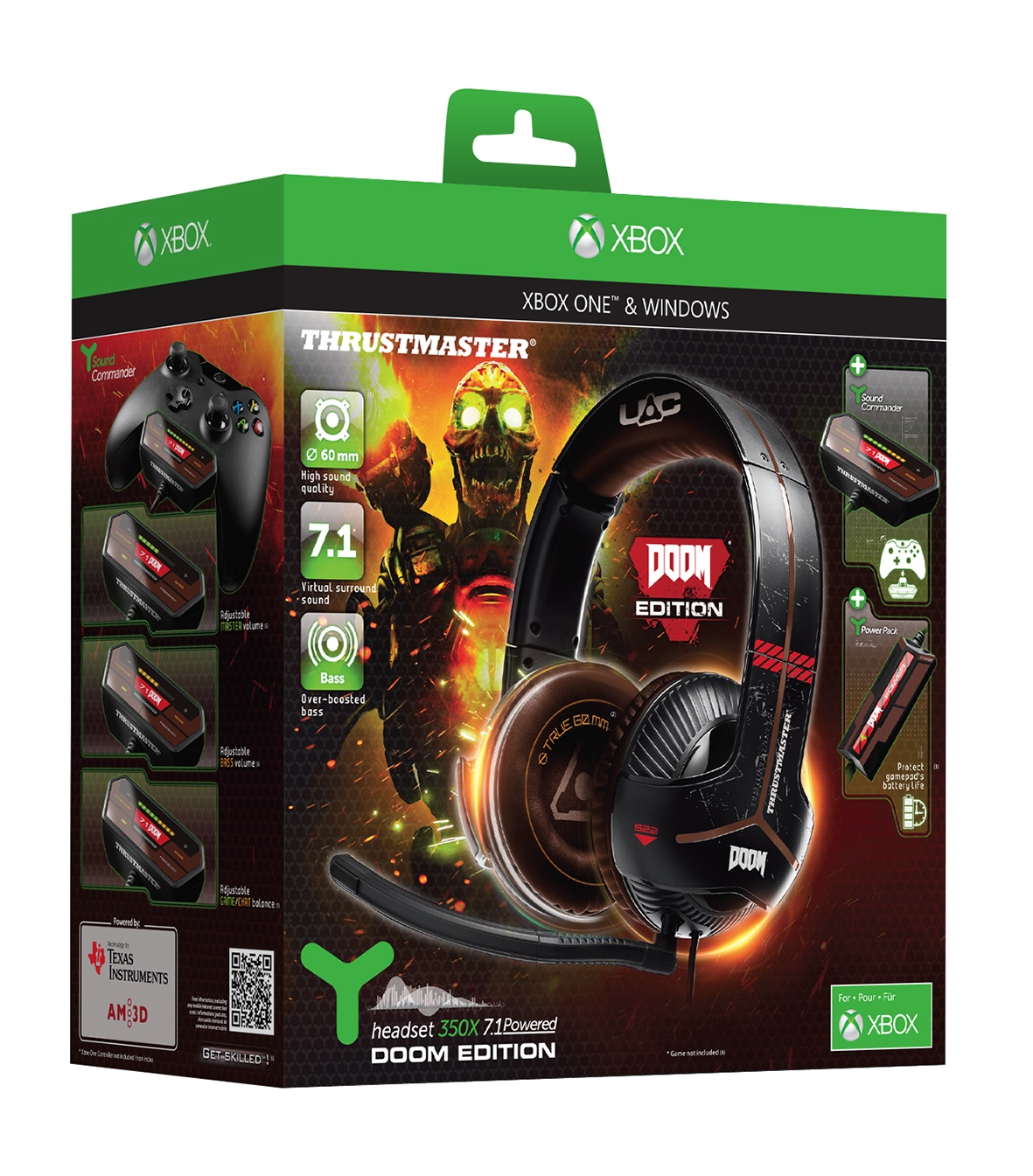 The Y-350X has also been designed with the latest adaption of DOOM in mind. Not only is it Officially licensed for the mother of all FPS' it is also emblazoned with a DOOM skin. Both the killer audio and the looks ticks all the boxes for us.
There is a built in on-cord Y Sound Commander control panel which is a unique instrument panel that plugs into your Xbox One Gamepad. For darker rooms (or playing in the dark) it also offers backlighted volume status, adjustable master volume, adjustable bass volume and adjustable game/chat balance. This is also doubled with a Y-Power Pack which aims to extend the life of a wireless Xbox One Gamepad.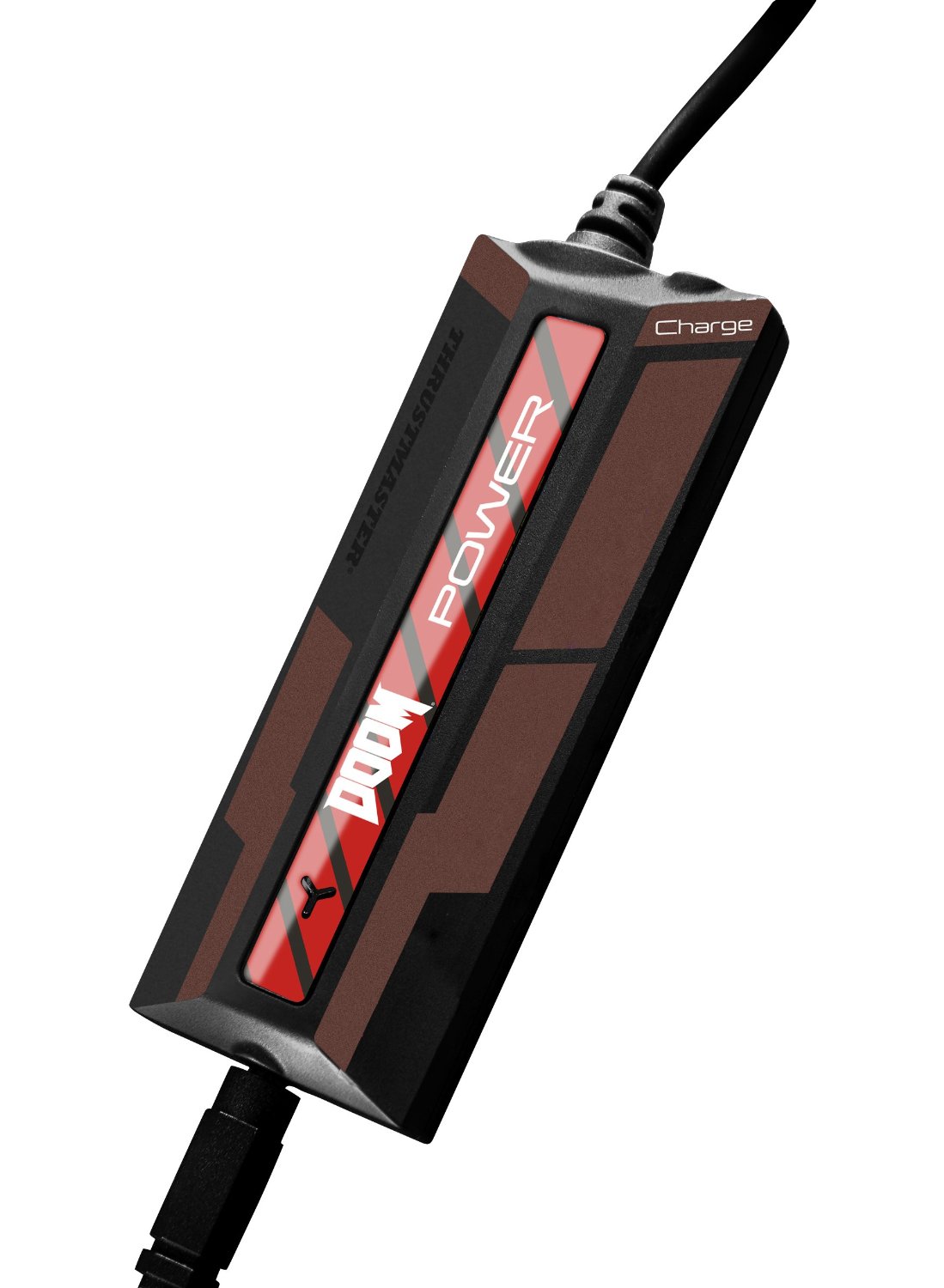 Fine tuning the audio to your liking doesn't take terribly long and we found that we needed to adjust it depending on what type of game we were playing. Naturally we tried the headset's namesake, DOOM with bass-ey loudness and feeling every bullet firing, then we went to something a little less carnage fueled; Unravel. By slightly adjusting the audio settings we were experiencing Unravel's symphonic soundtrack as it was meant to be heard. Also during our use of the Y-350X we didn't really experience a significant amount of extended Gamepad life – but considering that the Y-350X does draw it's juice from the Gamepad, our length of use was pretty much on par with the usual battery stamina of the gamepad.
Thrustmaster have given consideration to the rough life that a Arm Boom Mic may experience on a Chat equipped Gaming Headset. While the mic is detachable (so you can use this headset for just audio / music via the 3.5mm cable) the twisty design of the Arm will ensure that there is a reduced cabling tension when the mic is positioned.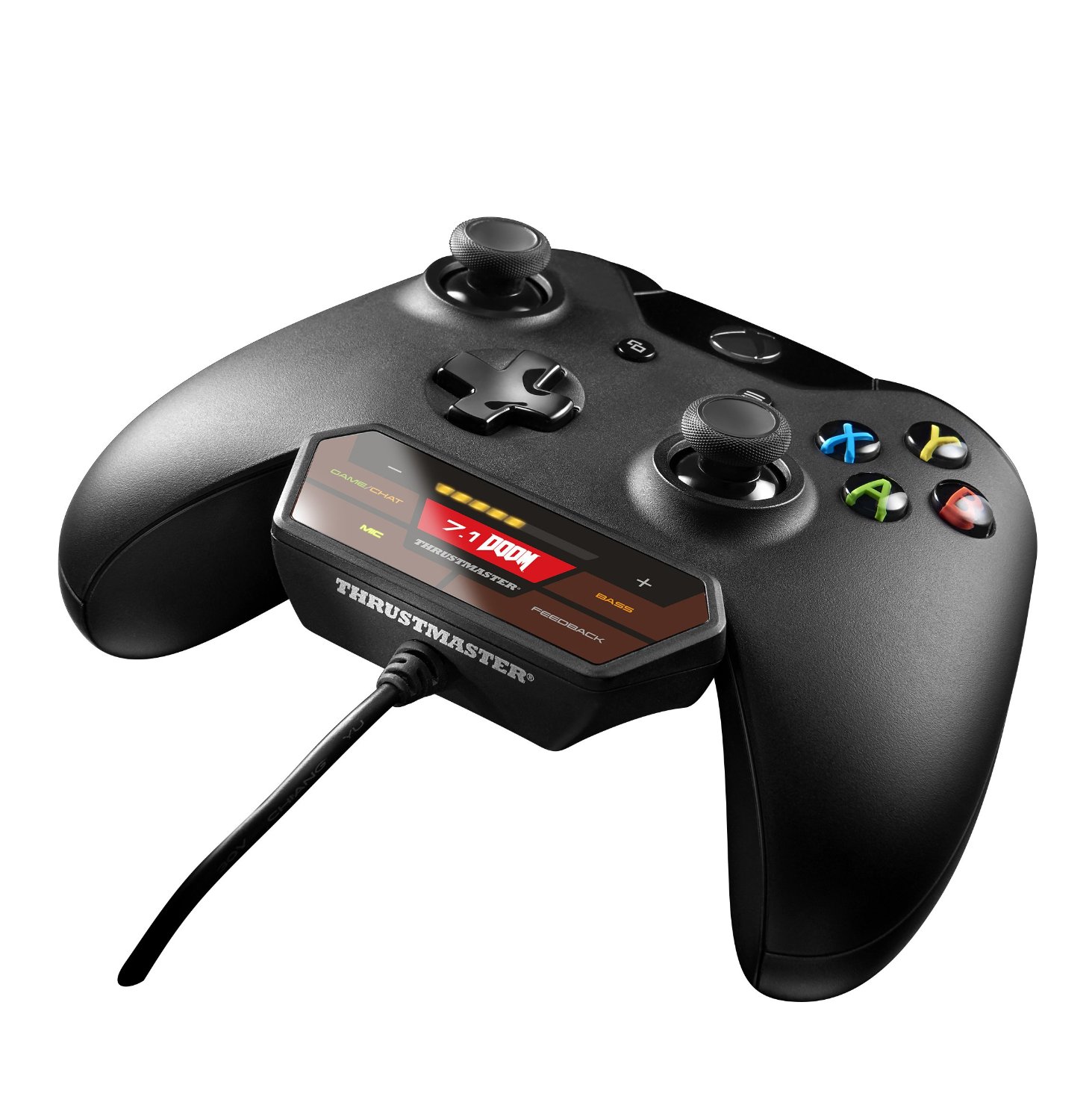 Light weight, a little bulky, but not too obtrusive the Y-350X we feel is tailored for home use – however I have seen folk walking the streets, bobbing their heads to music with bigger and bulkier units strapped to their ears. It would be up to you, but for myself, a definite at home accessory.
Thrustmaster's Y-350X is totally top shelf. And top shelf goodness does come with a price tag. While it is not the cheapest Gaming Headset on the shelves, the Y-350X is one of the most elite and a non-regrettable purchase.
The Y-350X is pure gaming for your senses.