Frantics is the latest in the Playlink series of games released by Sony.
There's been a huge growth of electronic party games, spurred on by the rise of games such as the Jackbox Party Packs. I'm a massive fan of these games, and thoroughly enjoyed Sony's first entry into the genre with That's You! It managed to be technically more impressive than the Jackbox games (which are often look like slightly gussied-up powerpoint presentations) while also giving its own twist on mini games. The change to review Frantics was a great excuse for a catch up, so I invited a few friends over for dinner, and sat them down with Sony's latest Playlink game to see what they thought.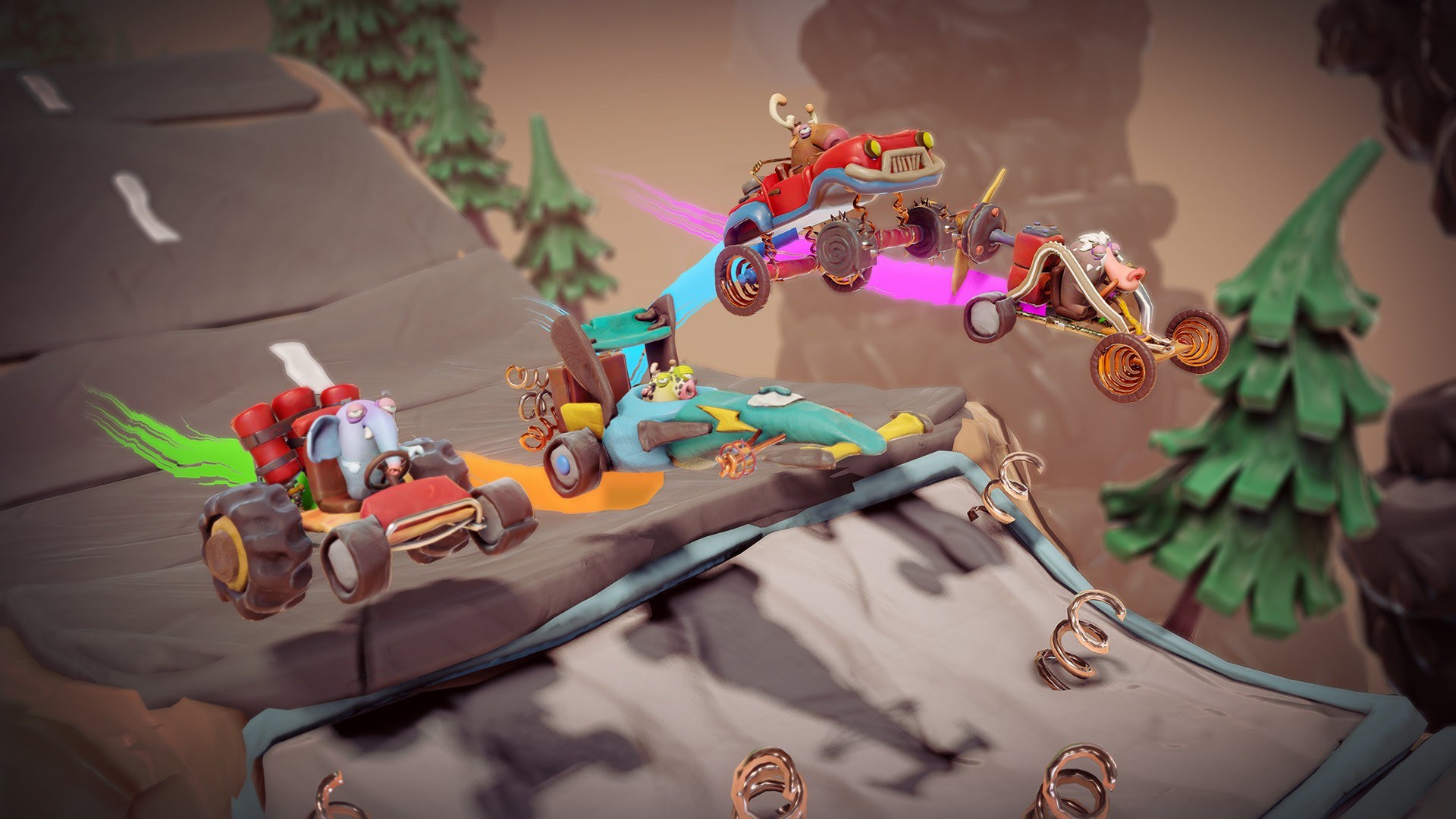 To get started with Frantics you and your friends will have to download an app to play. This puts a lot more friction between "want to play a game?" and actually playing the game compared to just going to a website, but it does allow for much richer experiences than a basic website can provide. I also found there was less lag using an app than a website, which makes putting in last minute answers much less fear-inducing. Overall I think the trade-off is worth it in terms of functionality vs ease of use, but you may have to help less technically-savvy friends and family members get set up.
Once you're in though, what can you expect?
As usual for this genre, there's a selection of mini games, selected at random at the start of the match. A smarmy, toffy-nosed British fox is your host, and while he doesn't add too much to the experience he does provide good glue between each activity. As for the games, there's a competitive endless-runner type games, a competitive parachute test, and a good variety of others. Many of them use your phone like a wiimote, pitching it back and forth and side to side to move your character around on screen. For the most past it works fine, and the mini games are well made and interesting.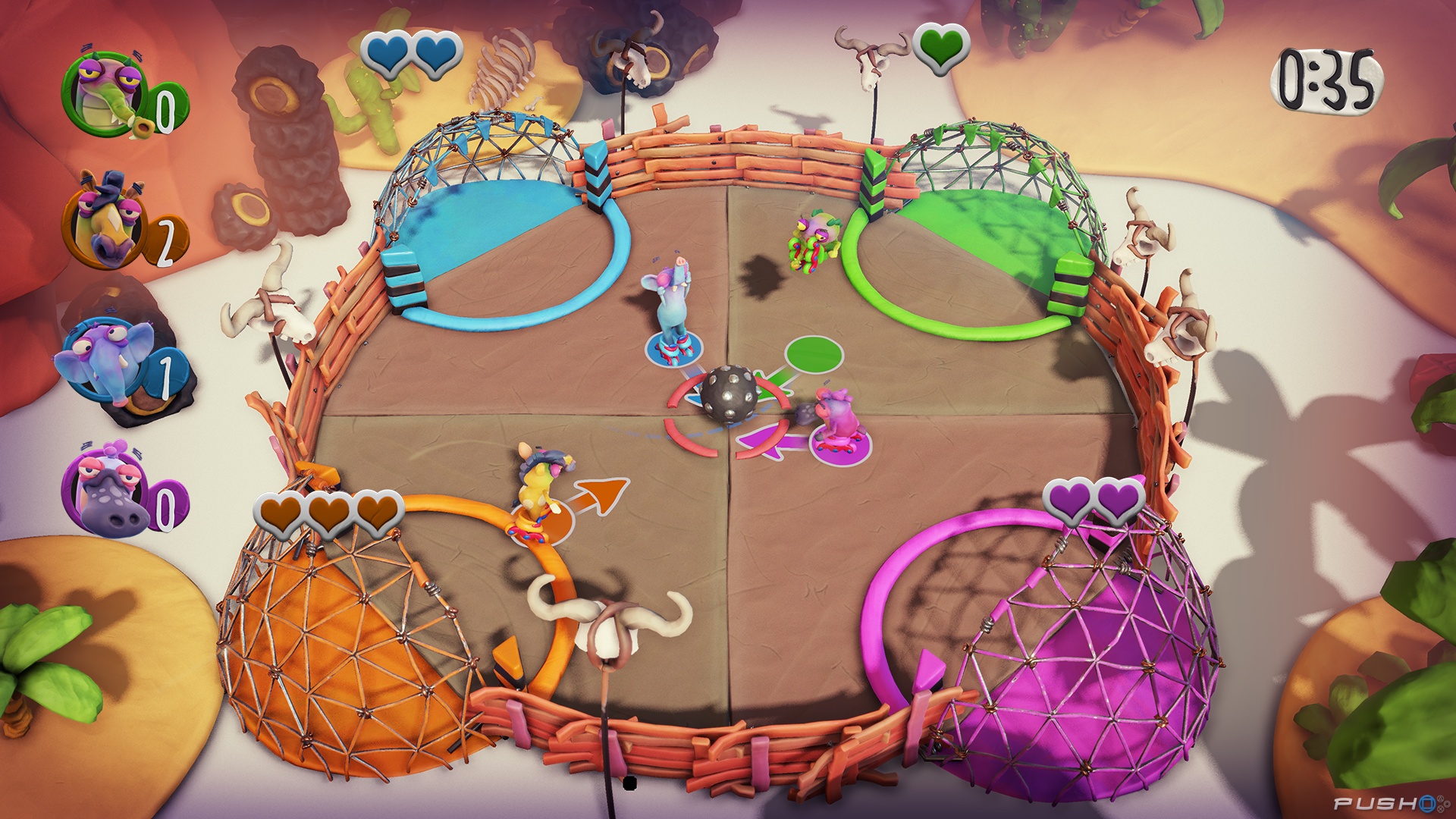 What ultimately attracts us to these games however, is not how they work in and of themselves, but how they affect the relationships between those in the room. And this is a key difference between Frantics and the Jackbox games. In Jackbox the humour comes from what the people in the room are writing, drawing or scheming, while in Frantics the humour is instead based on what your on screen avatars are getting up to. While neither one is better than the other, it is fundamentally a different type of experience, and it is worth noting for how it affects the mood in the room.
More game than other party games, your friends and family will need to have much better hand-eye coordination and experience in how video games works as a whole than other entries in this party game genre require. Playing one of these games that require a bit more precision or fast reflexes was a nice differentiator for Frantics and in the end it was some of the smoothest co-op in games I've ever experienced.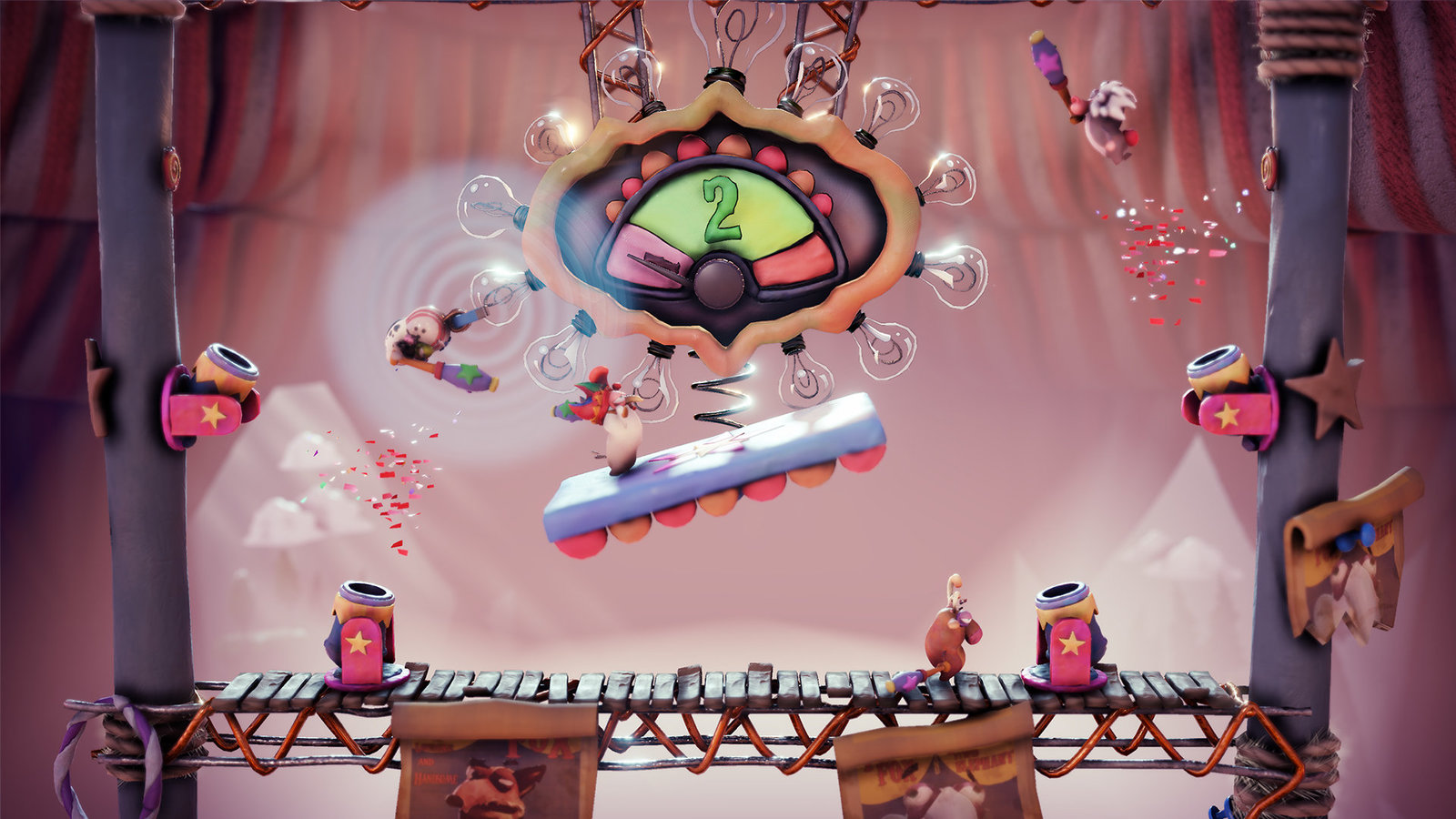 As games become ever-more embedded in our culture and forms of play, this genre of game, somewhere in between a video game and a board game, will become ever more common. Sony has clearly caught onto the trend, and the games released so far in the PlayLink series have all been good entries. Frantics is another entry that's well worth adding to your collection, and is subtly different enough from what you already probably own to justify its purchase.
For those looking for a good laugh and something to do with friends or family once dinner is done, Frantics will slot right in to your schedule, its combination of humour and mini games a dessert in its own right.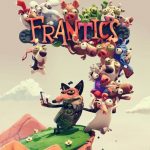 Frantics (PlayStation 4) Review
Game Details
Released: March 2018
Rating: R16
Platforms: PlayStation 4
Genre: Playlink, PartyPlay, Action
Developer: NapNok Games
Publisher: SCEE</p