The zombie apocalypse has arrived and it's time to prepare for an epic battle.
Outright Games together with Atomic Cartoons (the Kids and Family Division of Thunderbird Entertainment), and development studio Stage Clear Studios have today launched The Last Kids on Earth and The Staff of Doom.
The production partnership is managed by Atomic Cartoons' worldwide agent for merchandise, licensing and video games, Cyber Group Studios.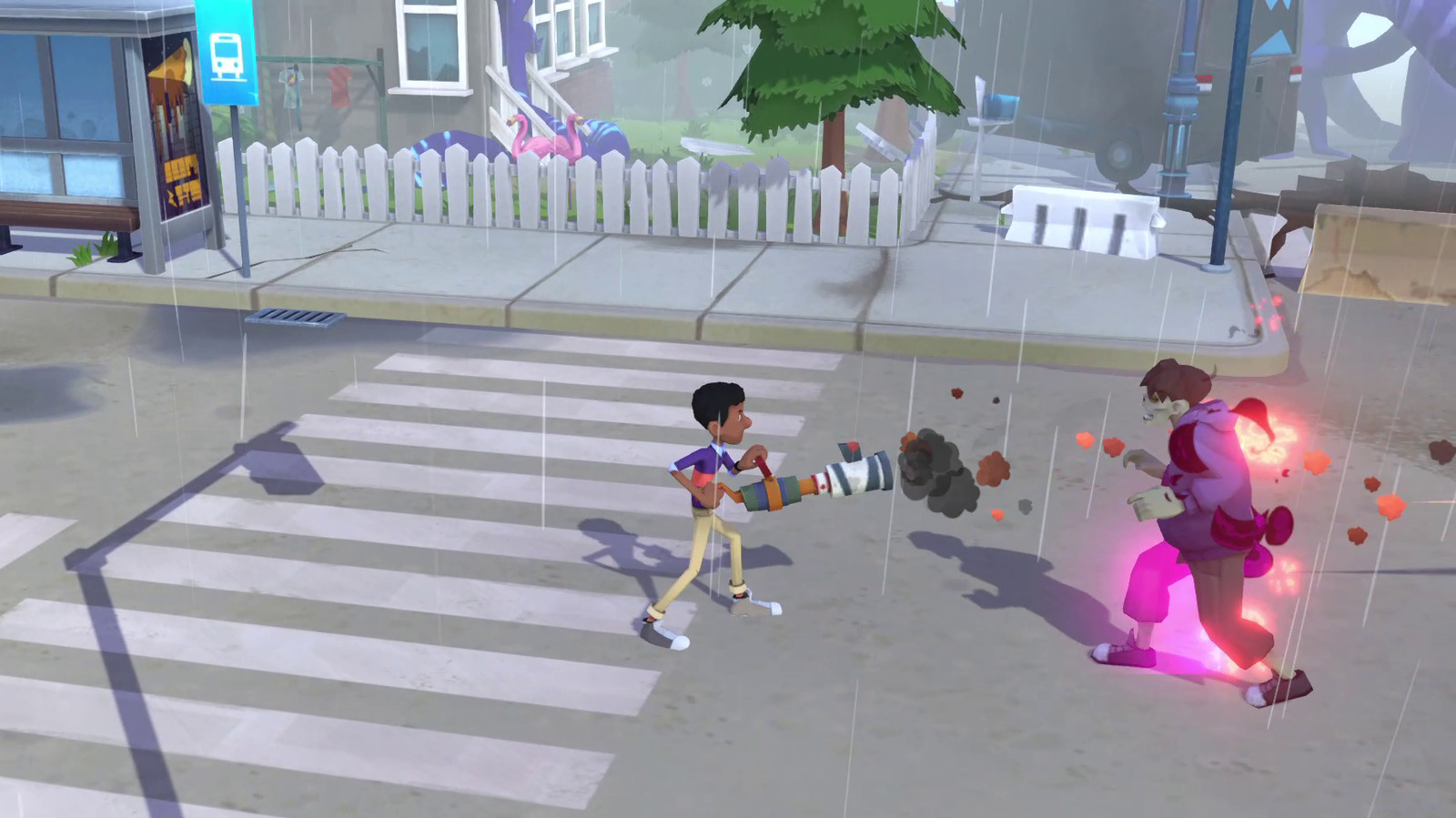 In The Last Kids on Earth and the Staff of Doom, fans can immerse themselves in an all-new story, exploring the massive town of Wakefield and taking on hordes of zombies.
Play as the series' legendary heroes Jack, Quint, June and Dirk, as they search for the missing pieces of the ultra-powerful 'Staff of Doom' and try to overcome Malondre, the Queen of the Slime Monsters, as she seeks to summon Rezzoch, the Ancient Destructor of Worlds. Players will be able to jump into 1-4 player offline couch co-op mode, which will soon be followed by a patch that will add online multiplayer functionality later this year.
Terry Malham, CEO of Outright Games: ''It's been an incredibly exciting adventure for us becoming a part of The Last Kids on Earth universe. We've had the best time working with author Max Brallier and Atomic Cartoons on transporting the amazing characters from the books and TV into an action-packed zombie adventure that's fun for all the family. We hope players will enjoy it as much as we do.''
The brand-new game is based on The Last Kids on Earth award-winning animated series from Atomic Cartoons and the books from Penguin Random House, which has sold more than seven million copies in print around the world, in addition to being named to numerous best-selling book lists such as The New York Times, USA Today, and The Wall Street Journal.
The first full-color graphic novel, "Thrilling Tales from the Treehouse" published this past April and the seventh installment in the 6 series, THE LAST KIDS ON EARTH AND THE DOOMSDAY RACE publishes September 14, 2021.
Max Brallier, Author of best-selling book series, Netflix Series Creator: "As a lifelong gamer, bringing The Last Kids on Earth to life on consoles and PC is an absolute dream come true. Atomic Cartoons, Cyber Group Studios, Outright Games, and Stage Clear Studios have been incredible partners – and I believe we've managed to create something truly special. I'm incredibly excited for fans to interact with the world of Last Kids in an entirely new way – as their favorite characters!"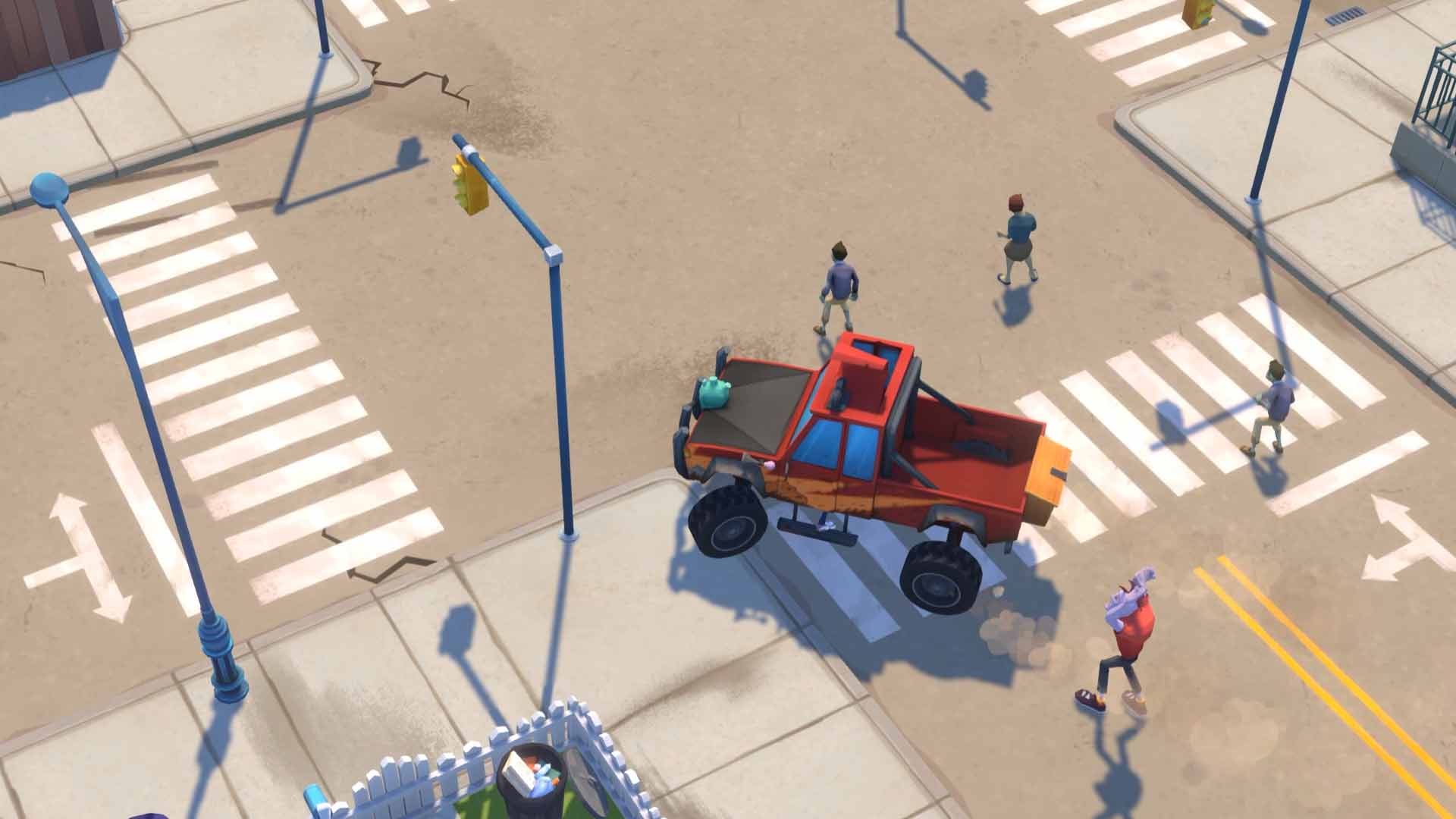 In addition to the best-selling books, Atomic Cartoons partnered with Brallier on an animated Last Kids Netflix series, which premiered in 2019 with a 66-minute special that won an Emmy Award for "Best Special Class Animation Program."
It was followed by two additional seasons in 2020, and a special interactive episode entitled "Happy Apocalypse to You," which started streaming on April 6, 2021. To produce the interactive episode, Atomic Cartoons leveraged interactive Netflix technology that requires viewers to make choices using their remote control to advance the story.
The animated series features the voice talents of Mark Hamill, Rosario Dawson, Catherine O'Hara, Keith David, Bruce Campbell, Garland Whitt, Montse Hernandez and Charles Demers, in addition to Nick Wolfhard voicing the lead character Jack Sullivan. Wolfhard, Hernandez, Whitt and Demers will also voice their characters in the upcoming video game.
The Last Kids on Earth and the Staff of Doom is available now on Nintendo Switch, PlayStation, Xbox and Steam.
Be a supporter of STG