In just a couple of weeks, PC and console gamers will be able to dive into an enthralling and hilarious fantasy world where our hero Robert will attempt to save the flutenoses alongside the love of his life Laura and Peck, his loyal-yet-flightless pigeon companion. Fiendish puzzles, high-quality voiceover and more await in this high-stakes adventure!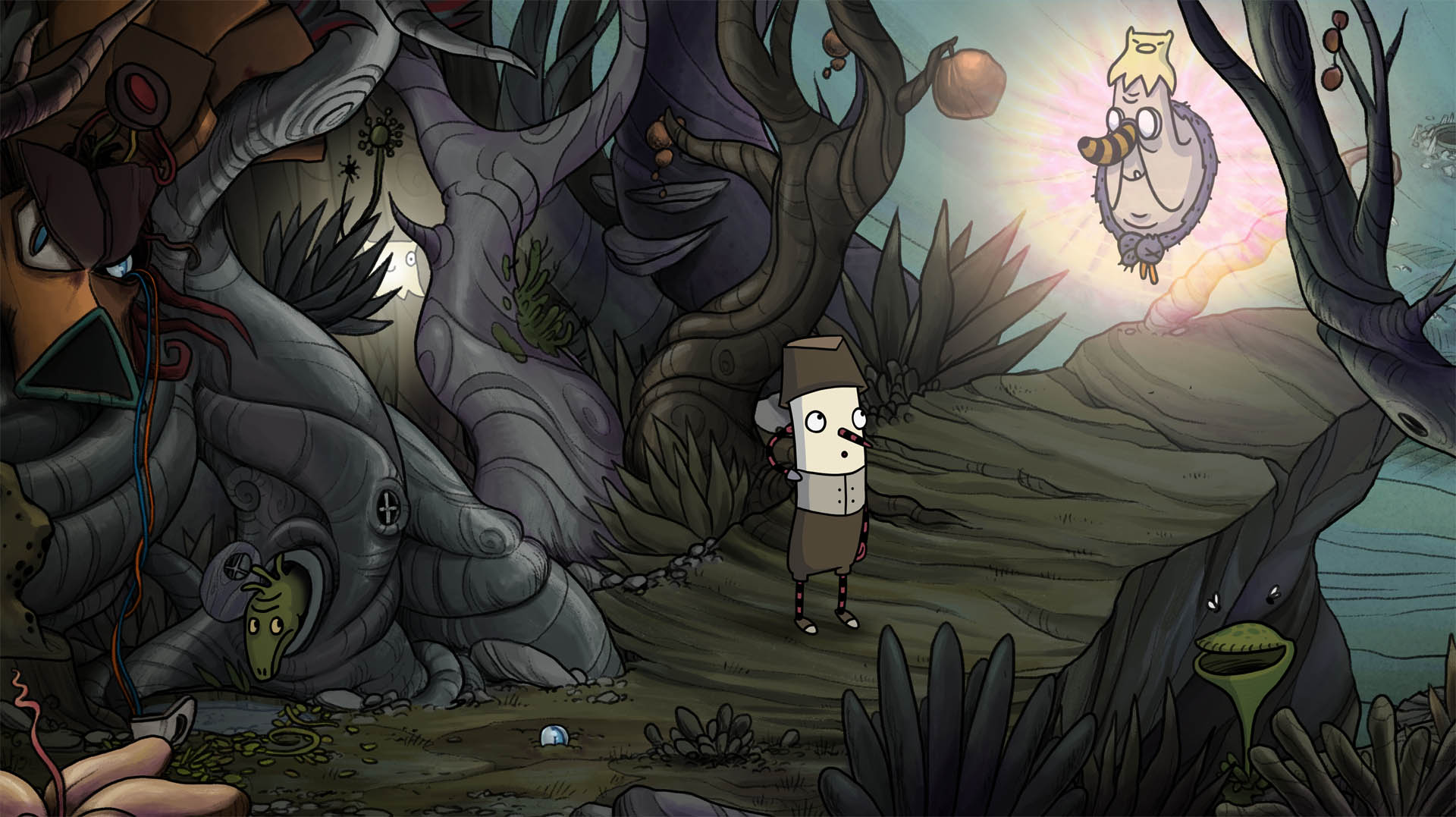 Solve mind-bending puzzles in a world full of mystery and save the family of the flute-noses! Their dynasty has been watching over Asposia for centuries and in secret, they fill the roly-poly world with light and life. But when their existence is discovered, they become hunted. Emil, a trader for odds and ends, has made all the Asposians believe that the dynasty is in cahoots with dark forces. The only one who can stop the evil Emil is Robert, the heir to the throne. The only problem is that Robert has been petrified in stone for three years.
With a huge dose of enthusiasm, but little to no idea what he's actually doing, Robert embarks on an adventure to find the legendary last wind monk. Of course, he has some great company: Peck, as loyal as he is flightless and Laura, a rebel who certainly does fly, but only off the handle – and who Robert loves, with a capital 'L'. Everything changes, however, when they meet the mysterious Mama Dola, who seems to know more about Robert's destiny than Robert would like.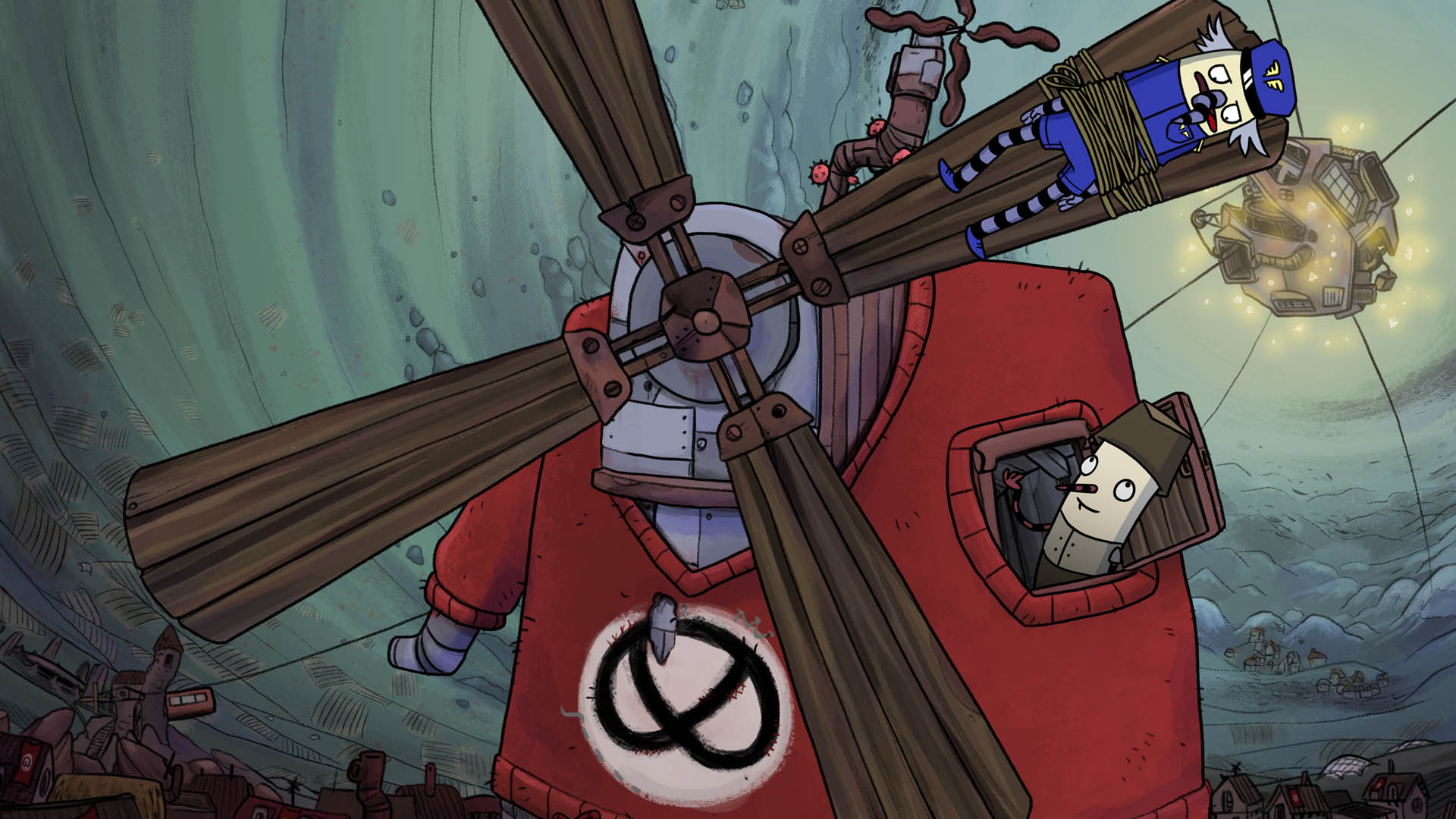 Kalypso Media is excited to confirm that forthcoming adventure sequel The Inner World – The Last Wind Monk will launch on 20th October 2017 in the UK and export territories (24th October in North America)  for PC, PlayStation 4 and Xbox One, both digitally on major digital stores and as a physical retail edition (excluding PC in North America). In addition, boxed retail copies of the game will also include the original award-winning game The Inner World free of charge, giving players access to the full Inner World saga at long last!